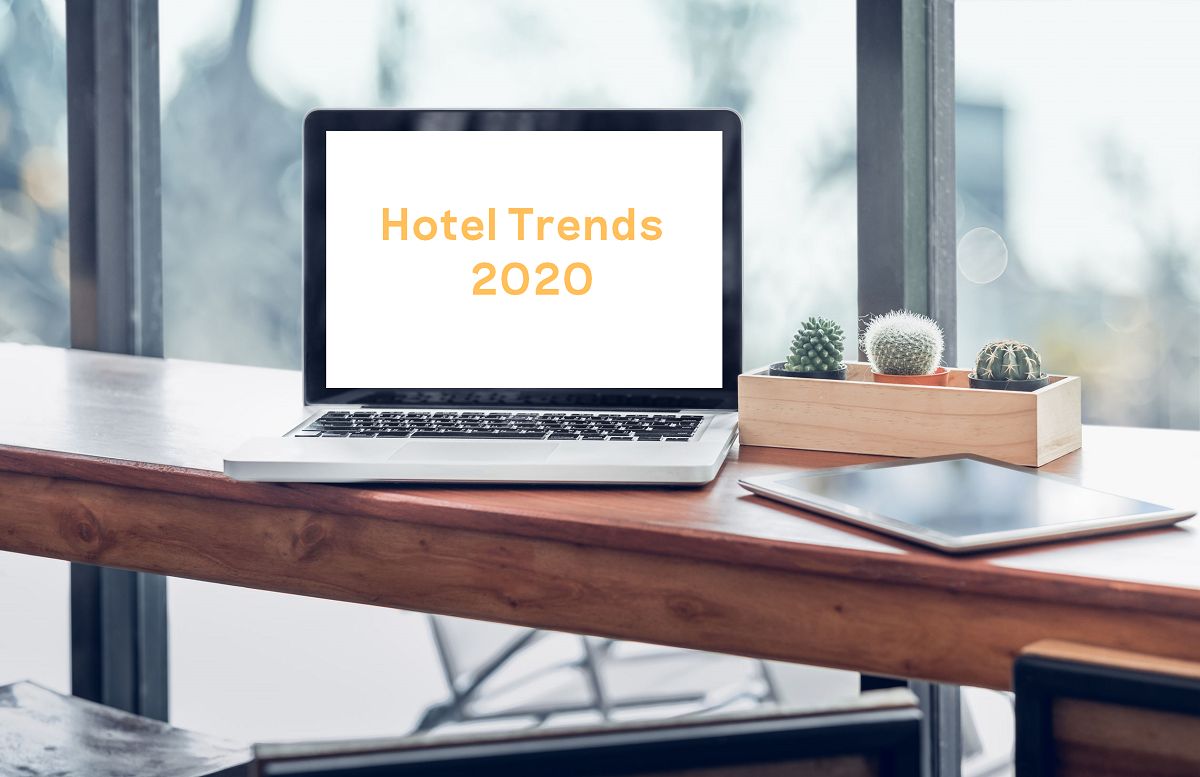 The hotel guest of 2020: 5 of the biggest trends to watch
You might think that the anatomy of your typical guest hasn't changed too significantly over the years. They still want good service, a clean and comfortable place to stay, and easy access to facilities. It's true, those things do, and will continue to, remain the basis of a great guest experience. 
But now, it's a little more complex than that. The introduction of ever-changing technology has seen ever-changing guest expectations come with it.
What does the hotel guest of 2020 look like? We take a look at 5 of the biggest trends that could impact the way you do business as we enter a new decade.
1. Greater personalisation
We're operating in a world with increasing access to data. Differentiation, therefore, lies in your ability to harness that data and use it to create a guest experience that is hyper personalised to an individual – making them truly feel like a guest, not just another booking. 
Data gives you answers to questions such as: Why are they travelling? What guest services do they prefer to make use of while staying with you? Do they have meal preferences? Do they need assistance with something in particular? 
Your ability to anticipate their needs, and deliver an experience that shows you're paying attention is what will make you memorable for all the right reasons.
2. 'Always on' customer service
Connectivity has set the expectation that businesses are available around the clock. This is especially relevant for businesses in the travel sector who are dealing with a global client base, spanning time zones. 
Accommodation providers need to understand that travellers want to communicate in a way that is simple and intuitive to them – increasingly, this is through chat apps such as Messenger or WhatsApp. 
But manning customer service 24/7 comes at a cost. So, what if you could outsource that work to a digital assistant – one that never sleeps, and never has a day off! Artificial intelligence-driven digital assistants (or chatbots) are growing in popularity and efficacy. Gone are the days of stilted, unnatural replies. Now digital assistants are smart enough to help guests manage bookings, request changes or provide necessary information. It gives your guests easy access to your business at a time that suits them, right from the palm of their hand
3. Smart rooms
The internet of things (IoT) is one of the biggest technology trends to have an impact on the hospitality industry. Put simply, the IoT is a network of devices connected to the internet. Designing a 'smart' stay involves creating an environment where guests can seamlessly connect to that technology as they move throughout your property. This puts them in control of their own experience, where they can adapt room settings and functionality to suit them – even using voice commands via a smartphone app. As a business, it also allows you better energy efficiency, greater responsiveness to guest requests and assists you in personalising future stays.
4. Eco-conscious accommodation
A conscious shift towards sustainable and eco-friendly practices has seen more guests prioritise efforts to go green when making a decision about where to stay. 
These could be big things like eco-friendly building and design or solar energy usage. Or, they could be smaller – yet significant – shifts towards things like reducing single-use plastic, creating greener policies around things like waste and cleaning or adding more greenery to the surroundings. Promoting your ethos and efforts around more sustainable practices could be the clincher in securing a booking in 2020.
5. A social experience
Social media will have a bigger part to play in creating a consistent guest experience. Accommodation providers need to consider their social accounts as a two-way street. They're not just a place for sales pitches, but for genuine connection and engagement with your audience. Your social presence should be an extension of the experience guests have when they stay with you. How can you use it to highlight the things – and the people – that make your place so unique?
Not surprisingly, technology has a huge part to play in shaping traveller trends for 2020. But equally, sustainability and ethical practices will be influencing guest decision making. Is your business ready to embrace these trends? Implementing the right hotel property management system could be the best first step. Sign up for a free trial, and see how Preno could help. 
Subscribe to our newsletter