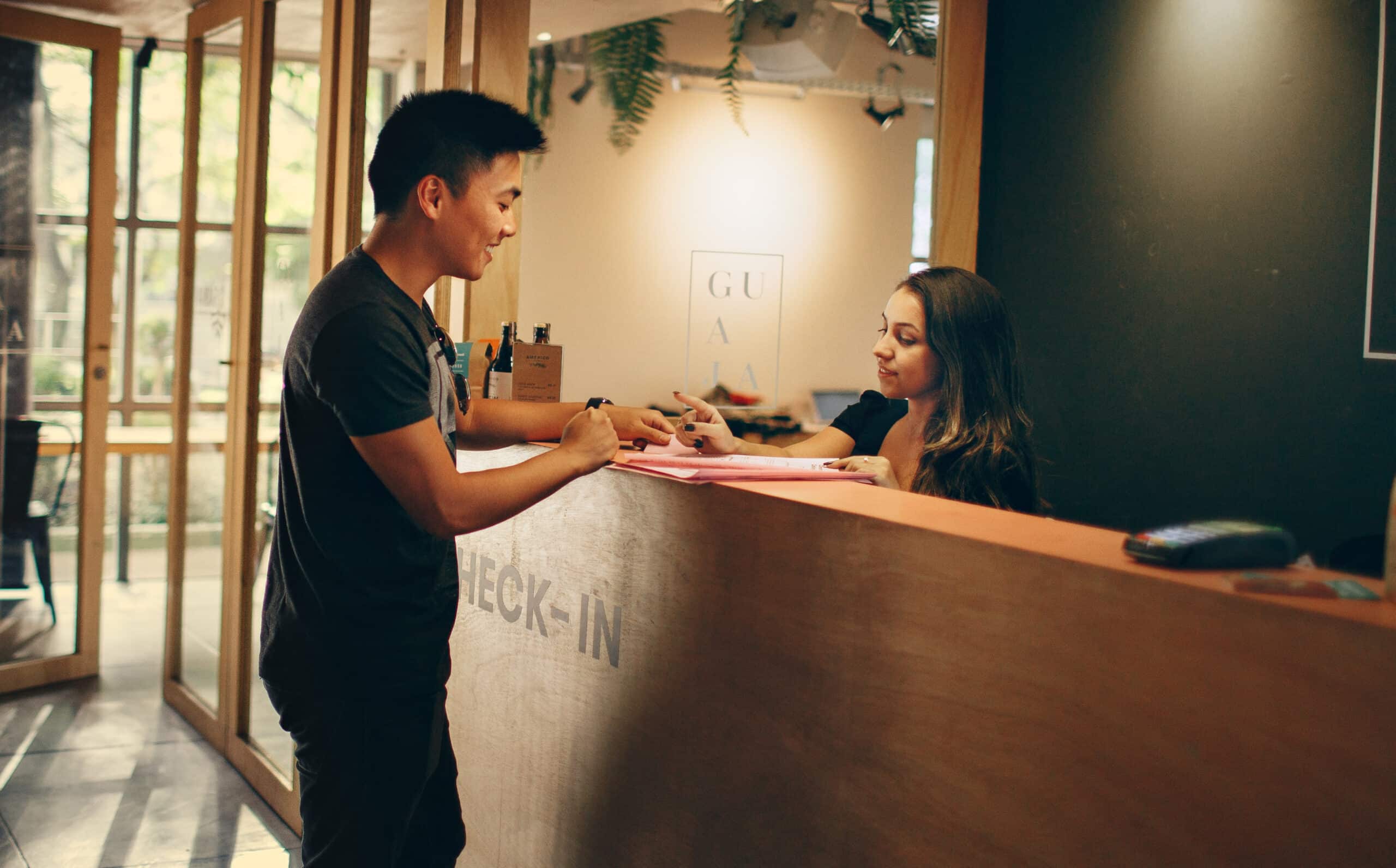 How to increase revenue for your accommodation business
Every accommodation business wants to increase its revenue, this can be particularly tough in the hospitality industry. We're sharing our top tips on how you can easily increase revenue for your hotel, motel or villa.
Efficiently manage your time
One of the easiest ways to increase revenue is to manage your time efficiently. Implementing time-saving processes can help you greatly reduce your time spent on day-to-day admin. If you're using pen and paper to track your bookings, consider using a property management system (PMS) that's powerful but not complex. Make sure your PMS integrates with software like a channel manager, accounting system, payment gateway, and point-of-sale to maximize your time. (E.g. Preno offers its very own channel manager and booking engine, plus connects with leading systems like STAAH, SiteMinder and Xero accounting software.) Technology should enable you to run your hotel easily and efficiently. Save time on juggling different software that doesn't integrate with each other.
Upsell complementary services
Upselling won't sound pushy if you do it right. In fact, it will look like you're taking the time to personalise the guests' stay. Ask a family if they're aware of a larger room option. They may not have found it via their booking channel, or may have changed their mind about the size of their room after a long drive with kids. Ask the newlyweds on their honeymoon if they'd like the room with the view, it may have been taken at the time of booking but vacated by guests who canceled their stay. Offer reduced rates for longer stays – the discount might convert guests who are already thinking of extending their stay. The point is, an upsell isn't an upsell if you personalise and tailor the requests to be in the guests' best interest
Distribute your rooms globally
Maximise your booking channels as much as you can afford to. This involves using large booking sites like TripAdvisor and Booking.com, while making sure that commission rates don't cut into your bottom line. These large booking sites will promote your small hotel to a wide global audience. Use a channel manager software to ensure you don't get double bookings through these various channels and to keep your rates and inventory up to date with real-time sync. (E.g. Preno, STAAH & SiteMinder are all examples of channel managers, that seamlessly connect your PMS with OTA's, so that you can receive real-time bookings and updates.)
Grow your direct bookings
Direct bookings are a great way to grow your revenue. Past guests are a great avenue for reaching new customers without commission. Having loved their stay at your beautiful hotel, they'll provide the best marketing money can't buy – word of mouth recommendations. Put past guests on your mailing list, and keep in touch with special offers, notifications, or information about upcoming events. Other commission-free marketing opportunities include making partnerships with other businesses in the area such as restaurants, theatres, and festivals – they will pass their customers onto you. Finally, get your hotel onto social media. Facebook and Instagram are ideal for promoting your property. Ensure your website is mobile friendly and optimised for converting visitors into guests.
Using social media marketing tactics across Facebook, Google My Business, Instagram and Twitter to increase organic traffic to your accommodation site or page will probably work well for you, but leveraging paid-for advertising to target and attract more relevant online or offline store traffic is an investment.
Preno is a simple yet clever, hotel property management software that automates admin and makes managing a successful accommodation business so much easier. Click here and try Preno today for a 14-day free trial period.
Subscribe to our newsletter