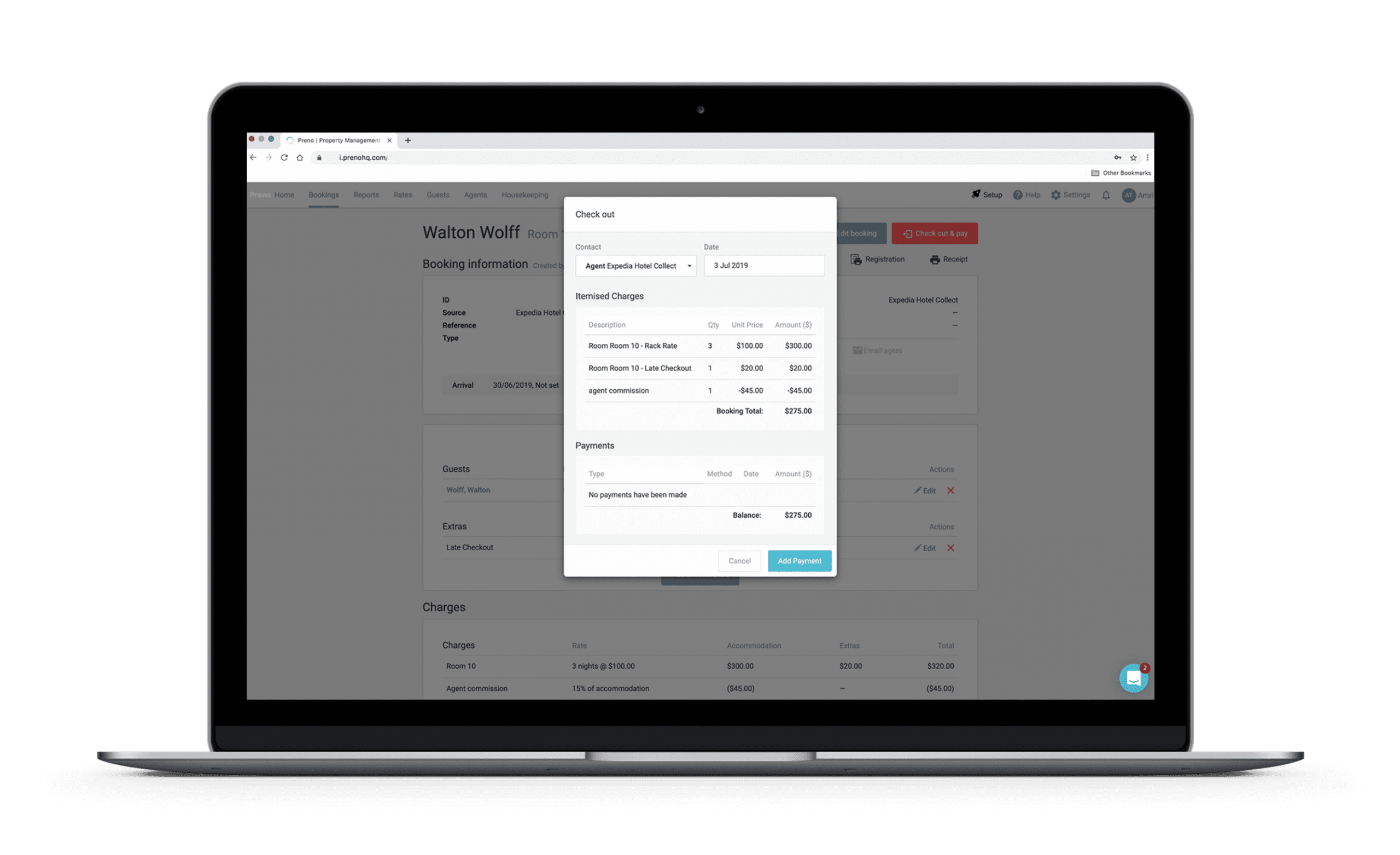 Automated invoices
Reduce manual entry. Invoices are automatically created in Xero with line items and other
extras mapped against the correct chart accounts.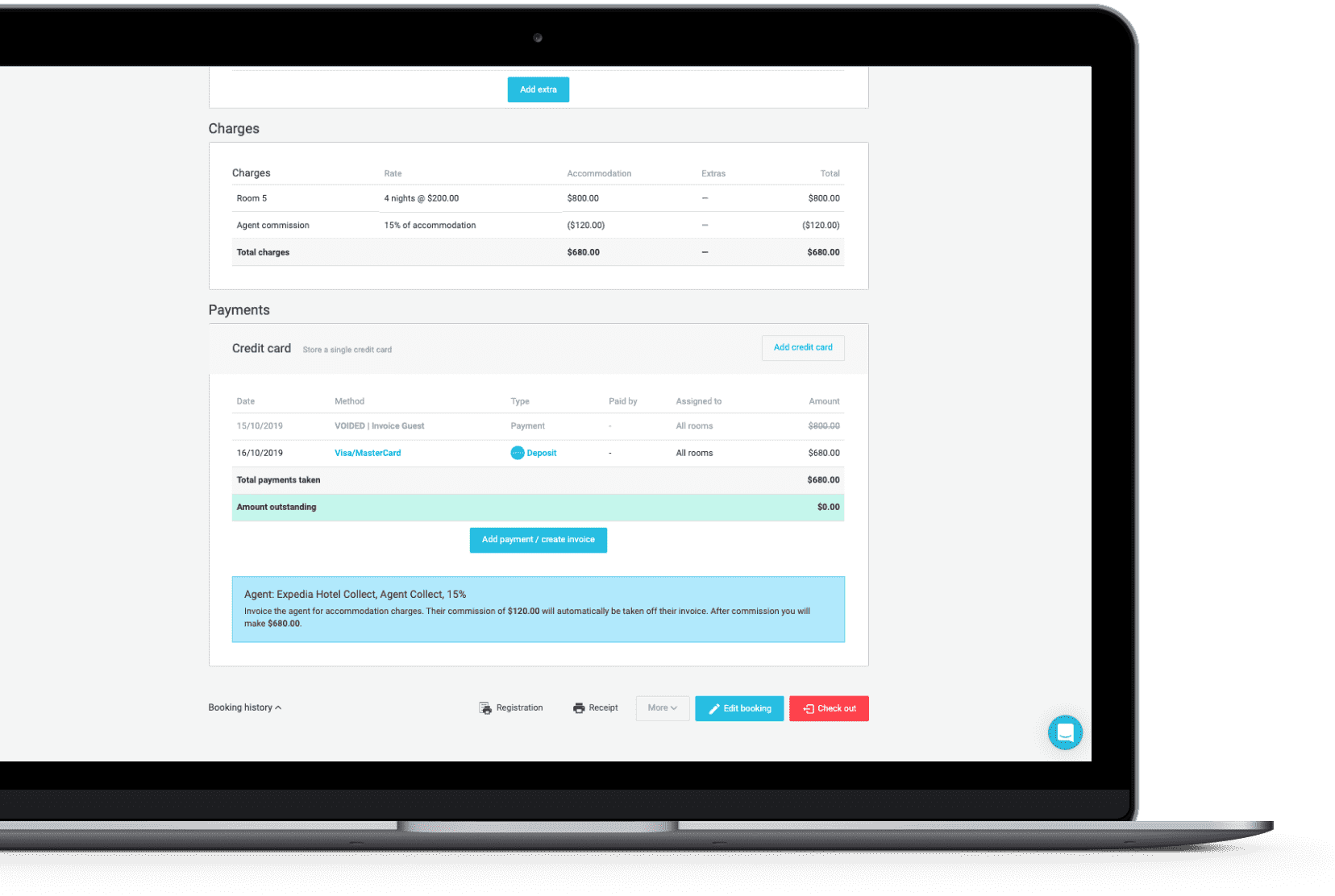 Simplify agent commissions and payments
Preno imports your agent information from Xero and calculates commissions so you can quickly and easily create invoices from the front desk.
Easy deposit management
Easily create deposits and get paid sooner with prepayments automatically generated within Xero. Now you don't need to review a guest's account before check out.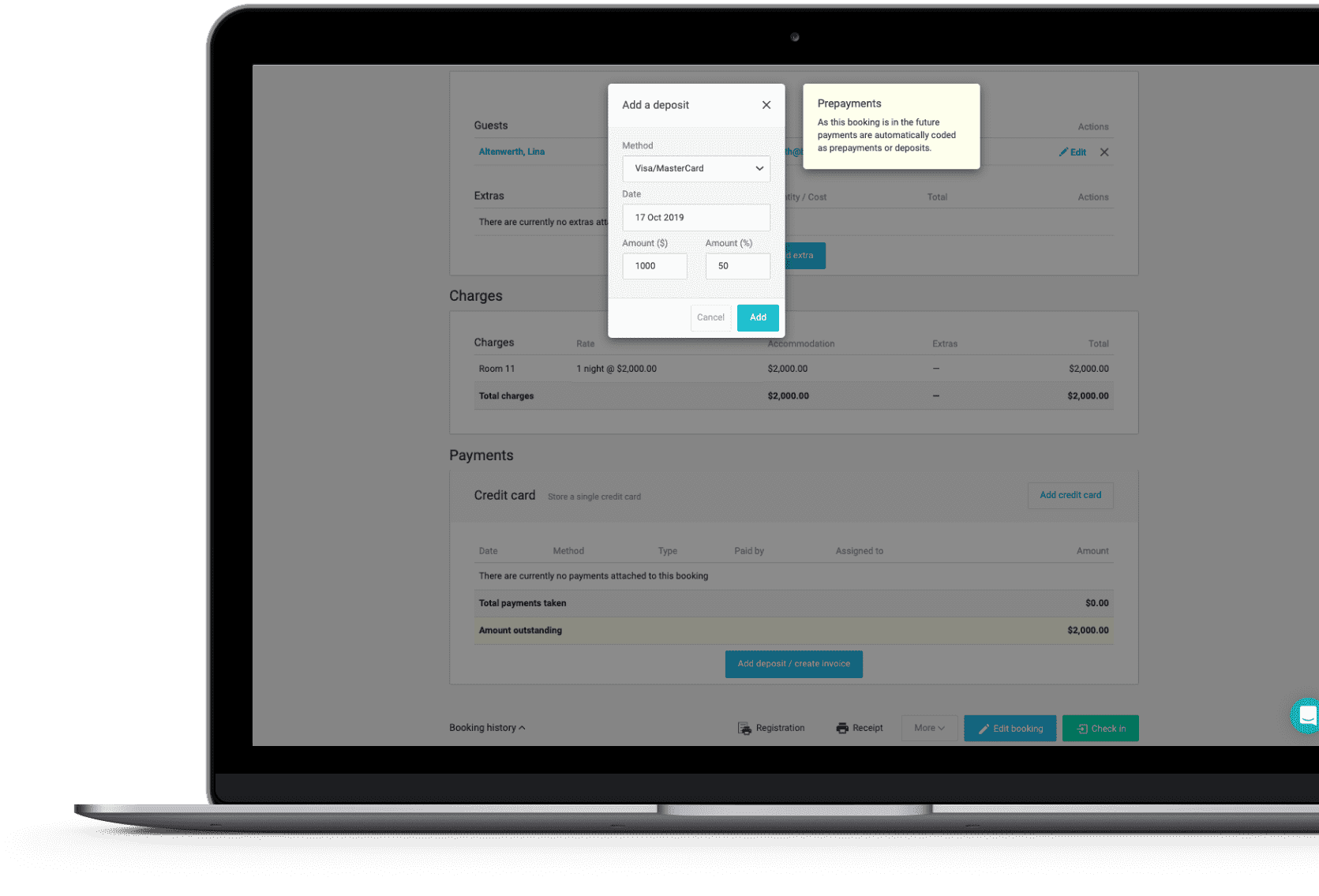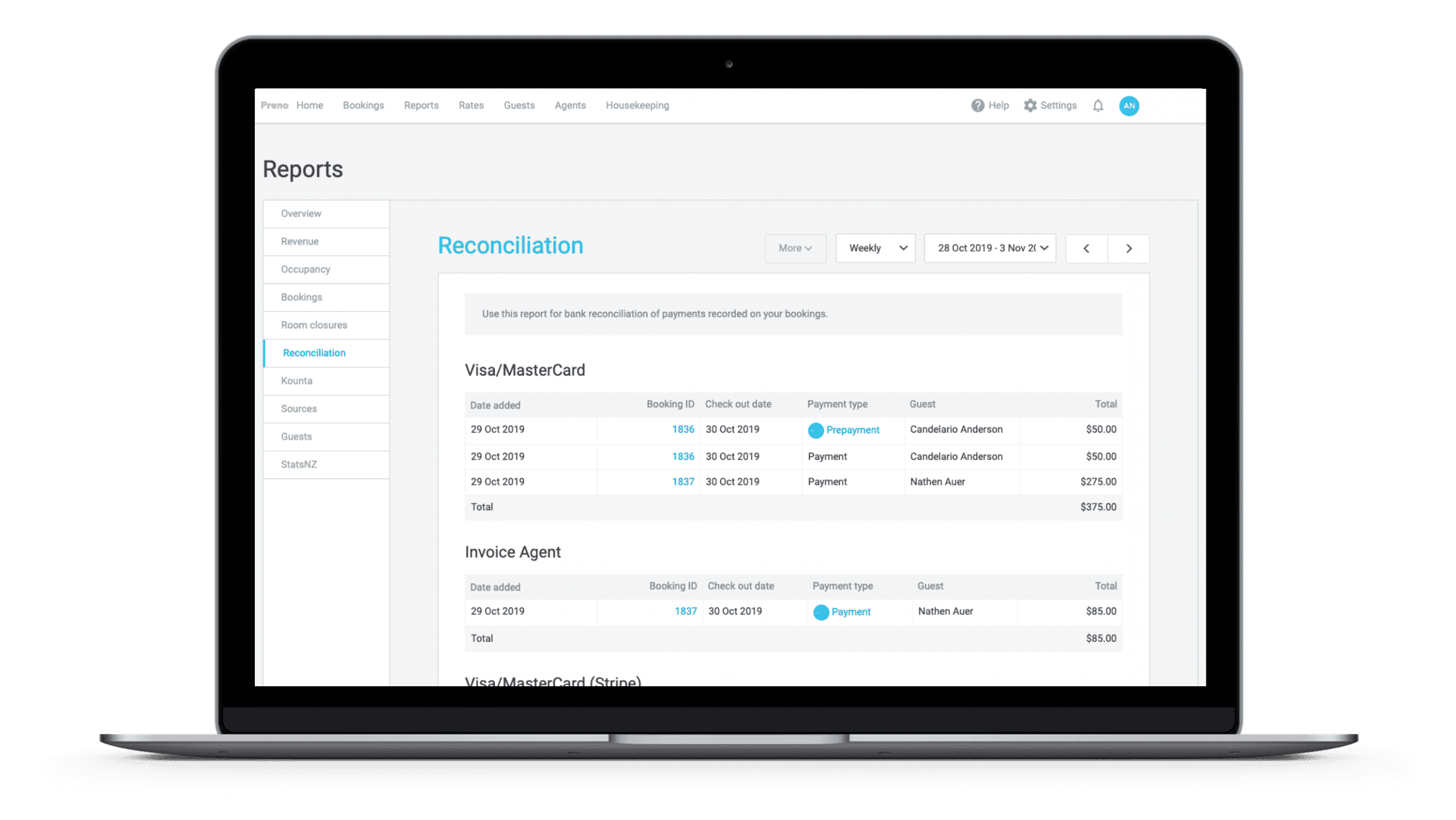 Faster bank reconciliations
Preno's reconciliation report gives you a birds' eye view of different payment types so you can complete bank reconciliations faster.
Escape the back office
Integrate with Xero in two simple steps and connect your front desk and back office for simplified invoicing, deposits, agent commissions, billing and more.

Connect to Xero in 2 easy steps
Getting connected is as easy as pie. Authorise your Xero account to Preno, then set the
chart of account mappings and you're ready to streamline your accounting.

What is Xero?
Xero is an easy to use online accounting software that's designed specifically for small
businesses. Use Xero to manage invoicing, bank reconciliation, bookkeeping & more.
Find out more about Xero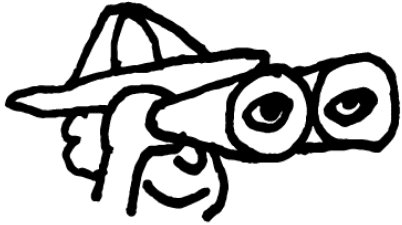 Continue the tour
See more features:
See all features