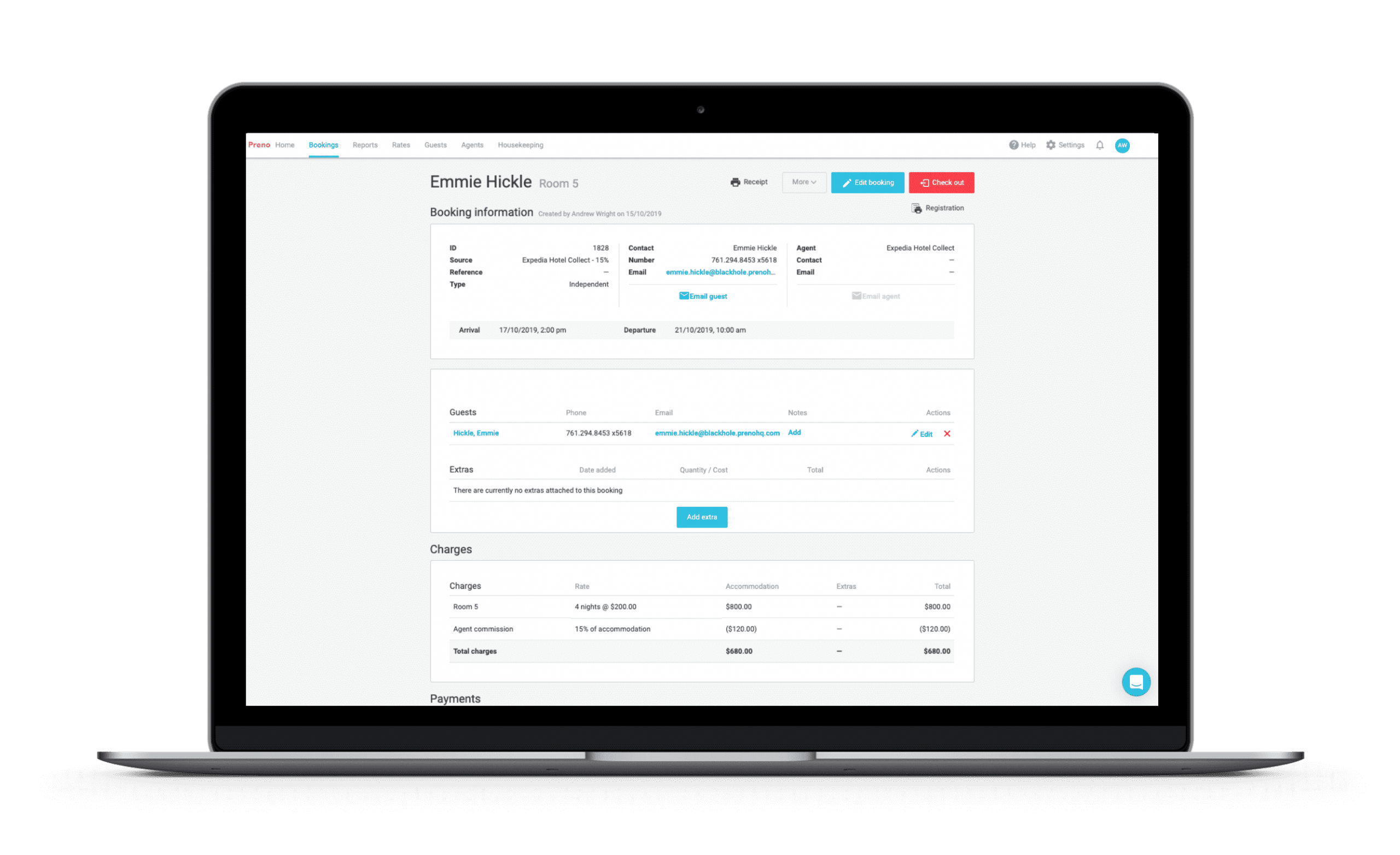 Fast check-ins
First impressions count. Ensure a swift, smooth check-in
experience and spend more time interacting with your guests.
Extra charges made easy
Including extra charges is simple with Preno. Add mini bar
items, breakfast packages, valet parking and more. Preno
even suggests popular extras so you can add it to the booking
faster.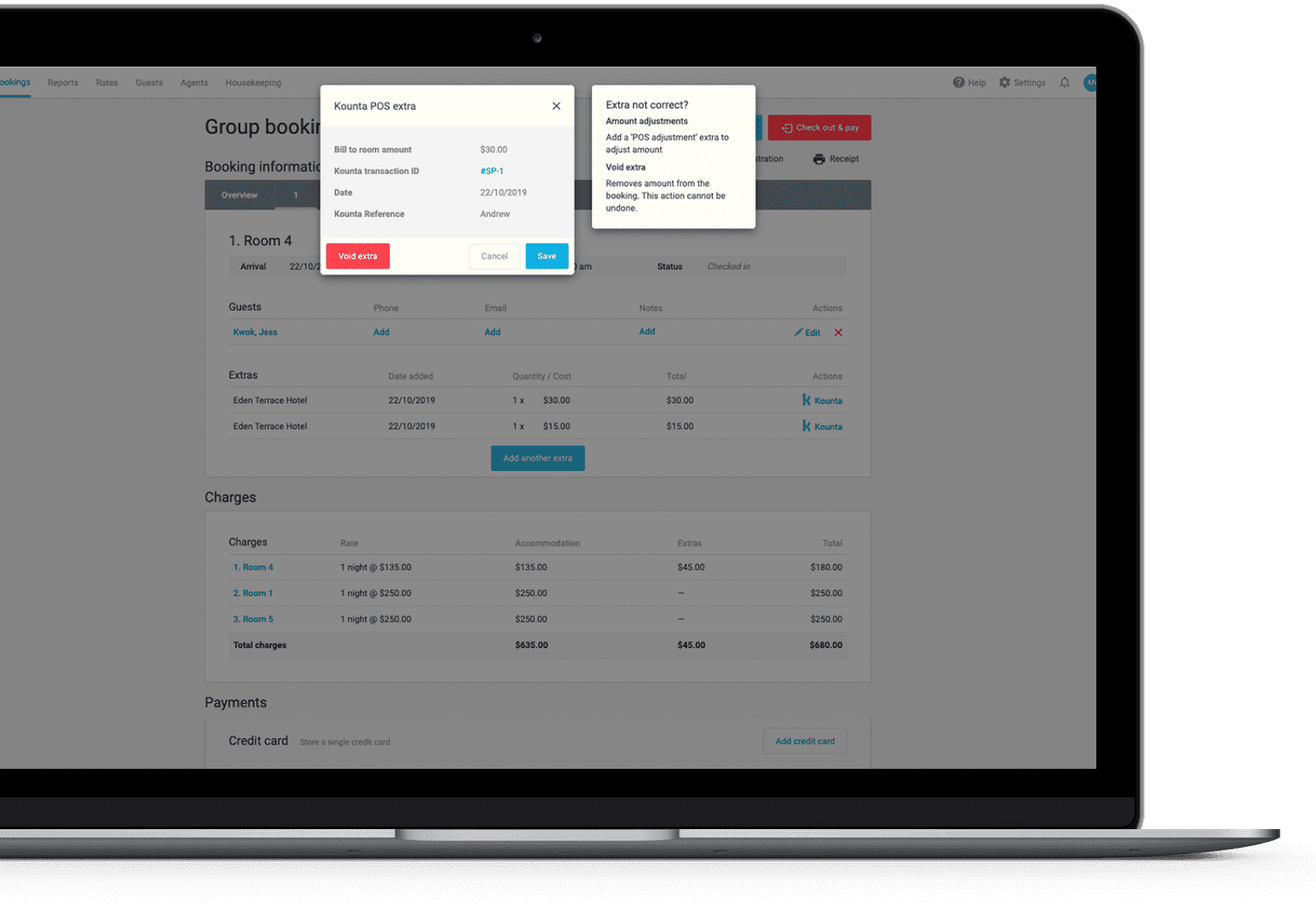 Bill to room
Give your guests the ability to be able to 'dine first and pay later' without increasing admin. Connect your POS with Preno and enable guests to pay for everything at check-out.
Integrated POS
Preno is integrated with Kounta to deliver a consistent experience between your PMS and POS. Easily bill to room by sending charges from your restaurant or bar POS directly to Preno and include everything in the same invoice.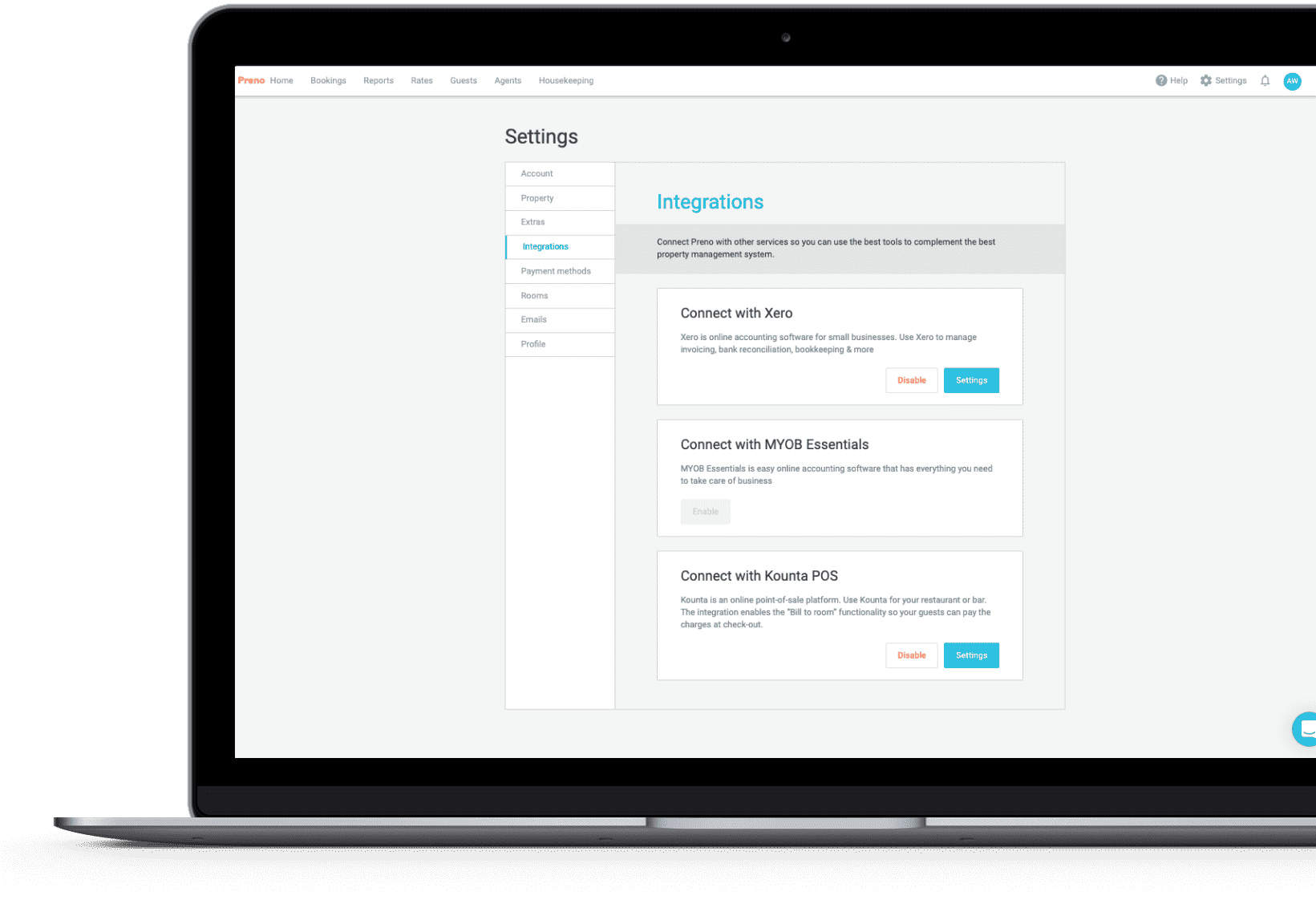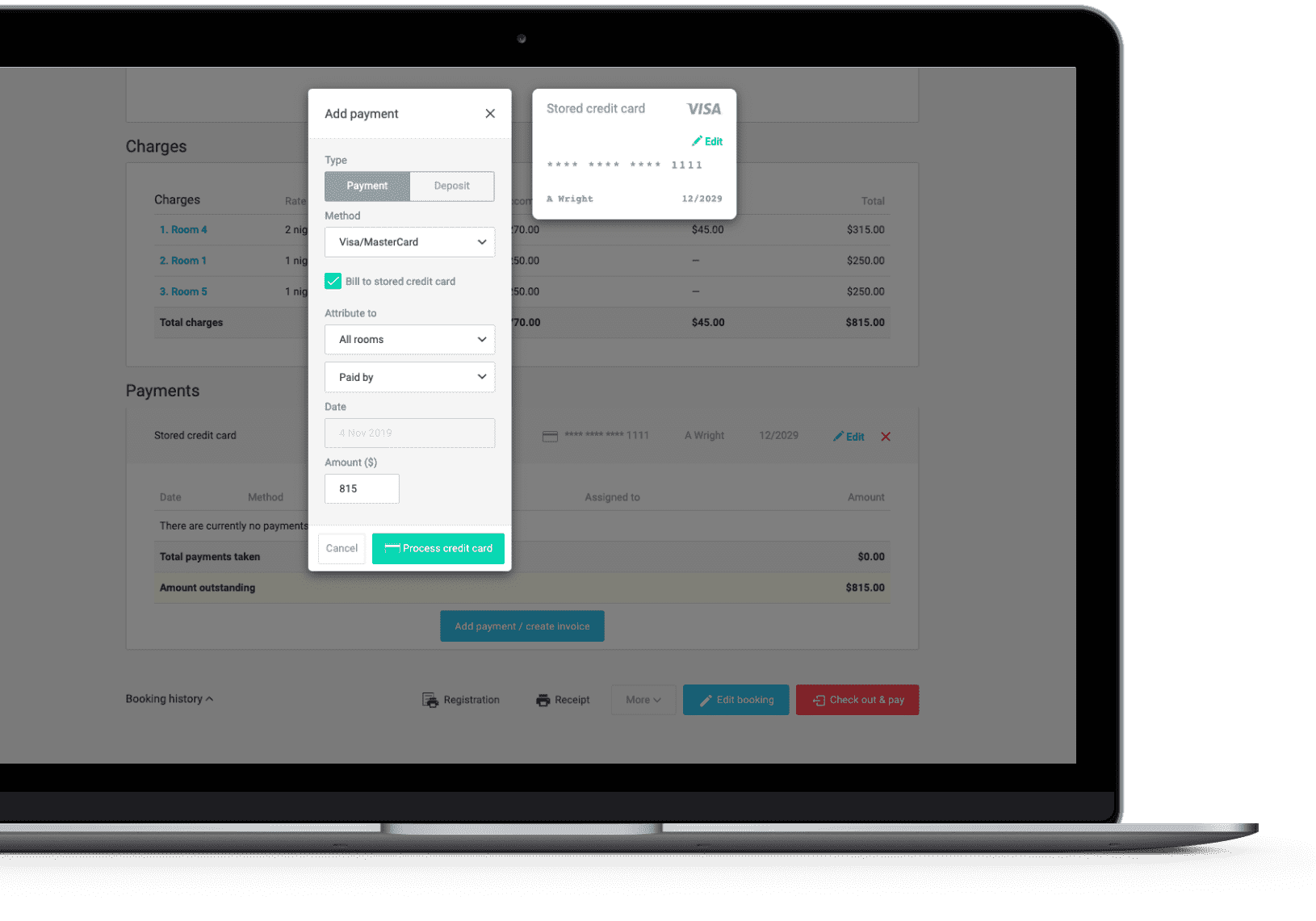 Secure integrated payments
Credit card details can be securely stored in Preno and added to bookings. Upon check-out, make payments directly through your PMS utilising our integrations with Stripe and Braintree.
Flexible payment methods
Preno supports most payment methods including cash, credit cards and invoices. Likewise, our integration with Xero makes it easy to track payments and manage reconciliations.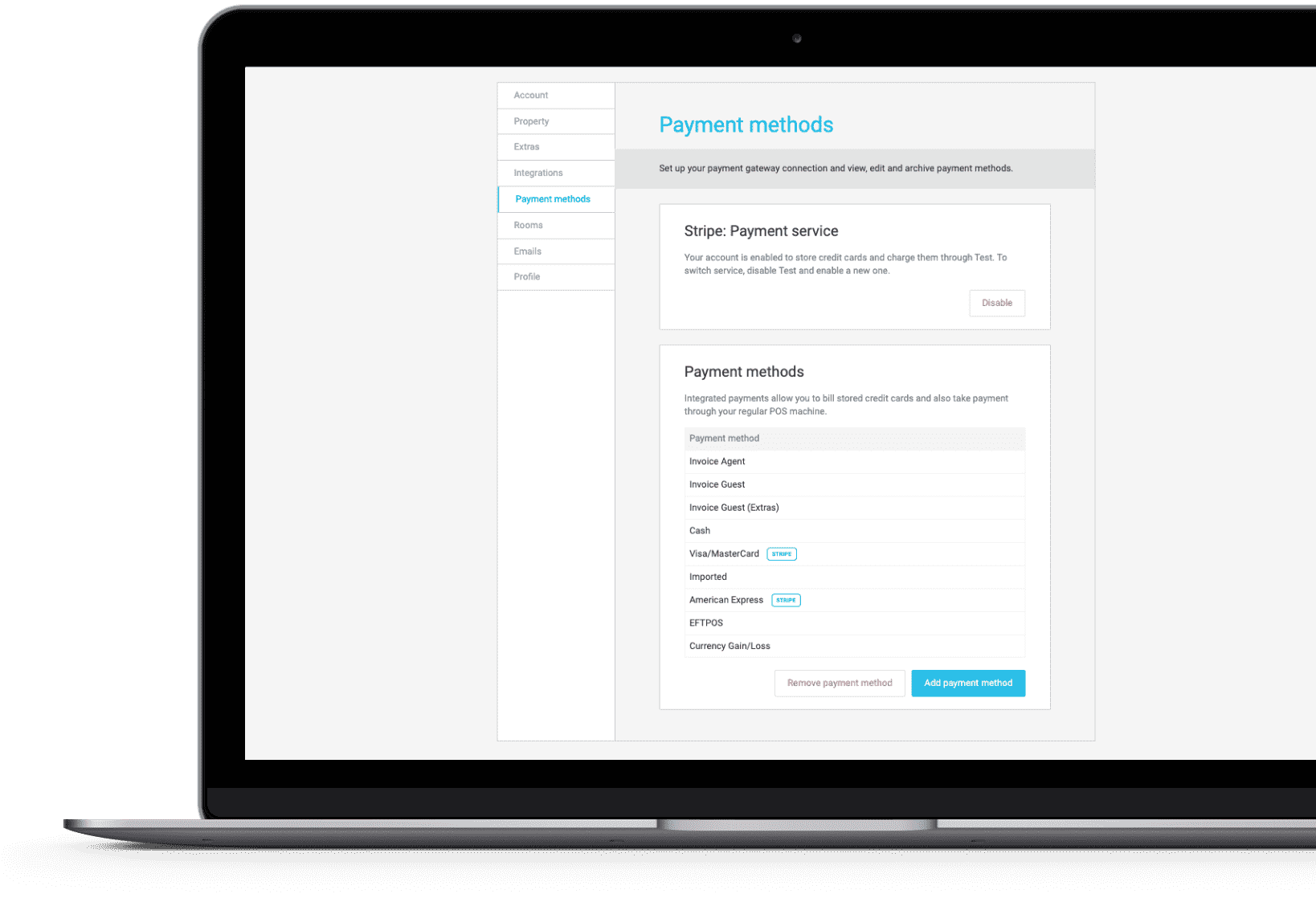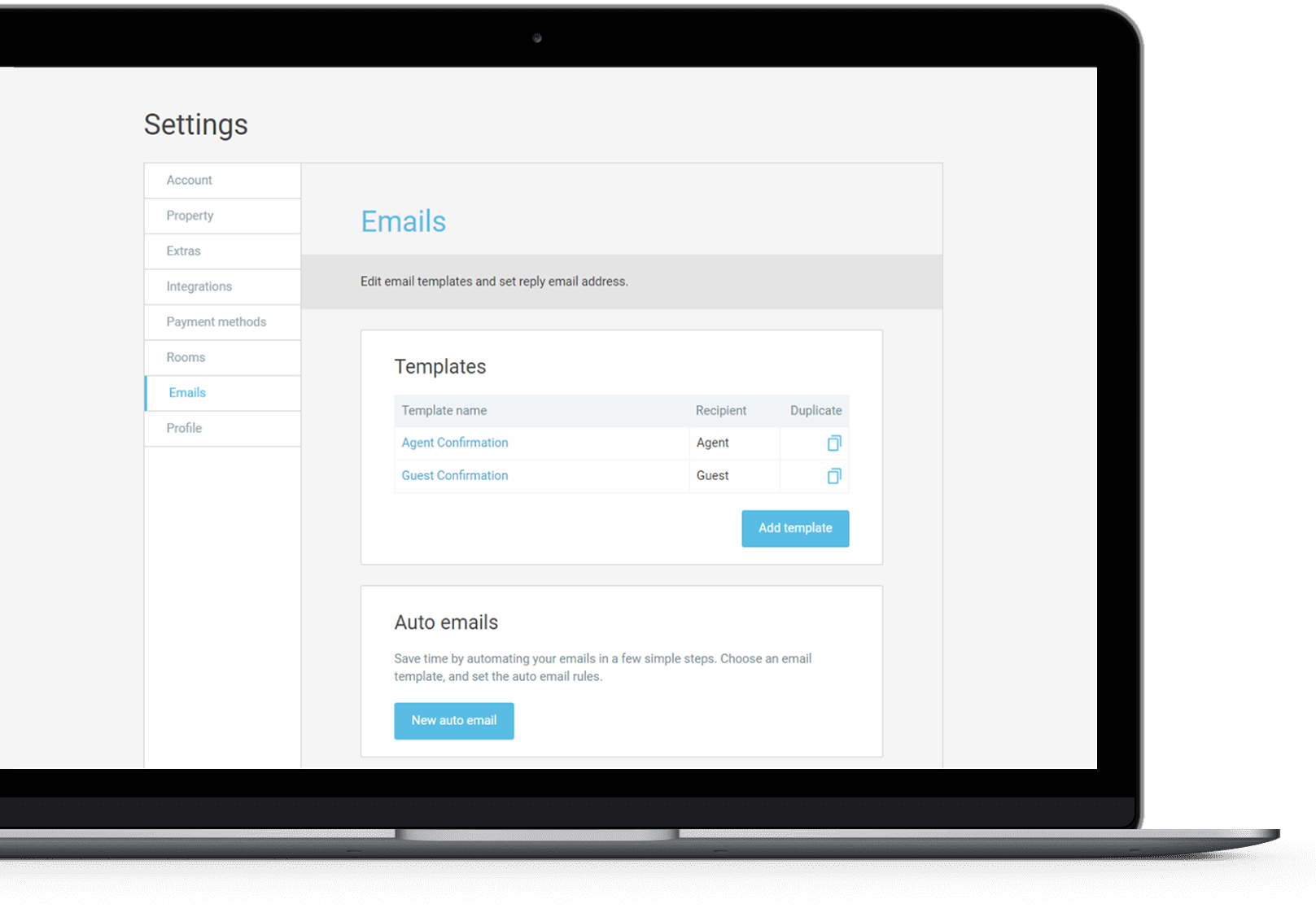 Auto emails
With Preno you can now send emails automatically, based on certain events such as booking confirmations or thank you notes.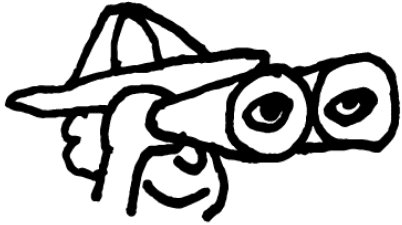 Continue the tour
See more features:
See all features