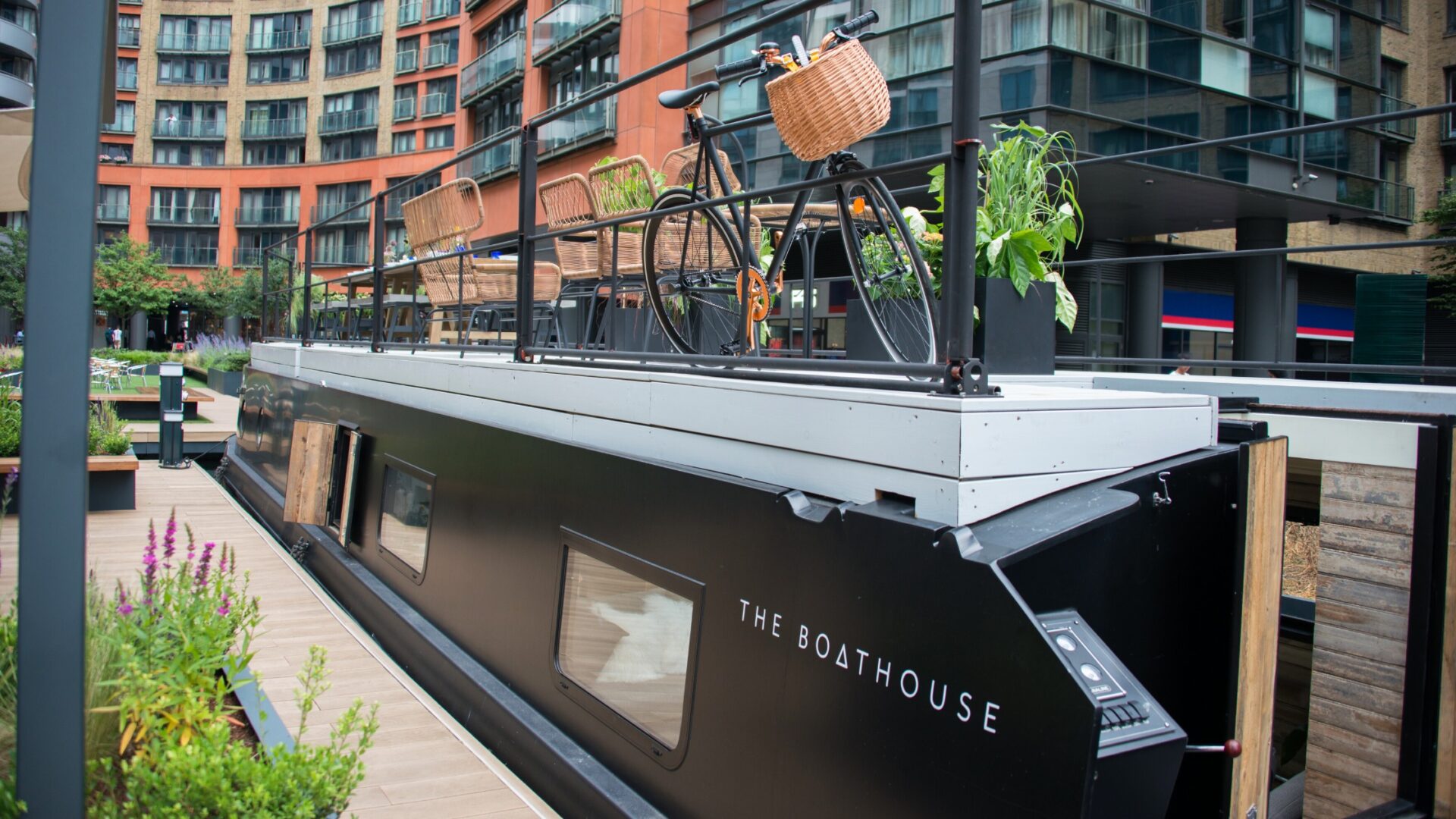 The Boathouse, London: surviving covid-19 with creativity & innovation
Floating accommodation in the canals of central London: how The Boathouse, responded to the pandemic by expanding their services
We interviewed our customer The Boathouse, London, and learnt of their journey from the spark of an idea, to the building of their business, to their ingenious response to covid-19.
The Boathouse is a bespoke accommodation provider, located amidst the heart of London. As its name states, it is a boat accommodation, where travellers and locals can enjoy luxury dining and accommodation, floating on the canals of London.
Launched at the end of 2018, The Boathouse started from an idea. Cara Louise Furby, Director and Founder, had previously owned a smaller boat accommodation, but wished to build her own bespoke boat. So, the first boat was built from scratch – with careful precision and detail, a beautiful, unique accommodation property was born.
Of course, when Covid-19 hit in early 2020, like all tourism and hospitality providers, The Boathouse had to adapt.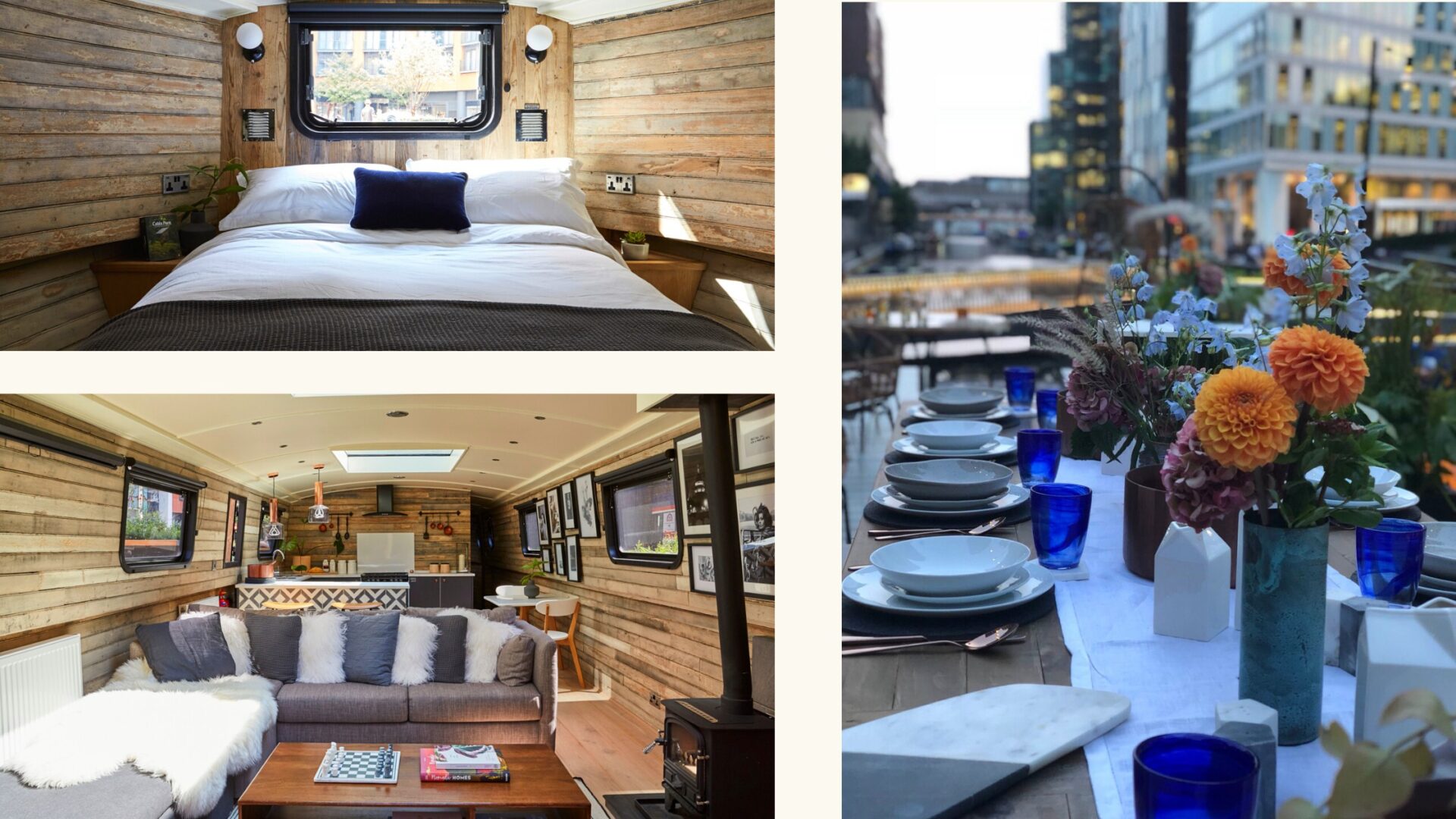 Readapting to a new world: one where original business plans were no longer within reach
"The idea when we first started was that we wanted to test the concept of one boat in London, and later launch into other cities. But when covid-19 happened, it was better for our business to expand within London for the time being. Since then, we have adapted – we now offer private event hire, and we launched an at home delivery service of our own range of bespoke cocktails. The Boathouse is so much more than just a boat stay."
– Cara Louise Furby, Director & Founder
For many businesses, the ability to survive and thrive during the Covid-19 pandemic, has been reflected by how innovative and adaptive they have been. 
Embracing change, and realising that while we can't control the pandemic, we can adapt to a new industry norm, is how many business owners, and accommodation providers have survived.
For our customer, The Boathouse, this meant straying from the original plans and creating new ones. Cara and her team optimised time during lockdowns when they were unable to welcome guests, and thought of innovative methods to respond to Covid-19 – including offering at-home delivery of their bespoke cocktail range. 
"Before Covid-19 hit, we were in the process of developing our own range of bespoke cocktails, so when lockdowns started, we decided to launch this as an at-home delivery service. It wasn't in the plan, but it was an innovative idea with Covid-19 happening"
"It has been scary with Covid-19 for many in the hospitality industry not knowing when things will open again – 9 or 10 months of the year we've been closed due to the pandemic. When lockdowns ended we reopened and booked up quickly which was amazing to see. We were able to welcome groups of up to 30 people, which was lucky for us as we could host events on our boats. We have also continued our at-home cocktail delivery, even after lockdowns ended."
– Cara Louise Furby, Director & Founder
"Don't be afraid to change the direction of your company"
When asked if Cara had any advice for other accommodation providers in a similar position, she responded:
"Be really willing to adapt. Because you might think that you want your company to go in one direction when you start it, but you'll soon realise that there might be other areas more popular to expand in. Don't be afraid to change the direction of your company. Look at your strengths and what's enjoyable to you, and try new things. Do what's right for you, and do it in the best way that you possibly can." 
– Cara Louise Furby, Director & Founder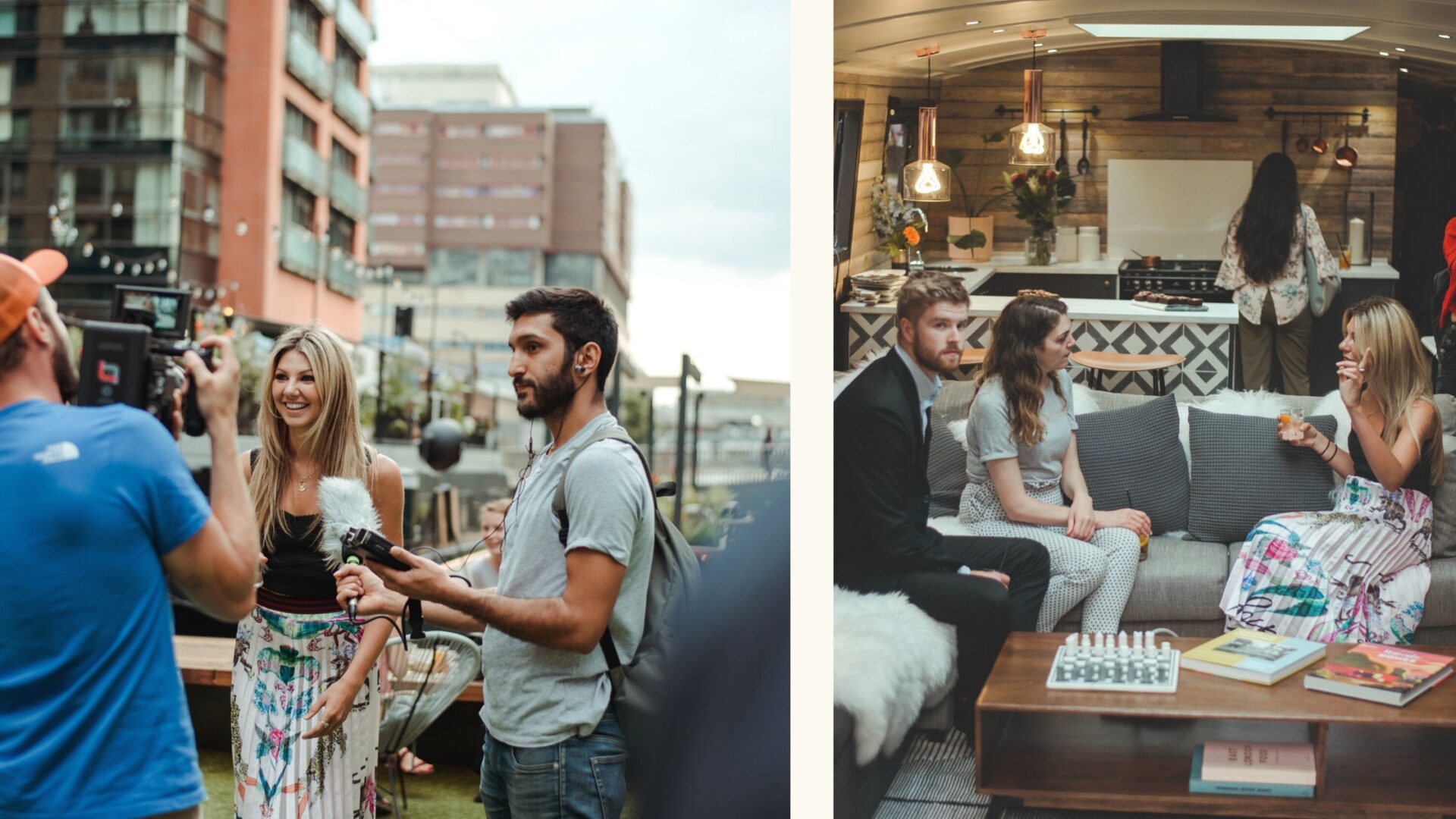 Cara Louise Furby, Director & Founder – The Boathouse Opening Night
Sharing a mutual love for innovation: how Preno fits with The Boathouse
Just as The Boathouse values innovation – both in their bespoke boat designs and adaptable approach to business – at Preno, we do the same with hotel software. This is why we couldn't be happier to hear that our software is helping The Boathouse with their business. 
"Preno has been really useful to our business…it has really sped things up"
"Preno has been really useful to our business. We didn't have a system like this beforehand, so it has made life a lot easier. We're now able to take payments from guests, send emails and more – it has really sped things up for us. Before using Preno, we were doing everything manually, which was not ideal. Now we have everything automated – including the Xero accounting integration and SiteMinder channel manager integration, both of which have been really helpful."
– Cara Louise Furby, Director & Founder
Searching for an innovative software, to reshape your hotel business?
Set up your accommodation business with Preno
Join Preno