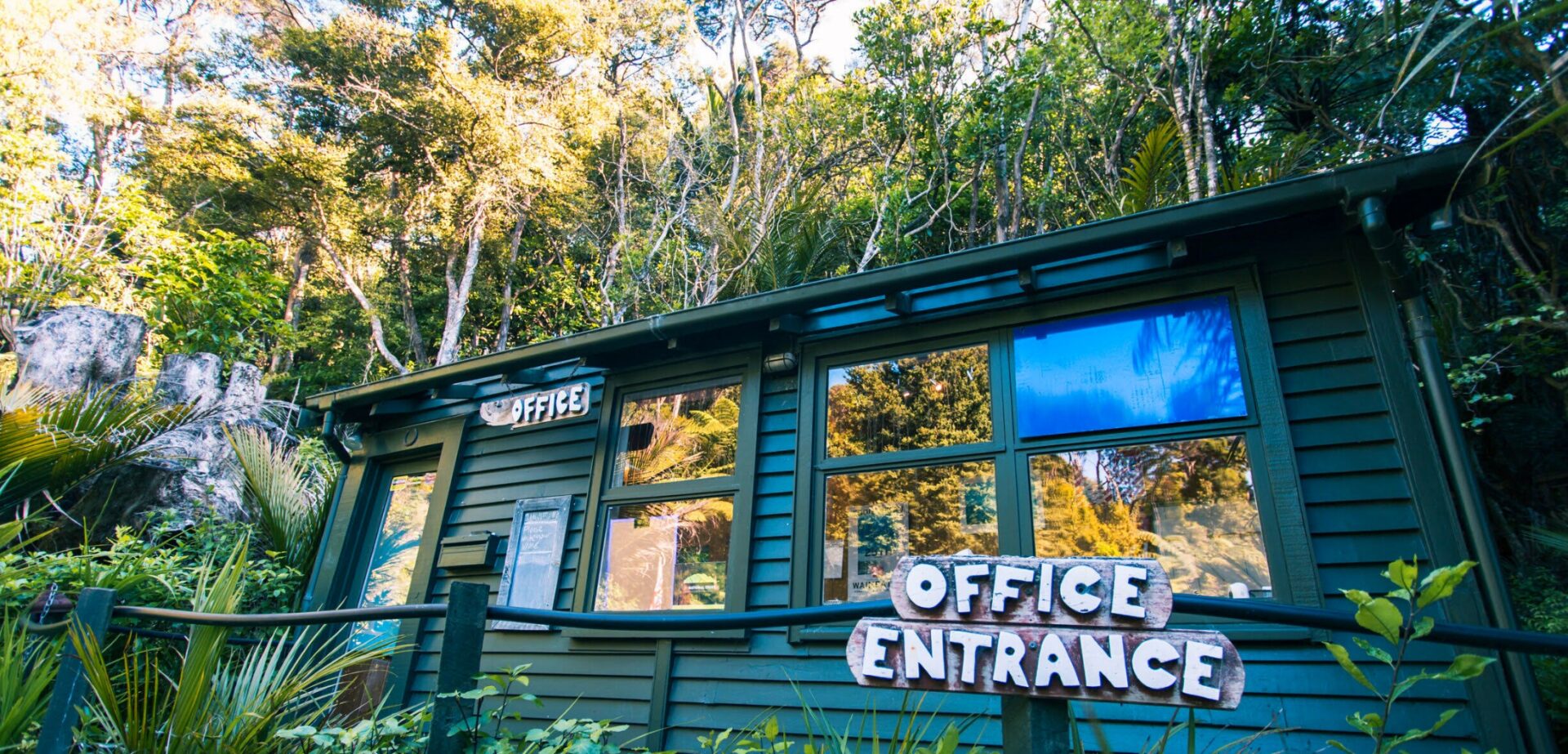 Eco-Lodge: The Institute of Awesome, Raglan, New Zealand
Environmental preservation, education & ecology: New Zealand accommodation, The Institute of Awesome
Tucked away in the lush forest, overlooking the ocean, in Raglan, sits Karioi Lodge – The Institute of Awesome. An accommodation lodge that specialises in ecology, education, technology, environmental preservation and outdoor adventure.
The Institute of Awesome lodge was originally set up in the 1970's as a school camp accommodation, and was later transformed into a backpackers. Today, it has returned to its roots – acting as an innovative education center and unique accommodation offering for school groups, families, and more. 
"We re-established the property's roots as an education centre, but with a difference – this marked the start of The Institute of Awesome"
"We took over Karioi Lodge 2 years ago, and decided to bring back the original camp-style. So, we re-established the property's roots as an education center, but with a difference – this marked the start of The Institute of Awesome. The lodge is located in such a beautiful setting with so much character, so we wanted to make it available to school groups again, with a science and technology focus."
– Vaughan Fergusson, Founder
Energy & synergy: achieving a balance of adventure & education
Because The Institute of Awesome is located in 100 acres of native bush, the property not only has a responsibility to preserve the local environment, but makes it their mission to educate others. 
As a unique travel and education centre, this accommodation property offers science and technology workshops, experiments, and activities to educate school groups, families and travellers on ecology and environmental preservation.
"Set in a valley on the side of Karioi Mountain, in 100 acres of native bush, you disappear into tranquility when you arrive – surrounded by nature and birdsong"
Education
New Zealand is home to beautiful native bush and birds, and The Institute of Awesome is located right amidst it – hence, they teach visitors how to grow organic food, safely eradicate pests, and more. 
Innovation
As an Eco-Lodge, The Institute of Awesome undertakes innovation on a daily basis. They provide school groups and other guests with a space to experiment and innovate, all the while learning. 
Adventure
They're also renowned for their adventure activity offerings – from hiking, to surfing, to kayaking and aquaculture, to an outdoor amphitheatre, and more – The Institute of Awesome is an outdoor adventure hub.
Retreats
Offering a place of learning and outdoor immersion, The Institute of Awesome also welcomes corporate groups for team building, in addition to families, school groups and more. It is a place to get back to nature and learn new things. 
"We are establishing a secret lab of all sorts of fun experiments and activities where you can invent things and be innovative – all with the aim to solve big problems in nature"
Creating a spark in people with new learnings & connections: more than just a place to stay
"We don't want to just be a place to stay, we want to connect people with something special. Whether that is learning something new that creates a spark in them, reliving going to camp with their kids, or just experiencing tranquility and recharging. We also want people to feel that we are all responsible for caring for our environment and each other, and that there are plenty of things we can all do with just a little bit of science and technology."
– Vaughan Fergusson, Founder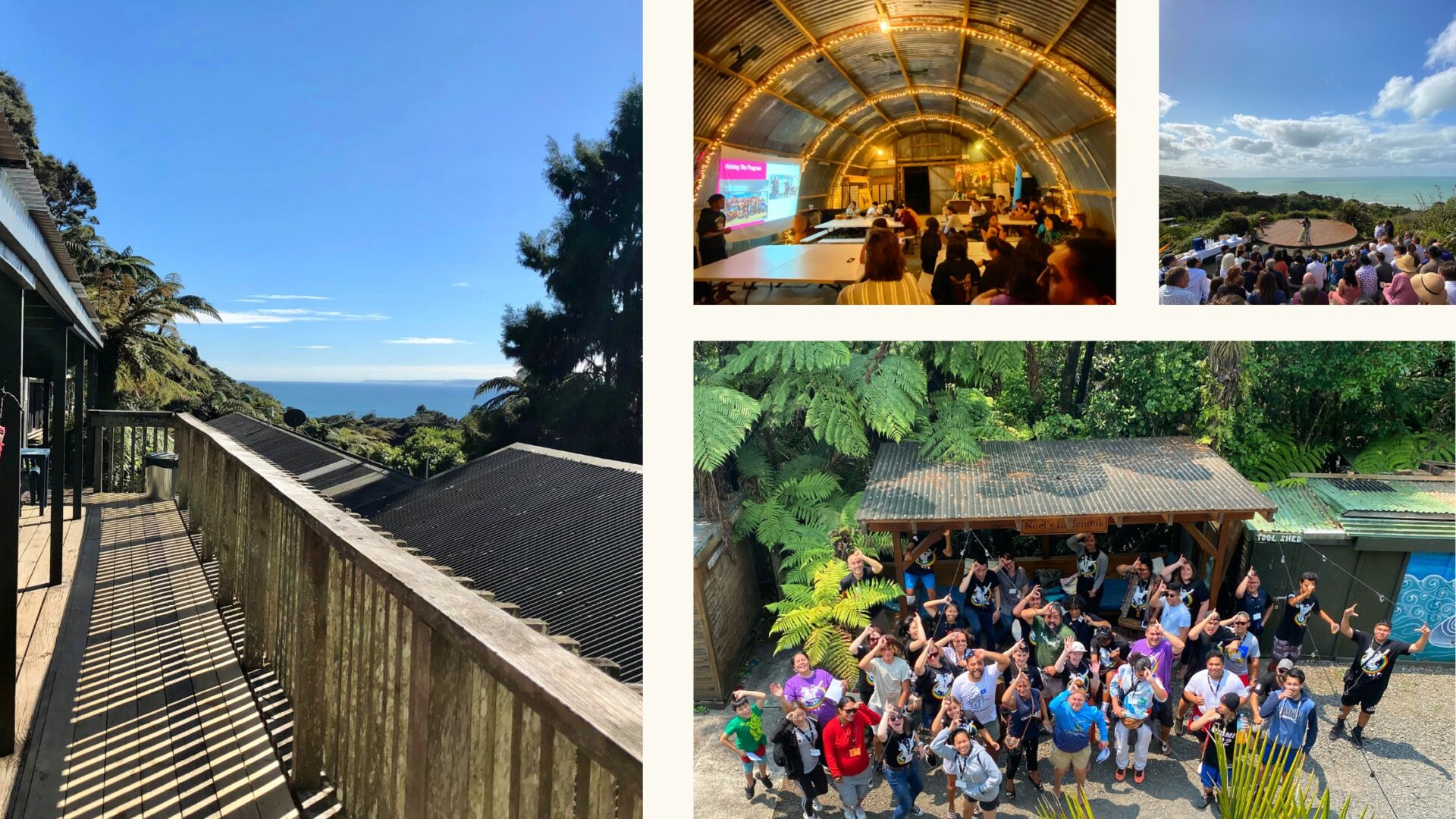 How The Institute of Awesome lead their accommodation with innovation & smart technology
As technology innovators, the team at The Institute of Awesome run their property with a variety of smart software and cloud-based tools (including Preno). 
The Institute of Awesome runs their business on state-of-the-art, cloud-based technologies. With a wide variety of activities, guests and learning spaces to organise, they operate completely via the cloud. This includes self-check-in software, and cloud-based hotel management software – Preno.
"We have automated operations of our property using software and other technology so that we can cater for different groups"
"On the weekends, we provide travellers with the tools to self-check-in, so that they can just show up at any time, and make themselves at home. We also have super fast internet beamed all over the property, so that groups can remain connected to the outside world if needed. But, we also provide the option to turn it off for school groups who want to be completely offline and enjoy nature."
– Vaughan Fergusson, Founder
Cloud-based technology accelerating lodge operations
"We manage the complete operations of our property via the cloud, meaning that we can be anywhere in New Zealand or overseas"
Since The Institute of Awesome opened 2 years ago, reawakening the education and history of Karioi Lodge, they have been optimising Preno.
As a cloud-based hotel management software, Preno offers our customers with remote access from anywhere, at any time, from any device. This is a great benefit for The Institute of Awesome, due to their remote location – but more than this, it provides flexibility for staff to check up on business from any device, even when they're not on site.
Preno's seamless connection with OTAs also allows The Institute of Awesome to "reach new customers everywhere"
"One of the best features of Preno is that it is cloud-based. Being cloud-based means that we can oversee and manage our property from anywhere. This is a killer feature. The ability to integrate with all major online booking platforms and marketplaces, is another great feature, as it allows us to reach new customers everywhere. We have slowly been using more and more of the features of Preno, and have just rolled out the housekeeping module to streamline turnovers – this has significantly cut down our turnover time (up to an hour per day)."
Technology & ecology: where there are values & focus, there is success
We couldn't be happier to assist The Institute of Awesome with their daily operations, and provide remote access, while they offer inspiring education and innovation to school groups and travellers.
Searching for a remote access accommodation software?
Set up your accommodation business with Preno
Join Preno