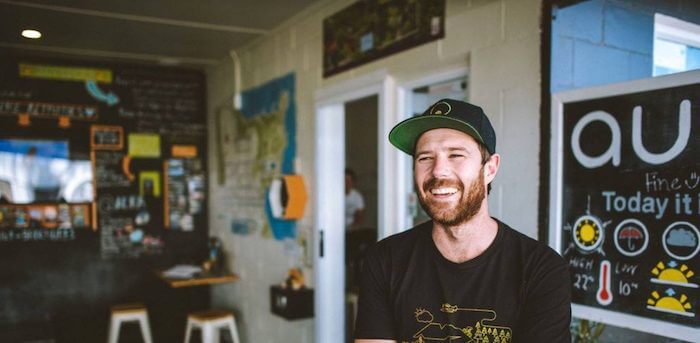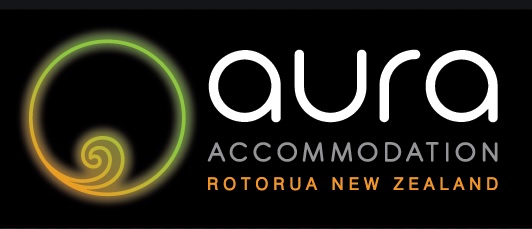 Aura Accommodation – staying open during Covid-19
It's safe to say that there are few industries more impacted by Covid-19 than ours. But it's been buoying to see the way that hoteliers have taken positive and proactive measures to adapt their business during the past 7 weeks – including customers in our own community here at Preno. 
It takes a special kind of leadership and grit to think on your feet at a time like this, which is why we wanted to share some inspiration and insight from Nick Fitzgerald, owner of Aura Accommodation in Rotorua, New Zealand. 
Like most hotel owners, Nick's first response to the lockdown announcement was one of shock and concern. With such uncertainty, it's hard to know what to think about the short-term prospects of your business, let alone the long-term. But Nick decided to focus on what he could do in the moment, with the information he had available to him at the time. 
Communication breeds an element of certainty, so although things were changing quickly, he knew that mitigating concerns started by being really clear about what was happening, as it happened
"The first thing we did was to communicate – over-communicate – to both internal staff and to external customers about what we knew at that moment.  We just focused on what was happening in front of us. We didn't know whether it would still be relevant in two weeks' time, but we just did the best we could with the information that we were given", Nick says.
Once an official lockdown announcement was made by the New Zealand government, the tourist town shut its doors, and normally bustling hotels like Nick's sat empty. It was then that Nick realised that although the tourists may have left, he could still help his immediate community in Rotorua to provide an essential service to those less fortunate with accommodation to self-isolate.
"The idea was born right there and then to offer accommodation to frontline staff like nurses and policemen that had to make big sacrifices to self-isolate to protect their families while being on duty. Although the tourism industry got hit worse than other industries, we could stay open to provide accommodation to those essential services, men and women who needed it", explains Nick.
It should be mentioned that this was personally a particularly challenging time for Nick. Having only just returned from a holiday in Australia two weeks prior to New Zealand going into lockdown, he was placed under a 14-day quarantine period and had to manage Aura Accommodation remotely from self-isolation at home.
"Knowing that we had to change and act quickly, while not physically being on the ground with staff was a major challenge at the time. The good thing is that you don't always have the time to think about what is happening, but you just know you have to get on with it. I am fortunate that I had a great team that was built over a long time to rely on. We stuck together and did the best we could. Ongoing communication was key, and we just got things done and pulled together to transition into the lockdown", says Nick.
As Nick's team focused on providing accommodation to essential service workers, they implemented some necessary changes, which included:
Contactless check-in, 

Additional cleaning for reassurance

Updated welcome messages

Updated telephone and website with new messages

Updated social media content on Facebook and Instagram
While updates and information were ever-changing, Nick turned to the regular government updates and associations like Tourism Industry Aotearoa and Hospitality New Zealand for clarification and guidance. 
These organisations worked tirelessly to give operators the correct information and guidance. In the midst of a crisis they truly added value to their members, helping to decipher what was required of an accommodation owner/operator, providing support to the government on budget allocation to the tourism industry and making their industry reps available to operators for information.
For some hoteliers, this included advice on not only how to operate through this period, but also support for difficult yet inevitable processes such as staff redundancies.
"These industry associations helped me to make the right decisions during a difficult time. I believe many operators would wonder if paying the membership fees is worth it, but I can honestly say that I got real value during a time when I needed it most".  
Nick says that the support offered to hoteliers to learn and upskill through forums, networks and sharing experiences helped him operate safely, meet different suppliers, ask questions directly to industry leaders and get solutions to a number of immediate challenges.
"It is also great to see how our industry leaders front up to have open lines of communication through industry webinars and forums to answer a variety of questions accommodation providers are asking. As a whole the tourism industry is still finding ways to deal with this crisis as we moved from level 3 to level 2. There is ongoing uncertainty or the 'great unknown' with still many questions around it", Nick says.
While it's a situation none of us would have wished for, Nick says that despite the hardship, there are good lessons to come out of this experience. It served as a time to have a reset. After all, as Winston Churchill said, "never let a good crisis go to waste". 
For Nick, it was an opportunity to identify the weak business areas and to operate lean again. Although he, like many others, had to make fundamental changes to his business during this unprecedented time, he embraced the opportunity to think about how his business could deliver a great guest experience by leveraging technology in a smart way through automating tasks and refining processes. 
"There are different ways to operate in the future and
it was a good time to think about my business.
I am where I am today because of two realisations: Firstly, who I was before Covid-19. As everything has fundamentally shifted, there is no benefit in looking back – you can only look forward and adapt to the new normal and find new ways to do business after Covid-19. 
"Secondly, to understand and recognise it is going to be difficult in the new normal. Things will not change overnight; it is going to be a real slog. We may not get the results we want and will have to keep on making changes and work hard. It may be a long road to recovery and the journey will be quite different from anything we've ever known. It will take a special kind of resilience, adjustment and being proactive in what you do."
Another positive that Nick notes is the way that the local tourism industry rallied to support and lean on each other for advice throughout the past seven weeks. A greater openness to discuss and share information was born, and Nick believes local operators will all be coming out of this experience stronger because of it.
"The industry leaders are more approachable, and several industry mentors emerged that are a great resource for information even beyond accommodation providers", he says.
Promisingly, Aura Accommodation is already seeing an increase of bookings since New Zealand has moved into Level 2 restrictions. Locals and customers are also showing their support in other ways. 
"Customers and our community can donate to local charities, like Rotorua Trails Trust and Big brother, Big sister from our Aura website and there's been a far greater uptake to make donations to these charities over the past few weeks", Nick explains.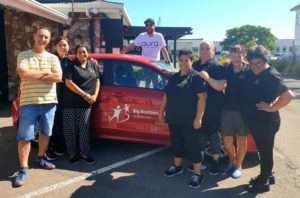 Overall, Nick remains upbeat, and is looking forward to seeing Kiwis embrace the change to explore their own backyard and get behind such an important industry. 
"There are many passionate people working together in the tourism and hospitality industry that gives me good reason to be optimistic."
We'd like to thank Nick for sharing his experience. It's so promising to hear stories about the way the industry has come together to support one another and adjust to new ways of doing business through this disruption. 
If you'd like to stay at  Aura Accommodation in Rotoroa, visit their website at www.aurarotorua.co.nz for more information. To receive more practical tips and guidance, sign up to receive our blogs straight to your inbox.
Set up your accommodation business with Preno
Join Preno