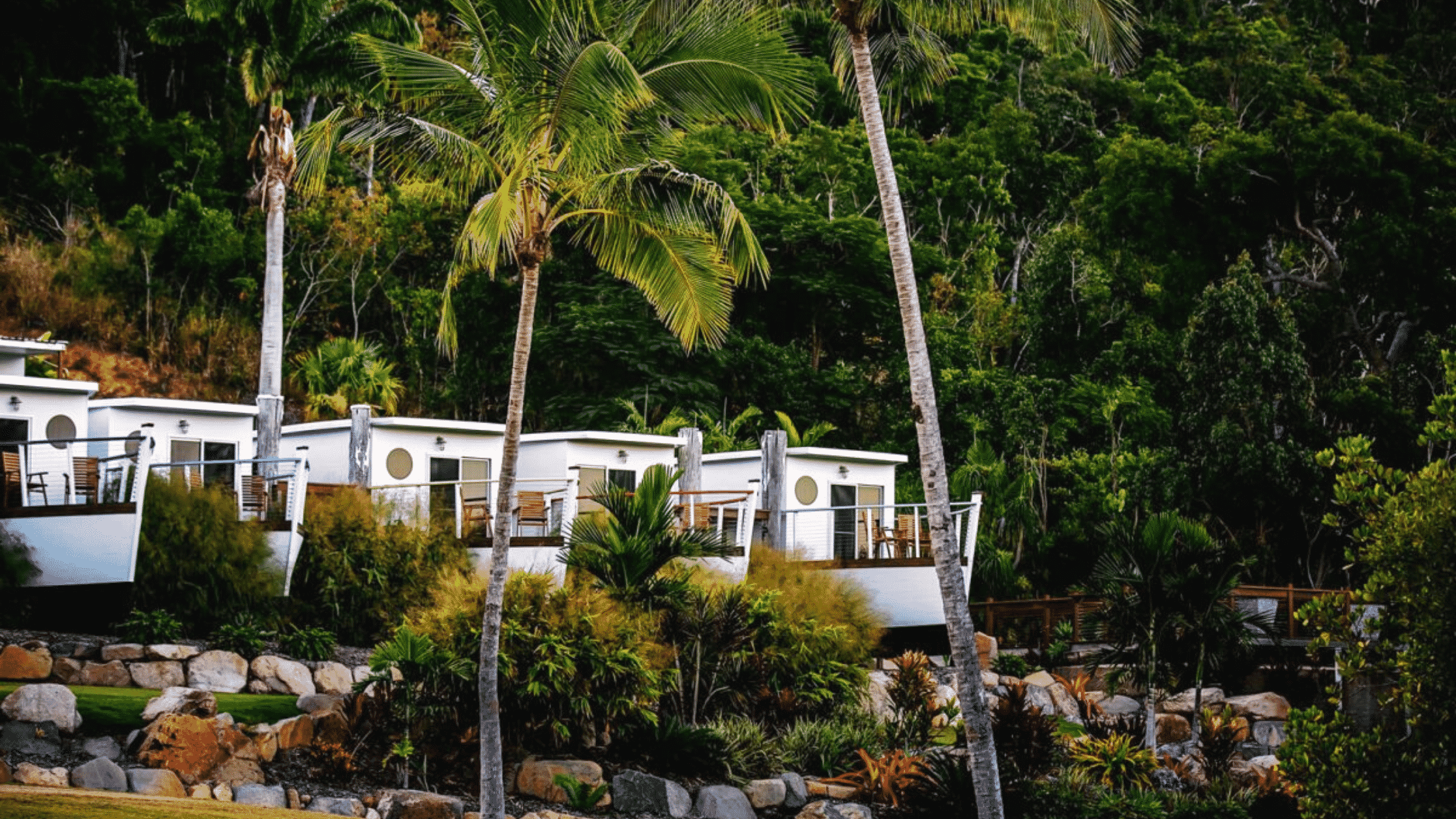 How Freedom Shores is utilising Preno's smart technology & creating flexible marketing strategies to save 10 hours per month & thrive during the pandemic
Shining a spotlight on our Australian customer Freedom Shores: a boutique resort that offers a unique shoreside experience
Located on the beautiful Airlie Beach, in Whitsundays, surrounded by native forest and wildlife, Freedom Shores is an intimate resort accommodation, overlooking the ocean. 
A small, but unique accommodation property, Freedom Shores has 14 rooms – many of which are boats that have been converted into luxury suites. There is a luxurious restaurant, bar, and grill, as well as a stunning pool overlooking the ocean. 
"
We call it the hidden gem of Airlie Beach, because it is off-the-beaten-track."
"You drive down a steep hill (about 10 minutes from Airlie) to arrive at a beach surrounded by nature. It is special because of its location and luxury suites converted from boats – there really isn't another boutique resort like ours."
– Claire Gleeson, Marketing Manager
We interviewed the team at Freedom Shores & learnt how they've used smart technology & flexible marketing strategies to fill rooms during the pandemic
With the use of powerful hotel software, & creative marketing assets, Freedom Shores are saving 10 hours per month on admin, at the same time as adapting to the ever-changing market
For Freedom Shores, interest of both international and domestic guests has always been accessible; given their stunning location and novelty accommodation style. 
So when Covid-19 closed off international travel, it was about adjusting their outlook on potential guests, editing their marketing strategy, and thinking of innovative ways to strengthen their business. 
"We quickly changed to a domestic audience – and this has actually been working really well."
"We're in a unique position, being a novelty property. And while locals are unable to travel outside the state, we offer something different to do on the weekends. We've had a lot of locals from the surrounding towns come to visit. Because we offer a really special thing to do when you can't go anywhere else."
– Claire Gleeson, Marketing Manager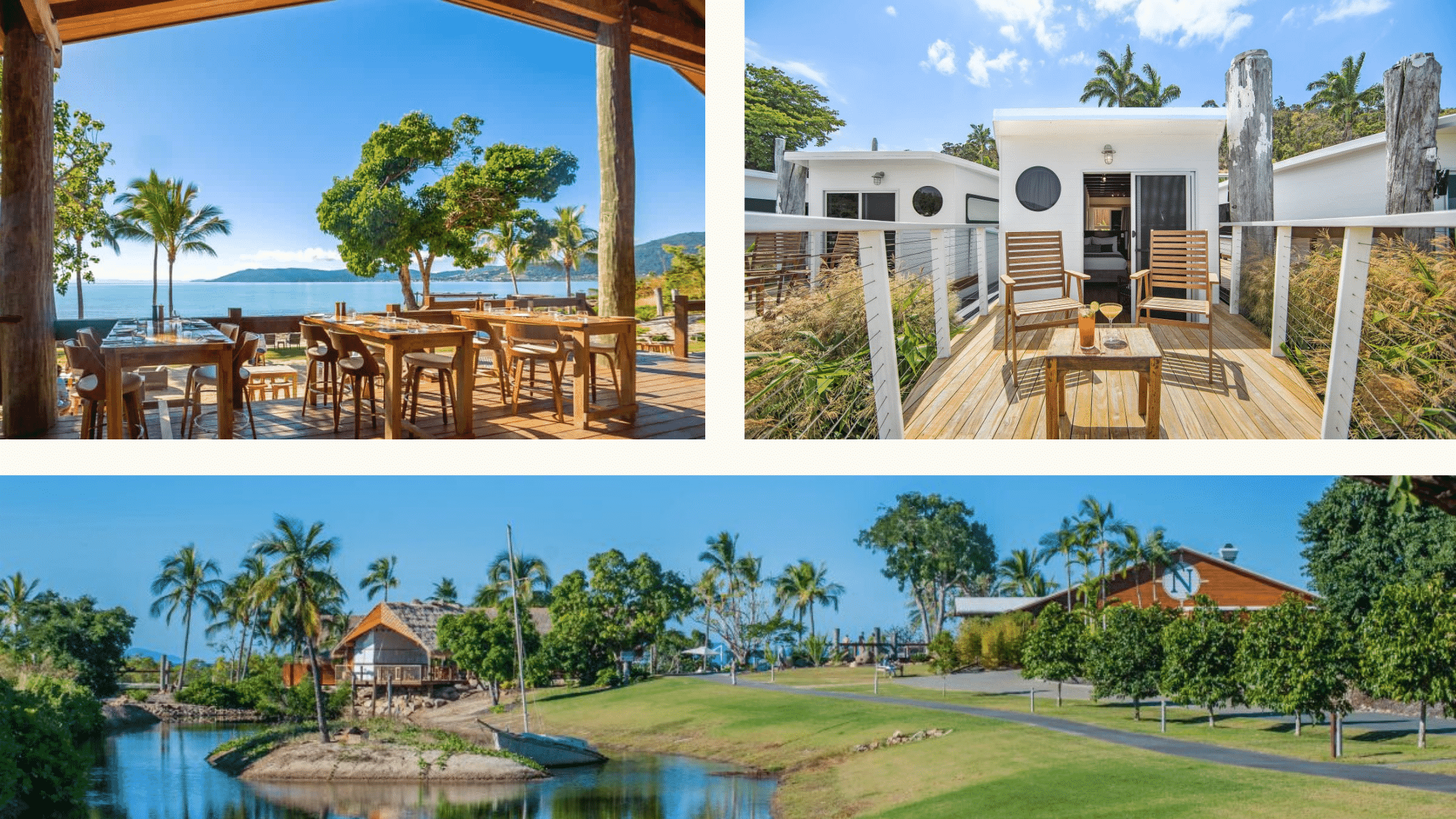 What tactics have the team at Freedom Shores implemented to thrive during these uncertain times?
Tactic #1: Smart technology that integrates with Kounta & Xero, saves 20+ minutes per day
(10 hours per month)

with automatic credit card capture, + more

During the first big Covid-19 lockdown in Whitsundays, Freedom Shores changed ownership. The new owner, and team decided to shift their property over from a complicated hotel management system – to Preno: a powerful, automated system that has a user-friendly interface, and is effortless to use.

We asked the Operations Manager how Preno has helped their business, since they onboarded 12 months ago…
Q:

Why did you choose Preno (instead of another PMS)? 
A: "The ability to integrate with existing software Xero and Lightspeed Kounta POS. Also the easy layout and format."
– Rod Wainwright, Operations Manager
Q:

What do you love about Preno, and have you noticed any hotel metrics improve since using Preno?
A: "Great customer support team via the chat function. Also, the ability to bring credit card information from the channel manager when bookings drop in, is a great feature. This saves us 20 minutes per day, and makes taking payments simple." 
– Rod Wainwright, Operations Manager
Tactic #2: Digital marketing innovation – creating adaptable marketing assets for an unpredictable industry environment 
Since the initial wave of Covid-19 hit the world, there was the initial response and adaptation that Freedom Shores (and hoteliers globally) had to face – but since then, a continuous resilience and preparedness for an unpredictable industry environment has been vital.  
Covid-19 has seen cities all over the world go in and out of lockdowns, while cases change. So what Freedom Shores has done to survive, is create a digital marketing strategy that is adaptable to different audiences. 
The hospitality industry is no longer about sticking to one target market (at least not right now anyway), but adapting to and catering for markets that are within reach (i.e. not closed off by travel restrictions).
For Freedom Shores, this meant creating marketing assets that are interchangeable for various domestic visitors within Australia – including creating campaigns for local "staycations". 
"Our biggest thing was pumping up our digital marketing efforts, assessing what channels are working, and creating assets that can easily be switched out based on the target audience. (For example, we've been marketing "staycations" for locals.) Targeting different markets during Covid-19 is key, because right now, the industry is interchangeable."
– Claire Gleeson, Marketing Manager
An impressive example of adapting to a changing market, by implementing smart tools & strategies
Over the last couple of years, the team at Freedom Shores have expressed a commendable resilience to the Covid-19 pandemic. 
During these difficult times, it is impressive to see hoteliers, like Freedom Shores, optimising new tools, and completely shifting their marketing strategies to cater for a new industry environment – one where things are unpredictable and challenging. 
We're honoured to be able to help the Freedom Shores team save 20+ minutes per day with automation, and provide personalised customer support, when required. And we couldn't be happier that the property is doing well. 
When asked what advice they would give to other hoteliers during these uncertain times, the team at Freedom Shores replied:
"It's hard to say as we're still learning, and I don't think we're out of it just yet. But I would say that the first thing is adapting your marketing to which target markets are in reach, building a base of good marketing assets that can be switched out, and being prepared so that you're able to respond quickly."
– Claire Gleeson, Marketing Manager
Interested in featuring in a Preno customer story?
Set up your accommodation business with Preno
Join Preno