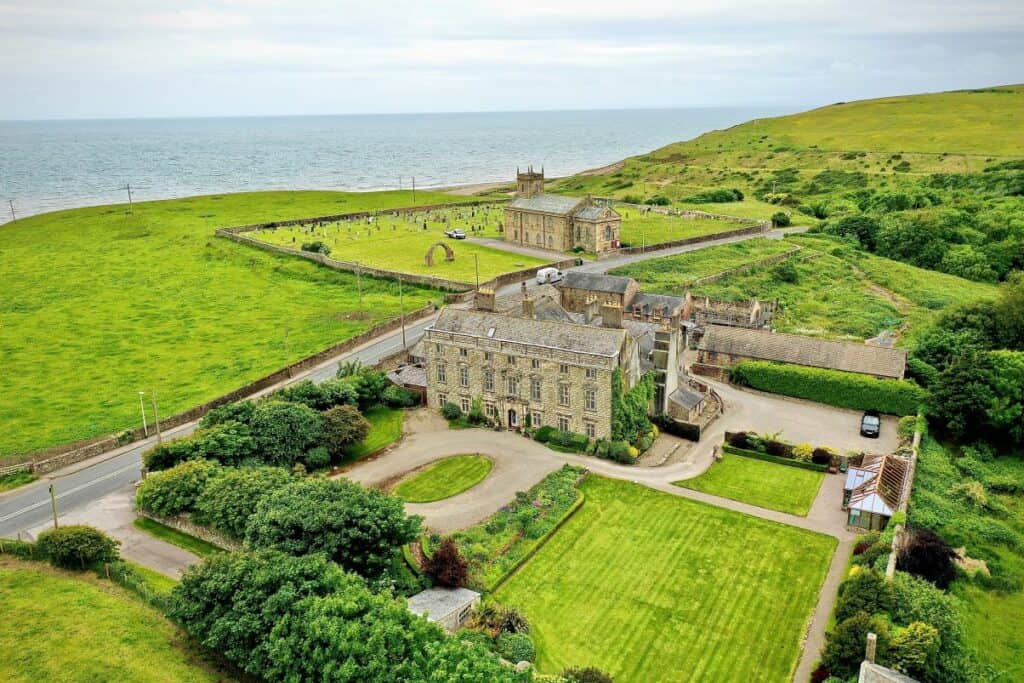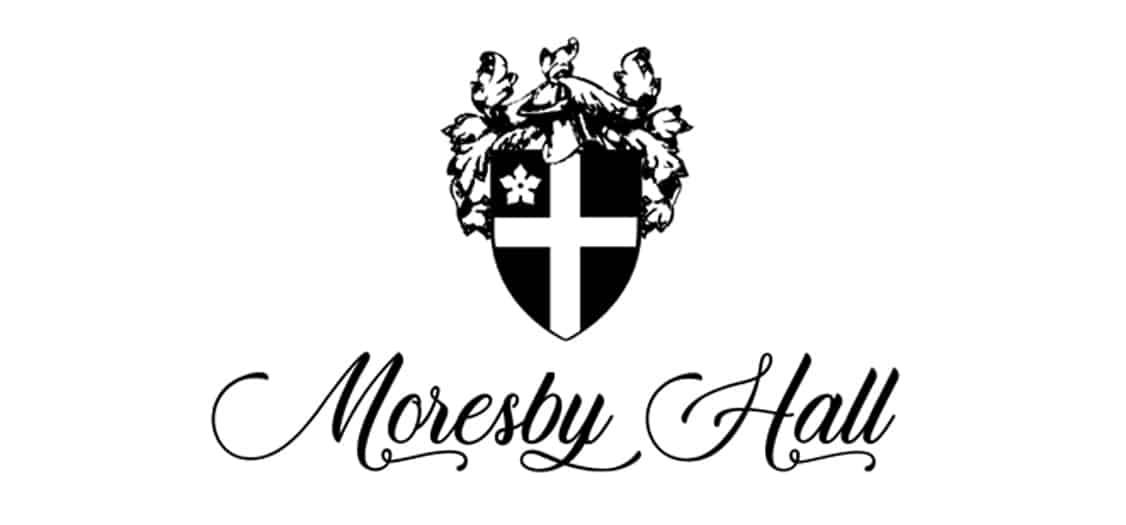 From Manufacturing to Hospitality: The Moresby Hall Story
When you think of a career transition, switching from manufacturing to hotelier may not be the first thing that comes to mind. However, for David and his wife Jane, it was the perfect shift. Their journey started with a desire for change and led them to the historic beauty that is Moresby Hall. As long standing Preno customers, they've transformed this Grade 1 listed property into a unique bed and breakfast, all while navigating the challenges of maintaining a historic building.
Discovering Moresby Hall
"We were looking – well actually my wife was looking – for an alternative to what we were doing. We were in manufacturing before, and she fancied doing a bed and breakfast type of place. So she had a look round and came across Moresby Hall. We fell in love with it, basically. And that was it," shares David.
Situated in the UK, Moresby Hall is a stunning Grade 1 listed property. Its breathtaking architecture and rich history make it a unique place to stay. But owning such a property also comes with its set of challenges, especially when it comes to maintenance.
The Transformation into a Hotel
When David and his wife first bought Moresby Hall, it was just a big house. They converted the rooms into letting bedrooms and started refurbishing the property. "We started off with just two cottages and rooms. But now it's all the rooms," David recalls.
The uniqueness of Moresby Hall lies in its Grade 1 listing. "There are not many places you can actually stay in that are Grade 1 listed. I think there's only three in Cumbria. But even then I think we're the only one that you can stay in," says David.
Maintaining a historic building like Moresby Hall is no easy task. It requires a deep understanding of the building's structure and the ability to preserve its historic charm while ensuring it meets modern standards. Luckily, David brought some essential skills to the table.
"Yeah, I've got a lot of experience in building and things like that," says David. This background in construction proved invaluable in keeping Moresby Hall in top shape.
David's experience underscores the importance of understanding the challenges that come with running a unique property like Moresby Hall. "It's a challenge with regards to maintenance and that sort of thing. But we're on top of it," he explains.
Navigating the Pandemic and Other Challenges
In the hospitality industry, managing a hotel presents a unique set of challenges as it combines both product and service elements. As David shares, "Pre-pandemic, we used to do dining as well, but we don't do that at the moment, because it, well, it's too complicated at the moment. The prices aren't stable enough." The fluctuating cost of food and the complexities of staffing add additional layers of difficulty.
Staffing, in particular, can be a significant challenge for many hotels. However, Moresby Hall has managed to maintain a small but dedicated team. "A lot of people want to work for us. But we don't have many staff. We've only about five, which is enough really," David explains. This small team has been with Moresby Hall for quite some time, demonstrating the loyalty and commitment of the staff. "Generally they're long standing. I think most of them have been with us for 10 or more years."
Like many other businesses, Moresby Hall faced challenges during the COVID-19 pandemic. However, David and his wife managed to navigate through these tough times. "It was difficult, but we didn't have much in the way of overheads. We didn't have a mortgage to pay and things like that. We basically sat on the lawn and drank the bar dry! So that's what we did for a few months," David shares.
Even in the face of the adversity brought on by the Covid-19 pandemic, David and his wife were able to retain their staff, thanks to the furlough scheme. "Without the furlough scheme, we would have faced the difficult decision of either paying our staff out of pocket or laying them off. Thankfully, the scheme allowed us to keep our team employed while keeping our overheads manageable. It was a lifeline that allowed us to stay afloat during those tough times," recounts David.
This combination of product and service, coupled with the challenges of food costs and staffing, makes running a hotel like Moresby Hall a unique venture. Despite these challenges, David and his wife have successfully navigated their way, creating a memorable experience for all who visit Moresby Hall.
Journey with Preno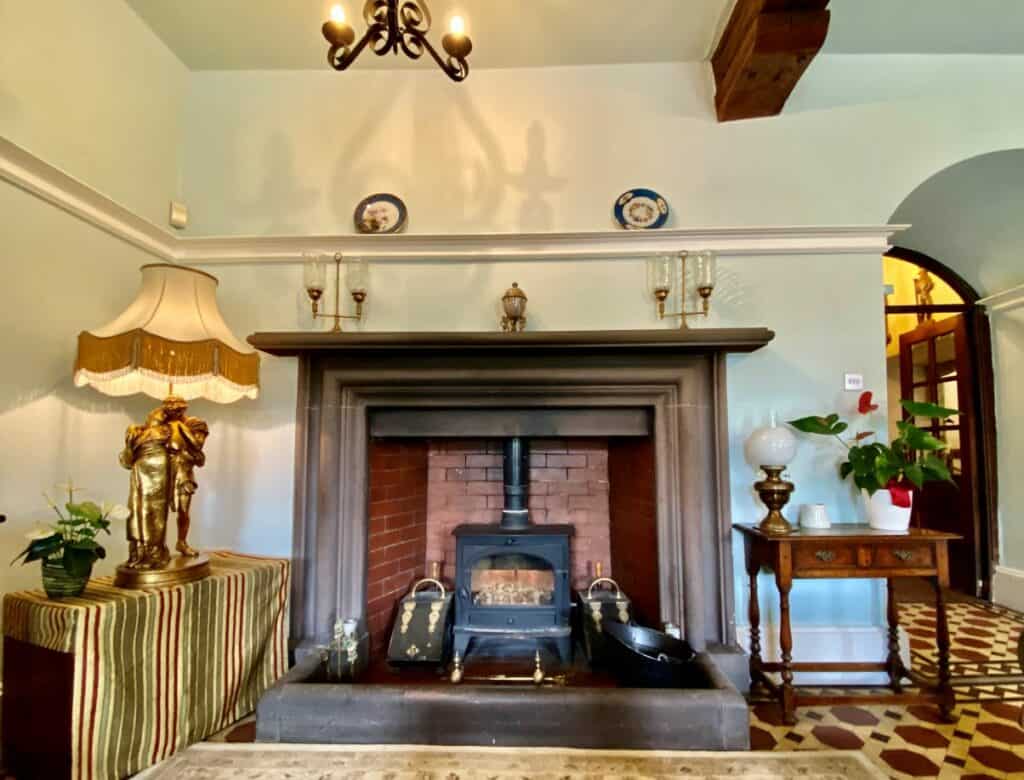 "The new operators coming in are taking up Preno, because it does everything that we need because it links to the point of sale and Xero… You have got to have communication between your PMS and your accounts. Otherwise, you'll be continually updating that work manually" – David Saxon, Owner
David's relationship with Preno began in April 2018, and his passion for software and systems made him a valuable contributor to the development of the platform. "I'm quite passionate about software and systems, because I used to develop systems myself," he shares.
When asked about his experience with Preno, David highlights the convenience of having everything in one place. "Preno's good. It's handy having everything in one place now with the channel management and booking engine," he says. He also appreciates the auto payments feature and the flexibility of the calendar/grid system, which allows him to easily manage bookings by drag and drop.
To other accommodation operators considering Preno, David describes the platform as very user-friendly and praises the strong Xero integration. "It's very user-friendly. It's great you have a support team here in the UK now. The Xero integration is very strong," he explains.
For new hoteliers looking to use Preno for their property, David has a few suggestions. First, he recommends taking advantage of the clear help documents and video tutorials provided by Preno. He also emphasises the importance of communication and praises Preno's mobile-friendly nature. "One of the other handy things is that Preno is mobile-friendly. So a lot of the time, we're taking bookings and we're in the middle of nowhere, not near the property," he shares.
Lastly, he stresses the significance of having a Property Management System (PMS) that communicates effectively with your accounts to avoid manual updating. "The new operators coming in are taking up Preno, because it does everything that we need because it links to the point of sale and Xero. Xero really controls the whole back end of the business. You have got to have communication between your PMS and your accounts. Otherwise, you'll be continually updating that work manually," he concludes.
Future Plans
As David prepares to sell Moresby Hall and move into retirement, he leaves behind a legacy of transformative change, from a grand house to a unique bed and breakfast that offers guests an unforgettable experience. His journey serves as an inspiring case study for all hoteliers and aspiring operators, demonstrating what can be achieved with passion, experience, and the right tools at hand.
Set up your accommodation business with Preno
Join Preno