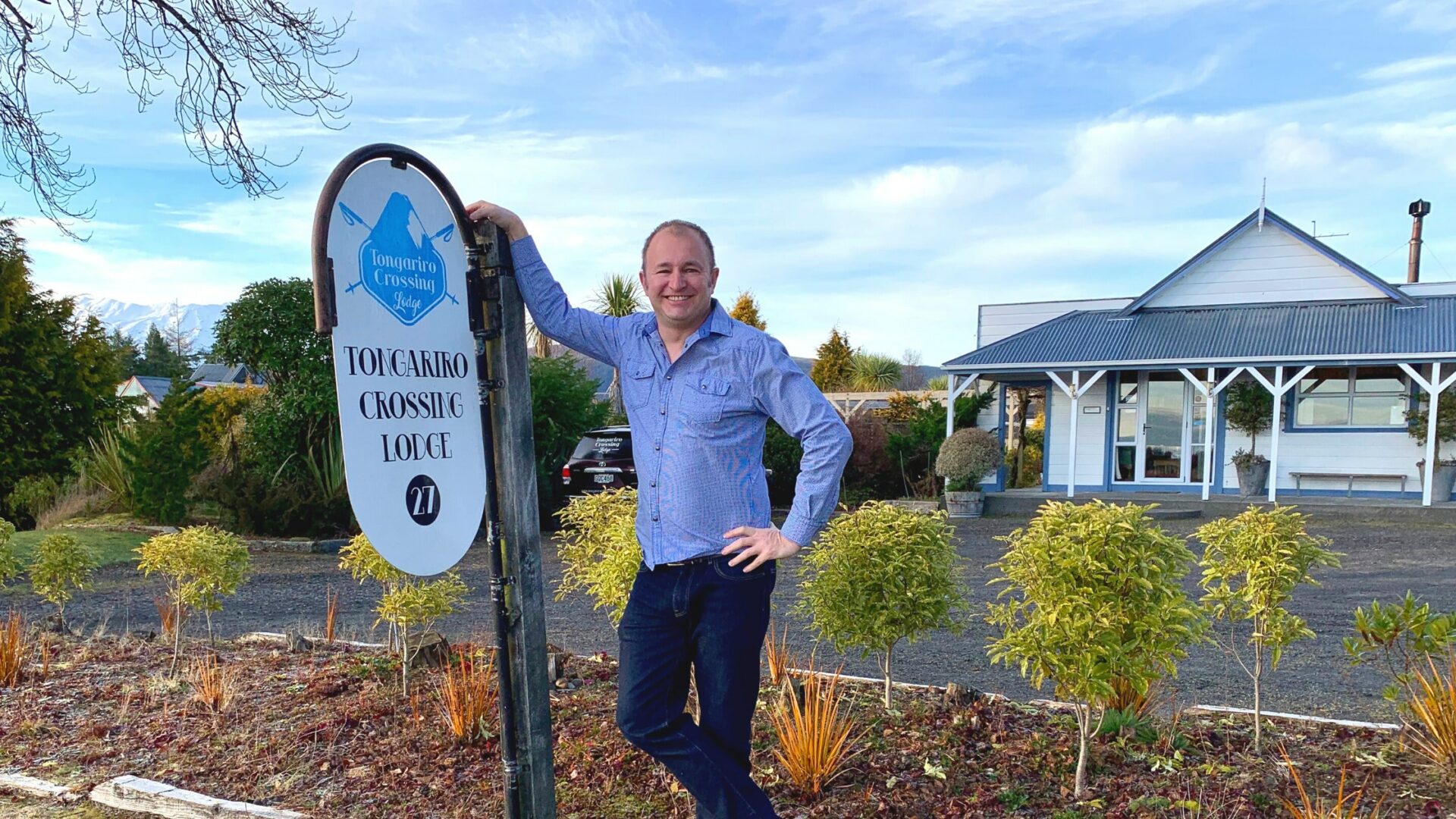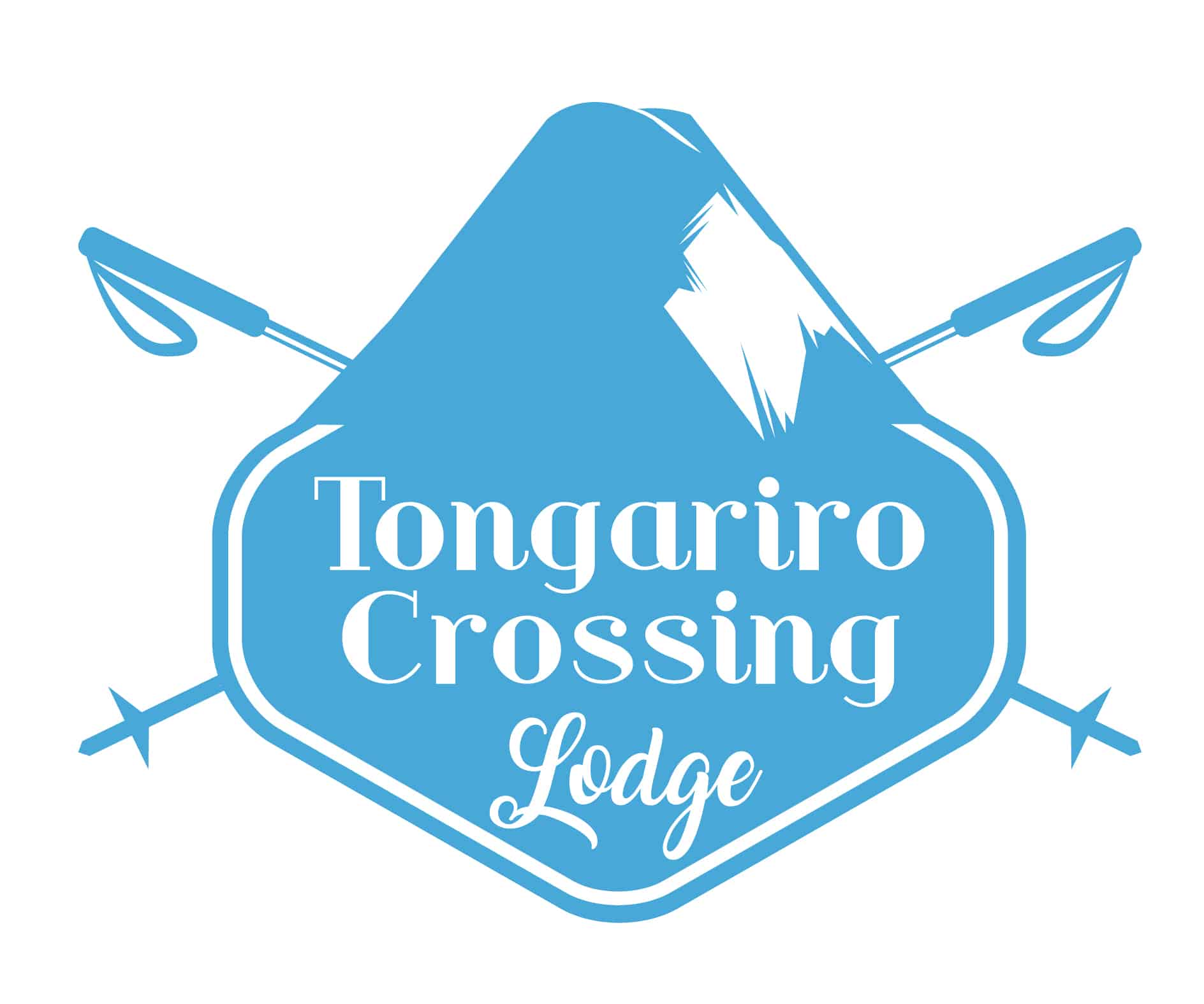 How Tongariro Crossing Lodge increased their occupancy rates from 35% to 75% with Preno
"We grew our occupancy rates to 75% and avoided $600 worth of fraudulent bookings thanks to Preno" – Louis van Wyk
We interviewed our customers, Marina and Louis van Wyk, owners of Tongariro Crossing Lodge, about how Preno helped them turn their love of Tongariro National Park into a thriving business. 
From a social ski lodge, to a boutique accommodation: a home-away-from-home
On the outskirts of Tongariro National Park, nestled at the foothills of Ruapehu's snow-capped mountain range, you'll find a warm and homely boutique-style lodge, surrounded by lovingly tended, tranquil gardens. 
Tongariro Crossing Lodge started as a ski lodge back in the 1960s, with shared dorms and bathrooms. Over time, the property has been upgraded, and today boasts several spacious and comfortable private rooms, all with their distinctive historical character still intact. Combine that with its famous homemade bread, and Tongariro Crossing Lodge is, without a doubt, a home-away-from-home. 
Smart technology enables learning while on the job
At the end of 2016, Marina and Louis van Wyk took over the property. They haven't always worked in the accommodation industry – Tongariro Crossing Lodge is their first venture as hoteliers – which means they've had to learn the ropes quickly. Luckily they've had a helping hand. 
"Considering we didn't have hotel management experience beforehand, Preno has been, from the very beginning, very simple and easy to use," explains Louis.
How Tongariro Crossing Lodge Doubled their occupancy rate with powerful hotel software
"Preno helped Tongariro Crossing Lodge increase occupancy rates from 35% to 75%"
When we asked Louis what metric improved for their business with Preno. He shared with us how "Preno helped Tongariro Crossing Lodge increase occupancy rates from 35% to 75%". This is a massive achievement, and when we asked how they achieved this the answer was interesting… 
Rather than being one silver bullet or one single feature of Preno that made the difference to hotel processes, there were an abundance of little improvements, which all added up. A surge in bookings here, and improved business efficiency there – every little improvement added up to more than doubling Tongariro Crossing Lodge's occupancy rate! 
We wanted to include our two favourite improvements because they improved both the profitability of Tongariro Crossing Lodge's business AND lowered their stress levels:
1. Stopping fraudulent bookings.
This season Preno stopped $600 worth of fake bookings taking up inventory. Preno validates all credit cards as soon as they come in. Because of this, Marina and Louis can quickly contact guests who have made a mistake on their credit card number OR remove any fake bookings from taking up inventory. Fake bookings are particularly important to remove during peak season because that room could be sold to someone else. 
Preno helped Tongariro Crossing Lodge bridge this gap, so that available rooms could be optimised; subsequently resulting in higher (more than double) occupancy rates.
"In the past we had a lot of risk. With fake bookings and no shows because credit cards were invalid. Preno's credit card security and automation has given us the confidence that if a booking comes through and doesn't have a valid credit card, we can proactively reach out to these people. If we lose a booking on a busy night or a peak period like school holidays, it used to cost us $100's of dollars. With Preno, we've avoided at least $600 worth of fake bookings."
– Louis van Wyk, Lodge Owner
2. Mobile accessibility for the win.
10% of Marina and Louis' guest bookings come in via phone or email. Preno automates this process, because with remote access, they can now run their lodge via any device – including their mobile phone. When a phone call comes in and they're not in the office they can still check availability, confirm the booking, and take a credit card as security – all from their mobile phone. Before using Preno, Marina and Louis would have had to wait to call the guest back when they're in the office, and that guest might have found another place to stay. 
With Preno's mobile access, Tongariro Crossing Lodge has been able to bridge a gap of lost bookings – adding to the massive boost in occupancy rates from 35% to 75%. 
"If I'm away from my desk, Preno's mobile functionality is key. Being able to take a booking over the phone and input it into my phone has been a game changer. If I had to tell someone I'd call them back to confirm a booking they probably wouldn't confirm their booking with us."
– Louis van Wyk, Lodge Owner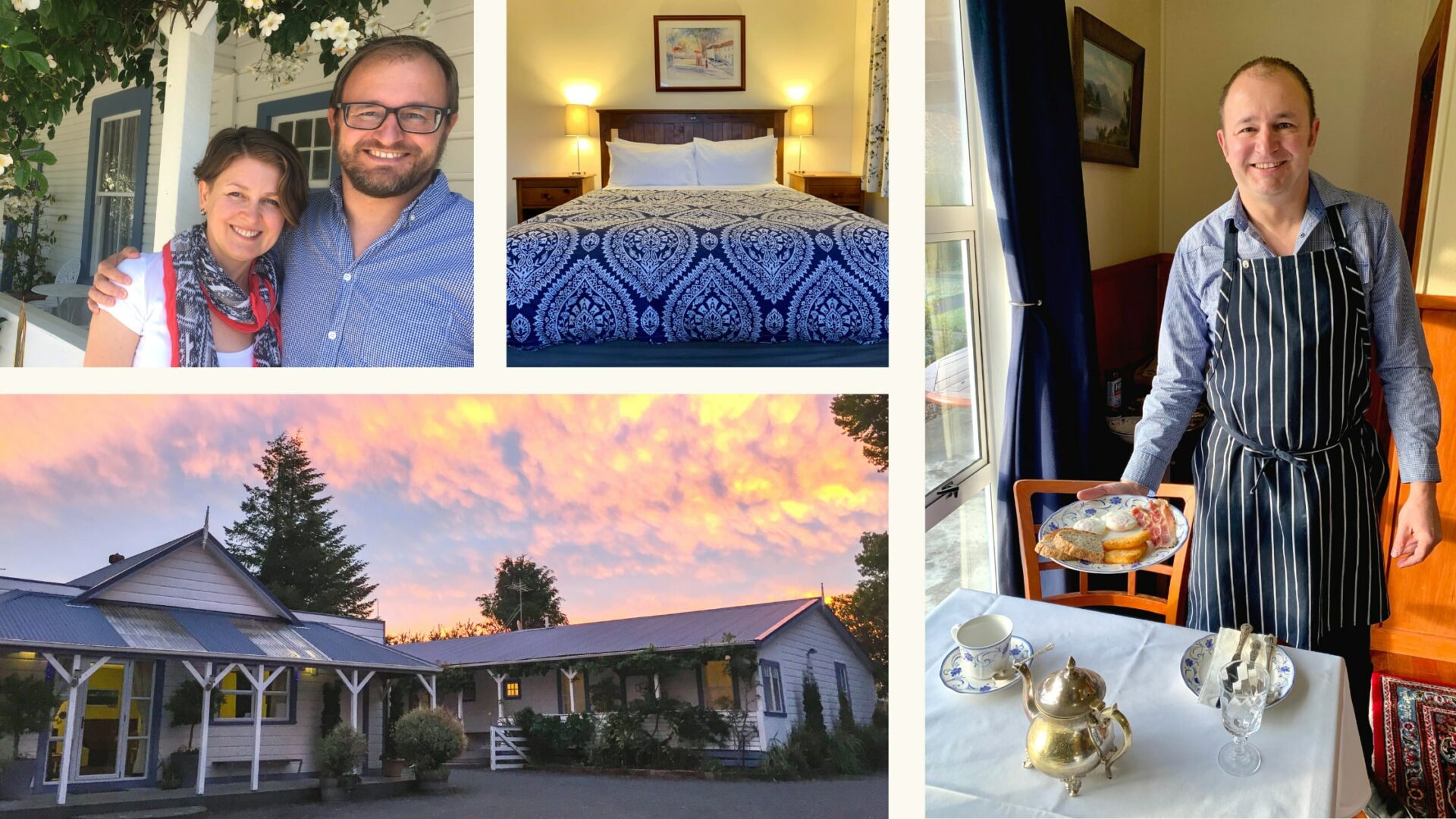 An improved guest experience with Preno
A seamless integration with Stripe payment gateway, effortless bookings management & repeat guests
Over the years, Marina and Louis have helped many travellers get the most out of their time in the National Park. 
"We enjoy getting to know our guests. Whether travellers are visiting the region to go snowboarding, hike the Tongariro Crossing, or just see the snow, we want to make sure that they have everything they need to enjoy their experience – even if the weather turns to custard!" says Marina.
Their focus has always been on providing their guests with the best possible service – that includes working with a system that enables them to create a seamless customer experience. 
Preno allows Marina and Louis to focus on the important parts of their hotel business while ensuring everyday tasks like bookings and payments don't fall by the wayside. 
"Overall, Preno is a very good system to use, and for someone who has never run a property like this before, being able to manage our bookings and have them integrated with our other systems has been a dream!" Louis adds.
Seamless integration with Stripe
Getting paid is as easy as the click of a button – Preno's seamless integration with payment gateway Stripe offers a more secure way for their guests to pay online through OTAs, and instant verification of credit card numbers has significantly reduced errors from entering payment information manually.
"It's allowed us to accept prepaid bookings as well as validate big bookings during peak season. If a guest's payment details aren't valid, we can go back to them immediately and ask them to update their card – or cancel the booking. For guests, we can charge their credit card through Preno instead of them having to manually swipe their card – it's a better experience for them," Marina explains.
"Preno has significantly improved our process with taking direct bookings"
"With Preno, it is much easier to take direct bookings, as we don't lose credit card details like before. If someone has a booking over the phone OR email we couldn't take the credit card details, which could result in the guest not coming to visit because there wasn't any security. But now, 10% of our bookings are direct, and with Preno we can safely and securely collect guest credit card details." says Louis. 
Effortless bookings management
Through Preno's channel manager, the owners and staff of Tongariro Crossing Lodge are able to set rates and minimum night stays, and its drag-and-drop feature allows them to easily rearrange booking dates or rooms – and get new bookings confirmed quickly.  
Tongariro Crossing Lodge further optimised Preno by integrating Xero and SiteMinder, which means they're seamlessly connected to automated accounting tools and real-time syncing with OTAs.
Welcoming back return guests
Preno also allows the team at Tongariro Crossing Lodge to build guest profiles and match previous rates for return guests. Saved contact and payment details make it even easier for those guests to book and pay.  
Becoming world-class hoteliers with Preno
As avid travellers, Marina and Louis have spent many family trips exploring the magnificent surroundings they now call home. They also understand that after a long day up the mountain, unwinding with a warm cup of tea is exactly what you need. It's this combination of home comforts and personal service that sees guests returning to Tongariro Crossing Lodge year after year – but Marina and Louis believe that may not have been the case if they'd not invested in Preno.
"When we started using the tool, there was already a lot in there that was good for us, and that has only continued to improve every year as Preno adds even more functionality – like recently, the new reporting for ADP.
We've also not had to raise many support issues, but having the option to chat through the in-app-chat is great – someone has always got back to us quickly – and it's that personal support that gives us even more confidence in the system," Louis finishes.
For Tongariro Crossing Lodge, the guest experience is everything. That's why investing in Preno made perfect sense. Preno's powerful, intuitive software design automated management processes, so that the owners could focus on ensuring guests enjoy their experience.
Ready to take control of your accommodation business with a powerful hotel management system?
Set up your accommodation business with Preno
Join Preno