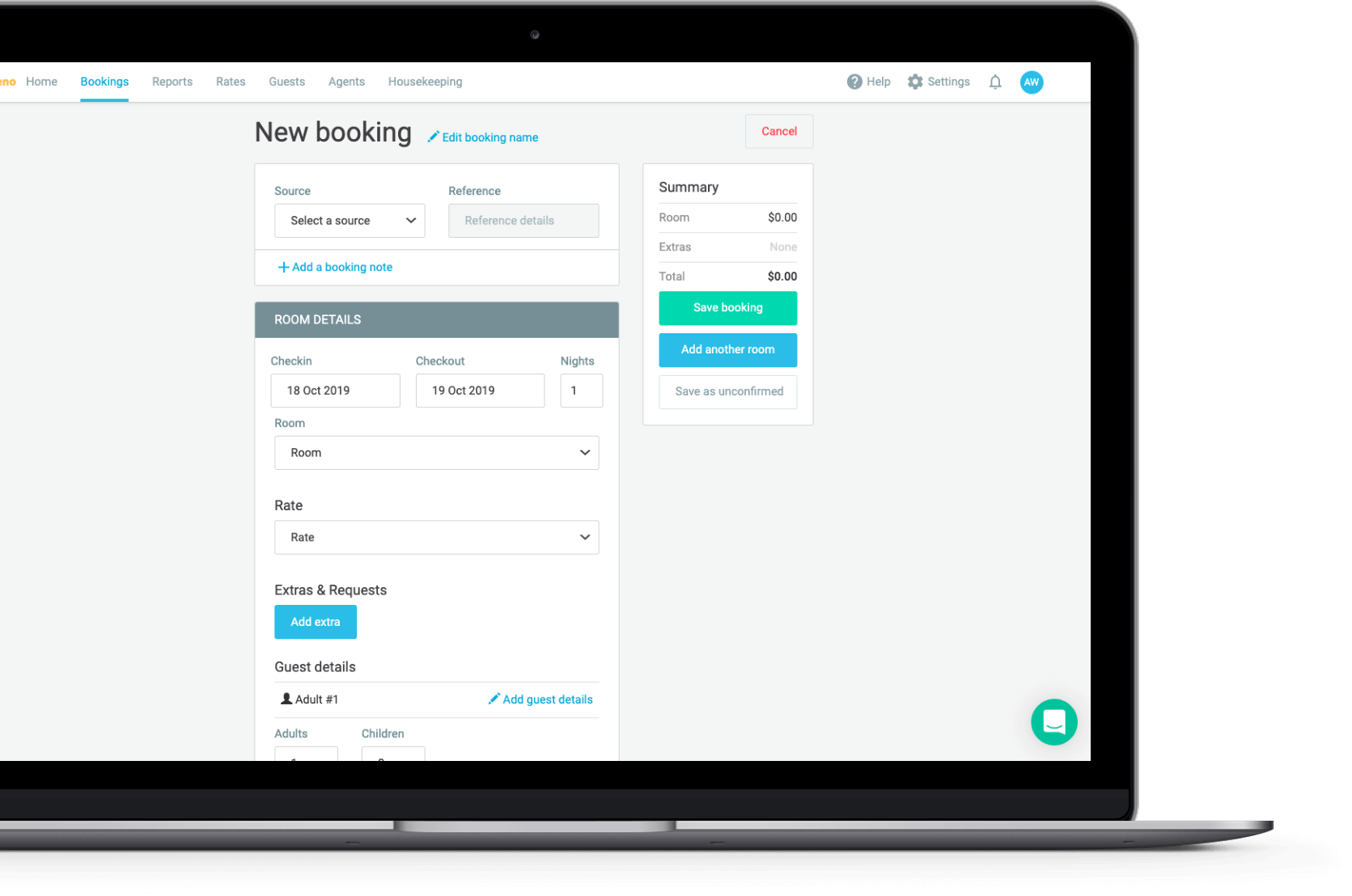 With Preno, you not only reap the benefits of a streamlined booking management system, but gain access to an effortless suite of tools.
Spend your days looking at a sleek, simple, colour-coded grid, with the ability to view past, current & future bookings. 

Conveniently move bookings & organise room types with Preno's drag & drop feature. 

With various filters built into your

hotel reservation system software

, you can view specific bookings by groups, status, payment type & more. 

Build detailed guest profiles to personalise their stay next time they visit.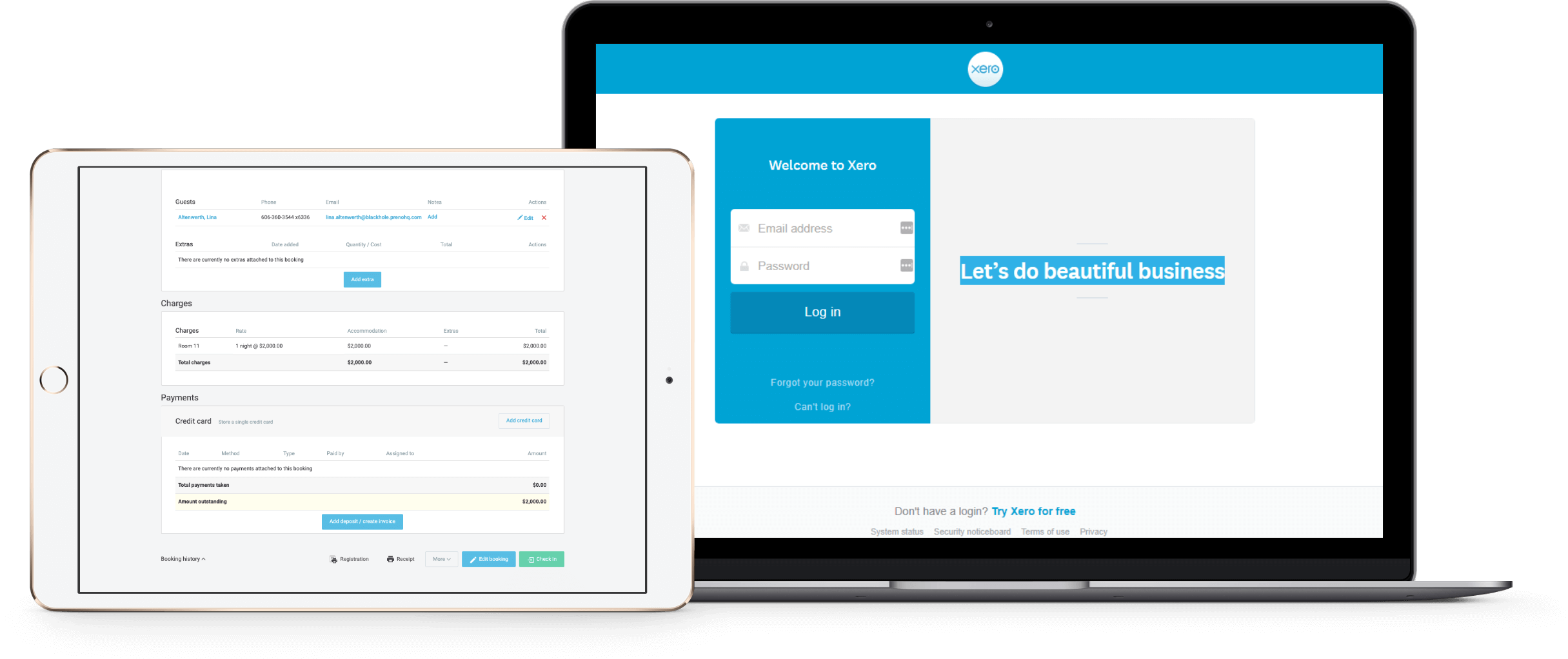 World-class integration of Preno's booking management software with Xero accounting software.
A proven, seamless connection – together, Preno & Xero simplifies & automates payments & invoicing. 

Save time while Xero & Preno seamlessly maps deposits within your

booking management system.

 

Rest easy, while Preno automatically imports existing data from Xero, so can simply create & email agent invoices.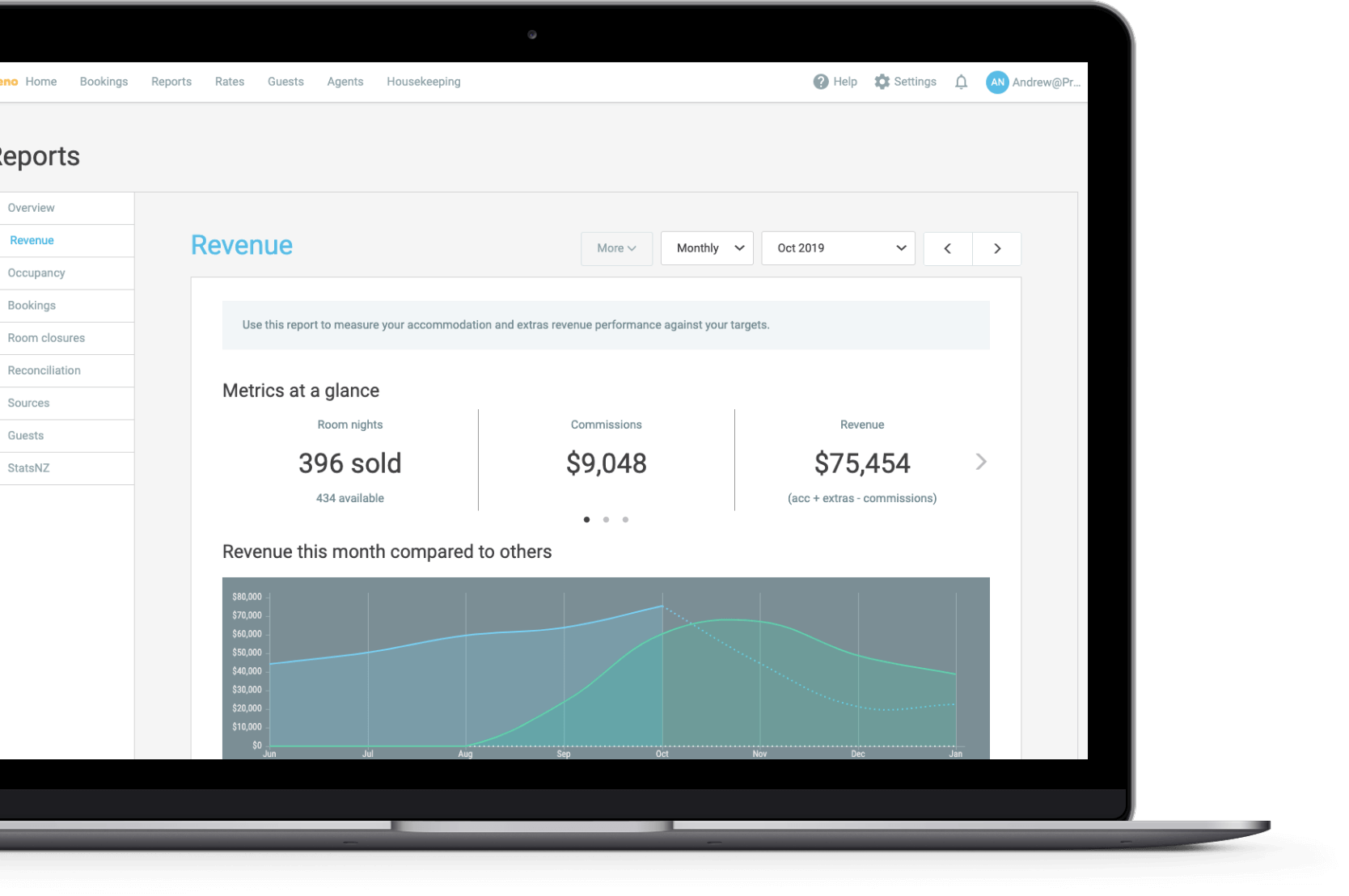 Insightful reporting within your booking management software
Unlimited access to insightful, real-time performance reports – automatically generated within your booking management software.
Frequently assess how your property is performing by viewing Preno's automatic reports.

Make comparisons, set targets & track past performance to make improvements. 

Save time with simple, downloadable reporting metrics & graphs.

Make focused & informed property decisions, with smart hotel reservation system software tools.
Booking management software with a Channel Manager & Booking Engine bundle (& integrations)
With its very own Channel Manager (and integration with others), Preno's booking management software connects your hotel to online travel agents.
Preno offers its very own Channel Manager & Booking Engine – add this on to your booking management software.

Preno also integrates with the other smart Channel Managers STAAH & SiteMinder. 

Distribute hotel rooms across a number of online travel agent platforms, with Preno's seamless channel manager connections. 

Increase efficiency across distribution channels with continuous real-time room availability updates.

Reduce admin & eliminate double bookings as your

booking management software

connects seamlessly with OTA's.

Remain up-to-date as Preno draws guest & booking data directly from OTA's.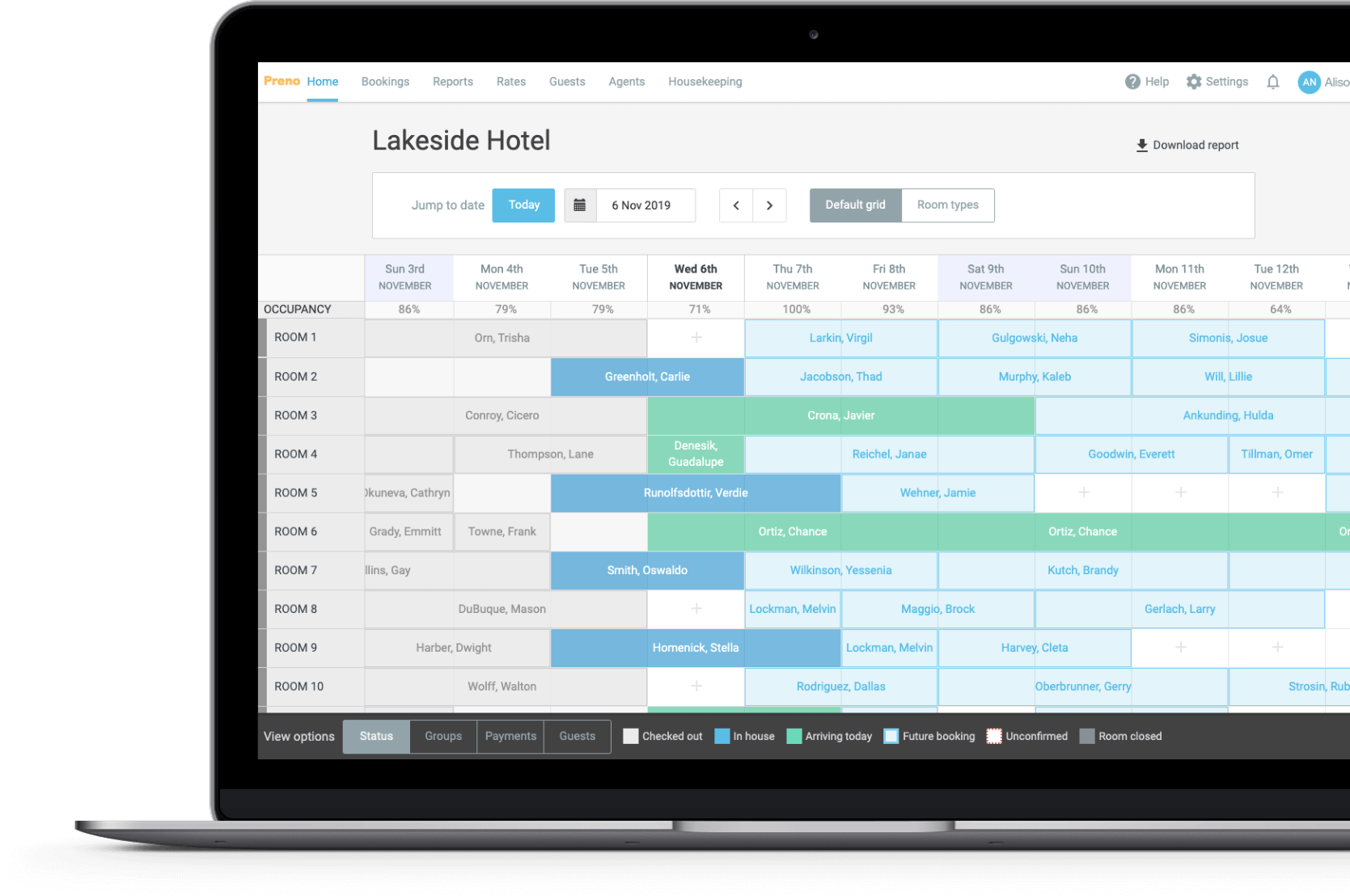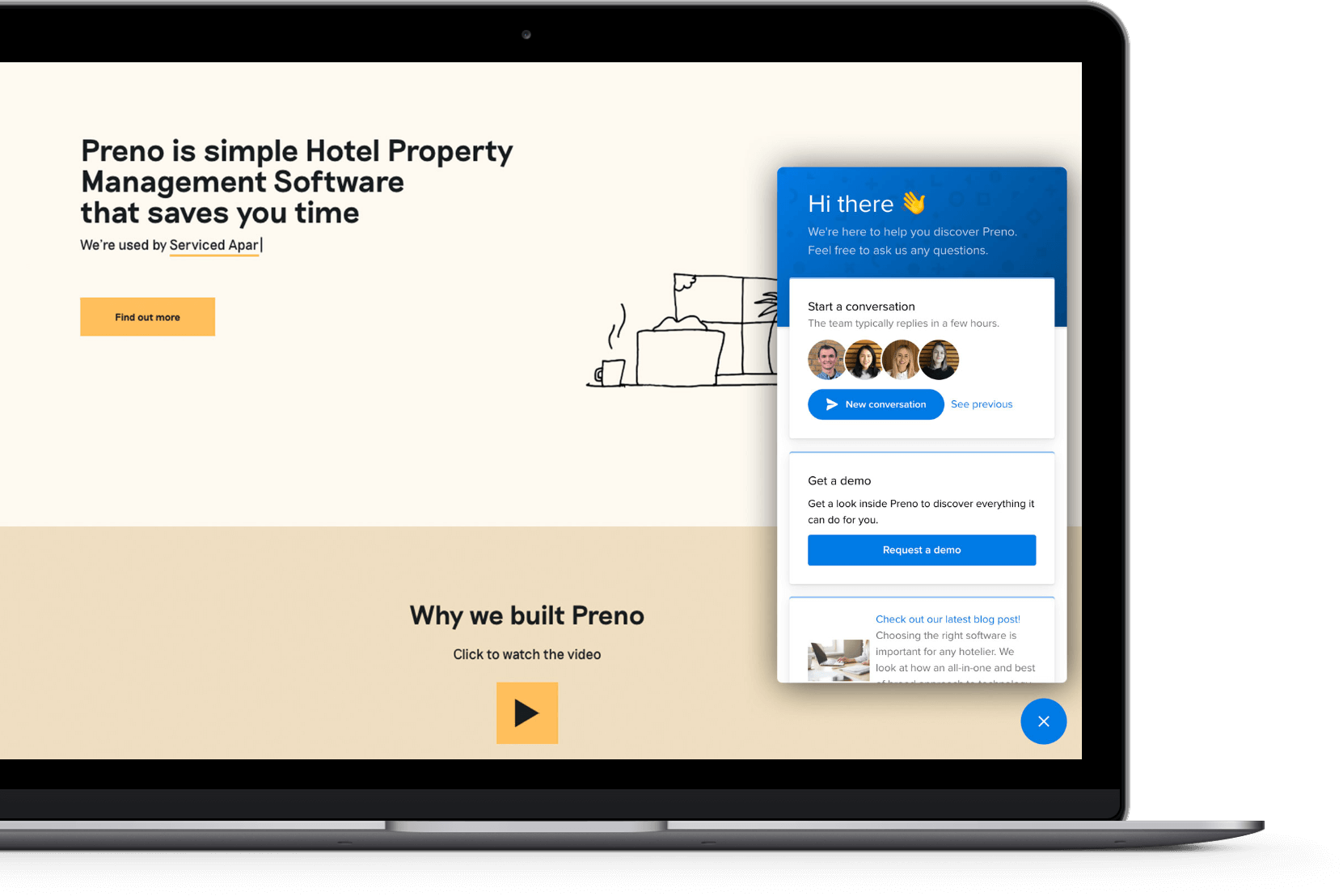 24/7, personal customer support
Built for hoteliers, by hoteliers, we know how busy the industry is, which is why we offer 24/7 customer support.
To assist you with your

booking management system

, our team provide responsive, personalised support on a 24/7 basis. 

Unlimited access to ask questions or raise concerns in Preno's in-app chat.

To ensure you're comfortable with your new booking management system, we provide live training & personalised software demo's.