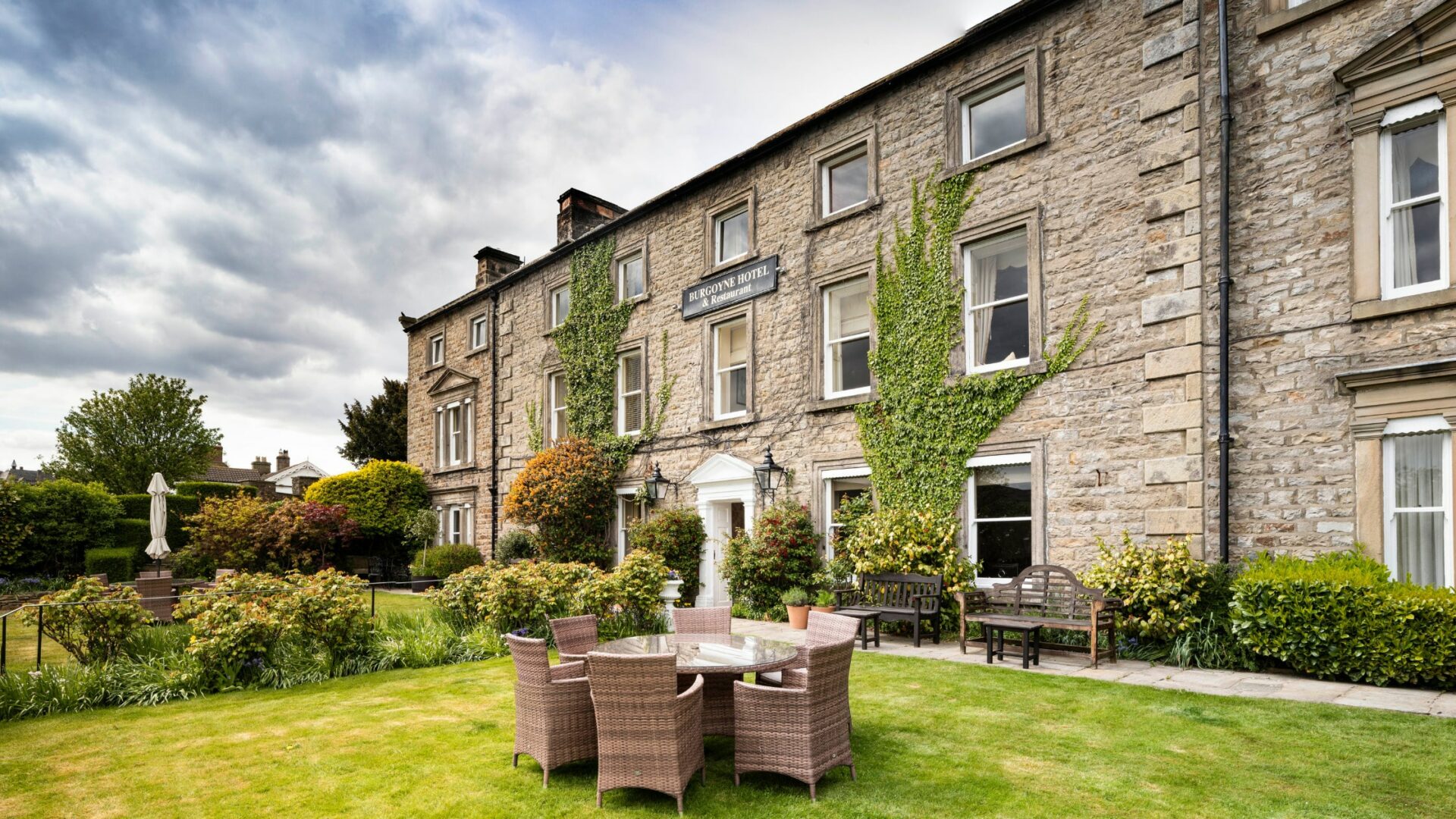 Meet The Burgoyne: a historical property embracing innovative systems & saving up to 60 hours per month with Preno
Find out how The Burgoyne is using Preno to benchmark their processes, and save valuable time on administrative tasks.
Originally built back in 1783, The Burgoyne has history at its heart. But in many ways, it's anything but old-school. 
Set in the picturesque Yorkshire Dales, The Burgoyne has been welcoming guests through the doors of its beautiful country house for over 40 years. When new ownership took the reins in 2018, the boutique 11-room property underwent an extensive refurbishment. Everything from the restaurant to the booking and management system was transformed – merging The Burgoyne's old-world style with new-world sensibilities.    
The Burgoyne is an authentic Yorkshire Dales experience, centred around a beautifully refurbished late-Georgian building.
The Burgoyne is surrounded by medieval castles and abbeys, and some of Yorkshire's most spectacular cycling and walking trails. It's an ideal place to relax, unwind, and take in the beauty of the historic countryside. 
"A lot of the property's original features, like the archways and traditional fireplaces, are still in place. Those traditional touches make us unique." 
"Preno always says it's about the guest experience, and we try to push that ethos as well. Being a smaller country-house-style property, we can really get to know our guests, and bring a level of warmth and friendliness. This personal touch means people love coming back to visit us again, year after year." 
– Rachael Owen, Marketing Manager
Country house accommodation where old meets new
In 2018, The Burgoyne's new owner, Ian Hewitt, set about breathing new life into the property. The existing restaurant was refurbished, and a bar was added – named '1783', after the year the house was built. The restaurant is now a modern fine dining experience, and the property even has their own kitchen garden (as well as a regular garden), where they source fresh produce. 
The Burgoyne also offers electric vehicle charging stations – and it's one of the few accommodation providers in the Yorkshire Dales to do so. Touches like these show that, while this country house is filled with history, it has both eyes set firmly on the future. 
"With our new ownership came a new refurb, new bar and restaurant, and new systems. That's when we joined Preno."
– Rachael Owen, Marketing Manager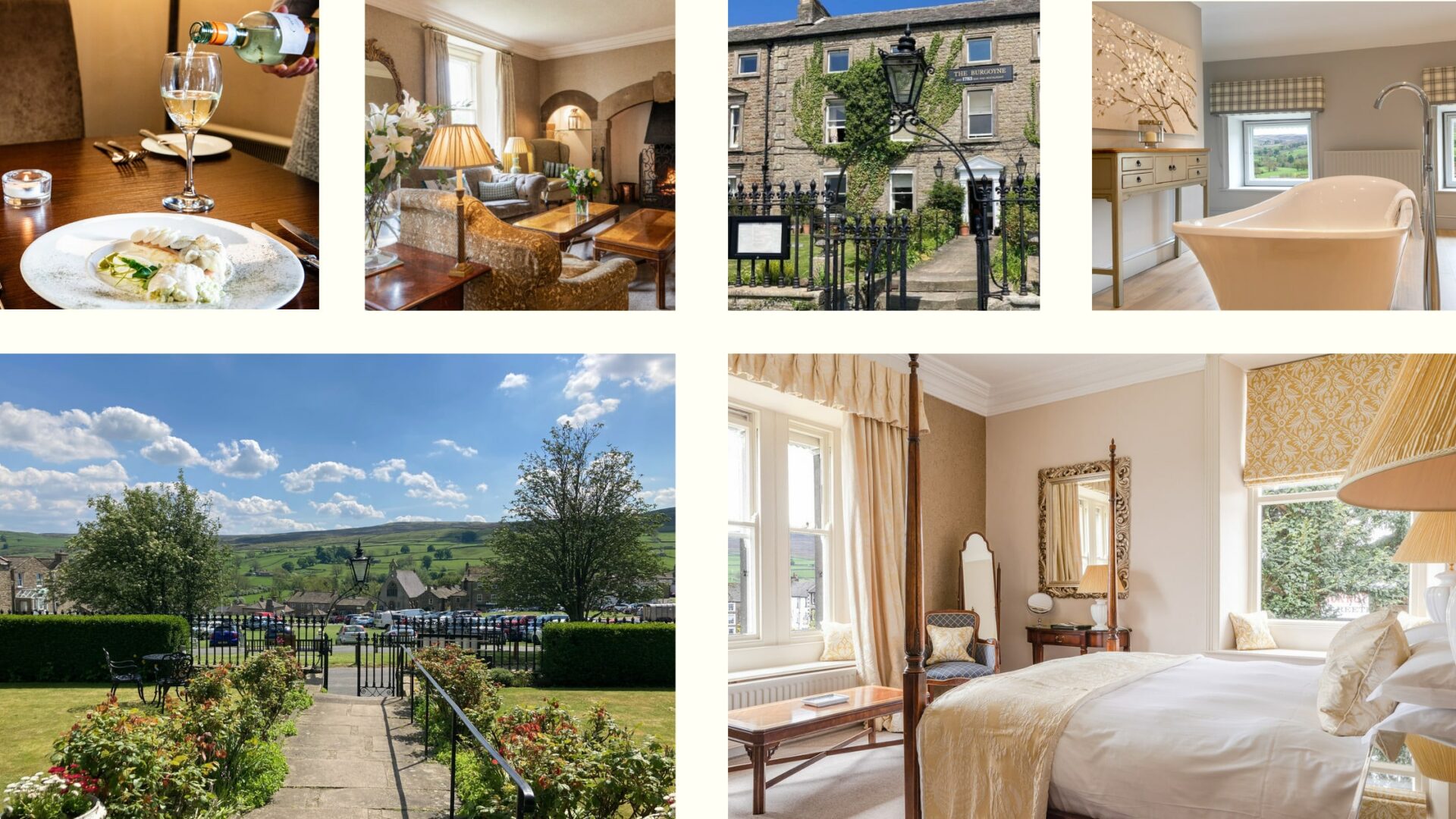 Incorporating modern technology into a historical property: how Preno is helping The Burgoyne transform processes
The Burgoyne replaced their manual and time-consuming processes with Preno. The team soon found Preno to be a smooth and seamless solution – with the automatic credit card feature alone saving as much as 60 hours of time usually spent on admin, every month.
Before Preno, The Burgoyne's processes took up valuable time and man-power. Confirmation emails had to be typed out separately each time, and room rates had to be adapted individually. Credit card details had to be stored in third party sites like Booking.com and Expedia. Employees had to login, search for reservations and retrieve details, which took about 5-10 minutes per booking – or as much as an hour per day.
Preno's email templates allow for both automation and personalisation
Since implementing Preno, the business is saving valuable time across the board. The team has created a number of ready-to-go email templates, which they can tailor to each guest to provide the personal touch that their guests love. This saves staff another 5 minutes per booking, quickly adding up to an extra hour of admin each day.  
The new system makes it simple to store multiple credit cards safely and securely
Multiple credit card details are securely stored in guest profiles on Preno's system. They're then transferred and verified automatically, where Preno then alerts employees to any failures. This saves employees logging into OTAs and typing out details by hand. It also saves guests having to input their details manually; and should they come back for a return visit, their details are already handy on file. 
"Preno is fantastic. It's easy to manage, integrates so well with our other systems, has outstanding customer support, and enhances the guest experience."
Preno has also provided The Burgoyne with seamless accessibility to integrate with other smart software solutions – including SiteMinder (channel manager), Xero (accounting software), and Lightspeed Kounta POS (restaurant point of sale system). Now, the team is able to optimise all systems in synergy, to manage bookings, guest accounts, and bill-to-room capabilities for the guests that dine at the property. With Preno in the mix, every element of the hotel business – from bookings, to housekeeping, to invoicing, and more – is powerfully connected.
"The transfer of food and drink from Kounta to Preno is fantastic, as it increases accuracy and saves time when printing guest bills ready for check out. With the click of a button, information is instantly transferred, which is perfect for a hotel that also operates a restaurant and bar."
"Before Preno, we used to be really old-school. Now we have an incredibly effective system, which saves us so much time. Preno has always been user-friendly, but it's getting more and more so all the time. All the enhancements have been massive time-savers, which gives us more time to spend on the customer experience and overall accuracy. Now, nothing slips through the cracks, which brings great financial benefits too." 
– Rachael Owen, Marketing Manager
For innovative property management software designed to change your business for the better, try Preno for free today.
Set up your accommodation business with Preno
Join Preno