Historical Pen-y-bryn still standing strong post-COVID-19
Oamaru is home to an historical landmark property, Pen-y-bryn, a private residence turned boutique accommodation, built in 1889.
It's fair to say the property would have seen a few changes over those years, but for owners James Glucksman and James Boussy (aka, the Jameses), a global pandemic was certainly a first.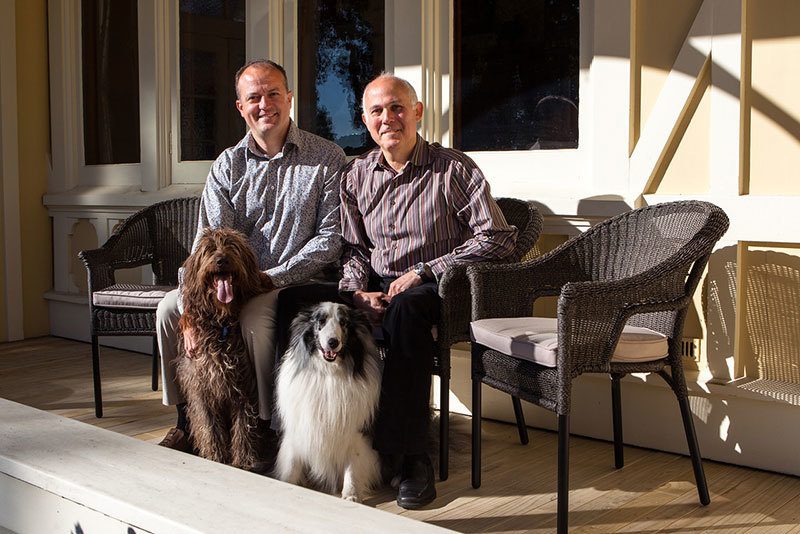 Like the majority of New Zealand accommodation providers, all Pen-y-bryn's bookings disappeared from March through to August 2020. The Jameses usually plan an overseas trip around this time of year, but with no option but to stay put, they set about using the lockdown as an opportunity to undertake some renovations around the property, experiment with new recipes for their menus and spend some quality time with their dogs.
They also used the time to look into the future. "Obviously, no one booked so I had to keep busy. I looked at trying out new approaches on how to improve our business to be prepared once the lockdown lifted – without going bankrupt. It was also important to see how I could make an accommodation experience more affordable for Kiwis." explains James.
One such experiment was to develop a promotion for Facebook, something that would encourage 'Kiwis' to explore places in their own country that they'd perhaps never had the chance to visit before, once restrictions were lifted. The results were positive.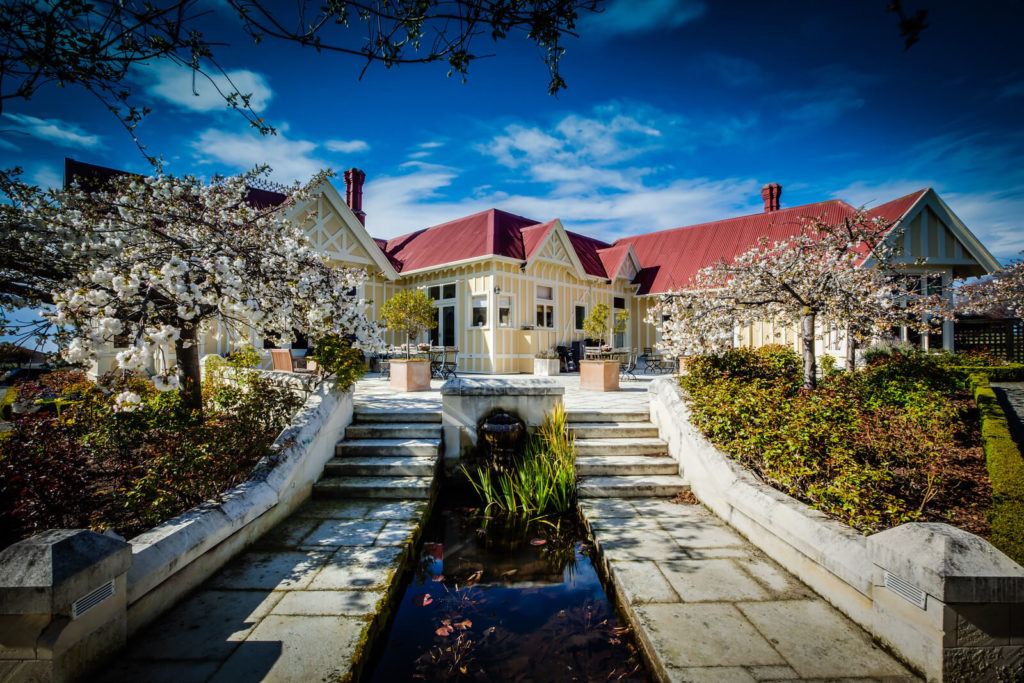 "With the absence of foreign visitors, our "name your own price" offer was brought to life for domestic guests. I was about to post this promotion on our Facebook page and I saw a friend with a property in the North Island had just done the same thing. I immediately contacted her to ask if she minded my doing the same thing. She said yes, go ahead and do it! This was nice, and I started to promote 'name your own price' amongst people who already followed us on Facebook, as well as on the numerous "support your backyard" pages that had proliferated during the lockdown. And in a noticeably short period, I think within a week, we had more than a dozen bookings. It was clearly a winner. Following that, we came up with two more promotions, full packages at a 20% discount for 1 night and 40% discount for 2 nights." 
Managing these changing rates and bookings was easy with the help of the property management system. Pen-y-bryn uses Preno, a choice they made because of its integration with channel manager, Siteminder, as well as Stripe and Xero. 
"Previously, Pen-y-bryn was using an old system and explored a few alternative PMS systems. We decided on Preno as it is intuitive and easy to use, they kept their promises and continue to make ongoing improvements. For me, they were the best fit for the business. We use a few integrations in Preno like Siteminder, Stripe as our payment gateway and Xero as our accounting software."
As domestic travellers started to return once the country moved to Level 2, the Jameses' priorities were to ensure staff were well-informed around social distancing practices, while continuing to maintain the property's already high cleaning and hygiene standards. Having a good PMS platform also meant they had good visibility over their bookings to ensure these social distancing practices could be followed for both guests and staff.
James explains that through this period of so much uncertainty, having the support of hospitality associations was also a huge help.
"We belong to several hospitality associations like Luxury Lodges of New Zealand, Green Journeys NZ, Boutique Hotels & Lodges and Tourism Industry Aotearoa. They went the extra mile for accommodation providers like us, by hosting weekly Zoom meetings to discuss issues like managing refunds and answering all types of random questions. We all learned from each other and through my extensive experience in the hospitality industry, I was able to guide and mentor a few colleagues. It was a positive experience to be so well supported from an industry and government perspective. I have found that through our lockdown conversations trust was built amongst tourism colleagues and that our opinions really mattered."
The Jameses are now excited to see more 'Kiwis' embracing the opportunity to explore their own backyard – even towns they otherwise may not have included on their itinerary list, like Oamaru! 
"One of the nice things about our part of New Zealand is that it's the kind of place where there is literally something for everyone," says James.
Oamaru is certainly one of New Zealand's true gems. Whether it's wildlife, natural scenery, culture, history, fishing or wine and gastronomy, Oamaru and the surrounding Waitaki District have it all. Find out more about this stunning, famed lodge, and book your own stay at Pen-y-bryn as the perfect base to explore all that Oamaru has to offer here: https://www.penybryn.co.nz/
Set up your accommodation business with Preno
Join Preno