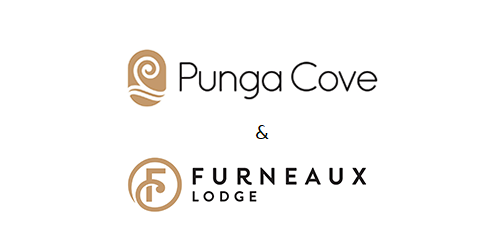 Discover Marlborough's amazing Punga Cove and Furneaux Lodge
Set among the magnificent Marlborough Sounds on the north-eastern corner of the South Island, Punga Cove and Furneaux Lodge are surrounded by some of New Zealand's finest nature. The lodges offer a range of accommodation options from stylish suites and chalets to affordable, basic rooms. There is also a grand assortment of activities and scenic views to enjoy. Both properties can provide delicious catering options and packed lunches for day trips.
As local tourism opens up around New Zealand, these lodges are eager to welcome kiwis who want to explore the lovely Marlborough region. The area offers rich options for tourism-relax with a glass of world-class Sauvignon Blanc or venture out on a sea-kayaking voyage. When planning a trip to Punga Cove, we highly recommend taking the water taxi service that departs from Picton. If you wish to drive to Punga Cove Resort, you'll enjoy a two-hour scenic route along a winding country road from Picton or Havelock. Whatever your travel style, Marlborough has something for you.
Both lodges are managed by the Marlborough Tour Company and happily share their knowledge of the local area. They will recommend the best tours and cruises to suit any traveler's needs.
However, when New Zealand went into lockdown, so did both properties. As humans, we know change is inevitable, but that doesn't make it easier. There's a saying that life is 10% of what happens to us and 90% how we respond. A reaction can tell you a lot about a person or a business. In the case of Marlborough Tour Company, their response in making the most of the lockdown said a lot about the values that underpin how they like to operate.
Marlborough Tour Company's Edward Drury told us a lot of their staff are from overseas and as the country entered lockdown, they didn't have anywhere to go. Fortunately, they could stay on-site, isolate together, and used the time to focus on a big welcome for their first post-lockdown visitors. Mr. Drury tells us: "The gardens have never looked so lush. We've done a lot of outdoor work and deep cleaning on the rooms to prepare for our re-opening. We didn't need to give extra attention to cleanliness because it is already part of our DNA – it's how we've always run our properties – but the safety and well-being of our guests is our top priority."
Mr. Drury says that moving from level 3 to level 2 was a huge relief. "It is encouraging for everyone in the tourism industry to see bookings begin again. It is difficult to predict how this will go and we know recovery will be slow. After all, social distancing rules still apply", he explains. Despite the necessary changes, Mr. Drury says that guest expectations remain the same.
"Even though the post-COVID tourism world requires less physical contact with our guests, we know they still want a stay that is experience-driven. At this moment, as always, it is key for staff and technology to work together seamlessly. To provide more experience-driven stays, automating interactions help keep our guests engaged and comfortable in meaningful ways."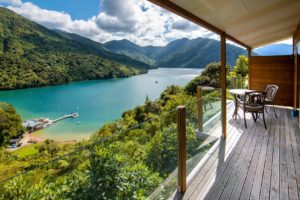 "At both Punga Cove and Furneaux lodge, we focus on delivering unique experiences for our guests and using smart tools to ensure we know our guests individually. Our staff makes us successful and they're always willing to go the extra mile," says Mr. Drury.
Kristie Cook, systems administrator at Marlborough Tour Company is also excited to see more bookings being made as restrictions lift. Recently Punga Cove and Furneaux lodge selected Preno, a property management software company to help streamline their business. Even with the uncertainty of these times, Marlborough Tour Company knew that investing in the right tools to support their business was the right decision, and the lockdown period was a good time to review their needs.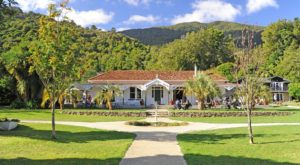 "Leveraging smart technology helps us save costs and automate functions to deliver memorable guest experiences," she says. In undertaking a review of the technologies they use to manage properties, Marlborough Tour Company wanted to be better prepared to manage direct domestic and trans-Tasman guests.
"We are also investing in our reservations system and websites so we are easy to find online. We want our web presence to be attractive and easy to navigate and ultimately have more online bookings," says Cook. Using common booking systems allow staff at the company to book any of the touring company's products from any of their businesses. We've found that Preno's property management software was just the right fit for us and it integrated seamlessly with our channel manager, Staah and payment gateway, Windcave.
Marlborough Tour Company told us that they are also considering the regional proposition. They believe Marlborough will appeal to family groups, particularly multi-generational families looking to enjoy wide-open spaces together. "We are being proactive and talking to people about a possible refresh. We encourage our business partners and community to talk to friends, neighbours and other contacts about the possibilities that can help us and their business grow."
A regional focus can include:
Supporting local businesses that are hardest hit and in need of the most assistance. This includes organisations like Sounds Air that support booking inter-regional flights between Wellington, Picton, Nelson. Taupo, Christchurch, and Christchurch.
Getting behind one-off events to ensure they can go ahead in the future, e.g. Saint Clair Half Marathon, Garden Marlborough, Feast Marlborough, etc.
Supporting local initiatives that add vibrancy to Blenheim and Picton townships.
Providing suggestions and guidance for groups who are supporting Marlborough regeneration and growth.
"We are excited to hit the ground running whenever and whatever that ground looks like. We are confident that Preno Software will be a game-changer for our businesses, our frontline staff, and our tourism partners. Staying with us will make for a memorable experience – come see for yourself!" – Kristie Cook – (Systems Administrator)
Explore the beautiful Malborough region for yourself, and enjoy the tranquil surrounds of water, lawn, and native bush, when you visit Punga Cove or Furneaux Lodge.
If you are a hotelier or accommodation provider looking for a new PMS, then give Preno a try – it is so easy to use!
Start saving time now by signing up to no obligations 14-day free-trial and streamline your operations, all in one place, from anywhere.
Set up your accommodation business with Preno
Join Preno