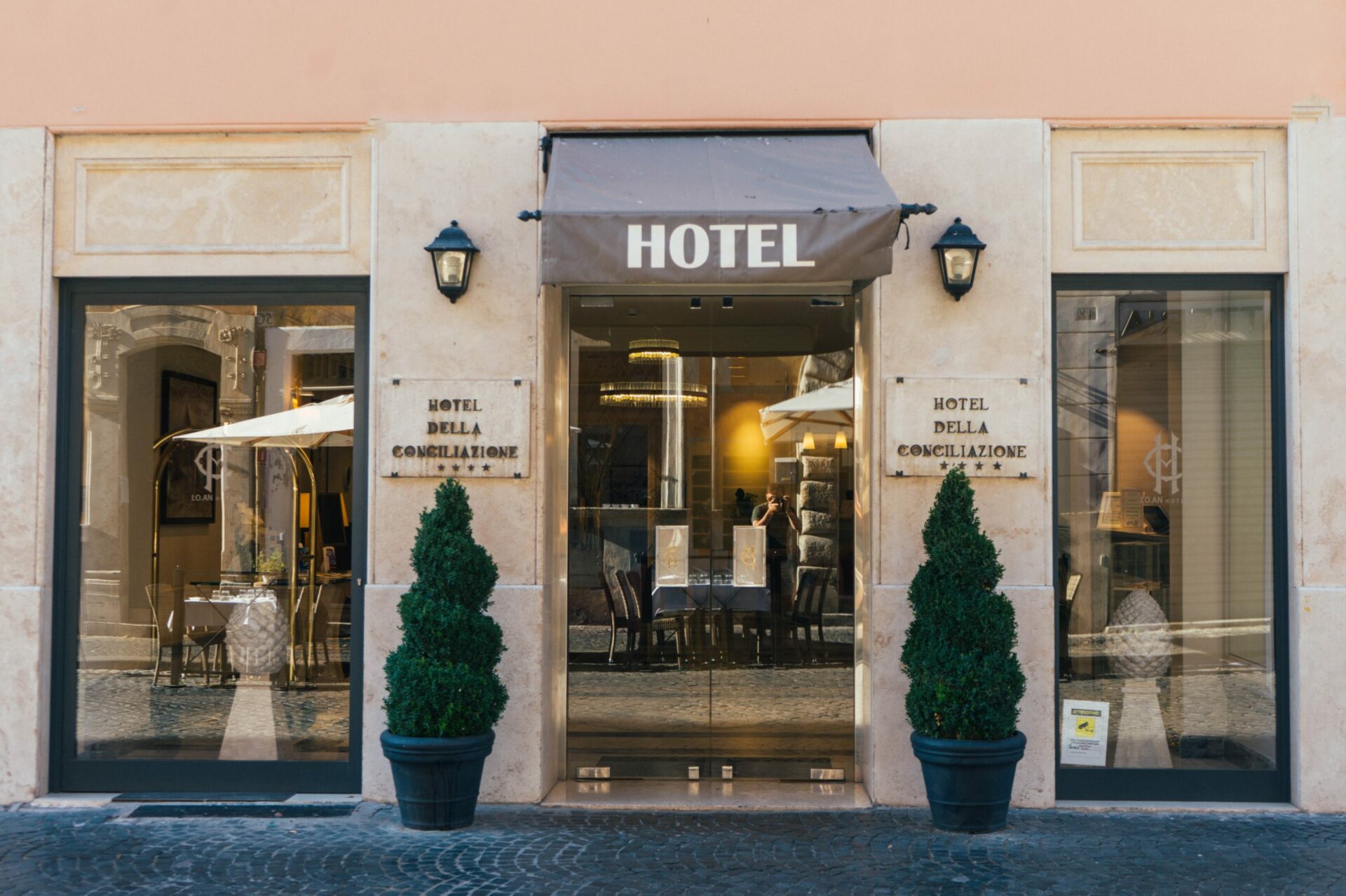 5 Ways to grow your accommodation's occupancy with smart tools
Operating an accommodation can be taxing work. You're not only checking in guests. You're curating a memorable stay for them, whether they're traveling for business or pleasure. To help you run your lodging establishment, you can turn to hotel booking systems to take care of upkeep, room service, payment notifications and all the other aspects of your daily operations. 
One of the most anticipated benefits of owning a hotel PMS is a rise in occupancy. Most accommodations enlist the help of reliable tools to achieve success in expediting customer service, streamlining processes, overseeing guests, and going digital when it comes to their front desk operations. The overall upgraded customer experience generates a higher demand for rooms, thanks to effective hotel management. 
According to Hotel Business Weekly, an increasing number of industry leaders are adopting avant-garde, guest-centric front desk software to optimize operations, productivity, profit, and service across all touchpoints, making it a trending evolution for this year and beyond. 
While feedback of hotels upon acquisition of accommodation software remains largely positive, some establishments still struggle to grow their occupancy with the tools they have purchased. We completely understand this. Every system has multiple functions to help you create the perfect stay for your guests, and we're here to help you with yours, so that you can make the most out of your platform. 
Read on to find out how to achieve occupancy growth with your guest house booking system: 
Use the room management feature of your front desk software
Easily enhance operational efficiency, boost customer satisfaction and loyalty and take full control of your enterprise by maximizing the room management solutions provided by your guest house booking system. 
Every accommodation software has features that enable users to organize rooms according to type, rate and function as well as check for joint rooms and amenities available for guests. Cleanliness, maintenance and other guest needs are also surely taken care of, thanks to functions that cater to housekeeping (more on that later), which guarantees speedy delivery of quality customer service. 
As for room availability, you can easily update each room status on your online booking system. You can also easily manage your bookings through your software's dashboard and administer room rates to drive profit. These functions allow you to skip stress caused by overbooking or confusion over vacancies while boosting sales and fostering the growth of your accommodation. 
Last but not the least, you can gain insight into how well your establishment is doing by obtaining room statistics and performance reports that can help you determine strong points you need to retain and weak points you need to improve on. Most hotel booking systems also offer useful data that identifies which rooms are raking revenue, which period provides high occupancy as well as which services positively resound with your guests. 
Often presented in easily comprehensible visuals by your online booking system, this information can help you understand your guests and accommodation better so that you can effectively increase your occupancy rates. 
Manage reservations using accommodation software
For a hotel operating in the modern hospitality landscape, online booking is likely their primary sales avenue. This is why every booking app possesses a reservation module dedicated to overseeing online bookings, which has become increasingly important as we continue adjusting to the new normal for the hotel industry due to the COVID-19 pandemic. 
This functionality covers multiple aspects of your business such as room bookings. Your hotel management software verifies room availability and status and informs customers which rooms are free across booking engines and channels. Because your system holds all inventory information and reservation dates, you can easily prevent duplicate bookings and enable your guests to make group reservations. 
Your hotel system is also capable of collecting and processing electronic payments and to some extent, it can also permit guests to sign up for activities and reserve amenities included within the platform. Up-selling can enhance guest satisfaction and maximize revenue, so make sure to use these platform features to your advantage. 
Once reservations are confirmed, your online booking system arranges these bookings, automatically allocates rooms and presents data on present and incoming reservations on your dashboard, providing you complete visibility about your available rooms. Meanwhile, your guests can receive an email confirming their stay and accomplished transaction. 
Focus on other elements of your front office 
Your front desk is the heart of your accommodation, since it is the primary aspect facing your guests. The success of your front office greatly depends on performing speedy and precise check-ins and check-outs, which can be accomplished with your guest house booking system. 
Beyond organizing guest reservations and room availability, allow your online booking system to handle settlement and different types of tariff through bill splitting functions, bill summary production as well as a wide array of settlement methods spanning foreign currency incorporation. 
You can also use hotel booking systems to smart handle your customers by supplying integral information through guest profiles, complaints and suggestions. You can also check on your customer's expenditure pattern and previous visits so that you can appraise which aspect of your hotel made their stay memorable and which ones did not meet their expectations. 
Experts claim that delivering personalized experiences as well as more intimate engagement with guests enhances overall customer experience since it provides them with services that are in line with their expectations and establishes your accommodation's attention to detail. Consequently, it also increases efficiency, customer loyalty and property profit. 
But don't forget the back office too! 
Running your back-office operations is as integral as operating your front office, especially if your goal is to enhance both efficiency and profitability. A comprehensive accommodation software supplies effective management of daily accounts, accounts receivable, and accounts payable. 
To firmly oversee your operations, you can also turn to your hotel system to produce solid profitability that considers your budgets and comparative data for successful hotel management. Expenditure information can also be generated, and property profitability can also be viewed with real-time updates. 
Besides accounts, your platform can also be a way for you to effectively handle housekeeping. Guests look forward to their clean and comfortable stay in your lodging establishment, which is why it's important for you to manage your housekeeping with your accommodation software if you want to boost your occupancy. 
Your hotel system won't be complete without a module dedicated to housekeeping, which covers room status, staff delegation for room cleaning, and task lists for housekeepers. With a reliable platform, your accommodation's front office professional can put together a list of assignments for housekeepers. The latter, on the other hand, can update the status of their tasks and their assigned rooms via app or tablet. 
This functionality also extends to room maintenance. With your hotel software, you can also take note of operation disruptions and necessary repairs to your facilities and assign an attendant who can quickly resolve the problem.
Take advantage of customer support and available resources 
Most hotel software have a robust support network that can provide assistance to accommodations whenever they encounter an issue they need to resolve with their system. The most reliable ones usually have round-the-clock access to tech support via chat, hotline or email, so that you don't experience any delays that can lead to unhappy and mismanaged guests. 
For accommodations that wish to take the independent approach, they can peruse useful resources that answer frequently asked questions as well as relevant content that can contribute more information to what they already know about running a hotel. 
Start growing today
Hopefully, this post has helped you better understand the advantages of hotel booking systems. It's time to ditch traditional methods and implement technology to your operations so that you can finally scale and gain more guests for your enterprise. 
If you're looking for a guest house booking system to grow your occupancy, consider giving Preno a go. We offer a 14-day free trial so that hoteliers can experience the benefits of our system before making their purchase. Meanwhile, if your accommodation is struggling with adopting work from home strategies due to the pandemic, you can also enlist the help of software through the best technology for working remotely guide from FinancesOnline. 
Subscribe to our newsletter