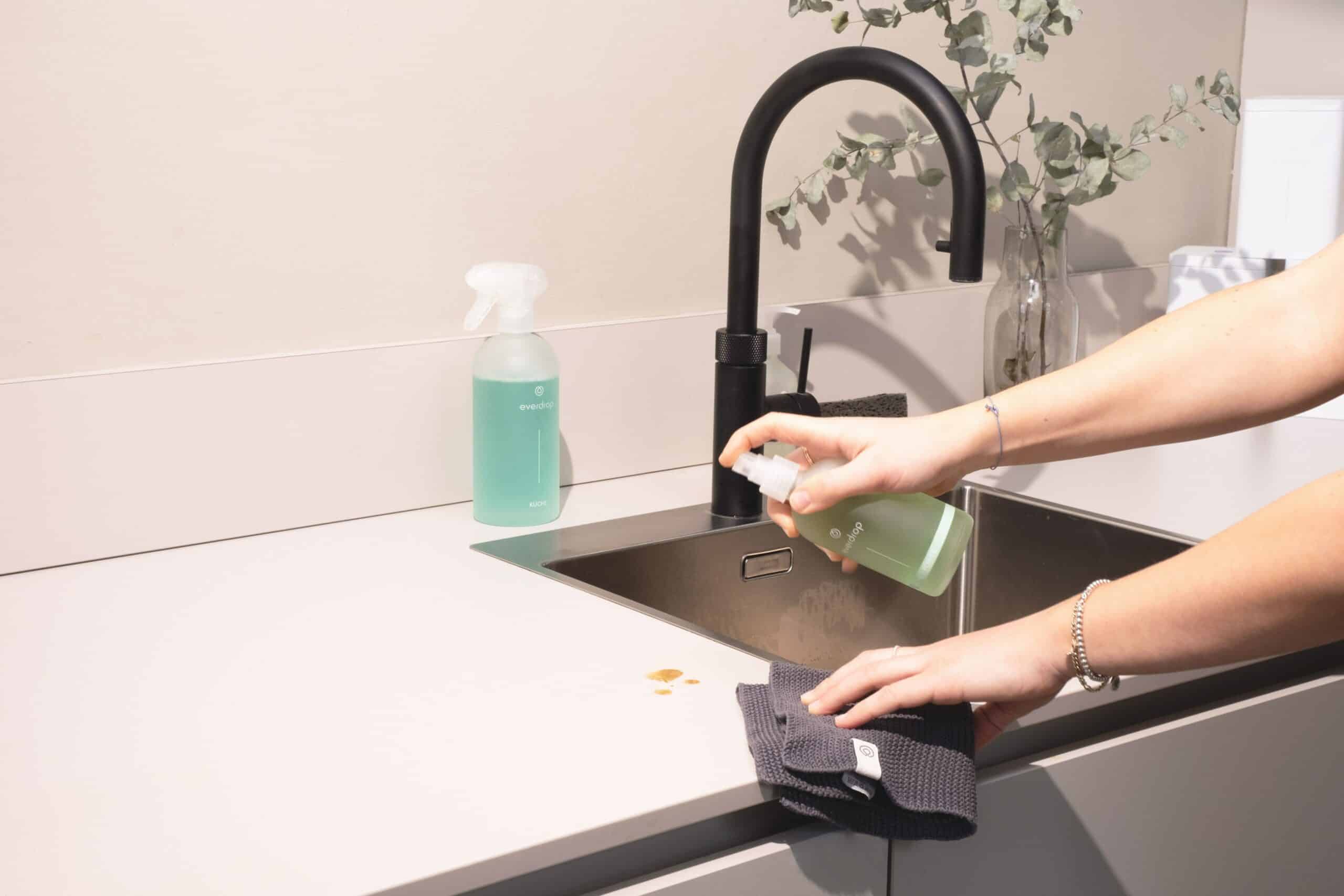 Housekeeping in the Hospitality Industry: Do's & Don'ts
Welcome to the wonderful world of hotel operations. Housekeeping is one of the most important roles in any hospitality business, and it can make or break a customer's stay. If your customers see a gleaming room when they enter, they will be more likely to come back. However, if you don't provide good service, they will never return.
Cleaning a hotel room is simple in theory – the basics include vacuuming, dusting, and tidying up – but how do you make sure all of your rooms are clean without damaging any of their contents? In this guide, we'll go over some housekeeping tips to help you better understand housekeeping, so you can make sure that each of your rooms looks and feels as clean and comfortable as possible.
The role of housekeeping
Imagine walking into a bougie chandelier-clad hotel with a personal butler… where the bedsheets are dirty. There is nothing more off-putting than a lack of housekeeping. And this applies to even the most expensive restaurants. No matter how many Michelin stars your restaurant has, it is not worth eating from a dirty plate. Housekeeping is a prime priority if you wish to sustain your growth in hospitality.
The venue's housekeeping division is referred to as its foundation. The basis for this is that housekeeping is in charge of one of a hotel's most crucial duties: preserving hygiene and sanitation.
Nevertheless, it is not the only task covered by janitorial activities. They are also expected to fulfill other obligations, such as:
Doing laundry and ironing clothes, towels, bedsheets, and any other linen used by guests
Increasing supplies and stocks by buying what is needed
Upkeep of the said stockpiles
Managing the lost and reported spaces for lost items of guests
Monitoring the record of alleged thefts from hotel rooms, as well as other cleanliness complaints from guests
Even though the housekeeping section of a hotel/restaurant doesn't really contribute to profit, it is indisputable that it is an essential aspect of cost management.
Do's for the housekeeping staff
1. Greeting guests with a warm, friendly attitude:
A professional member of staff is one that truly takes a lot of time to make their guests comfortable. This is the overall purpose of the hotel and the overarching goal of the hospitality industry as a whole. Hence, it is important to train your employees to not just be cleaning robots, but warm hosts that greet the guest and politely interact with them at every given time.
2. Keeping all common areas clean and organised
One guest sees his/her room, but all guests see the lobby. Hence, it is very important to keep the lobbies and other areas squeaky clean at all times. Housekeeping staff needs to always prioritise cleaning the common areas over the rooms unless there is a guest checking in within the hour. As most hotels have strict check-in and check-out times, you can use this to your advantage.
Divide your staff in the morning in a roughly 2:3 ratio, and split their attention between rooms and common areas. Given that not all rooms are usually booked at all times, it is necessary to keep the common rooms clean. This is also a great time to train your new employees, as guests usually sleep in during the morning, and that allows you room to train your cleaning staff in common areas.
3. Maintaining a high level of attention to detail, such as ensuring rooms have all necessary amenities
Let's say the guest saw that you have a 'mini bar' in the room while booking through the website. But if he/she can't find one when they finally come to stay, they are going to be annoyed. A good way of preventing this is to actively monitor the information you give to third-party booking websites, as well as your own.
Sometimes amenities can break. For instance, your coffee maker might go into maintenance right in time when a guest has booked the room. If the room is a part of a premium package, which includes the coffee machine, make sure you compensate the guest with complimentary coffee in the morning to save trouble. We know that in a busy breakfast kitchen a small cup of coffee is not much. This is called 'offsetting the loss, and you do it by making up for a lack with another feature.
4. Communicating and coordinating with other departments to ensure guest satisfaction
No matter how hard you work at your job, you will not achieve full customer satisfaction until you homogenise your guest's experience. What does that mean? Homogenising experience means standardising a level of quality across your brand. If you are a 'good' hotel, you need to have an equally good kitchen and room service (among other things of course). Having one department that slacks is not a good look.
In addition, you also need to be mindful of how your guests are interacting with other departments. For instance, if the front desk is recommending a local restaurant to your guests and that place is full of flies or has an unpleasant smell, they're not going to want to come back. Work with all of your staff members in order to ensure a high level of communication and coordination between departments.
5. Invest in technology to streamline processes
Automate things that are purely manual. Like room allocation. If a guest has booked a premium room and there are only two premium rooms available, make a decision based on logic. If the guest has a child, putting them in a skyline-facing or street-facing room will result in a better experience. Especially because that will keep the kid engaged. These are all decisions, that though seem humane, can be taught to a property management system. This is just one example out of many, where AI and automation are proving to be indispensable. You'll see them more prominently in property management systems these days.
Don'ts for housekeeping staff:
1. Neglecting cleanliness in any area of the hotel
As discussed previously, cleanliness can make or break your reputation. A customer will definitely prefer a modest room that is clean, rather than a luxurious room that is dirty. Even worse, customers might even report you to the health department if they encounter dirt and filth. For this reason, do not neglect cleanliness in any area of your hotel, from guest rooms to hallways or common areas.
2. Not addressing guest complaints or requests in a timely manner
Guests and their complaints are time-sensitive. Let's say you get a complaint from a hotel conference room saying that the speakers aren't working, you want to address it immediately before the meeting ends. Most guest complaints need to have their own assignment team, which conveys the complaint to the concerned department and gets the job done. This is equally important for boutique and budget hotels.
3. Allowing personal items or clutter to accumulate in common areas
As mentioned above, common areas get the most attention. Also, customers are more likely to photograph your common areas than their hotel room as it is far more private inside the room. If someone leaves a purse or handkerchief in the lobby for too long, make sure you notify the staff to return it to its owner. Similarly, empty bottles or plates need to be removed from the common area as soon as possible.
4. Not maintaining a professional appearance and demeanour at all times
Unprofessional behaviour is very off-putting in hospitality. Having a receptionist that stays on the phone, a cleaner that brushes everything under the rug, and a room service staff that is rude to the guests. You get the picture. None of these make the guest feel welcome and comfortable. It is very important to train your staff. Training doesn't just encompass technical skills like operating an industrial vacuum, or a big washing machine. But it also means teaching the staff how to treat guests.
As a housekeeping staff member in the hospitality industry, it is important to be mindful of both your professional and personal conduct at all times. This will ensure that you provide top-quality service to your guests, while also maintaining a positive reputation for your hotel or resort. In order to do this successfully, it is important to invest in technology that can automate common processes and minimise the potential for human error. Additionally, you should prioritise communication and coordination between departments, and address guests' complaints or requests as promptly as possible. By following these do's and don'ts, you can ensure that your housekeeping staff is providing the best possible service to your guests.
Subscribe to our newsletter