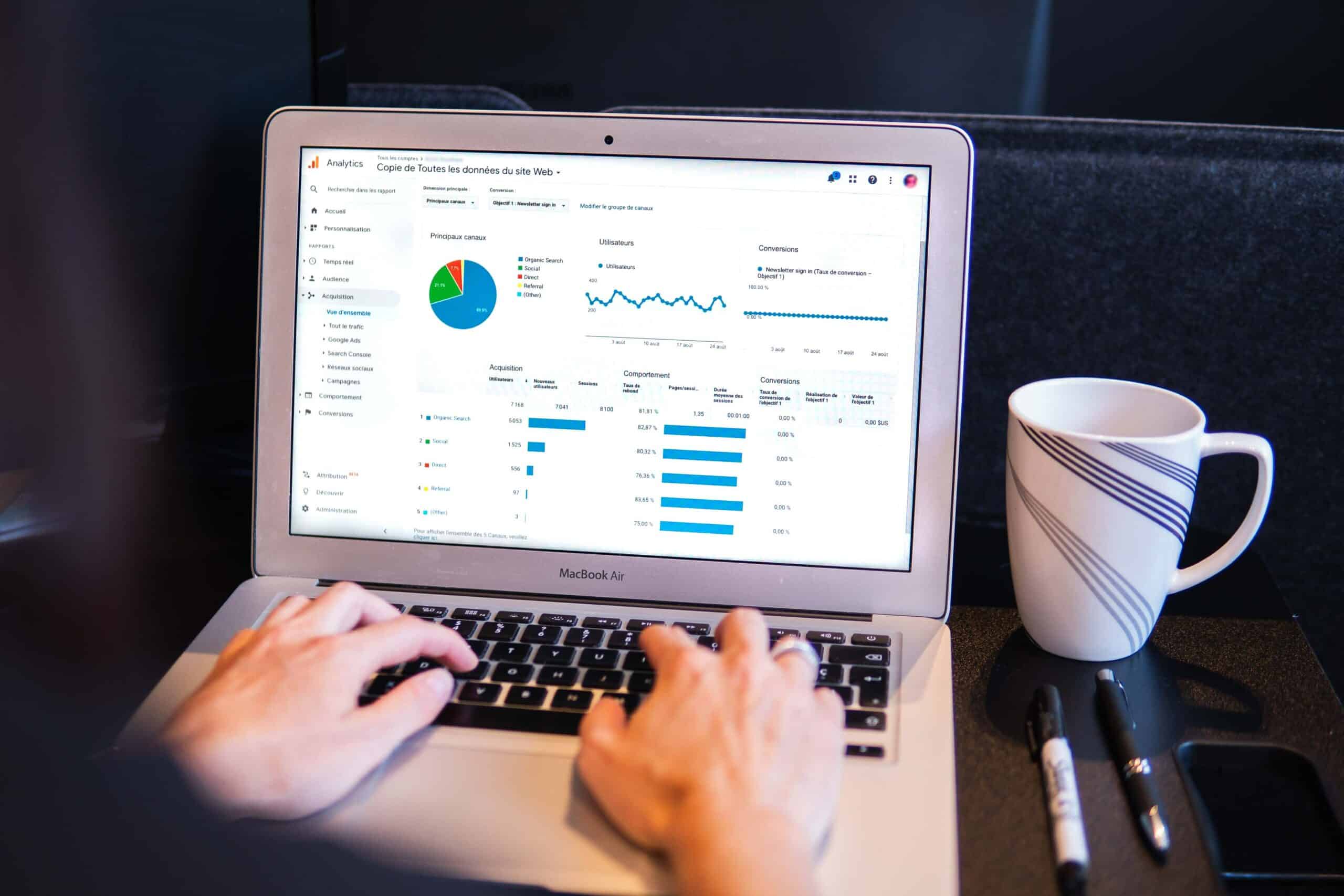 How do you analyse hotel performance using hotel reporting software?
Enhance your business performance with insightful hotel reporting
The performance of your business varies through time. Industry trends transform, customer demands shift, and product and service expectations change.
As a hotelier, improving business performance, means keeping up with change. What does this entail? Continuously reviewing and improving your business.
The two R's of hotel performance: reporting & refinement
In order to enhance your hotel's performance, you have to consistently report on key hotel performance indicators, and make refinements accordingly (and often).
Look back on how your property has thrived or struggled in the past, compare this to how your business is sitting right now, and make insightful predictions about the future.
Hotel competition is fierce: it isn't enough to stick with the usual
So, how do you analyse hotel performance using hotel reporting software? Lets see…
Make the most of your PMS software by assessing hotel performance reports
The great thing about modern property management software systems (like Preno), is that all of your data is tracked for you. Hotel revenue, occupancy rates, customer details – all of this information is logged and stored for your convenience.
Your PMS acts as a library of hotel reporting tools
The tools and intelligence programmed into your hotel software system, means that your data is not only stored, but translated into simple, useful, analytics.
Your PMS translates hotel performance indicators and metrics into downloadable graphs, enabling you to simply view and take note of how your business has been performing.
Use this data to track spikes and pitfalls in revenue, occupancy and other key metrics – efficiently and effectively. And an added bonus? Everything is automated, so you save time (no reading through stacks of paper) – the software does this for you.
Automated hotel software reporting provides a holistic view of hotel performance
With hotel reporting software, you can essentially travel back in time, to see how your business has performed in the past – taking note of the positives and negatives.
Hotel reporting graphs provide you with a detailed overview of when and what has impacted your metrics to rise or fall. You might see for example, a surge in occupancy at the time you hosted an event (prompting you to host more events).
Hotel performance indicators to consider when reporting on & refining your business
Smart hotel software systems like Preno, enable you to view and review key hotel performance indicators, so that you can make positive changes to your business.
Revenue
As a business operator, revenue is the overarching hotel metric that you need to remain ahead of. In order to increase your revenue, you must first understand it.
Take advantage of the data available to you in your PMS by comparing and contrasting how your revenue is performing, where guests are spending, and more. This will help you understand why your hotel revenue might be lower or higher than expected, prompting positive change.
When reviewing revenue data, ensure to take note of details such as:
PRENO TIP
While revenue is your overarching metric, remember that every metric impacts this. So in order to improve hotel revenue, you must progressively improve on all hotel metrics.
Occupancy
The other main hotel performance indicator important to keep track of is hotel occupancy. You're going to want to track this continuously and often, as this will enable you to strategise and prepare for seasonal occupancy, and other major impacts on occupancy rates (e.g. covid-19). 
Your PMS software will provide you with insightful data to track occupancy metrics:
View selected time periods

Analyse the most popular room types

Track common vacancy periods
Bookings & cancellations
Similar to occupancy data, reviewing your bookings regularly is a useful tool in making improvements to your hotel. This hotel performance indicator enables you to look back on cancellation data, and think about how cancellations could have been avoided.
Access to past bookings and cancellation data is invaluable to your business. By seeing where your bookings have fallen behind or changed, you can then take initiative accordingly to make enhancements to your hotel.
Listen to the data, and take action to minimise future cancellations:
Create surveys to ask customers why they cancelled
Take note of events that might have increased bookings
Compare booking types
PRENO TIP
Within the Preno 'Bookings report' tab, there is a special 'cancelled bookings' tab where you can clearly view reasons guests provided for cancelling their bookings. This is helpful in understanding if the cancellation was related to your service (e.g. too expensive) or something in the guests life (e.g. had a family emergency).
Booking sources
Something else of great interest to your business when considering hotel reporting is guest booking sources. Are your guests booking direct? Through online travel agents? Or perhaps you're receiving a lot of walk-ins?
Use your PMS software to understand key booking source metrics such as where your guests have travelled from, and which platforms are making the most commission.
Booking source data will provide invaluable learnings, so you can re-angle your marketing strategy:
Learn your highest performing booking engines
Update your paid advertising
Assess commission data
Guest details
As a hotelier, your goal is to provide exceptional guest experiences. So when considering hotel performance, a key element to consider is your guests.
This means, understanding your target market and comparing this to who is actually staying at your hotel. Your PMS system will store all information related to your guest and their stay with you. This information is highly beneficial, as you can use it to alter your services to match customer expectations and preferences.
Take advantage of guest data and details to consider:
Where your guests are travelling from
Demographics like age and gender
How much they spend (and on what) while staying with you
PRENO TIP
The customer voice is the one that matters most. Preno's 'Guest report' tab provides a summary of important details about your guests – by reviewing this data, you can understand what your customers like and the most common destinations they travel from. You can then amend your services and marketing to reflect this.
Hotel reporting provides invaluable insights that instigate invaluable change
When it comes to hotel performance, it's all about referring back to the two 'R's' – reporting and refinement.
Step 1: analyse your hotel reporting data
Step 2: make improvements accordingly
PRENO TIP
Don't just read your data, act on it. The competition of the accommodation industry is exponential, if you wish to remain competitive, you must implement continuous change.
Searching for smart hotel reporting software?
Trial Preno for free, or talk with one of the team.
To learn more about hotel reporting in Preno, click here.
Subscribe to our newsletter