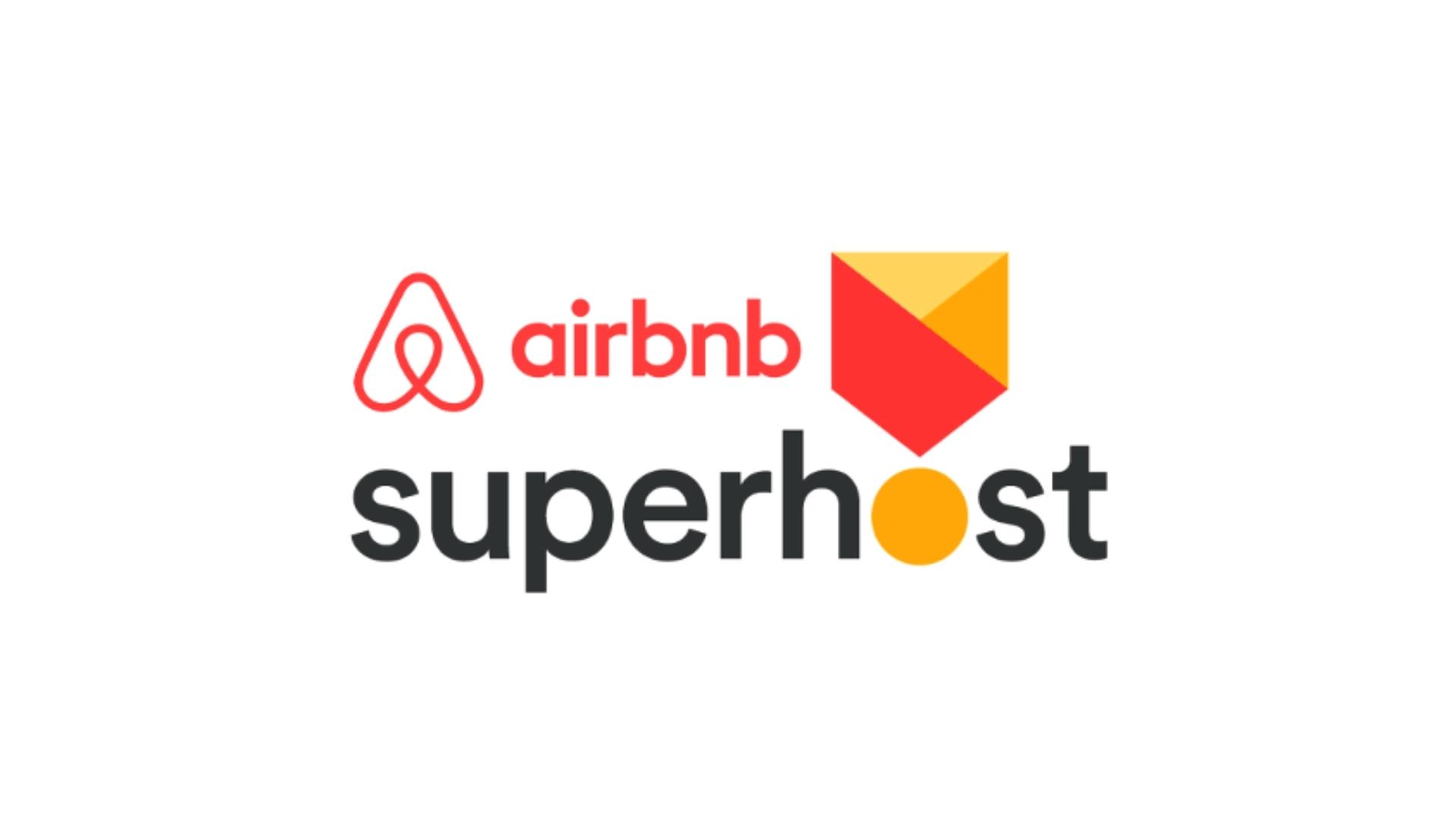 How To Become a Superhost on Airbnb
If you're currently an Airbnb host you may be familiar with the Superhost badge, but are you aware of the benefits that come with this status? In this blog post, we will cover everything you need to know about being a Superhost on Airbnb – from the eligibility criteria to tips and ticks to help you achieve Superhost status.
What is an Airbnb Superhost?
So, what does Superhost mean on Airbnb? Airbnb defines Superhosts as "the top-rated, most experienced hosts on Airbnb, committed to providing you with outstanding hospitality." To become one, you'll have to meet a range of certain requirements set by Airbnb. Once you become Superhost status, your profile will automatically receive a badge showcasing this achievement.
How do you become a Superhost on Airbnb?
In order to become a Superhost, you must meet certain criteria set by Airbnb. Every 3 months, Airbnb will review your hosting performance over the past year and see whether you meet this criteria. You don't, however, have to have been a host for 12 months to qualify. If you do meet the Superhost requirements, your account will automatically be updated with a badge within the week.
You can keep track of your progress towards becoming Superhost in the Superhost area of your Airbnb dashboard. This will allow you to track your progress over the past year and will let you know when your next account evaluation will be.
Airbnb will review your listing over a period of 5 days at the beginning of these months:
1st January
1st April
1st July
1st October
What is the Airbnb Superhost criteria?
To qualify to be a Superhost, you'll have to be a primary Host and meet the following criteria:
Response rate: You must have a 90% or higher response rate (within 24hrs)
Number of stays: You must have completed 10+ stays that equal 100 nights or more
Cancelation rate: A cancellation rate of 1% or lower
Overall rating: A 4.8+ rating for the past 365 days
What are the benefits of being a Superhost on Airbnb?
Earn more revenue than a normal host
Superhosts tend to maintain a higher occupancy rate on average than a standard Airbnb host. That, in short, equals more potential earnings. This is often because they appear higher in the search results and Superhosts are generally trusted more by Airbnb guests.
Attract more guests
Airbnb sends out regular promotional emails which feature Superhosts and their properties. This means you could potentially be featured for free in their newsletter and therefore, be showcased to a much bigger customer base that may then choose to book with you.
Superhost filter
Guest's can filter by Superhost on Airbnb. This means you'll benefit from more eyes on your listing. For those looking for quality over price, this is a much loved feature.
Gain bonus referral income
As a Superhost, you can gain an extra 20% on top of the usual referral bonus if you get a new host to join and list on Airbnb.
Bonus travel coupon
If you maintain your Superhost status for a year or more, you'll be rewarded with a $100 Airbnb coupon.
Receive better support
As a Superhost, you'll benefit from dedicated expert support from Airbnb. This means, you'll receive advice quicker and be able to resolve issues faster if you run into any trouble with your listing.
Access to Airbnb's elite club
As a Superhost, you'll automatically be part of the Airbnb elite club. This gains you early access to future product launches and you'll also be invited to their exclusive events.
PRENO TIP
Save time on admin by managing your Airbnb property's customer communication, pricing and reservations all within Preno's easy to use platform. 

Tips to becoming an Airbnb Superhost:
Make sure you're responsive: as mentioned above, one of the key criteria is being responsive to guests. This means replying to messages within 24 hours.
Be proactive: if there's anything you think might become an issue, reach out to your guests and let them know. This could be anything from the Wi-Fi not working to there being construction next door.
Be flexible: try to be as flexible as possible with your guests. If they want to check in early or check out late, see if you can accommodate them.
Go the extra mile: what can you do to make your guests' stay even better? This could be anything from leaving a welcome basket to providing information about the local area.
How to maintain a high level of occupancy on Airbnb
In order to gain and maintain Superhost status on Airbnb, you'll need to have a high occupancy rate and host a minimum of 10 bookings per year. If you find you aren't currently hitting this target, there are a few things you'll need to consider.
Firstly, it's important to price your Airbnb fairly in order to attract guests and maintain a high occupancy rate. You don't want to charge too little and leave money on the table, but you also don't want to charge too much and scare potential guests away. Take some time to research what properties in your area are charging, and if you find your listing is expensive compared to competitors that offer the same amenities, consider lowering them.
Secondly, if you find you're missing out on bookings in your area it may be a good idea to consider marketing for a specific niche. For example, if you're Airbnb caters for families, it would be a great idea to highlight in the description what family-friendly cafes and activities are in your area. It would also be worthwhile to add photos of your amenities that would be great for parents, such as a large backyard and outdoor BBQ. This is an easy way to help your Airbnb listing stand out amongst the competitors.
Finally, another way to ensure you attract new guests is to market your Airbnb on Instagram. Social media is a great (and free!) way to showcase what your property has to offer. Use hashtags, post beautiful photos, and take advantage of Instagram Stories and Instagram Live to give potential guests a behind-the-scenes look at your listing.
Need a PMS that allows you to manage your Airbnb and other OTA listings reservations from within one platform? Trial Preno for free today!
Subscribe to our newsletter