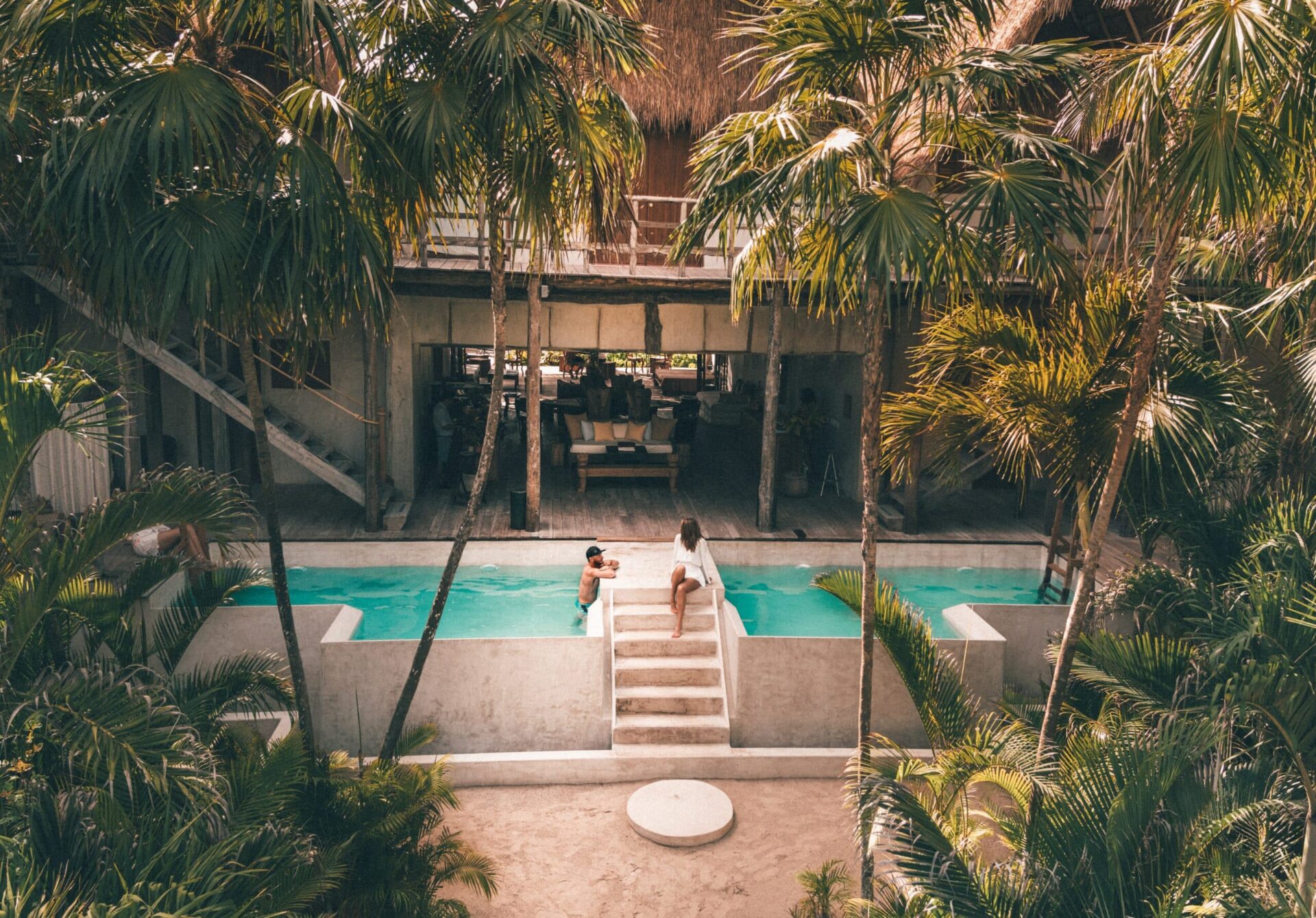 How to grow your revenue post-peak season
As an industry that experiences significant seasonal fluctuations, many hoteliers are accustomed to riding out quiet periods. Many accept that a drop in revenue is just a reality that comes with the business. However as your peak season comes to a close, if you have some simple strategies in place, you don't actually have to experience a drop in bookings or revenue. 
Instead, use this time to run targeted off-season promotions, create personalised, relevant offers by using the customer data you've collected during the peak season and double down on your marketing to encourage guests to book and stay during your off-season.
Here are some top tips to help you grow revenue post-peak season
Gather reviews
Post-peak season is a great time to collect customer reviews on Google, Tripadvisor, and your social media platforms. These reviews can play a big part in influencing the decisions of customers currently looking to book with you. To make sure you're not missing any opportunities, it can be helpful to include review-collection as a part of your automated customer off-boarding process. You most likely have their email address, so after their stay, send customers an automated email requesting they please provide a review. Some businesses have found it helpful to provide some kind of incentive – perhaps a percentage off their next stay or a voucher for additional services for their next visit. These customers will have recently stayed with you, so their experiences will be fresh, and in turn, their reviews will be detailed and helpful.
Offer post-peak season perks
Having a good hotel management system and integrated CRM gives you access to valuable guest data that you can leverage to create limited, relevant, and personalised offers to your database. The right system will allow you to recall guests' stay preferences – use this information to drive bookings by offering guests complimentary services for free if they book with you this month. This could be a free breakfast, airport shuttle, or voucher for your restaurant. Offering these complimentary services will help guests experience all your accommodation has to offer while providing them value and incentive to book with you.
Reflect on how peak season went
Assess the pain points you encountered during peak season, what went well and what didn't? What can you do to solve these pain points before the next peak season rolls around? Whether you were understaffed, overstaffed, or need better bookings management, post-peak season is a great time to implement or change over to new technologies that will help with your processes and revenue management.
Review your distribution channels
Which ones brought you the most bookings, do you need to work on any channels, or drop them altogether? These are important questions to reflect on in order to optimise your accommodation listing for upcoming seasons. Remember, direct bookings are a great way to increase your revenue. Consider ramping up other marketing efforts, such as social media and digital marketing, after your peak season to keep your brand front of mind of travellers and to promote off-peak specials and deals
Review your rates
Did you have the right rates for peak season, and did you flex them according to demand? Flexing rates is not about having 100% occupancy, it's about ensuring your average rate is as high as guests will pay. Demand is the biggest factor that affects rates. Increased demand allows you to sell rooms at a higher rate. We've got more on hotel pricing strategies here.
Post-peak season doesn't have to come with an expected 'slump', there is a lot you can do to drive bookings for your off-season, and improve your processes for the next peak season. Preno's property management system can help you streamline and automate processes that are done in the day-to-day running of your accommodation. Be prepared for the next peak season with Preno. Talk to one of our friendly team members today or sign up for a free 14-day trial.
Subscribe to our newsletter