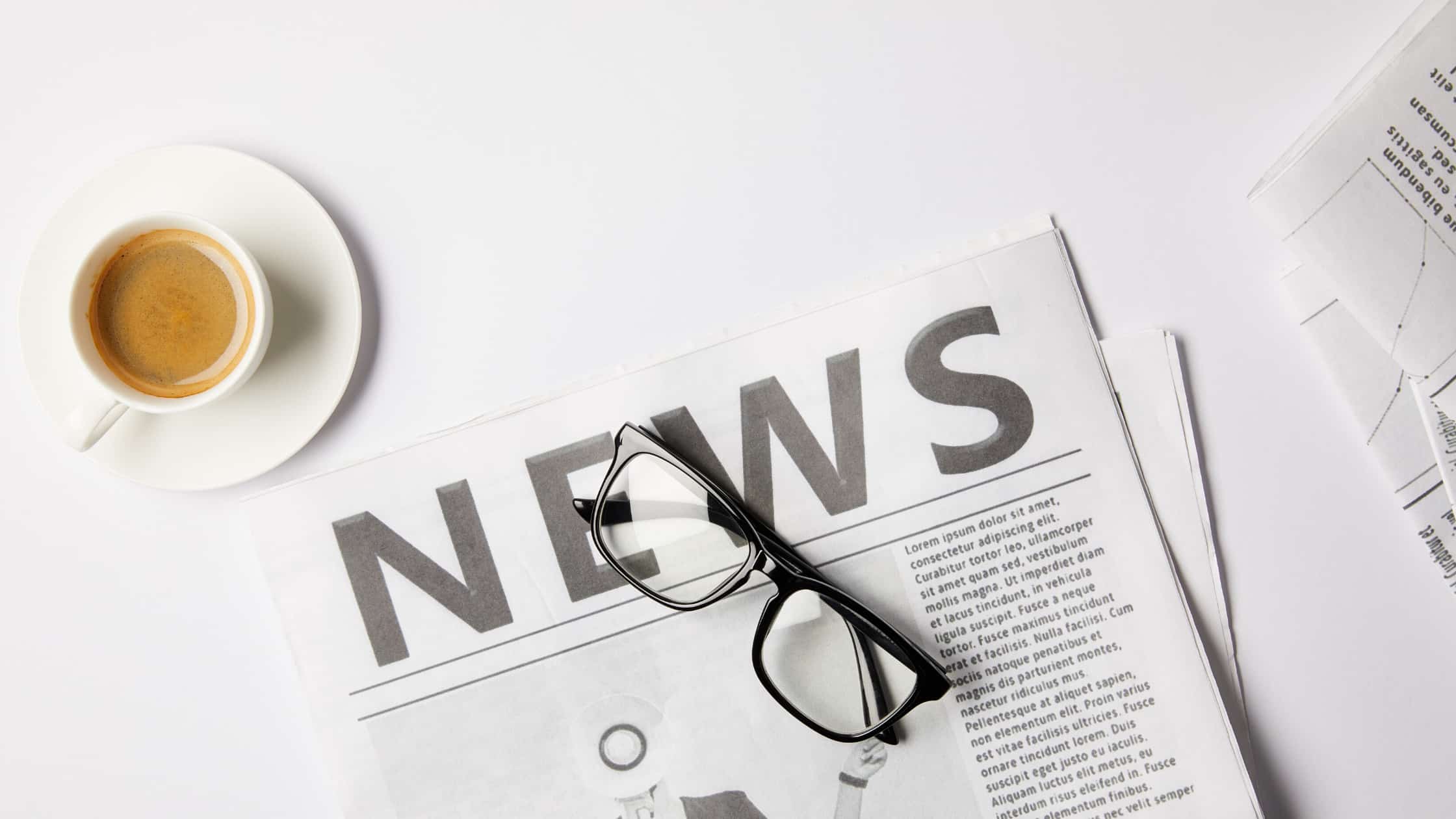 Preno in the News: where we've featured our voice recently
News articles, opinion pieces & interviews with Amelia Gain; Preno's CEO & Co-Founder
Over the course of Preno's development and growth, both as a SaaS product, and as a business entity, our CEO, Amelia Gain, has shared insights into the Preno mission across a variety of hotel news sites.. 
Sharing with journalists and tech industry experts, the position that Preno plays in the hotel tech space. In that, Preno's mission is to place power in the hands of hoteliers; by offering effortless, autopilot software that not only runs their business, but helps them succeed. 
This year especially, Amelia has shared invaluable insights across a variety of major news platforms in the field. Sharing her opinion, and expert advice on how the hotel tech space is currently tracking; particularly with the added curveball of Covid-19. 
We've pulled together some of 2021's most thought-provoking pieces so far, that both Amelia, and other hotel tech CEOs have featured in; sharing and thoughtful advice for entrepreneurs in the hotel industry during these trying times of the pandemic.
NBR:
From 23-year-old hotelier to SaaS entrepreneur
Back in April of this year, our CEO, Amelia, was interviewed by NBR (National Business Review), on the story of Preno.
Following her studies in IT, and co-owning and running a boutique hotel with her sister Lucy Cooper-Dixon, the idea for Preno was born – a hotel software system that streamlined the way hoteliers do business, and took the admin out of hotel management. 
Air NZ 'Kia Ora' In-Flight Magazine:
Celebrating long-term success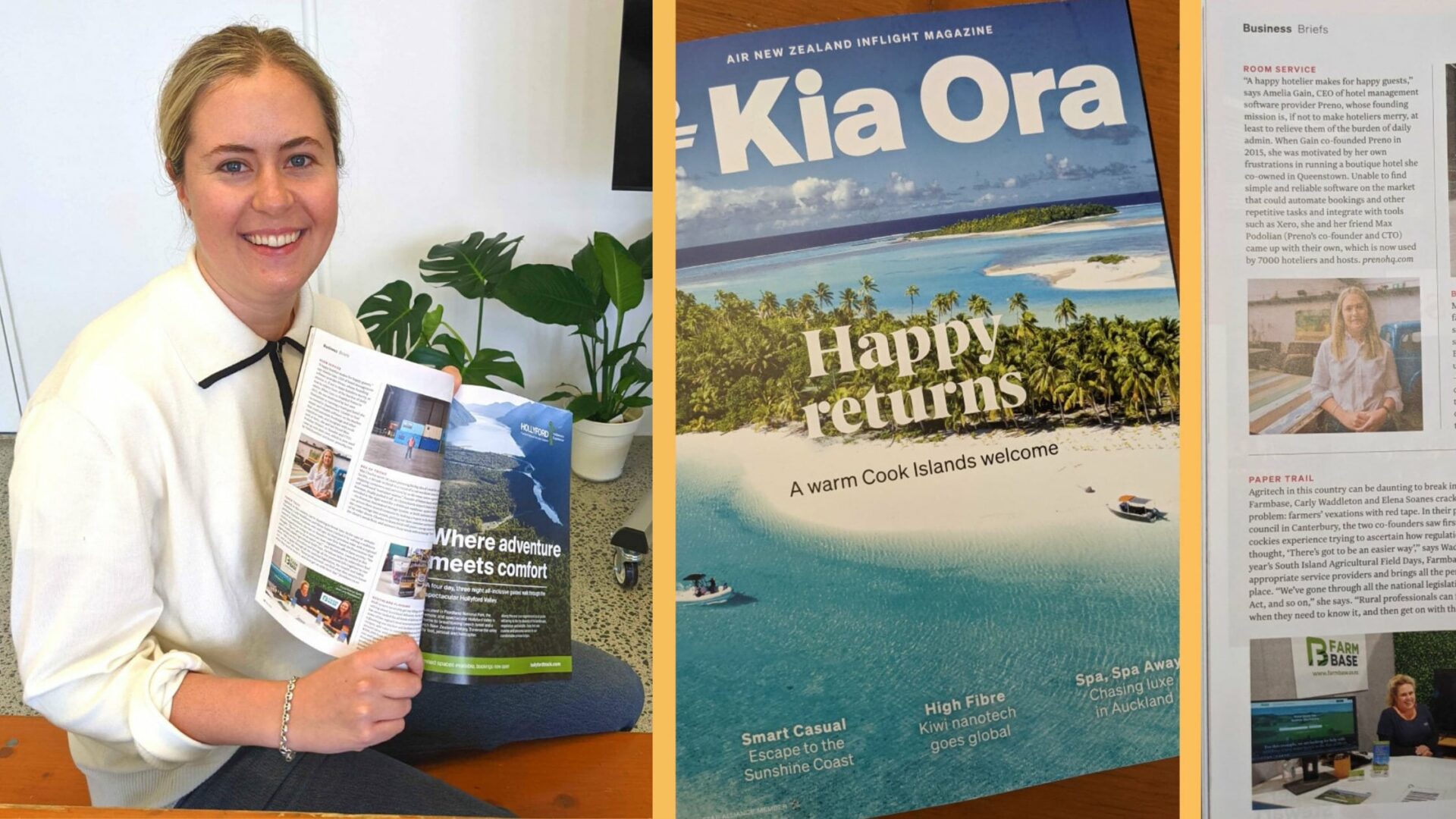 Our CEO shares with Air New Zealand's in-flight magazine readers, how "A happy hotelier makes for happy guests." Amelia shares the mission of Preno, in that just as hoteliers dedicate their time to providing seamless guest experiences, Preno does this for hoteliers – with powerful, and reliable hotel management software. 
AccomNews:
Boutique hotels thrive as chain hotels decline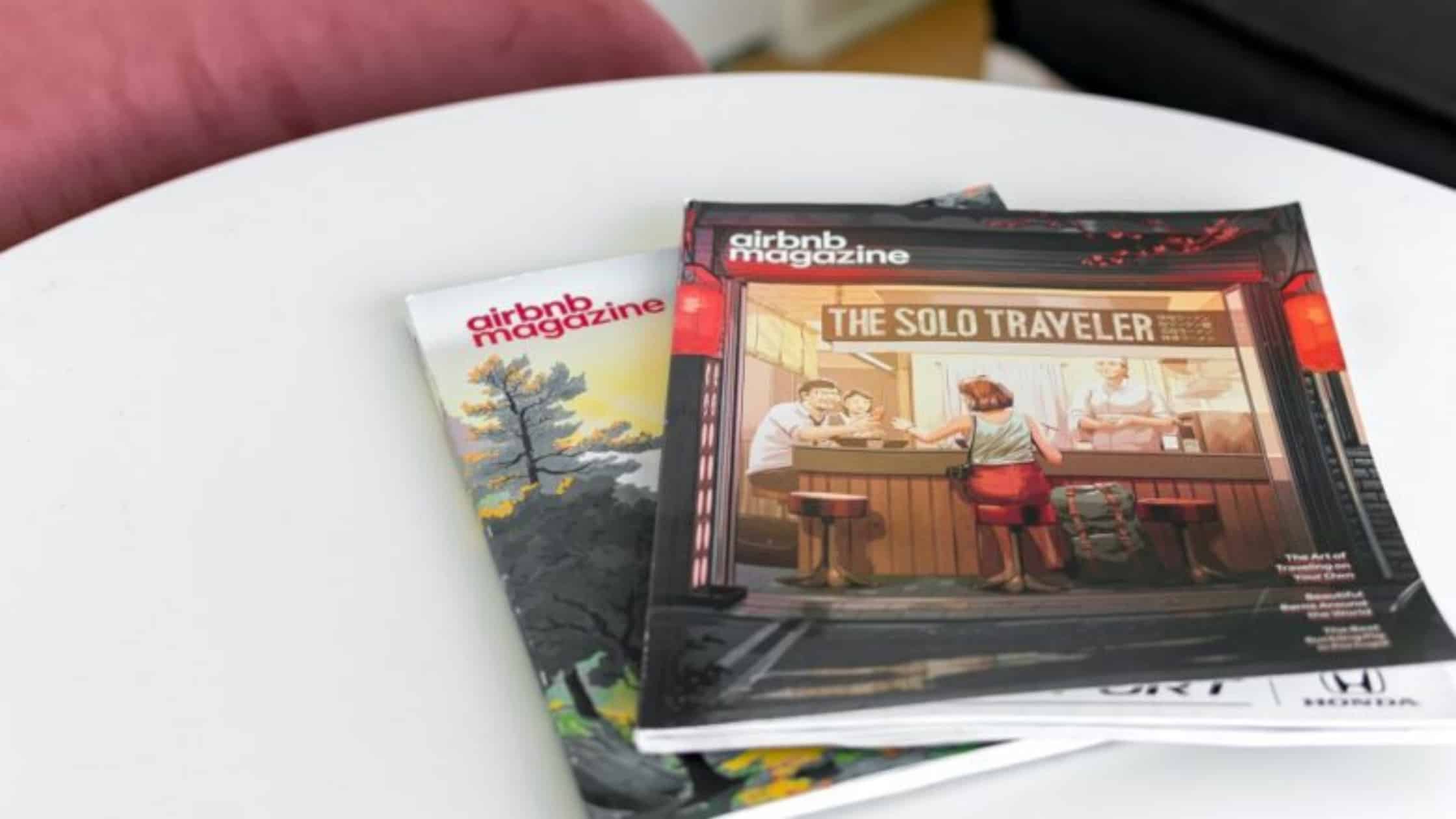 In this opinion piece, Amelia shares her thoughts on why boutique hotels are leading in the hotel industry. As a former boutique hotel owner, and the CEO of a modern hotel tech company, Amelia shares with AccomNews why boutique hotels are fast growing. 
"One thing, in particular, we were seeing was a decline in mid-range hotel chains, as tourists increasingly sought out more unique and personalised experiences", shared Amelia.
Business Desk:
Preno wants to help hoteliers fly autopilot

In this news article, published by BusinessDesk, Amelia discusses her expert opinion on travel booking trends – with regard to the change in trend of more domestic travellers booking direct on hotel websites, in comparison to booking through OTA (Online Travel Agent) sites like Booking.com. She also shares how this change in traveller trend inspired the release of Preno's very own Booking Engine.
"Guests are becoming more aware of the commission that Booking.com takes, so they are also trying to book direct with properties as much as they can", shared Amelia. 
Women Love Tech:
How I turned a problem into a business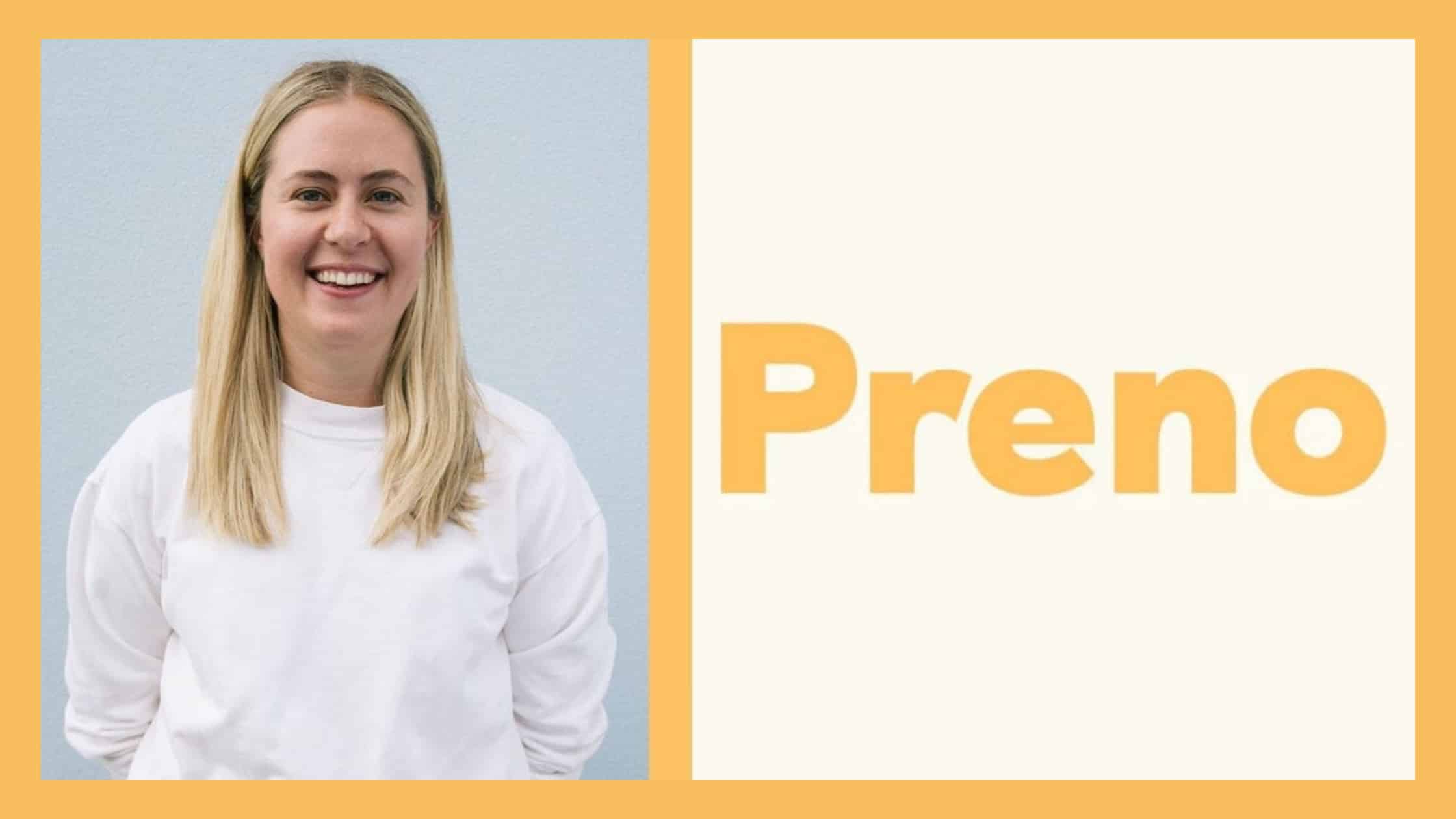 Earlier this year, Amelia also featured in a Women Love Tech article, celebrating her achievements of owning and operating a boutique hotel, and launching Preno all within her early 20's. 
Starting her career young, Amelia quickly found what her passion was, and this was not only helping travellers have amazing experiences, but helping hotel operators enjoy their jobs with less admin and more automation.
To read Preno's latest news features, Ebook's, blog articles and customer stories, sign up to our fortnightly newsletter.
Subscribe to our newsletter