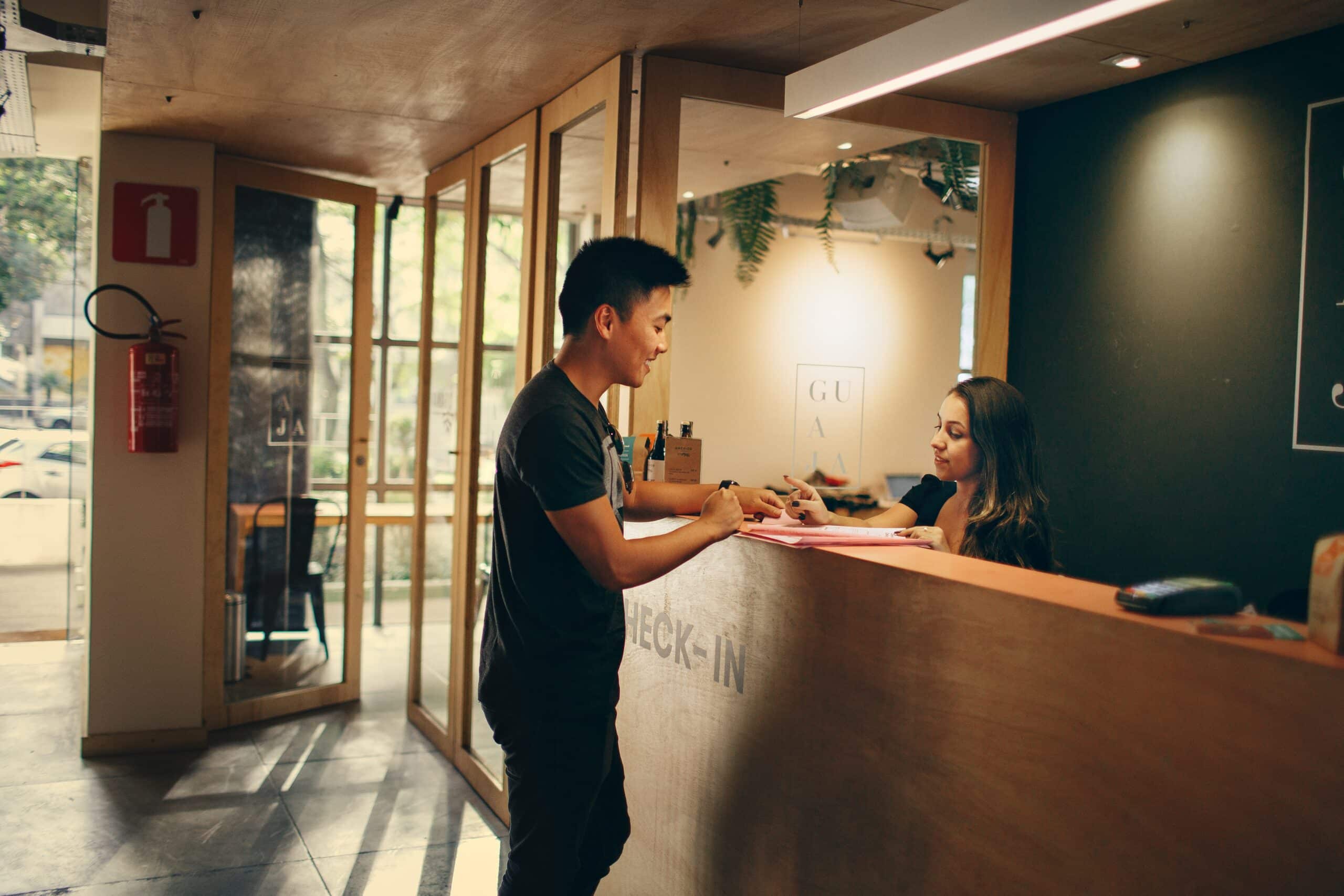 Skills your staff should have to ensure an exceptional guest experience
Guest experience and profitability are driving innovation in the accommodation industry. As traveler preferences continue to evolve, the industry is starting to change in order to meet their needs whilst keeping their properties profitable. With the focus on guest experience, your staff needs to reflect qualities that will take your accommodation to the next level. Here are the top  skills every staff member should have:
Friendly guest attitude
Working in the hospitality industry, where there can be lots of pressure during high season it is beneficial to have staff that can work under pressure and keeps a cool head. Staff is most of the time the first person a guest sees. Having friendly and approachable staff makes a huge difference. You need staff that can make decisions when needed and will go the extra mile for a guest without thinking twice about it. Keeping guests happy is a team effort and a friendly attitude can change a negative review into a positive review.
Empathy and anticipation
Your staff needs to have an innate understanding of people, their context, and their motivations. This will help them build rapport with your guests. Anticipation also helps your staff personalise a guest's stay. Through understanding their needs and preferences, your staff can cross-sell complementary services easily. Empathy is equally important, as understanding a guest can help in providing a great guest experience. When guests are understood, they feel valued.
Problem Solving
Staff are often at the front when it comes to dealing with customer problems, so it's important they can respond to a situation calmly and provide the best solution. Your staff will be key in turning a bad guest experience into a good one. If you can effectively solve their grievances in a calm and timely manner, a guest's experience completely changes.
Attention to detail
Guests always appreciate attention to detail. The extra mile and little things will always be noticeable to a guest. If your staff put in that extra effort, you will be rewarded with guest loyalty and satisfaction. It can be as simple as a welcome note, or a thoughtful gesture. This is where empathy and anticipation really come into play. If you can anticipate a need and solve it before the guest even requests for a solution, you've just provided a unique experience.
A point of difference for hotels
Hotels need to find opportunities to add value at every step of the guest experience. Travelers still value experiences, and it's up to hotels to truly differentiate themselves in this area. The one thing hotels can truly be provided is a full-service experience, from check-in to check out, something the short-term rental industry doesn't do. In time you would find the best staff to fit your hotel's values and guests.
To find out more about simple, yet powerful hotel property software to help you deliver in great guest experiences contact Preno.
Subscribe to our newsletter