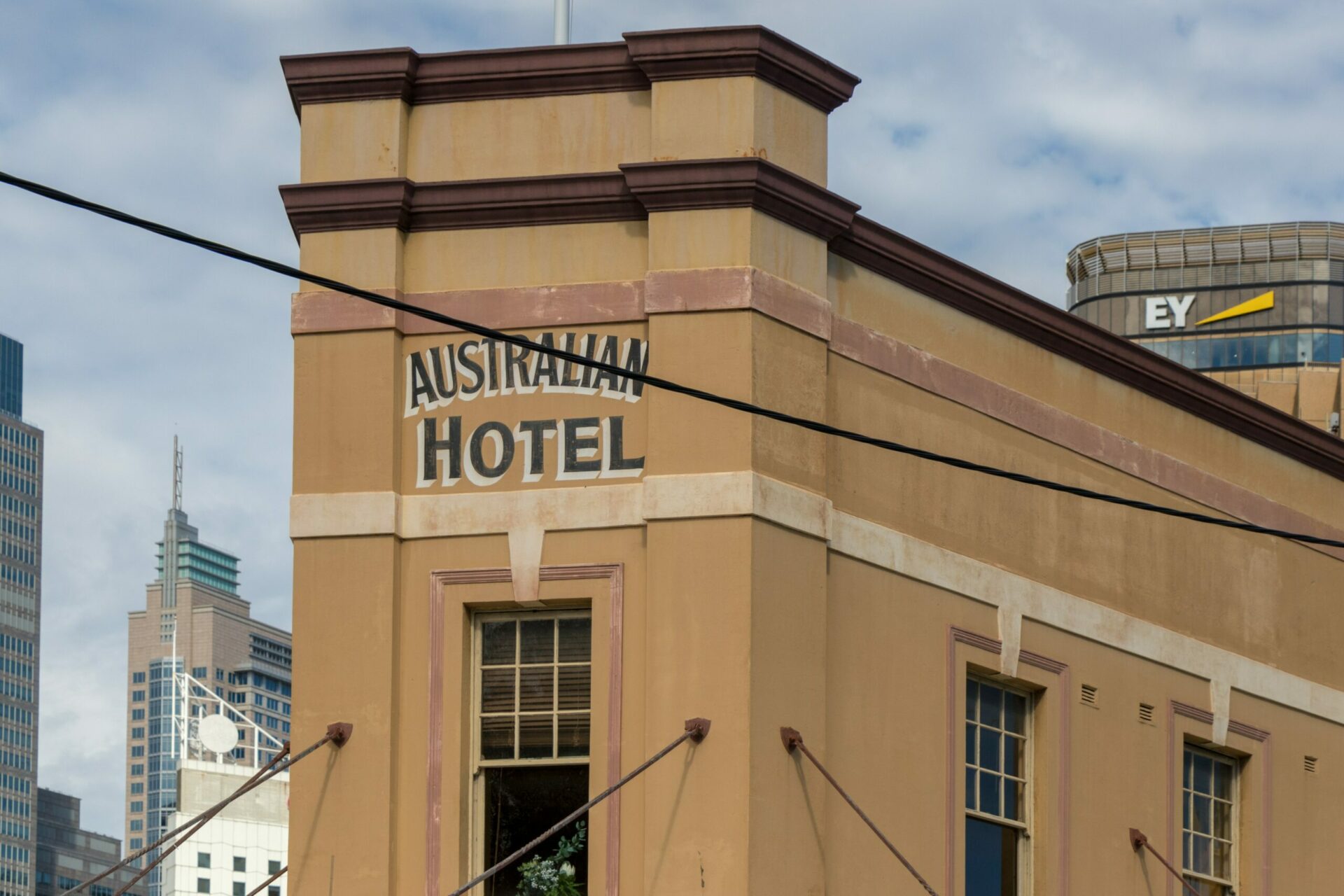 Top 5 Hotel Management Software for Australia
Looking for the best hotel management software for your business in Australia?
There are a variety of different types of software available, each with its own set of features. And, this is why choosing the right hotel management software for your business can be a daunting task.
But, fret not. We have compiled a list of the top 5 hotel management software Australian businesses can invest in. We have also talked about the factors you should look for when choosing a hotel property management system.
What makes a good hotel property management system?
There are many factors to consider when choosing a hotel property management system. The system should be able to handle all aspects of hotel operations, from reservations and check-ins to guest management and accounting.
A good hotel property management system will save you time and money by streamlining your hotel operations. It will also give you the tools you need to provide excellent customer service and run a successful hotel business.
Let's look at the top features that a good hotel property management system has.
Cloud-based
When it comes to hotel management systems, there are two main types: on-premise and cloud-based. On-premise systems are installed on a hotel's own servers, while cloud-based systems are hosted off-site by a third-party provider.
There are several reasons why cloud-based hotel management software is the better option for hotels. For one, cloud-based systems are more scalable than on-premise systems. They can be easily expanded or contracted to meet a hotel's changing needs.
Additionally, cloud-based PMSs are more reliable than on-premise systems, as they are not subject to the same downtime risks.
Plus, cloud-based systems offer on-the-go access to operational tasks.
Channel Manager
A channel manager is a tool that allows for the centralised distribution of a hotel's inventory across multiple online booking channels. These include online travel agencies (OTAs), global distribution systems (GDSs), and other third-party channels.
Not surprisingly, most businesses looking for the best hotel management software Australia has on offer, prefer to buy a solution with a built-in Channel Manager.
A Channel Manager helps you list your rooms on multiple booking sites, which can, in turn, lead to increased bookings and revenue. You can also use the Channel Manager to keep your rooms booked at a higher rate, as the tool can automatically adjust room prices based on real-time demand.
Booking Engine
Top hotel management software should always have a booking engine that allows guests to easily book rooms at the hotel through their website.
There are many benefits to having a booking engine, such as reducing the amount of time it takes to book a room and increasing the accuracy of bookings. Above all, with a booking engine, you can avoid the 15 percent OTA fees and collect the guest details directly from your website.
Look for a hotel management software that has a mobile-optimised booking engine that offers a simple and convenient way for guests to book a room on the go.
Analytics & Reporting
To make data-driven decisions, you will need a hotel management software solution that offers granular analytics and reporting. It can help you to track and understand your guests' behaviour, identify areas of opportunity, and optimise your marketing efforts. Additionally, analytics and reporting can help you to better understand your hotel's financial performance and to make more informed decisions about your hotel room pricing.
Housekeeping Management
Needless to say, in the hospitality business, it's all about ensuring your guests have a great experience at your property. This involves keeping the rooms sparkling clean and catering to their special requests. The best hotel management software Australia has on offer will allow you to streamline housekeeping with useful features such as:
Instant housekeeping status updates for staff
Allow you to add notes about guest's and their rooms
Allow you to assign housekeeping duties and see when rooms have been cleaned
While these are some of the desirable features, you can find software that go beyond these to offer a set of smart features.
To help you pick the right one, we have listed the top 5 hotel management software.
Top 5 Best Hotel Management Software in Australia
1. Preno
First up on our list is Preno, a powerful automated hotel management software. In addition to five-star ratings on review sites, Preno is currently being used by over 7000 hoteliers worldwide.
Let's see what features Preno has to make it one of the most sought-after hotel management software in Australia.
Dynamic rates and availability rules: With Preno, you can adjust multiple rates simultaneously to respond quickly to market dynamics and changes in demand.
Booking engine: The intuitive, mobile-optimised Booking Engine allows you to collect direct bookings and offer a seamless booking experience for your guests.
Cloud-based: You can log in to Preno on your mobile, tablet, or computer to track your business. Because it is real-time, you can get instant updates on any last-minute-bookings. What's more, Preno is compatible with Android, iPhone, Windows & Apple.
Rich insights on key hotel metrics: Preno gives you a 360-degree view of your hotel business performance. Get as granular as you want to get data on room-type, source of bookings, dates, and much more.
Channel Manager: Preno's Channel Manager syncs with 56 most popular OTAs such as Booking.com, Expedia, and Airbnb. While it offers instant reservation and availability updates, Preno also automatically updates any changes in rates across all OTA channels instantly.
Housekeeping management: From real-time updates on housekeeping tasks to the ability to add special notes on guest requests, Preno's housekeeping management feature is second to none.
Xero integration: Advanced integration with Xero makes it easy to reconcile your accounts and speeds up financial reporting. You can also automate invoices, deposits, and payments apart from connecting to multiple revenue streams.
2. HiRUM
HiRUM is an Australian-based property management software company that offers a range of software solutions for vacation rental and hotel management. However, you will need to download multiple apps to manage housekeeping, inventory, and property inspections.
Take a look at HiRUM's features:
Centralized reservation system: This allows guests to book a room from any device
Integrated accounting system: This feature helps property managers keep track of their finances with transparent record keeping and accounting wizards.
Channel Manager: HiRUM Channel Manager syncs with major OTAs and Metasearch Channels. With rates being automatically updated across all channels, you can avoid manual processes.
Reports: A detailed reporting system that helps property managers track their performance and improve their business.
3. Booking Hub
Booking Hub allows you to manage your bookings, payments, and guest data all in one place. You can also use Booking Hub's powerful reporting tools to track your performance and identify areas for improvement.
Guest management system: Booking Hub's guest management system allows you to release rooms, block rooms, and mark maintenance rooms.
Housekeeping system: This app needs to be downloaded on the phone to get updates on the status of housekeeping in each room. You can get alerts on check-outs, room cleaning, and guest arrivals.
Channel Manager: Unlike Preno, Booking Hub does not have an integrated Channel Manager. Instead, they are partnering with SiteMinder to offer a Channel Manager.
Booking Engine: Booking Hub integrates with Simplotel's Hotel Booking Engine to offer a booking engine.
4. OPERA Cloud Property Management
OPERA Cloud Property Management is a cloud-based property management system from Oracle that helps you manage your properties more efficiently. Designed for managing multiple properties, OPERA centralises all your property data in one place, making it easy to access and update.
Room Reservations software: With a central database, OPERA helps you manage reservations and room inventory. It offers automatic inventory and multilevel rate control apart from supporting complex reservations and loyalty programs.
Analytics: OPERA captures data from different functional areas, including sales, revenue management, operations, and catering. You can generate reports at the hotel, department, or chain level.
PMS dashboard: A customisable dashboard gives you visibility of key operational data.
Guest profiles: Centralised profile is a useful feature for hoteliers managing multiple properties. This allows you to get a comprehensive overview of each guest, including their preferences and stays across all properties.
5. RMS 
Online reservation software: Customers can directly book through RMS' reservation software. Apart from setting dynamic pricing, you can accept bookings from anywhere.
Guest portal: This tool allows guests to complete the reservation processes and personalises their experience. Right from contactless check-in, add-ons, and updating contact details, guests can use the Guest Portal to manage their bookings.
Integrated payment management: RMS Pay removes the need for third-party integrations. With RMS Paylink, you can take payments from popular payment providers.
Analytics: RMS Dashboard View allows you to track reservations and operations.
Channel Manager: The inbuilt channel manager connects to major booking agents and allows you to update rules, availability, and rates.
Which one should you pick?
So, there you go! After careful review, we have compiled a list of the top 5 best hotel management software programs available in Australia.
Preno is our top pick for a number of reasons, including excellent customer support, powerful integrations, and advanced hotel management features. The best part is that new PMS capabilities are released every 2 weeks, free of cost to Preno clients.
If you are looking for smart hotel management software for your Australian hotel, get in touch with us today.
Subscribe to our newsletter