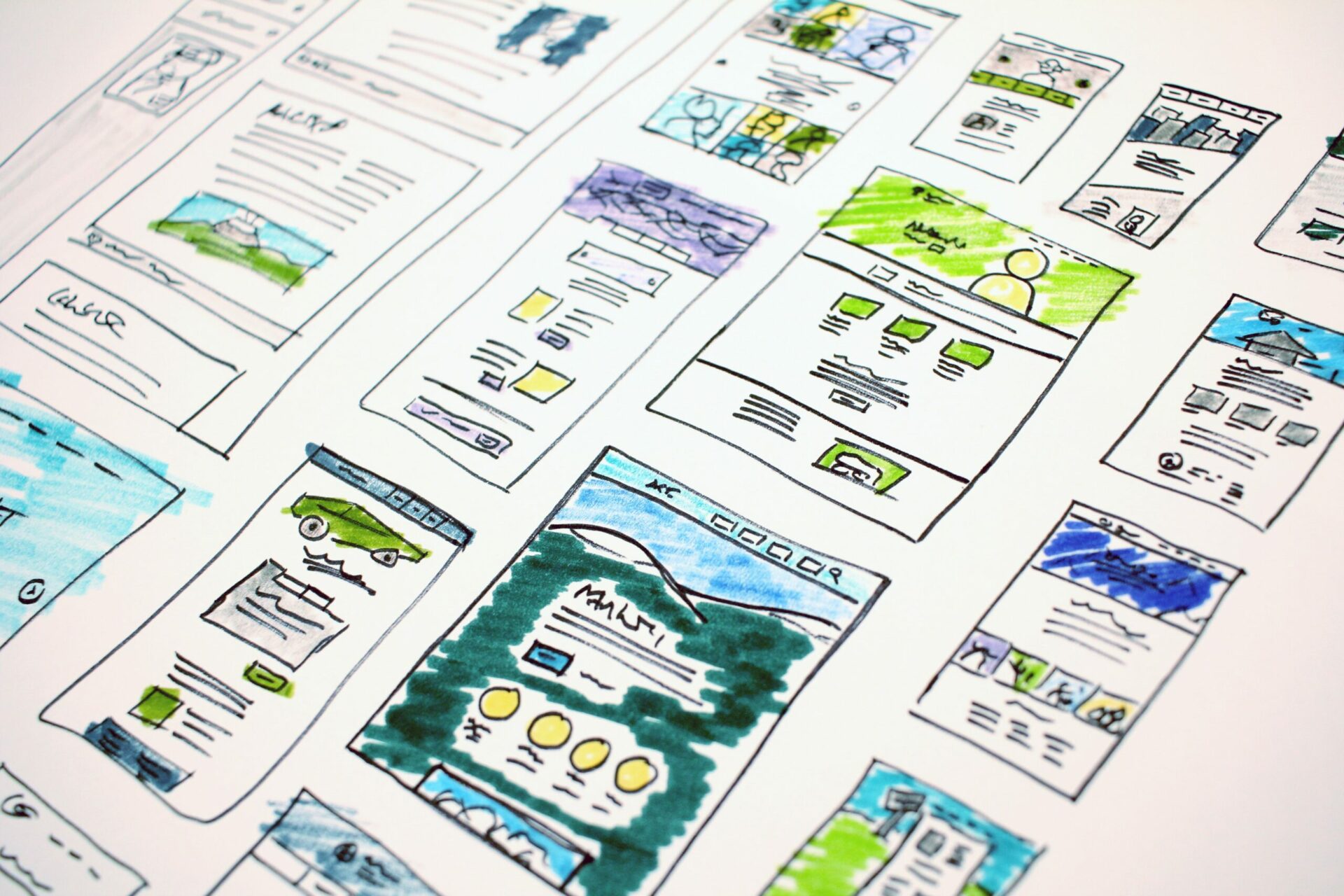 What Is the Best Hotel Website Software? WIX vs Squarespace + More
Gone are the days when you had to call the hotel front desk to make a reservation. Instead, most of the work that needed to be done by the hotel receptionist is now completed by competent software. This software is adept at doing everything from making a reservation, modifying or cancelling bookings, adding extra services, marketing, and housekeeping, among many other functions. 
Although there are quite a few players in the market, some of the hotel website software standout out from the rest. In this post, we have made an in-depth review of all the major companies that offer hotel website software services. Read on to find out.
WIX for Hotels 
WIX is an online website builder that gives businesses control of their booking and managing their reservation.
Easy to Use
Wix has a powerful editor with drag and drop functionality that adapts to your level of technical expertise. Although no coding skills are required, coders can completely customize the site according to their needs using the WIX Code. Users can make changes from an exhaustive list of elements and add or remove text boxes, buttons, and more. 
SEO
With Wix, you can connect your site to the Google Search Console and a mobile editor that helps you improve your site ranking on the web pages. It also automatically generates an SSL certificate for all websites made using it.
Customer Care
Customer care is another reason why WIX stands apart. Its help centre consists of articles covering major and minor queries in 9 different languages. Apart from that, the WIX editor has step-by-step videos for almost every feature it offers. You can also ask coding-related queries in the Wix Code Forum.
Squarespace for Hotels
Squarespace offers aesthetic templates and helps customers launch their hotel websites easily. 
Build Stunning Websites
Squarespace offers beautiful templates that you can utilize to build the perfect homepage for your hotel business. Most importantly, you can build websites with Squarespace even if you do not know HTML or CSS. It also offers excellent performance to keep your website functioning pretty well for a long time. Its reliability is an advantage when compared to most other website builders.
Online Monetization
Squarespace allows great opportunities to monetize your site online. You will be able to easily integrate your website with social media and even build excellent online checking-out systems. The site even allows you to maintain an online inventory, and it does not have a limit on the number of items you can sell.
Rocketspark for Hotels 
Rocketspark is one of the most premium hotel website software available on the internet. They cater to a wide range of customers, including tour guides, hotels, retreats, and more.
Easy to Design
Rocketspark offers highly customizable templates, and customers can either choose to design their websites themselves or employ a website designer to design their site themselves. If you choose to design the website yourself, you will have access to plenty of customizable templates and be assisted 24×7. They offer easy drag and drop editing so that it does not require coding. Its edit options allow you to showcase pictures of your hotel and its surroundings to attract more visitors. 
Excellent Customer Service
They have an award-winning team of customer care executives who are always available to help whenever a customer faces any issue. The Rocketspark website also has hundreds of easy, step-by-step guides, webinars, and other blogs to assist their customers. 
Website Visibility and Ease of Use
Websites designed through Rocketspark have a good visibility rate because they closely adhere to the Google Search ranking algorithm. In addition, its easy-to-use interface makes it very easy for your customers to enquire or make reservations on the website.
SiteMinder Canvas for Hotels 
Siteminder is the biggest hotel channel manager software company in the world. Their functionality and power are unmatched in the market. If you already have your channel manager and booking engine with Siteminder. You should look at hosting your website with them too. They will often package deals to give you a competitive price.
Ease of Use
SiteMinder Canvas allows you to create hotel websites yourself. You do not need the help of web developers, so you can easily forego the hassles of managing and finding them. Additionally, you can also integrate the SiteMinder Hotel Booking Engine with the website builder to provide a seamless experience for your customers. On integration, promotions and extra services can be conveniently displayed to attract more traffic.
SEO-friendly Website
SiteMinder's website design incorporates the latest SEO techniques that drive more visitors to your website. With it, you can also list your offerings on some of the best metasearch sites like Google Hotel Ads, Tripadvisor, and Trivago.
Versatility
The hotel website software allows you to view the website you create in 20 different languages. This attracts an international audience because they can read and understand your site in the language of their choosing.
Overview of Staah InstantSite 
Staah was one of the first companies to build a dedicated channel manager. They are the best in the market for managing properties with multiple locations. If you already have your channel manager and booking engine with Staah. You should look at hosting your website with them too. We know buying multiple products from them can save you on subscription fees.
Easy Editing and Building
Staah InstantSite offers a wide range of clutter-free templates which you can use to build your hotel's website. Coding is not required, and changes are extremely easy to make. Their management system is smart and intuitive, and any updates to your website can be published immediately. You can also add or remove web pages without any additional hassles. 
Enhanced Online Traffic
Websites built with Staah InstantSite are mobile optimized and have been incorporated with the best SEO tools. Staah InstantSite also includes a Google Maps plugin among its numerous other templates to ensure that guests can accurately find your property. 
More Direct Bookings
Staah InstantSite is powered by its CovertDirect Booking Engine, which is a hotel reservation system that drives more direct bookings. This significantly increases revenue generation.
Overview of GuestTraction 
All the websites built through GuestTraction have been custom-designed for accommodation services like hotels. They include a hassle-free integration of the booking and payment procedures and information about the properties. 
Customized Design Team
GuestTraction offers individual website creation, which means they assign a personal design team for each website project. It includes an around-the-clock account manager, several mock displays of the new website, and an initial design meeting. GuestTraction focuses on individual attention, keeping in mind the customer's exact demands.
Uses Silverstripe CMS
GuestTraction websites are built using the Silverstripe CMS, which closely adheres to your business's desired outcomes. Silverstripe CMS does not force your business outcomes into something that does not suit your needs. Additionally, it has an excellent security system in place and great customer service as well. 
Overview of Hotera CMS 
The Hotera content management system is a website design platform curated for accommodation providers. 
Easy to Use 
Hotera CMS has beautiful templates that are ready to use. Simply entering the content and images to your website and linking your account with your website will be enough to launch your website to the world. The websites created through Hotera CMS are SEO optimized, thus guaranteeing you a great place in google rankings. Their website designs are mobile-friendly and easy to navigate, which attracts a lot of traffic. However, you can also access the code and make changes to your website. Hooters can be integrated with any hotel booking engine. They also suggest the best hotel booking engine to use for the kind of accommodation your business provides.
Easy to Edit
Making changes to your website once it has been created is not a difficult task with Hotera CMS. You can easily edit your website with only a few clicks. 
Low cost
Hotera CMS offers a standard plan of $49 that includes a lot of features, including an SSL certificate, free support, and image galleries, other than integrating your website with most booking engines. They also offer a trial period of 30 days which is completely free of cost. 
Subscribe to our newsletter