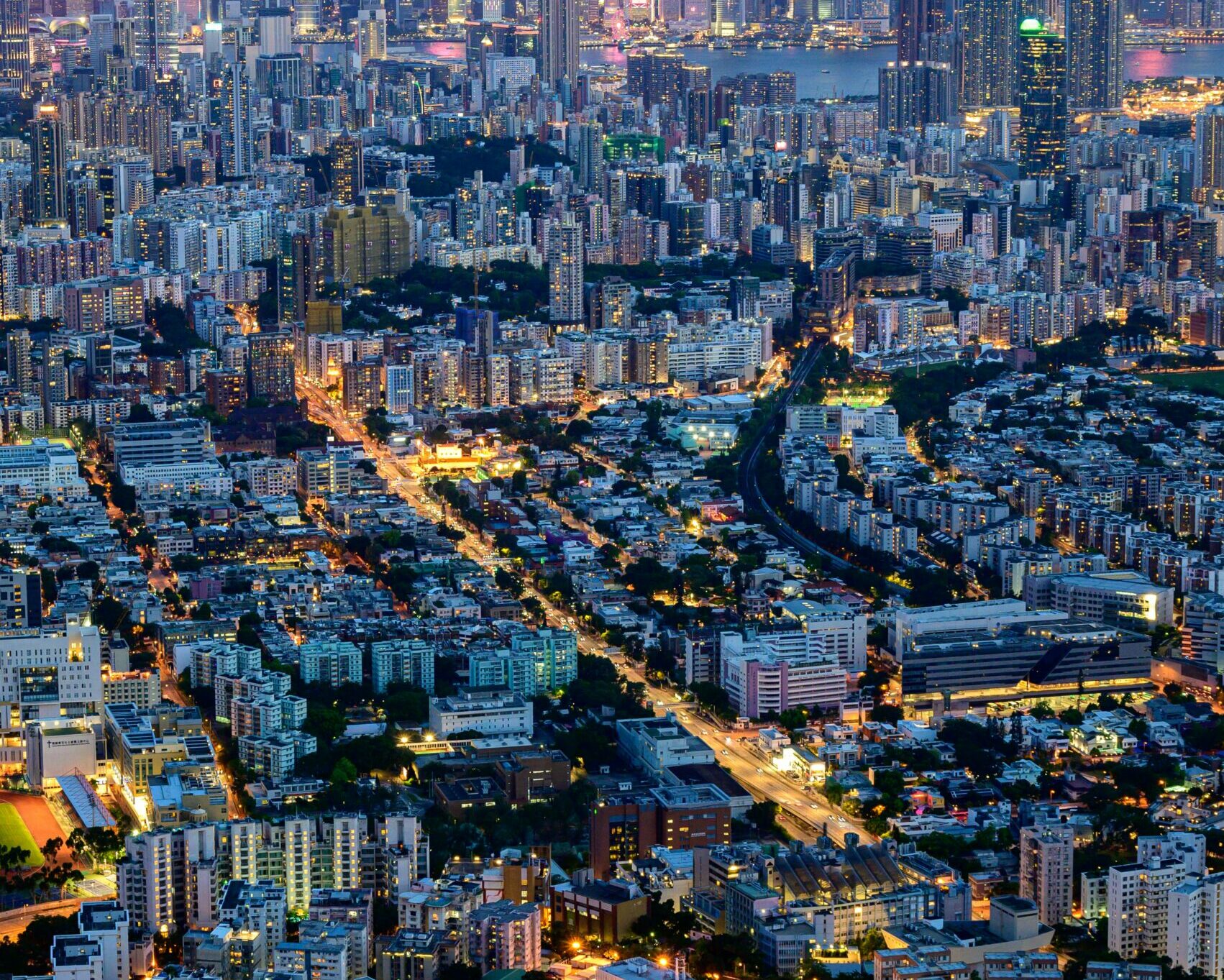 Why Are Channel Managers Essential for Hotels?
As the hospitality industry becomes increasingly competitive, hotels are looking for ways to stand out from the crowd and attract more guests. One of the most effective ways to do this is to make sure your hotel is visible on as many online booking platforms as possible. However, managing multiple booking platforms can be a time-consuming and daunting task, particularly for small hotels that don't have a dedicated team to handle this. This is where channel managers come in.
Channel managers are software programs that allow hotels to manage their bookings across multiple channels from one central system. In other words, they take care of the nitty-gritty details so hoteliers can focus on providing a great guest experience.
There are many benefits of using a channel manager, which we will explore in more detail below.
The role of a channel manager for hotels
As a hotelier, you probably registered your property with multiple online travel agencies (OTAs) like Expedia, Airbnb, and TripAdvisor. That's because you know that's where most of your guests are. A channel manager software manages the online distribution of your hotel's rooms safely, securely, and in real-time. It allows you to update room availability and the latest room rates across multiple channels instantly and simultaneously. When a guest books a room with your hotel on an online booking site, the channel manager automatically updates your inventory, reflecting it across all the connected channels and your PMS. Simply put, a channel manager makes your hotel's booking process more efficient and streamlined.
Why are channel managers essential for hotels?
Running a hotel requires your full attention. Managing bookings from various distribution channels can be challenging, even with a large administrative team. You and your team need a centralised system that simultaneously manages and optimises all your distribution channels from a single place.  This is where a channel manager comes in.
A channel manager is an essential piece of software for any hotel that wants to increase its online visibility and reach more guests. Channel managers allow hotels to list their rooms on multiple online booking platforms, often at the same time. This can save a lot of time and effort for hotel staff, as they would otherwise need to update each platform manually.
A channel manager seamlessly connects to your Property Management System (PMS) with online booking channels. Once you have set up your account and connected it to your PMS, the channel manager will automatically post room availability and rates on different booking websites. It also synchronises any changes made on the PMS, such as new bookings, cancellations, or changes in availability. This way, you can be confident that your hotel's online presence is always up-to-date and you aren't accidentally undercutting your business.
As a hotelier, your aim is to bring in as many guests as possible in order to ensure maximum room occupancy and increased revenue. A channel manager can connect you with new guests by listing your rooms on booking platforms around the world that you wouldn't have otherwise had access to. Channel managers also offer a number of features that can help increase your hotel's online visibility, such as search engine optimisation (SEO) tools and Google Ads.
The benefits of using a channel manager go beyond simply saving time and generating more bookings. Channel managers can also help you to better understand your guests and what they are looking for in a hotel stay. With comprehensive reporting tools, channel managers can provide insights into which booking platforms are generating the most traffic, what type of guests are booking rooms, and how much they are spending on average. In addition, channel managers can track a hotel's online reputation and guest satisfaction scores, making it easier for hotels to identify any problems and take action to improve their ratings. All of this valuable data can be used to inform your marketing and business decisions, helping you to attract even more guests in the future.
The benefits of having a channel manager
Here are 13 benefits of using a channel manager software in your hotel:
Connect with all major online OTAs, RTAs, and GDAs.
Eliminate time spent on extranets – manage all your channels from a single platform.
Identify the best channels for your business and revenue.
Manage multiple bookings in real-time, across various channels, easily and quickly.
Improve online reservations by providing accurate room and rate-related information.
Eliminate the chance of human errors that lead to over-bookings and avoid embarrassing mistakes like double booking your hotel rooms.
Save several man-hours by automating most of your administrative tasks linked with bookings.
Promote your brand and ensure greater brand visibility in a worldwide market.
Automate administrative tasks and increase your staff's productivity.
Maximise occupancy by reducing out-of-date inventory.
Get real-time data and insights into how your hotel is performing on various OTAs.
Monitor reviews and take proactive measures to improve guest satisfaction scores.
Use up-to-date data to inform your marketing decisions and attract more guests.
What types of hotels need a channel manager?
Any type of hotel can benefit from using a channel manager. Whether you run a small, family-owned hotel or a large international chain, a channel manager can save you time and help you to reach new guests. In addition, channel managers offer a number of features that can be tailored to the specific needs of your business, such as rate optimisation tools, multiple property management, and support for multiple languages.
How to find the right channel manager for your hotel
With various channel managers in the market today, finding the right one can be challenging. Here are some factors you should consider when choosing a channel manager for your hotel:
Decide what you want to achieve from installing a channel manager
There are several reasons to use a channel manager. The channel manager you pick will depend on what you want to achieve with the software. Here are some considerations:
·        Increase online visibility
·        Connect with channels that benefit your property
·        Improve your guests' customer experience
·        Reduce manual work and save time
·        Promote your hotel through marketing and distribution
·        Attract new guests and keep existing ones
·        Improve your property's bottom line
·        Obtain valuable insights regarding guest preferences and bookings.
Some channel managers like Preno will allow you to do all of the above, while others focus on specific goals. When considering which channel manager to use, make sure to pick one that will help you achieve your desired outcome.
Research different channel managers
Every channel manager is different and has something unique to offer. Some can connect to your hotel's PMS, while others can connect you to your most critical distribution channels. Some channel managers are cheaper but offer more functionality, while others provide analytics and reporting to help you make better business decisions.
The best way to find the right channel manager is to research all your options and then decide which one is the best fit for your needs. You can read reviews, compare features, and check out pricing before making a decision.
Ask for recommendations
Ask for recommendations from people in the industry and use channel manager software. It's a good idea to have them talk you through the pros and cons of the software they use. These are real people who can give you honest feedback on the performance and benefits of different channel managers they have used.
Try before you buy
Once you've narrowed down your options, it's time to take the next step and try out the channel managers you're interested in. Many channel managers offer free trials so that you can test out their features and see if they're a good fit for your hotel. Be sure to take advantage of these free trials to get a feel for how the software works and see if it's right for you.
Ask about customer support
Customer support is important when using any type of software, but it's especially important when using a channel manager. Things can go wrong, and you want to be sure that you have someone to help you fix the problem quickly. Be sure to ask about customer support when considering different channel managers.
Get quotes and compare prices
Channel managers are available with different pricing models. While some work on a compensation model, others work on a monthly fee based on room sizes. Still, others have added costs for setup and for the addition of new channels. Some channel manager providers require you to buy the software for a minimum period. When considering the price, also think about what you get in return. Is the software easy to use? Does it have all the features you need? Does it come with good customer support? These are all factors that should be considered when making your decision.
Some other important question to ask are:
What are the contract terms?
What is the cancellation policy?
How long does the software take to implement?
Is training included in the price?
Make sure you understand all the fees before signing a contract. You don't want to be surprised by hidden costs down the road.
Get started with a channel manager
Once you've chosen the right channel manager for your hotel, it's time to get started using the software. Be sure to read the documentation and take advantage of any training or support that is offered. Once you're up and running, you'll be able to take advantage of all the benefits that channel manager software has to offer.
A channel manager is an essential piece of software for any hotel. It can help you increase bookings, save time, and improve your overall operations. Be sure to do your research before choosing a channel manager, and be sure to take advantage of free trials to test out the software. Once you've chosen the right one for your hotel, you'll be able to enjoy all the benefits it has to offer.
Need a channel manager that has every feature you need? Sign up for Preno's free trial today.
Subscribe to our newsletter