Why You Should Automate Your Hotel Payments With Preno PMS
I'm excited to announce Preno's latest feature: Auto-Payments. This feature is a game changer for busy hoteliers, and those invested in creating the best possible experience for their guests. Made to save you time, organise your finances and ensure that your payments are made right when you need it – without disrupting the guest experience.
Why should I automate my hotel payments?
As a former hotelier myself, I know that when travelling, guests often have a lot on their minds – from navigating the unfamiliar city and exploring new places to enjoying quality time with friends or loved ones. They don't want to spend their trip worrying about whether they remembered to make their payment on time or dealing with administrative tasks that disrupt the overall experience.
Similarly, you as a hotelier have a lot on your plate – from managing bookings and reservations, to checking in guests and making sure everything keeps to schedule. It's hard enough dealing with all these things without having to worry about chasing down payments from each guest when their departure date arrives. Let alone, manually checking and charging each payment.
With Preno's Auto-Payments, you can relax knowing that all your guests' payments are made right on time. This feature is built to help you put your property on auto-pilot, collecting guest payments automatically, from deposits right through to remaining balances. This not only saves time and reduces the risk of forgetting to charge your guests, but also ensures that you always receive payments when you need them.
Not only that, but it will save you hours of unnecessary admin work and worry. Rather than charging a guest manually, by inputting, checking and confirming balances, which can be boring and repetitive. You'll now be able to have your payments made automatically for you. This significantly reduces the risk of human error, giving you one less thing to think about and allowing your team to focus on providing the best possible experience for all guests.
How does Auto-Payments work?
Preno's Auto-Payment feature works by allowing you to set rules within the Preno that will trigger for payments to automatically be processed. The great thing about it is that it gives you the ability to tailor your rules to suit your business needs and preferences.
For example you can:
Charge the full payment for a booking immediately as a guest checks out,

Charge a 20% deposit at the time of check-in or days before arrival,

Charge the remaining balance automatically when a guest checks out.
By using this feature, you won't have to worry about charging late fees or dealing with guests who haven't paid in advance. This will help both you and your guest have a seamless check-in experience, and you can relax knowing that their payment has already been taken care of.
How does Auto-Payments work with OTAs?
Another great benefit of Auto-Payments is that you can receive payouts from your OTAs faster. We know a lot of hoteliers tend to charge the full balance manually when guests check out. Now, you can set up a rule to charge guests the day of check in, which in turn, will allow you to receive payments from your OTAs, much faster. Then, you only have to worry about charging incidentals thereafter. 
How does Auto-Payments work the Xero integration?
Additionally, this feature coupled with our Xero integration, ensures all your Xero invoices will be up to date. You'll now be able to automatically charge deposits without GST. Then, when a guest checks out, the full total (including GST) will be deduced. As a result, you'll never have to worry again about refunding GST charges for canceled bookings, and ultimately, making the booking process as seamless as possible for both parties.
Whether you are looking for an easy way to collect payments or to provide your guests with a more streamlined check-in process, this feature is the perfect solution for you.
How do I set up Auto-Payments?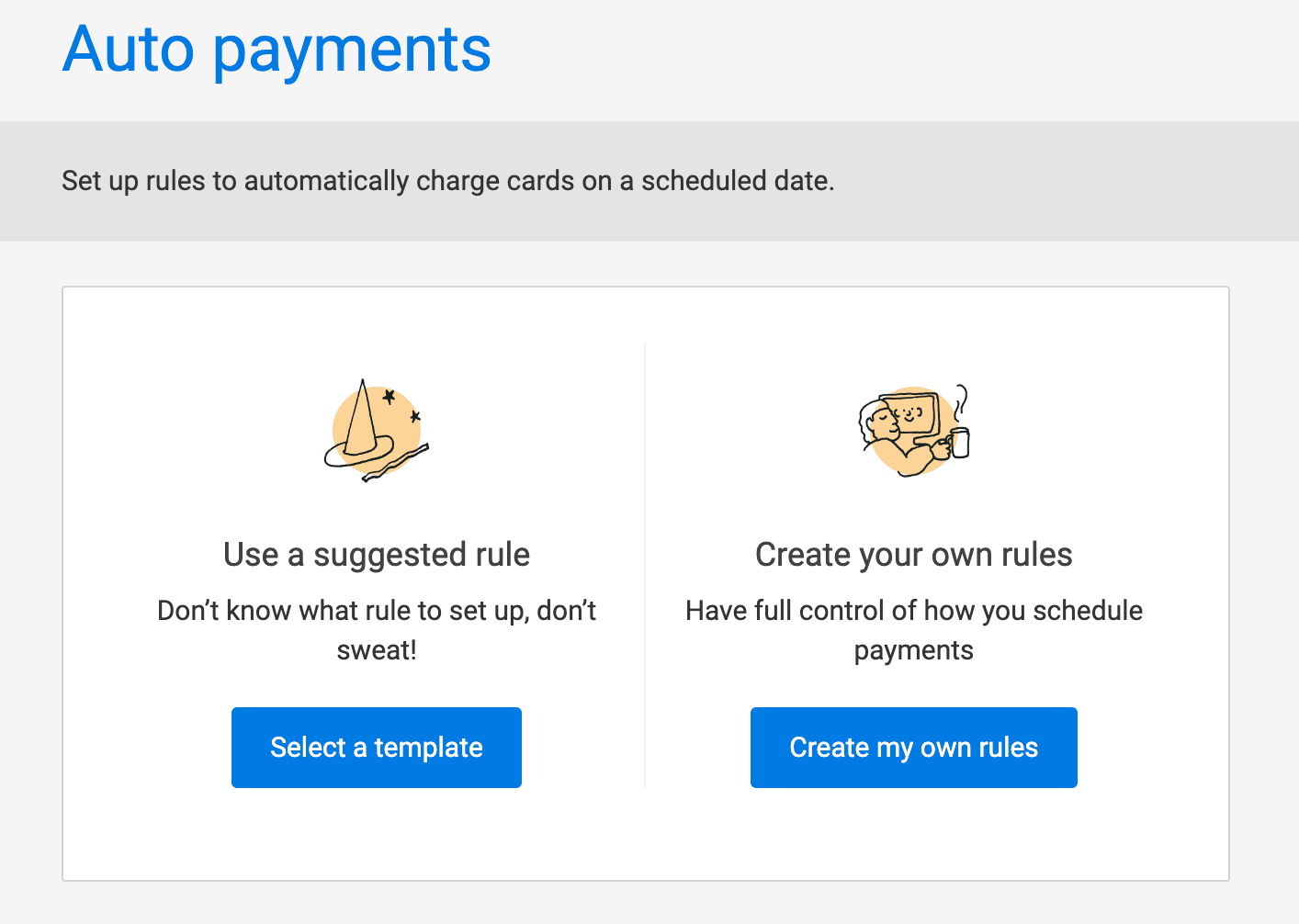 As a Preno customer, you can choose to either create your own auto-payment rule from scratch, or, choose from one of our suggested templates to start automating payments in minutes.
Simply head to the Settings tab and navigate to the Auto-Payments page to view any existing payment rules. To set up a new rule, click on "create my own rules" and choose the booking source, percentage amount, and scheduling for the payment. Rules can be stacked for multiple payments for each booking. 
If you're unsure what payments to automate, you can select "select a template" that will provide you with automation templates that you can then fill in.
Subscribe to our newsletter