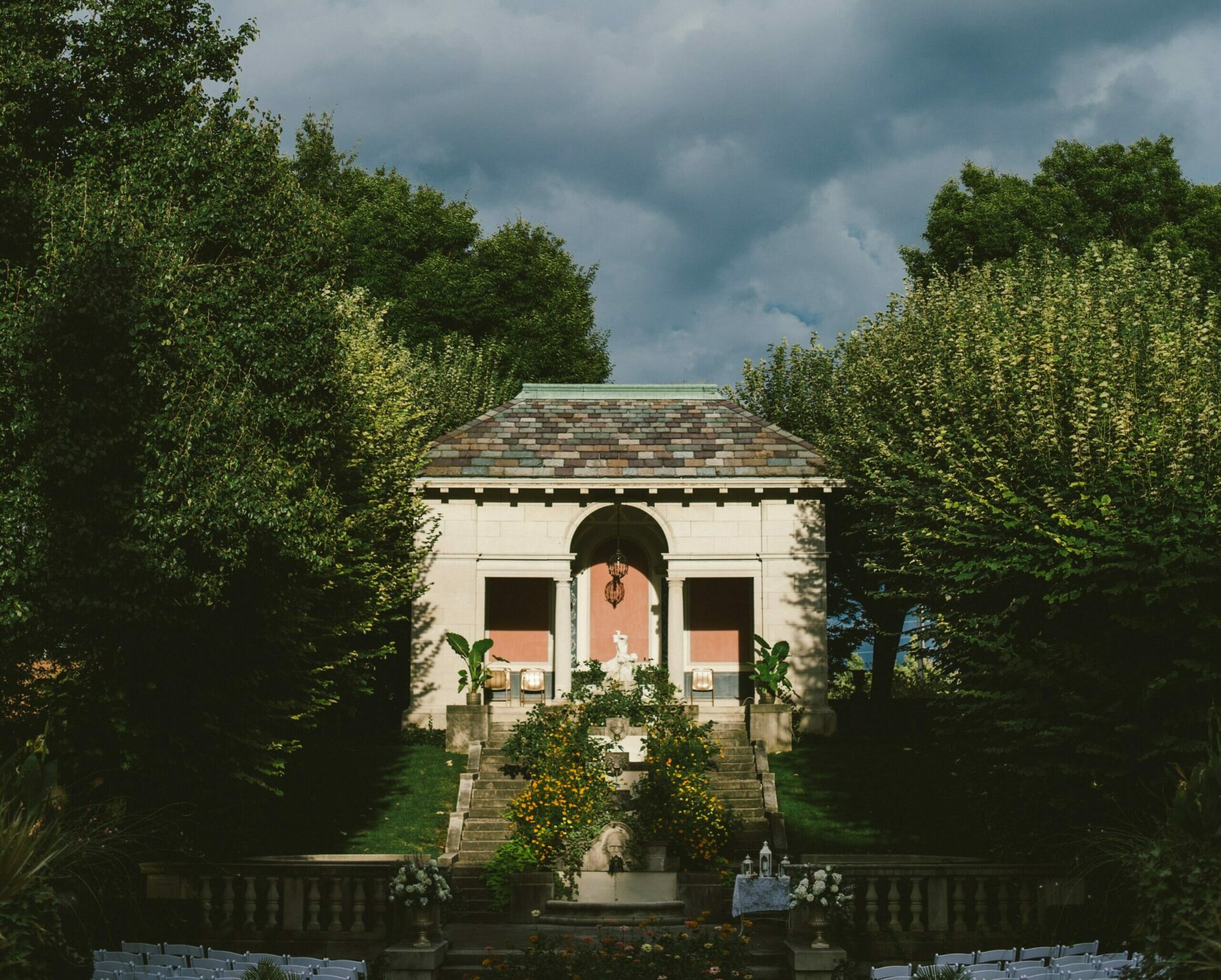 10 Reasons You Need a Bed and Breakfast Booking System
Your bed and breakfast is a unique, one-of-a-kind business. You offer your guests a cozy place to stay, along with home-cooked meals and warm hospitality. But in order to run your business smoothly, you need a bed and breakfast booking system.
What is a bed and breakfast booking system?
A bed and breakfast booking system is software that automates all the administrative work needed to manage your property's reservations, guests, and revenue. The system collects all your bookings from your websites and various distribution channels and organises them in one place so you can manage your business more efficiently. But that's just the system in a nutshell. Here's a look at 10 reasons your bed and breakfast establishment can benefit from a bed and breakfast booking system.
10 reasons you need a bed and breakfast booking system
Reason #1: Save time
A bed and breakfast booking system simplifies your workflow by automating time-consuming tasks associated with bookings and reservations – whether your bookings come from online agencies, walk-ins, your website, or even phone bookings. Bed and breakfast booking systems come packed with features to manage check-ins, check-outs, cancellations, room allotment, payments, guest communications and confirmations, and organise your housekeeping. With all your tasks taken care of and synced automatically, you can cut your workload and have more hours in a day to focus on your guests and other tasks at hand.
Reason #2: Stay organised
Running a B&B is no easy feat. As a B&B owner, you are responsible for food service and housekeeping – including laundry, vacuuming, and bathrooms. Keeping track of which rooms need to be cleaned, when they should be cleaned, and ensuring proper hygiene across your establishment is time-consuming. And if you run a smaller establishment, you might even be doing some of these tasks yourself.
A bed and breakfast booking system ensures that all the information regarding your rooms, guests, and bookings are stored in one centralised location. This way, you can easily see which rooms are occupied, which ones need to be cleaned, and when they should be serviced. You can schedule and streamline all your day-to-day and weekly tasks, track each room's status, and even leave important instructions for changeover staff. You can also track any special requests made by guests and ensure that these are carried out accordingly. With all your information stored in one place, you can easily stay organised and on top of things.
Reason #3: Keep track of guests
B&B booking systems store all your guests' details so you can easily access guest information and details, better understand their preferences, and provide them with a personalised guest experience. With all your data in one place, you can identify return guests, serve them more efficiently, and interact with and help new guests with their requirements.
Reason #4: Accept payments
Bed and breakfast booking systems help you process and manage payments in multiple currencies with a fully integrated payment gateway. You can now give your guests the privilege of choosing their preferred payment method – major credit and debit cards, stripe, PayPal, and even digital wallets to make quick and secure transactions. You can also offer your guests the option to pay in advance or at the time of check-in/check-out. With a bed and breakfast booking system, you can streamline your payments and reduce accounting discrepancies.
Reason #5: Promote your business
Promote your business across multiple channels and to a global market in real-time. A bed and breakfast booking system gives you the power to manage your rates and inventory across all your distribution channels from a single platform. You can also take advantage of automated marketing tools to upsell your services, cross-sell complementary products, and win back lost business. With a bed and breakfast booking system, you can easily increase your reach, drive more traffic to your website, and boost your bookings.
You can also create and sell enticing packages and add-ons quickly online. This enables you to attract more guests and increase your revenue through your booking system by offering them multiple services and allowing them to choose what they want. You can also offer group discounts, early bird offers, and last-minute deals with ease. You can even run targeted marketing campaigns and track their performance to see what works best for your business. All this is possible with a bed and breakfast booking system.
Reason #6: Manage your bookings 
Thanks to the modern bed and breakfast booking system, you don't have to wait by the phone 24/7 to receive bookings. The system works continuously, allowing you to accept registrations around the clock. Plus, your guests have the freedom to book any time they want, choose their room type, how long they want to stay, get add-ons, and securely pay online.
An integrated system syncs information across all platforms. So, if a guest books through your website, the information is updated on all other channels in real-time. This way, you can avoid overbooking and ensure that your guests always get what they want without any hassle. You can also offer them different cancellation policies according to their needs and preferences.
When a booking is made, the system automatically sends out confirmation emails and messages to the guests. If you do receive a cancellation, or gain a new reservation, they're automatically updated in real-time on your website and across all registered online travel agencies too. If a guest does not show up, their reserved room is automatically freed up and made available for booking. This way, you can reduce the number of no-shows and last-minute cancellations.
You can also use a bed and breakfast booking system to upsell your services and products or cross-sell complementary items such as airport transfers, tours, and tickets to local attractions.
Reason #7: Find new guests
Attracting new guests to your bed and breakfast establishment can be quite a hassle if your property is lost among the myriad of similar properties. The good news is that your booking system can also be your answer to attracting many more first-time guests. All it takes is a bit of marketing skill.
You can easily integrate your booking system with Google Analytics to track important metrics and see where your guests are coming from. This way, you can tailor your marketing efforts to effectively reach your target market. From there, you can use targeted ads on social media, search engines, and various other websites to drive traffic to your property's website or specific landing pages.
Your booking system should also come with an inbuilt review management tool. This way, you can keep track of all the reviews and testimonials left by your guests. Not only will this help you improve your services, but it will also give you social proof that you can use to attract even more guests.
Reason #8: Keep your guests happy
Today's guest expects a more personalised guest experience. But when you don't know anything about your guest, it's hard to provide them a pleasant guest experience, let alone a personalised one. A bed and breakfast booking system provides valuable insight into individual guests – where they come from, their age, preferences, interests, and why they are visiting your country/city. The system can collect all this information and compile this data for you in comprehensive reports. That way, you have all the information you need to understand each guest better and provide them with a guest experience beyond their expectations.
Reason #9: Save money
Are you spending a fortune on the commissions to online travel agencies with each booking you receive? With a bed and breakfast booking system, you can accept direct bookings from your website and save paying high commission fees. You can also use your system to send promotional offers and discounts to your guests and offer them loyalty rewards for booking directly with you. This way, you'll not only save money but also build a good rapport and relationship with your guests.
Another way you can generate more revenue with a bed and breakfast booking system is by offering upgrades to attract more guests. Room upgrades, discounted spa treatments, free breakfasts, and discounted prices attract guests who are always looking for properties that offer more value for their money.
Reason #10: Run your business more efficiently
Running a bed and breakfast is not easy. You are in charge of bookings and cancellations, guest requests, room availability, finances, marketing and promoting your B&B, housekeeping, food service, and more. With your administrative work taken care of seamlessly by a bed and breakfast booking system, you can concentrate on providing your guests with a unique and unforgettable guest experience. You can also use the system to automate various tasks such as sending out confirmation emails, reminder emails, thank you notes, and more.
If you've had to let go of staff in recent years due to Covid-19, a bed and breakfast booking system can automate a lot of the tasks that would normally be carried out by employees. This can help you save on labour costs and keep your business running smoothly, even with a smaller team.
The right bed and breakfast booking system will provide you with all the features and tools you need to manage your property efficiently and increase your bookings. It will save you time, money, and help you attract more guests. So, if you don't have a booking system for your B&B yet, now is the time to get one.
Need a booking system for your bed and breakfast? Sign up for Preno's free trial today.
Subscribe to our newsletter