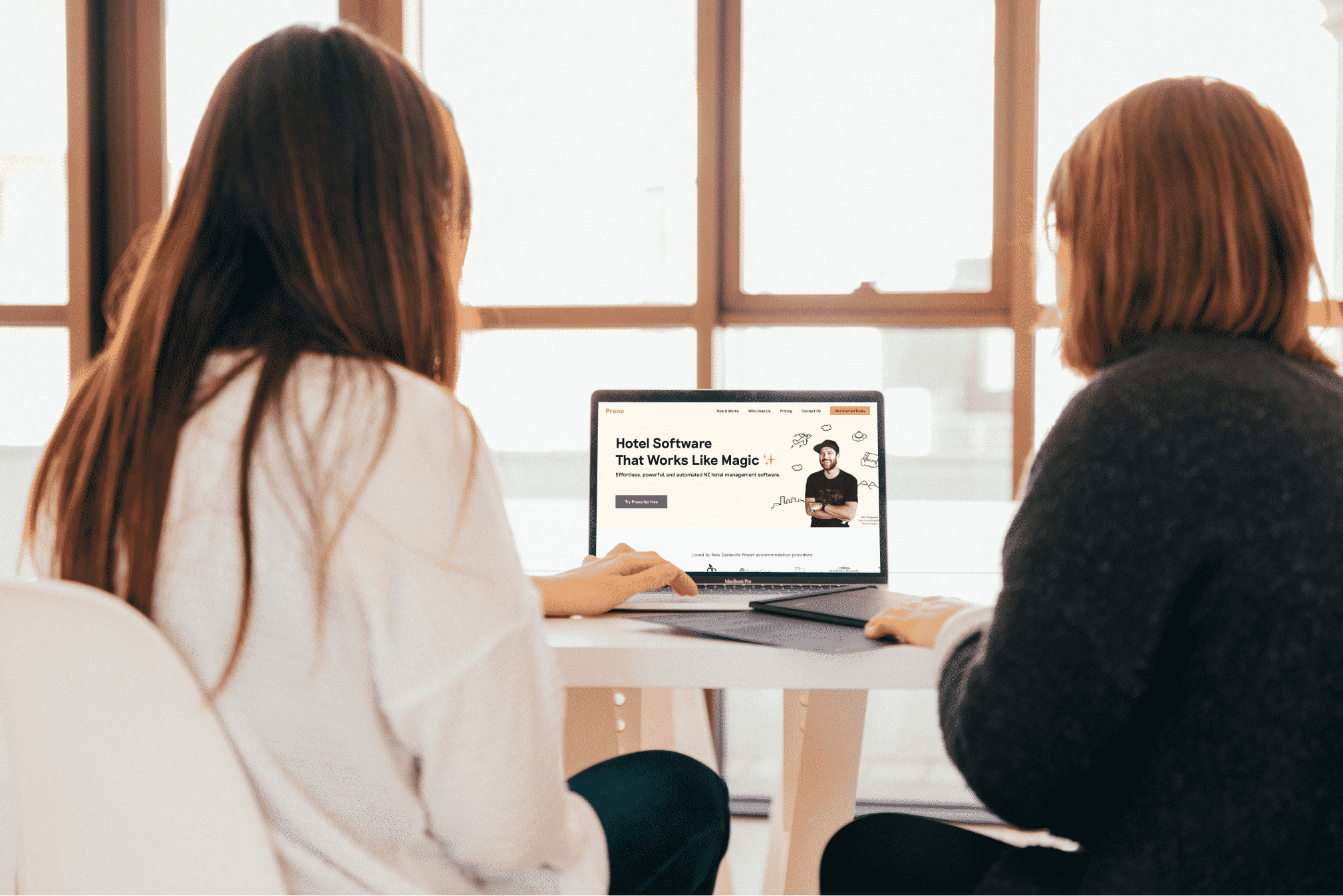 7 Things To Consider When Purchasing a Property Management System
A PMS (Property Management System) is a software application that helps businesses manage their bookings, guests, and finances. It is often used in hotels, but can also be used in vacation rentals, hostels, and bed and breakfasts. A good hotel PMS will save you time and money by automating tasks such as reservations, guest check-in/check-out, and accounting. It will also give you valuable insights into your business. Such as which room types are selling the most, or what amenities your guests are using the most.
There are many benefits of using a PMS, but some of the most important ones are:
Automating tasks such as reservations, guest check-in/check-out, and accounting.

Gaining valuable insights into your business, such as which room types are selling the most or what amenities your guests are using the most.

Saving time and money by having all of your bookings, guests, and finances in one place.

Reducing human error by automating tasks that are often done manually.

Improving communication between you and your staff by providing a central place for all communications.
If you're in the market for a PMS, or a new PMS, it's important to choose one that fits your business' needs. There are many factors to consider when making this decision, so we've selected our top 7 features to look for when purchasing a new PMS for your hotel.
Cloud-Based PMS App
Covid-19 has fast-tracked our need to be flexible with our working location. For hoteliers to be able to do this, they'll need a PMS system that's cloud-based. 
A cloud-based PMS is a software application that allows hoteliers to manage all aspects of their business from a single, centralised platform. A cloud-based PMS provides many benefits for hoteliers, including the ability to access guest information and reservations from any device with an internet connection, real-time updates of guest information, and automatic backups of data. As it's all linked together, everyone in your team can see the exact minute housekeeping has finished with a room, or a guest has checked out. They tend to be more powerful in their capabilities and are updated regularly to improve performance.
Cloud-based property management systems are usually cheaper and more scalable. You will no longer need to invest and rely on internal IT specialists, and the PMS provider will be there to help if any problems arise. Also, you'll no longer be running the risk of hard drive failure and losing all your data.
Overall, it's a much safer and more flexible option you should take advantage of in this digital age. You'll gain back precious time now that you won't be tied to a desk, and be able to spend this interacting with guests, as you're free to manage on the go.
Mobile-Optimised PMS
While a cloud-based PMS gives you the freedom to manage your property from anywhere in the world, it's important to make sure the system you choose is also mobile-optimised. This means that you'll be able to access and manage all aspects of your property management system from your mobile device. It's no secret that we have our phones with us 24/7, so it's essential to take advantage of this for your hotel functionality. With a mobile-optimised PMS, you'll be able to check guest information, make reservations, and run reports – all from the palm of your hand.
Integrations That Align With Your Current Systems
PMS integrations are important because they allow the PMS to talk to other software applications that you use for your business. This could include your accounting software, your email marketing platform, or your online booking engine. Having a PMS that can integrate with all of these different applications will make your life a lot easier and help to streamline your business operations.
For example, if you use an email marketing platform, you can integrate your PMS with it to automatically send reservation confirmation emails to your guests. This will save you a lot of time and ensure that your guests always have the most up-to-date information about their reservations.
Overall, integrations are important because they help to streamline your business operations and save you time. Choose a PMS that offers the integrations that you need in order to run your business more efficiently or, replaces your current external integrations with their own built-in systems (which could save you money too).
PRENO TIP:
Preno integrates seamlessly with leading software Xero, making the accounting process easy. It allows you to create invoices, accept payments from online payment services, manage payments & payroll, and creates interactive reports all from within our platform. If you're already using Xero, try Preno today for free to see how it can benefit your hotel.
Scalability
When choosing a new property management software, it's important to think about the future of your business and choose a system that is scalable. Scalability is the ability of a system to grow and change as your business grows and changes. A scalable PMS will be able to adapt to your changing needs and allow you to add new features and functionality as your business grows.
A good way to check this is to check when and how often a PMS is updated with new features. If they're not updating the software every month, you may outgrow the PMS quickly and have to start again with a new system.
While you may not need all the functions a property management system has to offer just yet, think about where you want your business to be in future. Do you want to be able to upsell easily? Would you like to automate emails directly from the PMS? These are the features you should be looking out for when searching for a new PMS.
Reliable Property Management
When it comes to running a hotel, there is no room for error. That's why it's so important to choose a PMS that is reliable. A reliable PMS will provide you with the peace of mind that your hotel is running smoothly and efficiently. Look for a system that has been tried and tested by other hoteliers and that comes with a good reputation. If you have friends in the industry, ask them for a recommendation. If you don't, a good place to start is by searching Google for reviews and Capterra for software comparisons.
When checking the reliability of a PMS, you need to keep in mind that many have been around for years and while they may have plenty of positive reviews, they may not be updated as often as the newer (hungrier) companies. Make sure to, again, check how often the software is being updated, and how often they release new features you can take advantage of.
Customer Support
If something does go wrong with your PMS, it's important to have access to customer support who can help you resolve the issue quickly. Look for a PMS that offers 24/hour customer support, as well as live chat and email support. You should also be able to find plenty of online resources, such as FAQs, user manuals, and video tutorials.
Each property management system us unique and offer a multitude of features, so you'll need to find one that will adequately train you and your staff. This will ensure you get the most out of their software, and of your investment.
When considering customer support, make sure to check the location of the company. If they're based in another country, it may be difficult to get in touch with them outside of normal business hours. It's also important to check the language they use. If they don't use clear and concise English (if that's your native language) it may be difficult to resolve issues fast due to language barriers.
Easy To Use PMS
Last but not least, you want to make sure the PMS you choose is easy to use. This is important for both you and your staff. You don't want to be spending hours trying to figure out how to use the software, and neither do your employees. Look for a system that is intuitive and user-friendly.
A good way to test this is by signing up for a free trial and seeing how easy it is to navigate around the software. Make sure you try out all the features the product has to offer before your trial runs out so you have an accurate representation of how it will work for your company.
Another good way to learn is to ask them for a demo. In this, they'll show you exactly how to operate their PMS and will most likely point out features you won't come across simply by playing around with the system alone.
When looking for a new PMS, keep these seven features in mind. By taking the time to find a system that offers all of these features, you'll be sure to find a long-term PMS that will suit your needs now and in the future.
If you're looking for a PMS that has all of these features and more, try Preno today.
Subscribe to our newsletter