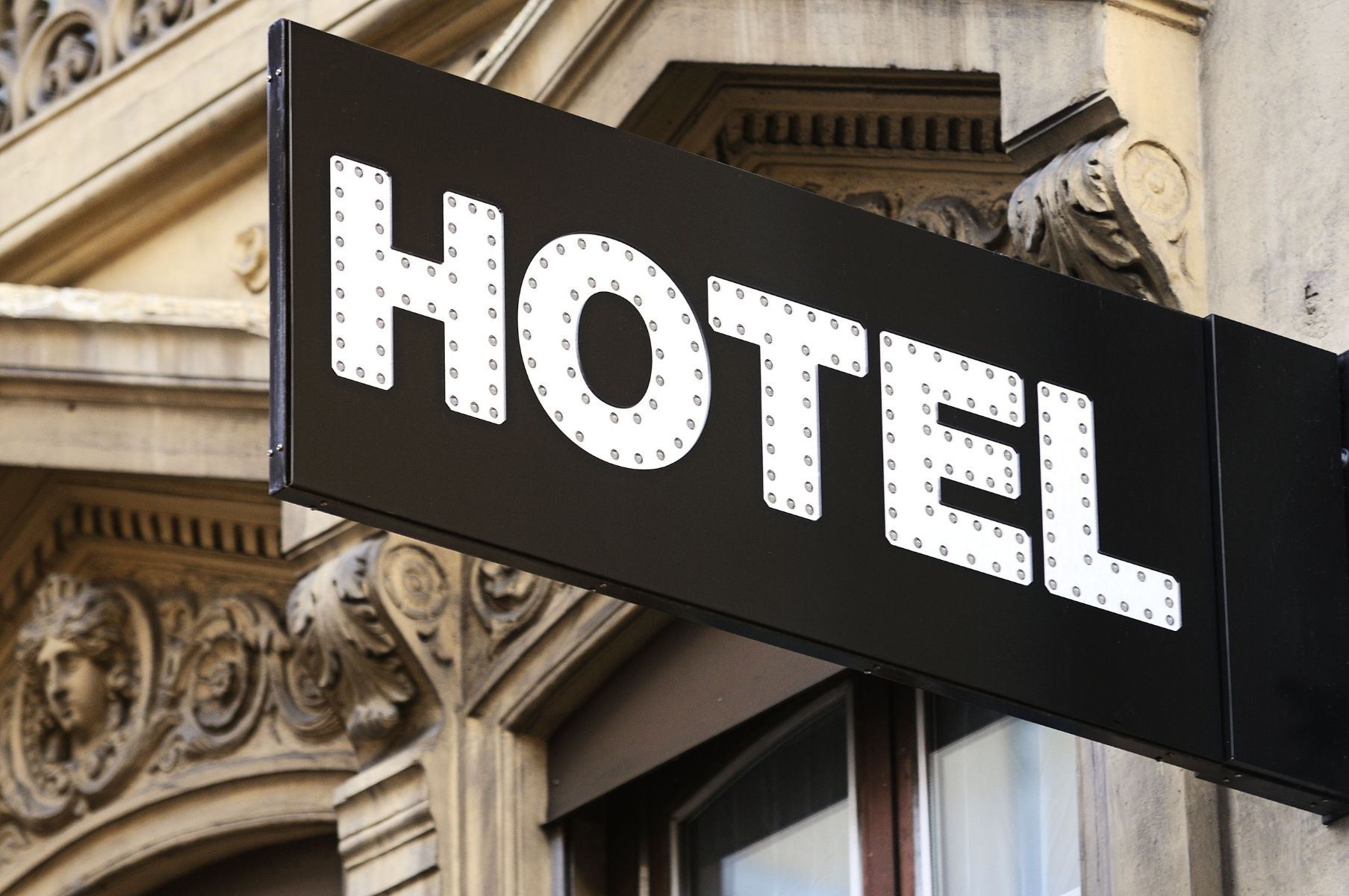 Why your hotel needs a property management system
Choosing the right property management system (PMS) is an important process that accommodation providers need to consider. Designed to help you save both time and money, easy to understand software will enable you to seamlessly manage your accommodation from your front-desk operations to your accounting and your bookings so you have more time to spend on delighting your customers. Making the right decision is important. And while you want to find a solution that suits the specific needs of your operations today, you also want to find something that will flex and scale alongside your business as it grows or evolves.
Every business needs a PMS, but not all are created equal. We've put together this guide to outline the things you need to consider if you're looking at implementing a new or upgraded property management system in your hotel business.
What is a hotel property management system?
First, it helps to get clear on exactly what a hotel property management system can do for your business.
Essentially, a PMS is put in place to automate and streamline your hotel business. Typically, a PMS enables independent hotel operators to handle the aspects of their front office workflow. This includes accounts and bookkeeping, managing guest reservations, check-in and check-out, and assigning rooms as well as operational management, such as delegating housekeeping and managing invoicing.
You could say that a PMS is the control centre for your whole operations. They allow you to ditch books, ledgers and siloed software systems and connect your entire business in the cloud. Information from each department or area of your business can flow into one single point, connecting your team and providing transparency and relevant data to everyone who needs it, right across your business.
While on-premise, server-based PMS platforms do exist, the downside of these is that you need to take care of hardware, servers and maintenance yourself. Without a dedicated IT team, this can become costly, not to mention result in frustrating operational downtime. A better choice is to go with a cloud-based (online) PMS.
Why is a cloud-based PMS is the best option? Firstly, it allows you to integrate your platform with relevant cloud-based add-on tools that add value to your business. With these integrations, data can flow seamlessly from one platform to another – with no need for double handling.
Cloud-based (Software as a Service) PMS will also generally include automatic updates and system maintenance, with customer support available when you need it. Being in the cloud, it means you can access your account from anywhere, at any time, so long as you have an internet connection. So no matter where you're working, you can always check in with operations or access real-time information on your business whenever you need it. These systems are generally easy to deploy, with a fast implementation process
Your initial motivation for looking at a PMS platform might be to streamline and automate tasks, however what you can achieve is so much more. As the hospitality and tourism industry – and likely your business – has evolved to align with guest expectations, it also means that good PMS platforms have evolved their functionality too. A PMS platform isn't just about taking care of the operational tasks in front of you, but also helping you optimise your business processes, pricing and services.
That's because the insights you're able to draw from a PMS allow you to make far more informed decisions. You're able to quickly and easily view reports and past data that provide information around customer profiles – how they spend their money, what is influencing their behaviour and what their expectations are, as well as what additional services in your hotel they are using. With this knowledge, you're better positioned to extract the maximum value from each customer. A PMS also helps you understand industry trends – when are your peak times, or when could you shift your pricing and resources in order to maintain profit margins?
The ultimate result of implementing a PMS is transparency across your business. As today's travellers become more tech-savvy themselves, they're seeking to engage with accommodation providers who can offer them a more efficient and user-centric experience.
How to choose the best property management system for your hotel
While all platforms will claim to be the solution you need, it's important to start with select criteria so you can be confident you're making the right decision for your business.
Some key things to consider when reviewing PMS platforms include:
Is it simple, intuitive and easy to use, so that even those with limited technical skills can make sense of the system?
Does it automate the repetitive administration tasks that are taking up time in your business?
Does it integrate with key systems of engagement that are critical to the smooth operation of your business?
Does the software have the features required to run your business (or the flexibility for add-ons where necessary or required)?
Is the cost in line with your expected budget?
Does it improve or augment business processes to make them easier to manage?
Is the set-up and implementation process manageable for your business, and what kind of training is provided from the software vendor?
Need a little more advice? We've also put together more detail on how to choose the best property management system for your hotel.
What are the benefits of a hotel property management system?
Technology on its own isn't a magic pill to transform your hotel operations. And like anything, there are both pros and cons to using a property management system. However, when implemented and used in alignment with your business processes, a PMS does come with benefits that immediately justify the investment. And the benefits are not only for your internal stakeholders, but also for your guests. After all, a streamlined process, clear communication, and greater personalisation make for a memorable guest experience for all the right reasons. With better systems in place, you also have more time to focus on what matters – interacting with, and ensuring the comfort and enjoyment of your guests. Some more benefits include:
Save time with streamlined front-desk workflows
Create detailed guest profiles so you can personalise future stays
Generate insightful, real-time reports on occupancy and revenue so you can optimise pricing and capitalise on the right opportunities
Connect to leading channel managers, so you can distribute your rooms through OTAs (online travel agencies) (e.g. Preno offers its own channel manager and connects with STAAH & SiteMinder)
Avoid double bookings with continuously updated information
A good PMS is at the heart of any successful hotel management strategy. They will give you back time and money while also helping you achieve a more confident sense of direction for your hotel business looking forward. A PMS will automate and accelerate all the important processes in your business, and importantly, ensure you're consistently delivering the best guest experience.
Hotel property management with Preno
Preno is a simple, powerful Property Management System designed specifically for the needs of accommodation providers, making it easy and efficient for any person to use, no technical expertise or specialised training required. It saves you valuable time on admin, simplifies bookings and billing, and integrates seamlessly with the tools you already use, while its secure, intuitive cloud-based platform makes your operating systems accessible from anywhere. It's your front desk assistant that can be accessed 24/7, at no extra cost.
Find out more about the features of Preno, or register for a free 14-day trial to see how Preno can help you work smarter.
Subscribe to our newsletter