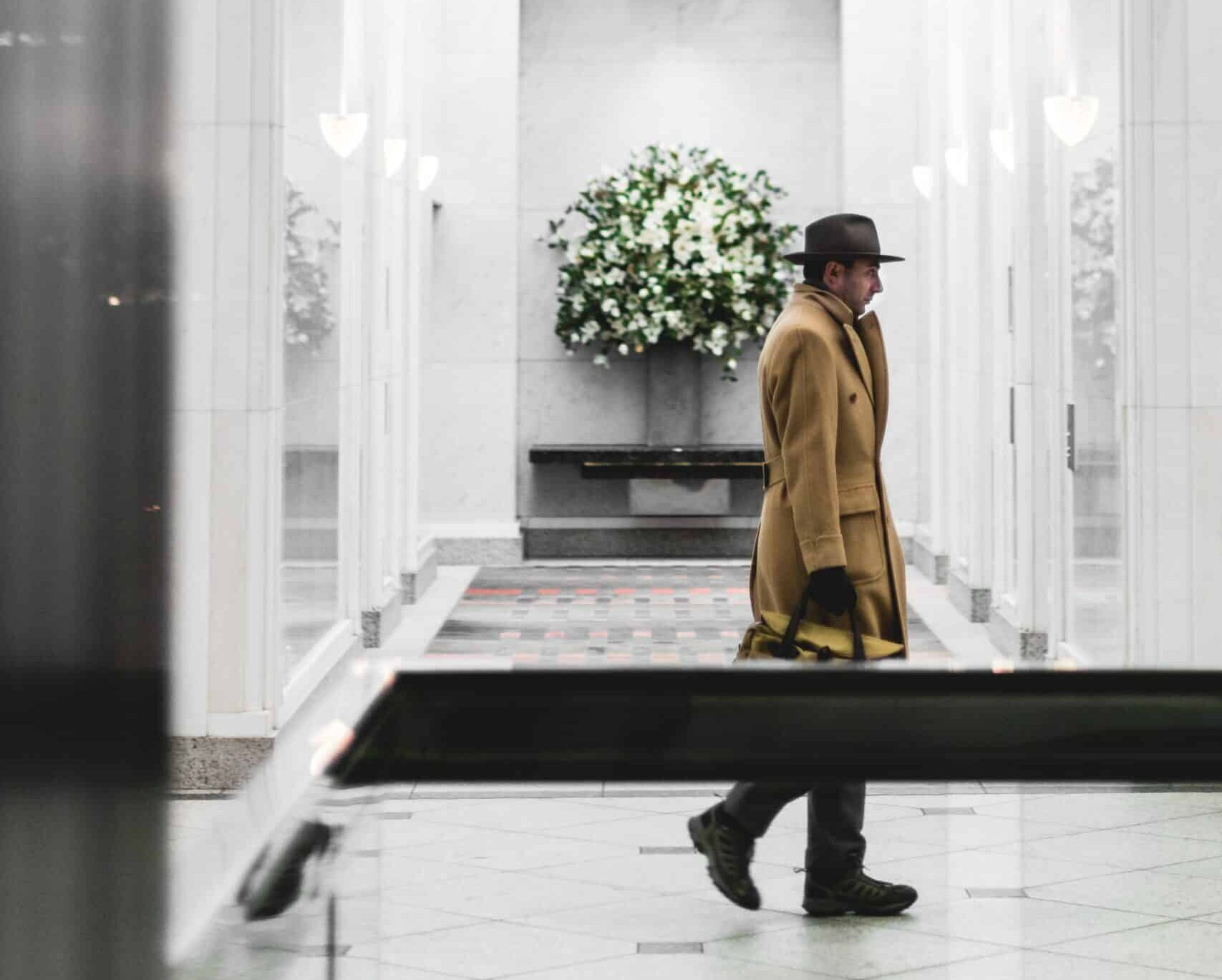 10 Ways to Boost Bookings For Your Hotel
As hotel owners and managers, it is always our goal to attract as many bookings as possible. However, the market can be competitive and it can be difficult to stand out amongst the crowd.
Luckily, there are a few tried and true methods for boosting bookings for your hotel.
Why boosting bookings is important
Don't we need profit to sustain?
As a hotelier, the survival of your business depends on sustaining and growing the number of bookings since it translates to direct revenue generation. It is a no-brainer that you need to look for effective avenues to boost your hotel bookings.
Here are 10 quick ways to boost your hotel bookings that will increase your revenue share, customer base, and market presence.
10 ways to boost your hotel bookings
1. Optimise your website for search engines
Does your hotel need a website? Yes. But did you know that it also needs to be optimised for organic traffic?
Websites offer a sense of legitimacy to the business and in this digital age, it is most often the first point of contact between the business and the client. Therefore, it is important for the website to appear on search engine results pages, particularly on the first page.
This can be achieved through Search Engine Optimisation (SEO). SEO involves tweaking elements of your website such as titles, meta descriptions, and content to make it more attractive for search engines like Google. It also involves building backlinks from other, more established websites.
As a hotelier, ranking your service on the top of the search engine results especially for the location keyword is the best thing for your business. It helps to draw in organic traffic and translates to better conversion rates.
From there, you should focus on optimisation. Optimising your website includes engaging blog content, accurate hotel information, ease of use and regular updating. For example, post regularly about hotel events, new room offers or packages, and any updates. By doing so, your website becomes a go-to resource for potential customers.
Content is not the only king. Your website must be technically functional with high performance. e.g. structured website, quick loading times, minimal ads, security, standard payment portals etc. If your website isn't up to scratch, Google will rank you lower and customers will be less likely to trust your brand.
Search Engine Optimisation (SEO) for websites is a continuous process that could prove time-consuming and expensive but in the long run, it is the best investment to help boost your bookings.
2. Optimise your website for mobile bookings
Did you know over 50% of your potential guests could be browsing your website using their mobile phones?
As a hotelier, it is important to check if your site is accessible and equally responsive during mobile browsing.  This includes checking the layout, fonts, and images as they may appear differently on mobile devices.
Furthermore, it is important to have a user-friendly and efficient mobile booking system in place. This allows your guests to book their stay anytime, anywhere at their convenience which can enhance the overall customer experience.
You can check it for yourself by checking the average loading time of your website, sign-up/sign in time, number of pop-ups, ease of navigation, placement of call-to-actions, readability and optimised content.
3. Use social media to promote your hotel through storytelling
Social media marketing is an effective tool to promote your hotel. It is important to have a strong presence on popular social media platforms such as Facebook, Instagram and Twitter to reach out to potential guests.
Apart from regular updates and promotions, use storytelling techniques to engage your target audience. Share behind-the-scenes stories of the hotel management, staff or amenities. This can help humanise your brand and create a strong emotional connection with potential guests. When users relate to the content, they are then more likely to share it on their own profiles. This, in turn, increases your brand visibility and awareness.
You can also share user-generated content such as photos and reviews from previous guests to build trust in your brand. Encourage guests to leave reviews on social media or popular review websites such as TripAdvisor to boost credibility.
4. Create 2-step booking on your website
Once you attract organic traffic to your website, it may not always translate into a conversion.
The average bounce rate of users is 47% and when your website lacks ease of booking, the percentage increases.
A user visiting your website must be able to make a booking in less than a couple minutes. You can achieve this by reducing the booking process to a 2-step action. That means, the user only has to enter the check-in and check-out dates, select room type and make a payment. Anything beyond that may discourage the user from completing their booking.
Simplifying this process can significantly improve your conversion rate and boost bookings for your hotel.
Get the basic information about the user in the Step 1 which includes name, email address, mobile number, location and booking particulars.
Step 2 should be redirecting them to the payment page which supports multiple payment options.
Verification of email address can be avoided by allowing users to sign up with their Google account or Facebook account.
After step 2, the confirmation of the booking details and payment details must be immediately sent to the guest through the contact details procured in step 1.
By creating an easy booking process, your website will have higher chances of converting browsers into actual guests.
5. Run targeted marketing campaigns
Targeted marketing campaigns involve targeting each segment of your guest base with relevant promotions, offers and content.  This can be done through email marketing, social media and advertising.
By segmenting your audience, you can tailor your campaigns to their specific needs and preferences, increasing the effectiveness and ROI of your campaigns. This helps attract new guests while also retaining existing ones.
You can gather information on your previous guests through surveys and gather data on their age, interests, booking history and preferences. This allows you to send targeted emails offering promotions or discounts for their next stay.
You can also use retargeting ads to target previous website visitors with personalised offers, reminding them of your hotel and increasing the chances of conversion.
Regularly engaging with them on social media helps gain subscribers who you can later target with preferred content.
6. Get listed on online travel agencies (OTAS)
Make sure that your hotel is listed on multiple online travel agencies as they are one of the most preferred avenues guests use to gather information about hotels. To do this, sign up for a PMS that has a channel manager. This allows you to easily manage your listing on multiple OTAs and update your availability in real-time.
OTAs also offer a wider reach as they often rank higher on search engines, allowing potential guests to discover your hotel. Additionally, many OTAs have loyalty programs where customers can earn rewards for booking through their platform, further increasing the chances of conversion.
Include as much information as possible on these directories such as accommodation options, facilities and amenities, rates, location and contact details. High-quality photographs and reviews can also help attract potential guests to your hotel.
You should also encourage previous guests to leave positive reviews on these platforms to improve your hotel's credibility and boost bookings.
7. Foster positive online reviews
You may be worried about the growing cost of marketing that may be eating up your profit margin, but did you know that one of the most effective marketing tools is free? You heard it right.
Online reviews are by far one of the most effective conversion tools that can walk your guests through the sales funnel without any hiccup.  In fact, a study by Harvard Business School showed that a 1-star increase in your hotel's rating on travel review sites can result in a 11.2% increase in room rates.
Make sure to respond to both positive and negative reviews promptly and professionally, addressing any concerns or complaints raised by guests. This shows potential guests that you value their opinions, leading to a higher trust in your brand.
You can also encourage positive reviews by offering incentives such as discounts or upgrades for future stays to guests who leave a positive review on your social media pages or OTAs.
As a hotelier, most of your potential guests, especially the digital natives, are combing through the internet to find great places to stay for work or vacation. A convincing tool for such users is the presence of positive online reviews.
With the abundance of information online, reviews provide legitimacy and social proof that a business is worth their money.
Request your guests to leave a review on your website or send them a feedback form with a link to your Google Business page.
You could also incentivise leaving a review on your website by giving them exclusive offers.
8. Make sure you're utilising retargeting 
Not all visitors to your website are going to make a booking. As we discussed earlier, the bounce rate is almost 50% for most businesses.
But using retargeting, you could increase your conversion rate. It is a digital marketing tool that specifically targets users who came to your website but did not make a booking.
Have you ever been followed around the internet by a product you once browsed? That's retargeting. It's like reminding your potential customers that they have something they may be interested in, and it could be just the push they need to make a booking.
You can set up retargeting through Google Adwords and Facebook Ads Manager by creating a custom audience based on visitors who came to your website. Then, you can create and display ads specifically targeting them while they're browsing the internet or using social media.
Targeted ads and emails can be used to convince the user to walk through to conversion. But remember that overdoing it can make them gain a negative impression which could hurt your chances.
9. Advertise your hotel on local tourism websites
Ranking your hotel website on the first page of the Search Engine Results Page is no easy task. Instead, you can capitalise on the traffic generated by tourism websites for increased visibility.
Ensure that your hotel is featured in the most popular tourism websites.  Add photos and information that highlight the unique features of your hotel to attract potential guests.
You can also contact local tourism boards or look for joint promotional opportunities with other businesses in the area such as restaurants, tourist attractions, and transportation services. These collaborations could result in cross-promotion and increased bookings for all parties involved.
10. Use email marketing to reach potential guests seasonally
Building a mailing list is crucial to target your past guests with relevant promotional offers and continue your association with them. It's also a great way to reach potential guests during specific times of the year.
Send out special offers or discounts for holidays or peak seasons, such as summer vacations or winter breaks. You can even segment your guests based on the interests, nature of travel, occupation, accompanying guests, frequency of travel, approximate date of travel etc. and target each segment with customised offers seasonally.
For example, targeting family guests with fun seasonal adventure packages during holiday time, sending loyalty program email to business travellers and giving them exclusive offers for bulk bookings etc.
Try to make your emails visually pleasing with high-quality photos and clear call-to-actions, as well as mobile-friendly to cater to the increasing number of people checking their emails on their phones. And don't forget to include an opt-out option for those who are no longer interested in receiving your emails.
Though building a list may be a long-drawn process, once made will help you interact with your guests regularly.
Email marketing will also help you to interact with your guests pre-arrival and encourage them to buy add-on services, communicate their preferences for their upcoming stay.
The key to increasing bookings for your hotel is to constantly think of new and innovative ways to attract potential guests. Utilise digital marketing tools like retargeting and email marketing, as well as traditional methods such as advertising on local tourism websites and collaborating with other businesses in the area. By focusing on building relationships with past guests through email marketing and offering special deals for holidays and peak seasons, you can also boost bookings. Ultimately, staying creative and keeping up with industry trends will help your hotel stand out from the competition.
Subscribe to our newsletter