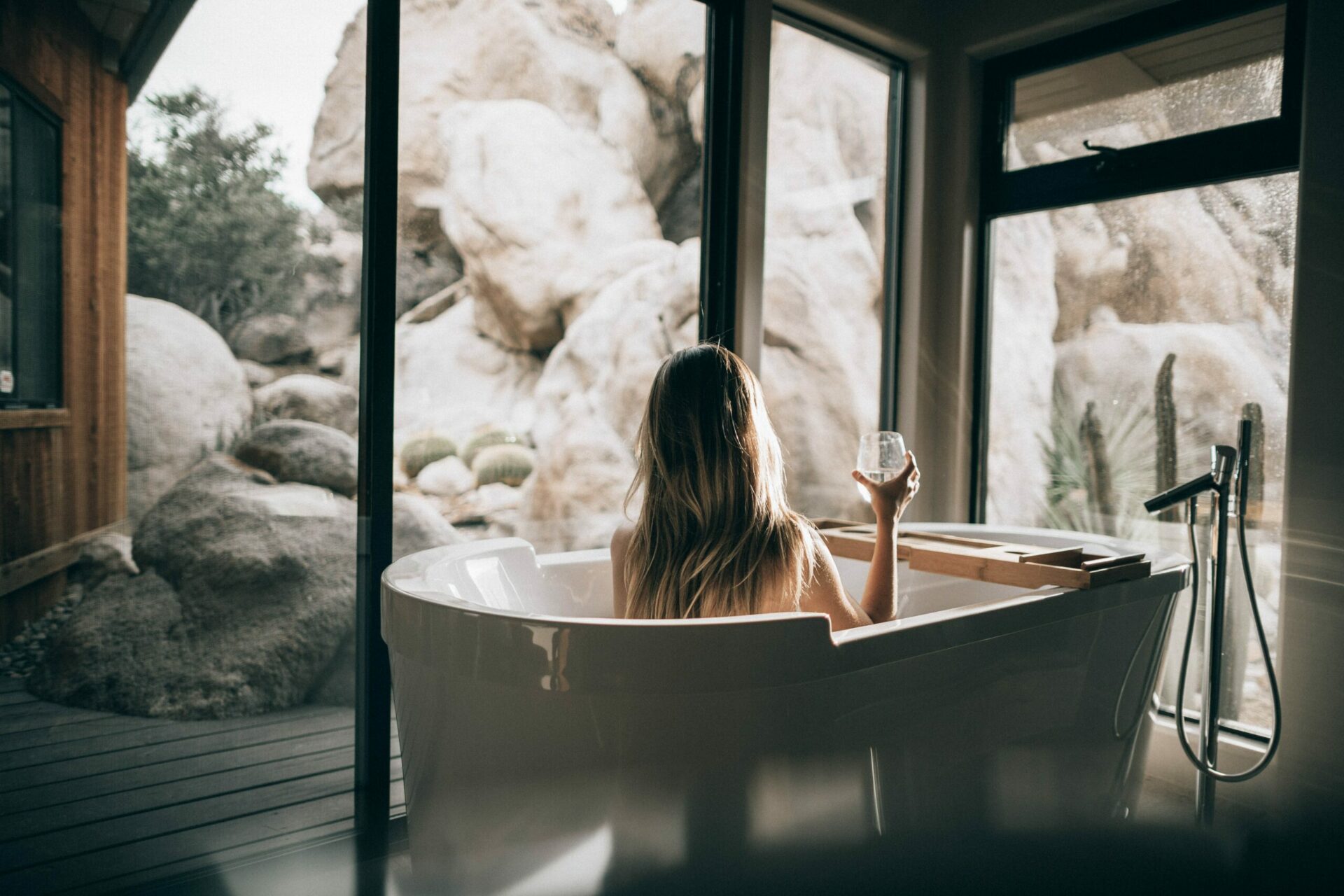 How To Improve Your Hotel Website Conversion Rate
To top line managers, the term "conversion rate" is often used to describe how well a hotel does in converting prospects into sales. In other words, it's a measure of how effective the hotel is at turning interested parties into paying guests.
While there are a number of factors that affect conversion rates, one of the most important is the booking process itself. If potential guests find the booking process to be cumbersome or difficult to understand, they're much less likely to complete a purchase.
Fortunately, there are a few simple steps you can take to streamline your booking process and improve your conversion rate.
Why is website conversion important for hotels?
Website conversions are important for hotels as in today's age of technology, it is often the first point of interaction with a potential customer. A high website conversion rate means that more visitors to your site are taking the desired action – in this case, booking a room.
Conversions are a key metric for hotels as they directly impact revenue. By improving your hotel's website conversion rate, you can increase the number of bookings and generate more revenue for your business. There are two types of conversions that are important for hotels:
Micro-conversions
Micro-conversions are important for hotels as they suggest that your brand has piqued the interest of the user who could potentially convert to a customer in the future. This includes subscribing to your emails or newsletters, checking out the packages, checking the availability of rooms during a particular date and so on. By improving your hotel's micro-conversion rate, you can increase the number of bookings and generate more revenue for your business.
Macro-conversion
Macro-conversions are when the user has developed trust in your brand, is excited to experience your service and books a reservation in your hotel. This is the ultimate goal for hotels as it represents a direct increase in revenue. By improving your hotel's macro-conversion rate, you can increase the number of bookings and generate more revenue for your business. 
As hoteliers, you should invest time and money to increase the booking conversion rates as a top priority.
What is a hotel booking funnel?
The booking funnel is the process that a potential customer goes through from the time they become aware of your hotel to the time they book a room. This can be represented as a series of steps.
The 4 stages of the hotel booking funnel are:
Awareness
This is the first stage where your potential customer first learns about your hotel. It can be with your marketing channels, social media posts, word-of-mouth, online reviews, google search results, directory or even your website. 
Research
After becoming aware of your hotel, they will research more about it to see if it meets their needs. They will read reviews, compare prices, check out the amenities and facilities offered, location and so on. It is important to have a strong online presence during this stage as potential customers will be looking for information about your hotel online.
Consideration
After researching your hotel, the potential customer will start considering whether to book a room or not. They will compare your hotel with other similar hotels and make a decision. It is important to have a strong brand identity and offer unique selling points during this stage to convince the potential customer to book with your hotel.
Booking
Finally, if the potential customer is convinced that your hotel is the right choice for them, they will book a room. This is when the transaction takes place and you generate revenue for your business.
How can hotels improve their website conversion rate?
Want to know how to improve your website conversion rate? 
Here are a few easy ways to achieve that:
Optimise your website content and design
Your website is the first point of interaction between you and your potential customers. It is important to have a well-designed website that is optimised for conversion. This means having relevant and targeted content, easy navigation, clear call-to-actions and so on.
Your website content should be relevant to your niche for it to rank well on search engine results pages. Conduct an SEO audit of your website and optimise the content accordingly. You can also use Google Analytics to track how users interact with your website and make strategic changes.
Website design also affects user experience and your page rank. Invest in setting up a fast-loading website with compelling content. If a user has to wait for more than 3 seconds for your website to load, they are likely to leave and this will affect your conversion rate.
Ensure that the basic functionality of the website and usual requirements are met. Your potential guests must be able to easily check out the details of the rooms, their prices, add-ons, offers, and amenities. They should also be able to book a reservation easily or add tickets to their cart and save for later. Comparing packages, contacting you, and reading reviews are among the other things your user must be able to perform with no hassles. 
Lastly, your website must be visually appealing and easy to navigate. The user should be able to find what they are looking for easily. Use high-quality images, videos, infographics and other media to make your website more engaging.
Offer discounts and special deals
Now that you have attracted potential customers to your website, you need to take action to nudge them towards conversion. This includes offering slashed prices, discounts or promo codes for booking on your website. Everyone likes to save money which makes such discounts enticing for potential customers who are compelled to book a room at your hotel. 
While offering discounts or special deals, ensure that the information is up-to-date. The terms and conditions should also be accurate and clear. Don't cheat your guests with hidden fees as it can break the trust that brought them there. A bad experience at this stage of the customer journey will result in them leaving your website and vowing never to return.
Make the booking process simple
Keep the booking process simple for quick conversions. Potential users who are on the brink of conversion can be deterred and put off by a complicated or lengthy signup process. Minimise the number of steps and fields required in the booking process. The user should be able to book a room with just a few clicks. If you require guests to create an account on your website, make sure that the process is quick and easy. Use social login options such as Facebook or Google to make it even simpler for potential guests.
Even if they choose to create an account with you, make sure that the account creation is prompt and verification can be completed later. Provide an option for guest checkout for those who don't want to create an account.
If you require payment upfront, use a secure and reliable payment gateway. This will ease any concerns your potential guests may have about the safety of their personal and financial information. You can also give the user the option to pay later or choose from multiple payment options. Make sure that your website is optimised for mobile as more and more users book rooms on their smartphones.
You can also use chatbots to provide 24/7 assistance to guests with their bookings. Chatbots can answer questions, upsell rooms and packages, provide information about the hotel and make recommendations.
By implementing an easy two-step booking process to show how much you value the time of your guests. 
Set up reminder emails
If I person abandons a transaction on your website, set up a reminder email to encourage them to complete their booking. You can do this using an email marketing tool or your hotel's CRM system. These emails should be sent a day or two after the user has left your website without completing their booking.
The email should include relevant information such as the room type, dates of stay, number of guests, and special offers or discounts. You can also include a CTA such as 'complete your booking now' or 'view your reservation' with a link to your website.
In this email, you can also upsell your guests by including information about other rooms or packages that may be of interest to them. By sending reminder emails, you can increase your chances of recovering lost sales and boost your hotel's conversion rate.
Provide clear calls to action  
Your website should have prominent and visible CTAs such as 'book now' or 'check availability' to guide users towards conversion. The CTA button should be placed in a conspicuous location on your website so that users can easily find it. Use persuasive language and action words such as 'discover', 'explore' or 'book' to encourage users to click on the button.
The CTA button should stand out from the rest of the website and be placed in strategic positions such as above the fold or near the end of the blog post. Make sure that your CTA is visible on all pages of your website and not just the landing page. You can use pop-ups, slide-ins, banners or floating bars to make sure that the CTA is always visible to users.
Your CTA should be linked to your hotel booking engine or reservation system so that users can easily make a booking. If you don't know how to set this up yourself, invest in a website designer to ensure that the user experience is seamless and there is no decision fatigue. 
What are some common mistakes that hotel websites make that hurt conversion rates?
Do you know you could hurt your own website's booking conversion rate? Yes. 
Most hotels make common mistakes that damage their conversion and affect their revenue generation. 
A cluttered or confusing design can adversely affect user experience. 

A lack of compelling content can deter visitors and fail to move them to the net stage of conversion. e.g. Faulty information, bad imagery, unstructured writing.

Lack of customer support for clarification and complaints.

Outdated information or incorrect information tends to destroy trust. 

Not offering discounts or special deals may induce guests to look for cheaper options.

Making the booking process too complicated/too many steps.

Failing to provide clear calls to action.
Your hotel's booking conversion rate depends on many factors such as the design of your website, the quality of your content, the ease of use of your booking engine and the offers or discounts that you provide to guests. By improving your website and making it more user-friendly, you can increase your chances of converting visitors into paying guests.
Need a powerful Booking Engine for your property? Sign up for Preno's free trial today.
Subscribe to our newsletter