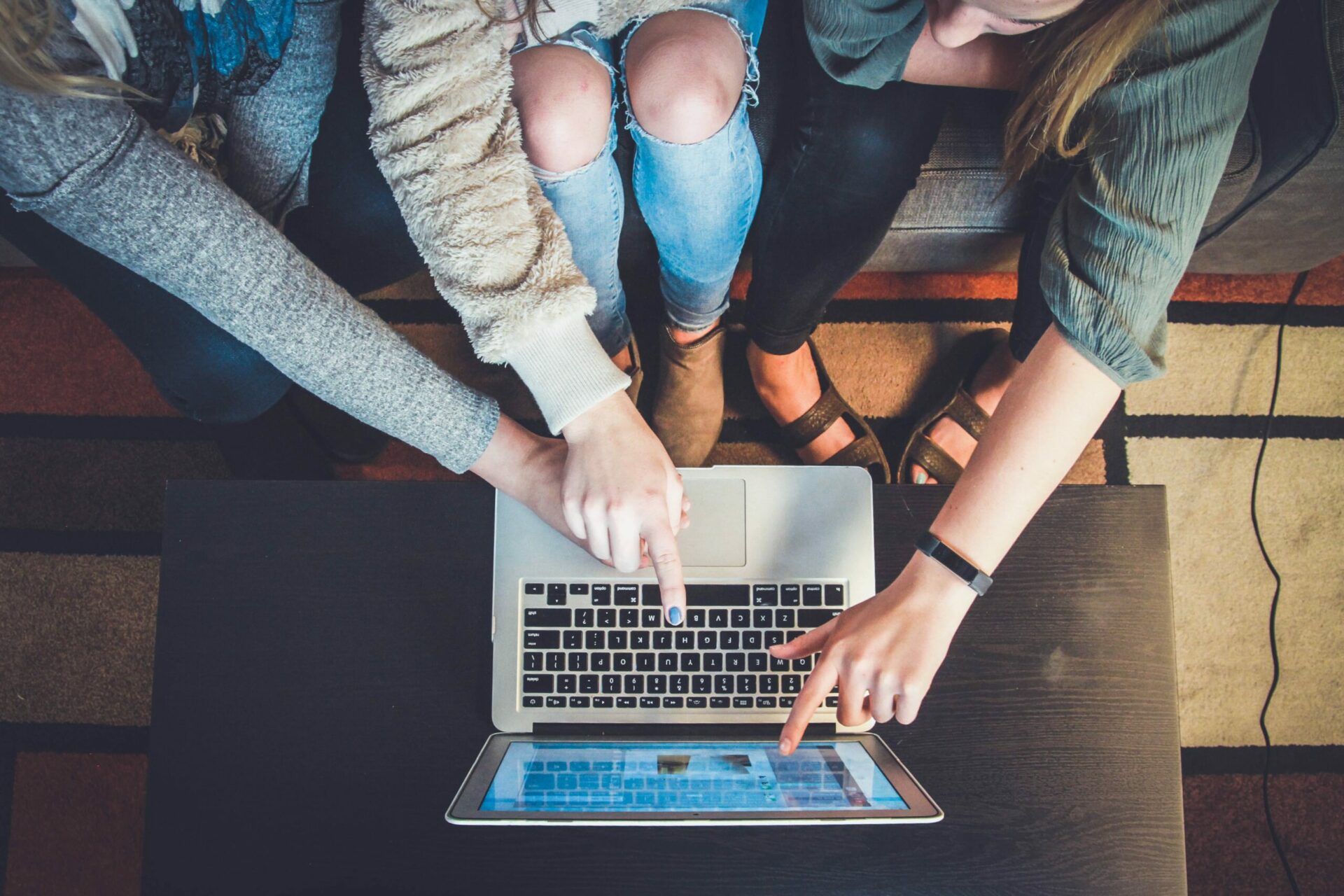 11 Hotel Booking System Features That Grow Your Bookings
Gone are the days of hoteliers relying on manually inputting every single reservation their guests make. Today, automation has expanded into the hospitality industry. It is easier than ever to keep account of all the bookings, cancellations, hotel occupancy details and more.
As a hotelier, efficiency is something that you should always treasure, and a dependable hotel booking system will nudge you in the right direction.
What is a hotel booking system?
A hotel booking system is software that allows a hotel to make reservations independently through its website. This means there doesn't need to be middlemen clipping the ticket, making it a game-changer for hoteliers and travellers alike.
A hotel booking system is a software application that helps hotels manage their reservations, guest data, and room availability. Many hotel booking systems offer online booking capabilities, which allow guests to book rooms directly through the system. Hotel booking systems can also help hotels track their occupancy rates and revenue, as well as manage their housekeeping and other operations.
In the age of Gen Z and millennial tourists, this software will ensure smoother reservations and higher occupancy by making it easier than ever before. If you're still mulling over the idea of investing in a hotel booking system, we've discussed some of its best benefits here to help you make a decision.

Why you need a hotel booking system
We've said it'll make the booking process smoother, but how and what exactly does it do? Let's have a look.
Increases your website conversion rate
If you manage a hotel, you know that gaining bookings can sometimes be a challenge. You have thousands of online visitors but only a small fraction of them will move forward and make a booking with your hotel. Now the problem isn't that your hotel description and reviews aren't persuading enough, it could be something entirely different. It may be that the online visitors were interested, but there were no specific instructions for them to follow – at least not ones that were visible at first glance. You want to make it as easy as possible for potential guests to find your hotel and book a room.
A hotel booking system can help increase your website conversion rate by making it easier for guests to book a room on your site. By providing an easy-to-use booking system, you can make it easier for potential guests to find your hotel and book a room, which can lead to more bookings and higher conversion rates.
If you have a website, your aim shouldn't be to only tell your guests "hey, we have a hotel", you want them to be able to book as soon as they visit. A hotel reservation system makes that happen by simplifying the process, catching the guest's attention and clearly showing where they have to click to book a room.
Mobile optimised
Unless they're sitting in front of a computer and happen to think of it, most people will search for a hotel on their mobile phones. Not all websites and engines look and offer the same services on different devices. If your hotel's website is not optimised to be viewed on a mobile, this could be why you're losing out on bookings. An easy way to make sure your potential guests can book on their mobile is by implementing a hotel booking system. They are optimised to be used on every device – be it a mobile, tablet or pc.
Increases REVPAR with 1 click upsells
1-click upsells are a great way to increase REVPAR for hotels. By offering guests the ability to upgrade their room or add on additional services with just one click, hotels can make it easy for guests to spend more and increase their overall revenue per available room.
1-click upsells can also be used to increase the average daily rate by offering guests the ability to add on premium services or features for an additional cost. By increasing REVPAR, hotels can improve their bottom line and better manage their inventory levels.
How does a booking system help with this? When a guest makes a booking, the software will display up-selling options and allow them to add more amenities like food or a facility with a click of a button. Each extra you sell will add up in the long run, drastically increasing your revenue per available room.
Validates credit cards
The internet is no stranger to scams and fake payments. Most online businesses realise it's a problem and take the necessary precautions to circumvent the risk. In the online hospitality business, this is taken care of by your booking system itself. Since direct bookings and payments take place through your software, there is no need for another intermediary to validate the cards. A quality hotel reservation software will validate every credit card before confirming the payment and booking the room.
Make every online visit a memorable visual experience
A booking system is essential for any business that relies on appointments or reservations. By allowing customers to book online, you make the process more convenient and efficient. But a booking system also offers something else: a chance to make a great first impression. Your booking system is often the first interaction a potential customer has with your business.
First impressions matter, so it's important to choose a hotel booking system that makes a good one. A well-designed booking system will be visually appealing and easy to use. It should also provide all the information customers need to make a reservation, including prices, available dates, and acceptable payment methods. A great booking system can make all the difference in whether a customer decides to do business with you. By offering a memorable visual experience, you'll set your business apart from the competition and give customers a reason to come back.
Offer promo-codes
Offering promo-codes can be a great way to attract new customers and encourage them to book with your hotel. By offering a discount on their stay, you can show your potential guests that you're interested in providing them with a great experience at a fair price. Plus, by offering promo-codes, you can also help to build loyalty among your customer base, as they'll be more likely to return to your hotel if they know they can save money by doing so. In short, offering promo-codes is a great way to attract new business and keep existing customers happy.
Know your guests
It's not practical for the hotel management to remember off the top of their head every guest that ever visited them and their unique quirks. However, this information can be easily stored and accessed through a hotel booking system. 
By having access to this information, it makes it easier for hoteliers to provide tailored services and offers to guests. This could include anything from soy milk for their breakfast to an iron already provided in their room. By supplying these to guests, before they've even asked, they'll feel valued as a customer and will be more likely to stay again. 
Saving this information in a booking system also allows hotel staff to quickly and easily address any problems or concerns that a guest may have, demonstrating a dedication to customer service that is sure to create loyal guests.
Automation
With a hotel booking system, you will instantly be able to automate most of your management functions. This includes, automatically updating price changes and setting different prices on different OTA platforms. You will also be able to manage your revenue and set rules regarding the stay. After a guest checks out, the system can also automatically send them an email asking them for an online review. In a nutshell, automating management processes will save you an immense amount of time and manpower.
Tracks Google Analytics
Successful businesses rely on data to track their growth. There are several reasons why it's important to use a booking engine that allows you to sync and track your Google Analytics data.
First, it allows you to see how many people are searching for hotels in your area. This information can be used to determine whether or not you're getting enough exposure for your property. Secondly, tracking Google Analytics can help you identify which keywords are being used most frequently to find hotels in your area. This information can be used to optimise your website and improve your search engine rankings.
Finally, tracking Google Analytics can help you identify which marketing campaigns are resulting in the most bookings. This information can be used to adjust your marketing strategy and ensure that you're getting the most bang for your buck.
Package sales
Package sales are a great feature for hotels because they offer guests the convenience of having everything they need in one place. Guests can purchase a package that includes their room, meals, and activities all in one transaction. This makes planning their trip much easier and less stressful. In addition, package sales often include discounts on hotel rooms and activities, which can save guests money. All of these packages can be easily offered to potential guests, and sold through a hotel booking system.
Sync bookings across other travel agencies and websites
More online presence means more visitors and more profits. If you use several different booking platforms, you can easily become overwhelmed with manually updating every new booking on every platform. Humans are prone to error, and this will inevitably lead to the dreaded double booking. To avoid this, the software automatically syncs all data across all subscribed platforms.
The hospitality industry brings in billions of dollars a year, and every hotelier in the market is your competition. If there's something that will give you an edge over the rest, we say you should go ahead and take that step. Investing in a powerful booking engine will make your hotel even more tempting to guests, while automating and streamlining the booking process.
Are you looking for a powerful hotel booking system? Try Preno for free today.
Subscribe to our newsletter