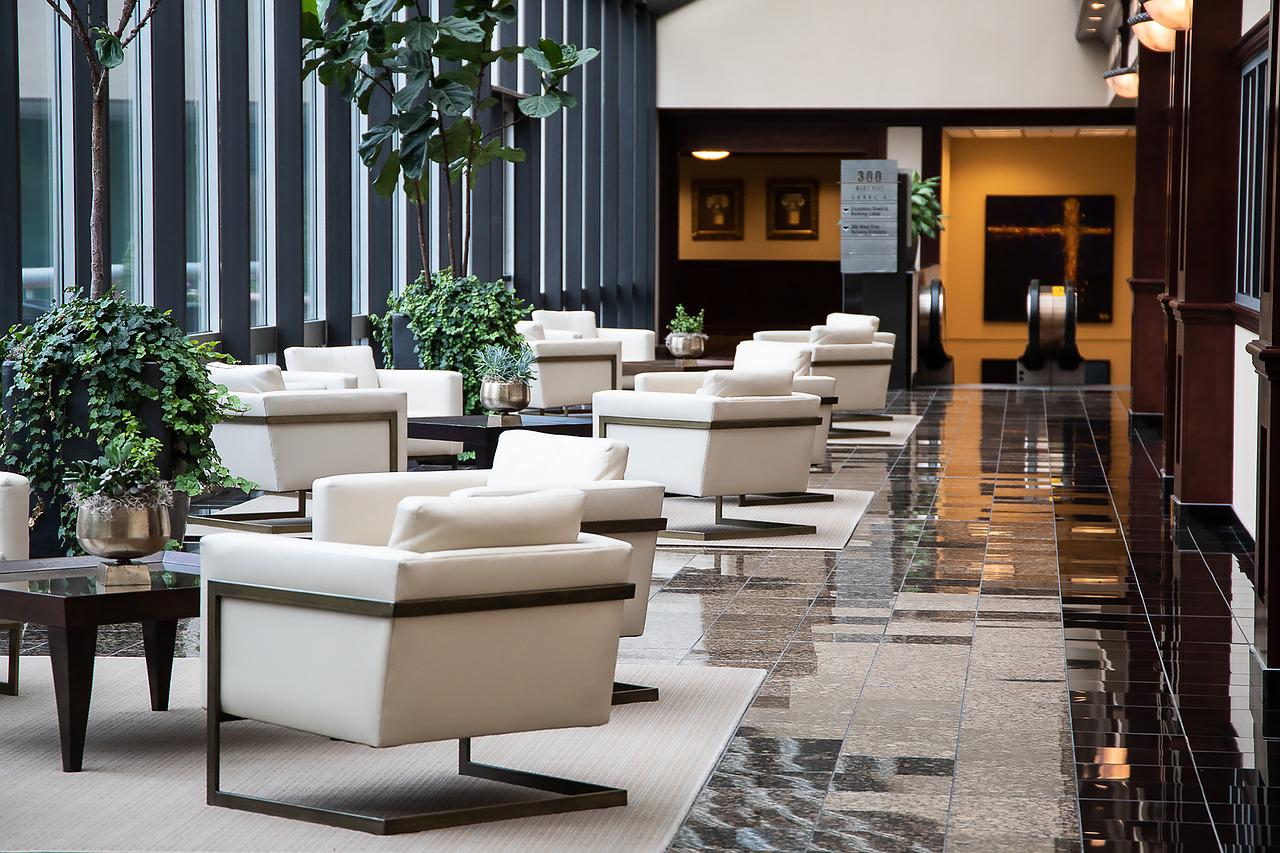 12 Hotel Channel Manager Features You Need To Use
Have you ever wondered what makes a thriving hotel business? Is it competitive pricing? A great location? While all these factors are crucial for success as a hotelier, one factor drives success more than others: Distribution.
Your customers need to be able to find you.
Travellers, today, are tech-savvy and rely on online channels to search for the best accommodations and make a booking. It is necessary to reach your customers through the booking channels they use.
Your guests may book a room by walking in or by phone call. They can make a booking through your website. They may even use your social media page if you are offering a booking facility on the page. They may also hire a travel agent, or use an OTA (Online Travel Agent) such as Airbnb, Expedia or Booking.com to do the work. With your customers spreading themselves over so many places, you, as a hotelier, need to be visible in as many of these places as possible, if you want to succeed.
Managing customer bookings from multiple channels can become a challenge when performed manually. It takes hours of administration, and can quickly become an expensive time suck. A hotel channel manager software helps improve the efficiency of your booking process while maximising your bookings, guest experiences and revenue potential.
What is a Hotel Channel Manager and How Does it Help?
A hotel channel manager is software that helps hoteliers manage their bookings efficiently on different distribution channels. Imagine, for example, that a customer has booked a room with your hotel through an OTA. Without a channel manager, you would have to update room vacancies and rates on other channels manually.
The manual process costs you resources and time. Even with dedicated staff, the process can lead to errors as people make mistakes – especially under time pressure. Errors can lead to double-booking, sometimes even overbooking, and under-booking. Such errors result in bad guest experiences, damaging your reputation in the process.
With a channel manager, you can update your inventory, pricing and other booking information, across all channels in real-time.
So, if a customer has booked a room through Expedia, for example, then the room becomes automatically closed for sale on other channels. Any other updates such as price revisions are automatically updated on all channels.
Your customers will be able to view up-to-date information about vacancies and rates to make a booking decision. As a hotelier, you will be able to view all information about your inventory on a single dashboard.
PRENO TIP:
If you want a channel manager that offers it all, try  Preno's complete hotel management software. With endless integrations, such as a booking engine, channel manager, accounting and housekeeping, you'll have all the features you need (now, and in the future) at your fingertips.
Benefits of Hotel Channel Manager Software
Take your business to where your customers are

Efficiently manage inventory and bookings across channels at once, from one place

Maximize the visibility of your business and improve occupancy rates

Minimize the risk of over-booking and under-booking

Improve revenue

Identify which distribution channels are the best revenue generators

Improve guest experience by providing the best business visibility and making it easy for them to book rooms with you
Top Features to Use in your Hotel Channel Manager Software
1 – All-in-One Features
A hotel channel manager software that comes with integrations, such as a booking engine, PMS (Property Management Software), accounting software and housekeeping management, is the best asset for your business. These powerful elements are required to manage your accommodation successfully, end-to-end from within one platform.
The availability of these advanced features enables you to accomplish a range of tasks including:
Connecting to multiple distribution channels and revenue streams

Integrating data across channels and platforms

Setting booking rules and automating them for dynamic application on all channels without the need for manual intervention

Maximizing guest experience features

Getting better insights into high-performing and under-performing areas across your business

Obtaining in-depth insights into the financial aspects of your business across multiple segments, including property management, accounting, and housekeeping
2 – Automatic Information Sync
With this feature, you can update booking information on all distribution channels, such as when a customer books a room, without having to enter details manually. Booking rates and availability status can also be automatically updated across all distribution channels.
This feature maximizes process efficiency, delivers accurate information to customers, and minimizes risks such as double-booking.
For the best results, choose a channel manager software that offers integration with a wide range of distribution channels, including all the channels you are using. It's best to choose one that is compatible with multiple OTAs, even if you aren't currently using them, so that you have the option to do so in future if you please.
3 – Booking Engine
A booking engine is a feature that allows you to accept reservations from your guests directly on your website. You don't need to rely on third-party sites such as OTAs or other distribution channels to capture your guests' reservation details. This can save you nearly 15% of the fees that distribution channels usually charge hotels for booking.
When choosing a hotel channel manager software, choose one that also offers a mobile-optimized version of the Booking Engine feature. This extra feature is essential for your business, even if you don't currently use it. It's best to have more features available when signing on so that you have more room to grow in future. Plus, it will save you onboarding twice.
4 – Guest Profile Building
You can offer better, personalized guest experiences with this feature as it helps you build elaborate guest profiles. It will allow you to save guests' credit card details and their preferences which speeds up future bookings and will help you prepare better for their stay. For example, a guest may prefer milk, while another may have a favourite room number.
You can update your guests' profiles with tidbits of information, which you can then use to create a memorable stay for your guests. In addition, by storing credit card information you can make checkouts lightening fast and save time for yourself and your guests. This credit card information would otherwise not be readily available to you.
5 – Intelligent Connected Rooms Settings
Connected rooms is a unique feature, as normally, you wouldn't be able to sell different options for the same room. In such cases, this feature in your channel manager software becomes invaluable. 
With connected rooms, you can sell the same rooms for different pricing options. For example, you're able to sell two conjoining rooms as two rooms, or as one big suite that families can enjoy.
Once you gain a booking, the related connected rooms listing is automatically closed to avoid double booking. This allows you to offer your guests multiple options, and therefore, maximising your profits.
6 – Accounting Integration
Debtor management, deposit recording, and P&L (profit and loss) reports are all best handled in a purpose built accounting suite. Tax rules and requirements are always changing. That's why it's crucial that you work with a solution built specifically for accounting. When choosing accounting software it's best to work with the trusted names with resources to evolve as tax rules change. Like Xero or MYOB.
Equally important is that your hotel channel manager is connected to your accounting software. This stops you from double handling data. Or even worse having incorrect information in your accounting software. 
But not all integrations are built the same. Here are four features you MUST have with your account software to hotel software integration: 
Two way, real time sync

Ability to map different revenue streams to different accounts

Automated invoice creation

"Deep links" (so your accountant can jump between your hotel software and accounting package quickly) 
7 – Reports & Insights
This feature gives you not only the bigger picture of your business performance and revenue, but also key metrics driving your growth. For example, you can get detailed insights into which distribution channels are performing the best for your business. From this data, you'll be able to make informed decisions about where you need your property to be listed, and which platforms you may consider updating or discontinuing.
You can also get analytics based on a custom data range, such as room types that most guests prefer or the most preferred sales channel, and more. Based on these insights, you can develop better marketing and pricing strategies.
You can also compare your business performance over a preferred period, for granular insights.
Overall, comprehensive reporting gives you access to key metrics for your business, which also allows you to make better informed decisions. Your channel manager must have comprehensive reporting available to you, to increase your revenue and deliver exceptional guest experiences.
8 – Fast Booking Management
Delays in organizing booking information can lead to lost sales opportunities. By using a channel manager, you're able to view and manage booking changes in real-time and organise them through one platform. This means you'll save time, as you won't need to change your distribution channels manually.
For example, if a customer has cancelled suddenly, then you can instantly rearrange bookings (often with a drag and drop calendar) to allow for a new reservation or an immediate upgrade. 
9 – Payment Status
Automatic updates regarding payments and payment status enable you to keep track of guests and their payment behaviours. You can customize your payment methods according to what guests choose to use more, and you'll also be able to see who has paid, and predict how much revenue you're expected to make.
10 – Easy to use Platform
An intuitive design makes it easy for users to use the channel manager software. Simply put – if the platform you choose is easy to use, training your staff will be a breeze. With an easy-to-adapt interface, you can minimize business downtime and rest assured that you can walk away from your property and know your staff can step in, in your absence.
In the case of multiple users working with the channel manager, you can manage permissions so that only relevant information is accessed by corresponding users.
With a channel manager software that is easy to use and intuitive, staff onboarding is rapid, errors minimal, and process speed and efficiency are lightning-fast.
11 – Housekeeping Management
Prompt and impressive room service is another key aspect of improving guest experiences. A good channel manager software should have a housekeeping integration that provides you with tools for remembering housekeeping tasks.
Having access to housekeeping management will allow you to keep track of any special requests by guests, such as an additional bed or champagne, and quickly inform your staff. You should also be able to keep track of your cleaning staff in real-time. This comes in handy if a room has been cleaned and is prepared early. You'll be able to offer an early check in to your next guests, and they'll appreciate the free 'extra'. 
12 – Automate for Maximum Revenue Management
Being proactive is key to eliminating revenue management errors. Outdated room pricing information or the inability to set rules can result in a fall in revenue.
In addition to your base pricing, you can add and automate rules that may be significant to your pricing model. These factors can include the minimal length of stay required, night stay, or major events in the neighbourhood. You can keep track of dates and days that use that to predict a peak or low-volume occupancy.
For example, you can set booking rules for major local events, school holidays and public holidays, beforehand. This way, only updated room rates and availability information appears across all distribution channels for whichever period you have set. 
This is an important element to look for when selecting a channel manager as it will allow you to automate your pricing strategy.
Bonus 1- Automatic Updates
The hospitality industry is a rapidly changing sector. A software application that can keep up with these changes can help you stay ahead of your competition. Look for channel managers that offer timely security and feature updates. Your channel manager should at minimum, be updated quarterly.
Regular updates are crucial to keep your internal management systems safe and fast while providing a secure platform for your guests to book and pay. A safe and secure platform is also a key part of a positive guest experience. 
Bonus 2 – Customer Support
One positive that comes with using a channel manager is the extensive customer support. Not only are they experts when it comes to their software, but as their business relies on staying up to date with other distribution channels, they'll be able to help you across the board. This extensive support allows you to spend less time worrying about the technology you're using and more on your guest's experience.
It's important that when you select a channel manager, choose one that offers around the clock support and a dedicated account manager you can reach out to for help when you need it.
Smart decision-making begins with smart products. A channel manager software is a transformative solution that you cannot afford to ignore.
Whether you want to eliminate tedious manual administration or upgrade your existing process for maximum revenue and scalability, a hotel channel manager offers an invaluable solution.
Trial Preno today and use it's built-in channel manager to manage all your OTAs from within one platform.
Subscribe to our newsletter