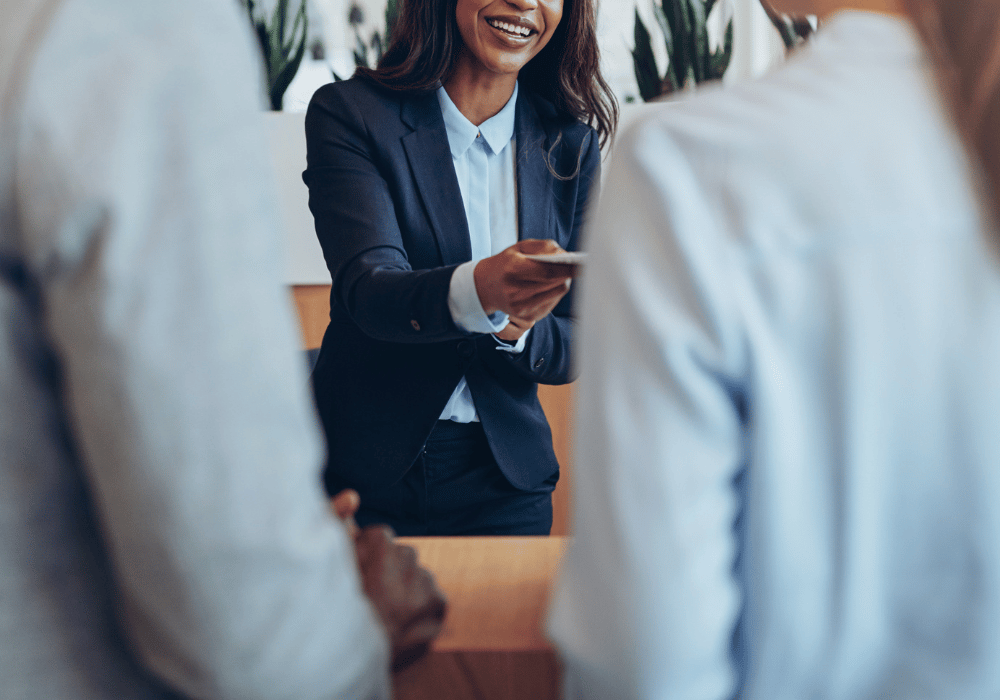 15 Easy Ways to Improve Guest Experience in Your Hotel
Wonder what the secret behind delivering an elevated experience for your guests? We've put together a curated list of 10 easy ways to ace your guest game and blow their minds.
1. First impressions matter
Haven't you heard the saying "You only have one opportunity to make a first impression"? The same applies to your hotel.
People form impressions rather quickly. Want to know how quick? Studies have found that people take approximately seven seconds to form an impression. Let that sink in. Seven seconds!
How do you make a positive first impression on your guests? The first impression of your guests can happen at any point in their journey —making a reservation online, on a phone call, airport pickup, the lobby or even the restaurant.
Learn more about how Preno can help your business grow
Subscribe and you'll receive an information pack with everything you need to know about optimising your hotel with Preno.
Preparation is key. Do a complete audit of all your services and check them for inconsistencies, inefficiencies and inadequacies.
Evaluate your website experience and try to improve the user experience
Train personnel to interact with guests in a polite and warm manner while also being helpful and understanding
Keep the premises of your hotel clean and inviting at all times.
2. Personalise the experience 
A personalised experience goes a long way as it makes your guests feel welcome and valued. Isn't the luxury and the privilege of being pampered as a guest the driving force of the hospitality sector?
Embrace technology to personalise your interactions with your guests. You could use virtual concierge services, personalised communication channels and virtual booking assistants to interact with your guests.
A person's name is the sweetest sound they can hear. Train your staff on extending warm greetings to your guests by addressing them by their names.
Collect guest preferences before their arrival and use that information to enhance their stay. Offer tailored services such as a special welcome gift or room decorations according to their taste. This will go a long way in creating a memorable experience for them.
3. Anticipate needs
Your guests are looking forward to a hassle-free, comfortable and relaxed stay at your hotel. Don't assume your guests to be efficient, it's your job to be well-planned and systemised.
Anticipate your guests to have last minute requests or to make changes to their schedule. Have a plan in place to handle these situations smoothly and efficiently.
Keep your hotel well-stocked with essential amenities and have backup plans for any unexpected shortages.
A practical consideration is to have a staff handy to assist with such immediate requests to not leave your guests in the lurch. To do this, ensure availability of staff for any assistance or requests round the clock. Your guests must never feel stranded or ignored at any point during their stay at your hotel.
When you can handle unforeseen situations with promptness and in an organised manner, you can earn the respect and loyalty of your guests.
4. Make it easy to connect 
Your guests are going to connect to the internet during their stay and almost three-fourths of them are going to use your hotel WiFi.
Anticipate this demand and ensure your wireless connection is safe, secure and reliable.
"The WiFi isn't working" is an often-written complaint in online reviews and feedback forms. So up your game by making it hassle-free for your guests to connect to the internet.
You can even allow guests to fill a feedback form, leave a review or get real-time feedback from them.  This not only improves your services but also helps you understand and fulfil the needs of your guests.
We live in a world where we are all tethered to our devices. Provide plenty of outlets for charging devices and ensure that they work. Consider providing mobile charging stations or power banks on loan for your guests' convenience. Your guests will love you for it.
5. Make it easy to get in touch 
A large hotel is no excuse for delays and tardy service. Your guests should be easily able to reach you with requests or complaints. No matter the size of your hotel, have a system in place to efficiently handle and address any concerns of your guests.
Provide multiple channels for your guests to reach you such as a dedicated phone line, email and social media platforms. Train staff to attend to calls timely and politely with the aim of resolving any issues at hand. And check-in regularly on these communication
Appoint a staff to each floor for servicing immediate requests in case they can't contact the lobby. Ensure that your staff is available round-the-clock to take reasonable requests.
6. Provide stellar customer service and recommendations
Outdo your guests' expectations by providing stellar customer service and warm hospitality. Make them feel privileged as your guests by helping them out, offering relevant information and sharing unbiased recommendations.
Help them plan their itinerary and make reservations for them if required. Share information about local attractions, events or even restaurant suggestions to make their stay memorable.
Make sure your staff is well-informed about the hotel's services and offerings as well as the surrounding area. Train them to assist with recommendations in an unbiased manner. This can often result in repeat bookings and good word-of-mouth publicity for your hotel.
7. Stay updated and listen to feedback
It's important to stay on top of industry trends and developments. Keep up with the latest technology, amenities, and designs in hotels. This will provide inspiration for continuous improvement and help set your hotel apart from competitors.
8. Create a memorable experience 
Offer unique touches that make your hotel stand out from the rest. How do you do that? It can be arranging something considered difficult for your guests or an overall positive guest experience.
Consider offering special touches such as a welcome drink or basket of fruits, personalized notes, upgraded rooms for special occasions and more. This can surprise and delight your guests and make their stay memorable.
You can also add unique experiences by organising events, activities or excursions for your guests to participate in during their stay at the hotel. This can also provide an additional source of income for your hotel.
9. Follow up after a stay 
Don't forget your guests once they pay the bill. Send a thank-you note for choosing your hotel with a personal touch.  This can result in repeat bookings and positive reviews.
Follow up with your guests to gather their feedback about their stay. This not only shows that you value their opinion but also helps improve future guest experiences at your hotel.
Once they leave, continue your association by sending regular and relevant emails and newsletters.  Offer them special deals and discounts for their next stay. This will make them feel appreciated as well as encourage repeat bookings.
10. Keep it fresh 
Regularly update the amenities at your hotel and audit your services for efficiency and promptness.  Keep the premises clean and well-maintained for a comfortable stay.
Make sure to upgrade furniture, facilities and decor as necessary to keep things fresh. Consider redesigning certain areas or introducing new features such as a pool or gym to enhance your guests' experience at your hotel.
By constantly improving and upgrading your amenities and services, your guests will have a reason to come back for more. This also sets you apart from competitors and attracts new guests to your hotel.
Improving the guest experience at your hotel requires effort and attention to detail but is worth the investment. Your guests' satisfaction and comfort should always be a priority in order to retain repeat business.
11. Celebrate the special occasions 
Are your guests here for a special occasion? Celebrate with them by making arrangements or offering to help with them. This could include arranging surprises for birthdays, anniversaries or honeymoons. This can make their stay extra special and memorable.
After all, no one forgets the feeling of being celebrated!
12. Collaborate locally 
Collaborate locally with tourist companies, cafés and restaurants to offer a rounded experience to your guests. They want to experience the local place fully so guide them to the best tourist attractions, local cuisine.
Collaborating with local businesses can help market your city/town and attract more business. Plus, your guests will feel like they got the true local experience by having all the information right at their fingertips. Win-win for everyone involved!
13. Go green 
Going green includes making sustainable choices in everything right from energy use to housekeeping practices. Use paperless communication, eco-friendly practices and encourage your guests to contribute by cooperation.
For example, give them the option to opt-out of daily house cleaning and reward them with a free snack from the mini bar as a thank-you.  Not only are you helping the environment, but you're also giving your guests a chance to save on their stay.
14. Take note of guest preferences 
"Know thy guest" is a handy mantra for hoteliers.
Your guests want to feel heard, pampered, welcomed and valued. How do you achieve that?
Take note of your guest's preferences and special requests and arrange for them.
This could include their choice of milk, diet preferences, allergen-free pillows, breakfast in bed.
Even the smallest details matter because they contribute to a comfortable and personalized stay. This will make your guests feel important and result in positive word-of-mouth and repeat bookings.
15. Go above and beyond
Lastly, go above and beyond. Offer services beyond what is listed in your brochures.
For example, if your guests want recommendations for restaurants or local sightseeing, keep the information handy, relevant and up-to-date. You could also offer to make the booking for them or offer to help with transportation arrangements.
Making a little extra effort can make all the difference in your guest's experience and leave a lasting impression. They will remember the personal touch and exceptional service they received at your hotel, leading them to come back for more.
Improving the guest experience at your hotel involves constantly striving for improvement and putting in the effort to make your guests feel at home. These tips can help enhance the overall experience at your hotel and result in happy, satisfied customers who will keep coming back for more.
Subscribe to our newsletter