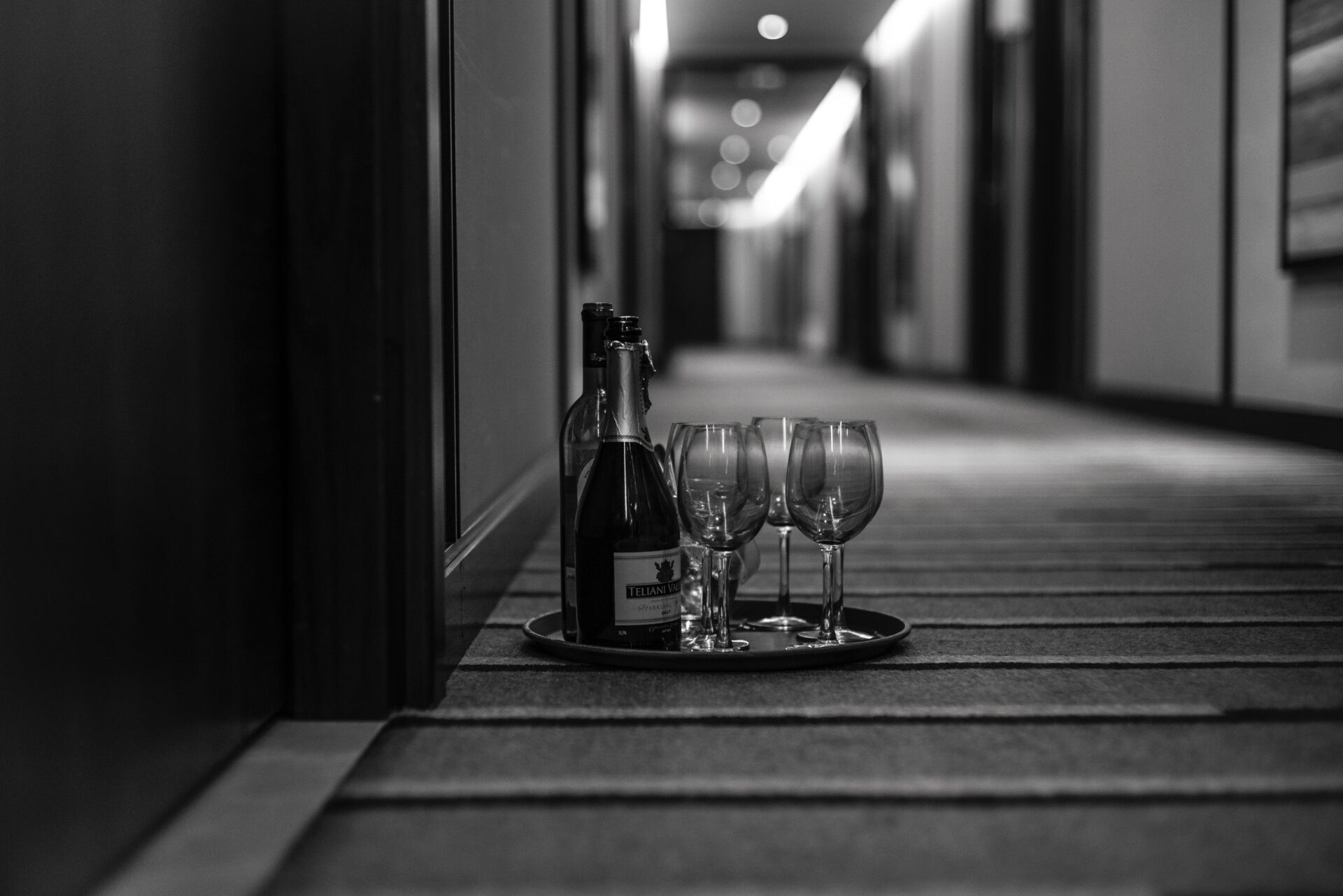 7 Ways To Use Guest Data To Improve Hotel Sales
As a hotel owner or operator, you understand that the success of your business depends on the satisfaction of your guests. That's why it's important to gather and use data that can help you make decisions that will improve their experience and increase sales.
In this article, we'll provide 7 ways to leverage guest data to instantly improve sales. From using data to optimise room bookings, to personalising guest experiences with marketing automation, we'll cover the most effective ways to use data to increase your profits. With this information in hand, you'll be well-equipped to create a positive experience for your guests and boost your bottom line.
Types of guest data you should collect
1. Contact information
Collecting guests' contact information, such as email addresses and phone numbers, allows you to communicate with them after they leave your hotel. This communication can be used to drive repeat business or encourage guests to book directly with you instead of using third-party booking sites. You can also use the data to segment your guests into groups, such as loyal customers or potential upsell opportunities.
2. Preferences
Collecting guests' preferences can help you provide a more personalised experience. For example, if a guest prefers a certain type of pillow, you can make sure to have it in their room for their next stay. Similarly, if a guest enjoys a bottle of wine upon arrival, you can offer it as a complimentary amenity or as an upsell option.
3. Demographics
Understanding your guests' demographics, such as age, gender, and occupation, can help you tailor your marketing and service offerings to their specific needs and preferences. For example, if you know that a large portion of your guests are frequent business travellers, you can create packages or amenities that would appeal to them such as early check-in or room upgrades.
4. Stay-related hospitality data
Knowing whether your guests are traveling for business, leisure, or a combination of both can help you offer relevant amenities and services. For example, a business traveller may require a more efficient check-in process and high-speed internet, while a leisure traveler may prioritise a comfortable bed and on-site dining options.
5. Engagement information
Collecting data such as whether they open your marketing emails or make booking through a mobile device, can help you optimise your marketing & booking processes to better meet their needs. This information can also help you identify preferred channels for communication, such as email or mobile apps, and tailor your messaging accordingly.
How you can utilise guest data for your hotel
Personalised Marketing
Personalised marketing allows you to tailor your messaging and offerings to each guest's specific needs and preferences. This helps to create a more engaging and enjoyable experience, which is likely to result in increased loyalty and revenue. For example, if you know that a guest enjoys complimentary room upgrades, you can offer it as an upsell option when they book their next stay.
One effective way to personalise your marketing is through targeted email campaigns based on guest data. For example, if you know a guest has a preference for spa services, you can send them an email offering a discounted spa package during their next stay. Similarly, you can use guest data to offer customised promotions, such as a free breakfast for guests who have previously booked a room with breakfast included. This helps to create a more personalised and engaging experience, which is likely to increase repeat bookings.
Upselling & Cross-selling
Upselling and cross-selling are important revenue-generating strategies that can help hoteliers to increase guest spending and enhance the guest experience. By offering relevant upgrades and services, you can increase revenue and improve guest satisfaction. That's where guest data comes in – you can use it to identify which guests are most likely to be interested in specific upgrades and services.
For example, if a guest has previously booked a suite, you can offer an upsell to a larger suite or a room with a better view. You can also use guest data to offer additional services, such as a spa treatment or a dinner reservation, that align with their interests and preferences.
Revenue Management
Revenue management involves optimising pricing and inventory to maximise revenue and profitability. Guest data can be a valuable source of information to inform revenue management decisions. This is important, as it can help you decide when to raise or lower rates and when to increase or decrease availability.
Guest data can provide insight into demand patterns, such as which room types and services are most popular and when demand is highest. This information can be used to adjust pricing and inventory to maximise revenue and occupancy rates. For example, if you know that a particular room type is in high demand, you can adjust prices accordingly to maximise revenue. Similarly, you can create seasonal pricing offers based on data regarding peak and low season travel times.
Loyalty Programs
Loyalty programs are an effective way to build guest loyalty and encourage repeat business. By offering personalised rewards and perks based on guest data, you can increase guest satisfaction and loyalty. This may also help you to maintain and even improve your property's online brand image.
For example, you can offer guests rewards based on their previous stays, such as free room upgrades, discounts on future stays, or even free meals or spa treatments. This not only makes guests feel appreciated, but it also incentivises them to continue choosing your hotel over competitors.
You can also use guest data to create loyalty tiers, such as bronze, silver and gold, based on the number of stays or total revenue generated. This can be used to reward your most loyal guests with additional perks and privileges.
By using guest data to enhance your loyalty program, you can also tailor rewards to specific guest preferences. For instance, if a guest always requests a specific type of pillow or room location, you can offer them a personalised reward that reflects their preferences. This is helps to make guests feel valued and appreciated, which can help to increase customer loyalty.
Inventory Management
Hotels have a range of amenities and services to offer guests, from room types and amenities to restaurant menus and spa treatments. However, it can be difficult to determine which amenities are most popular and how to allocate resources accordingly.
By collecting and analysing guest data, hotels can gain insights into which amenities are most in demand and optimise their inventory management accordingly.
For example, if guests consistently request a certain type of room or amenity, you can adjust your inventory to meet that demand. This could be anything from increasing the number of available rooms to ensuring that certain amenities are always in stock. Similarly, you can use guest data to identify which services or products generate the most revenue and adjust inventory levels accordingly. This will help ensure that your hotel is providing guests with what they want while also maximising profits.
In addition, guest data can help hotels identify areas where they may be overspending on inventory. For instance, if a particular amenity or service is rarely used by guests, you may want to consider reducing or eliminating it to save costs.
Optimise Pricing Strategies
One of the biggest challenges for hotels is determining the optimal price for their rooms and services. Pricing too high can deter guests and pricing too low can lead to lower revenue. By using guest data to understand demand patterns, hotels can adjust their pricing strategies to maximise revenue. This way of strategically pricing your hotel's rooms and services can help you stay competitive in the market while also generating more profit.
For example, if guest data shows that certain times of the year or days of the week are consistently more popular, you can adjust your pricing to reflect this demand. Similarly, if guest data shows that certain room types or amenities are consistently more in demand, you can adjust your pricing accordingly.
By optimising your pricing strategies based on guest data, you can ensure that you are maximising revenue while also providing guests with a fair price.
Customer Service Improvement
Customer service is crucial in the hospitality industry, and hotels that provide excellent customer service are more likely to generate repeat business and positive reviews. However, it can be difficult to know exactly where to focus your efforts in improving customer service.
By collecting and analysing guest data, such as feedback from surveys and online reviews, hotels can gain valuable insights into what guests value most. For example, if guest data shows that a particular type of service or amenity is consistently praised in reviews, you can focus your efforts on ensuring that this experience is provided to all guests. Similarly, if guest data shows that certain amenities are consistently requested but not provided, you can use this information to make improvements.
In addition, guest data can be used to identify areas where customer service may need improvement. For example, if certain services or staff are consistently rated poorly in reviews, you can take steps to rectify the issue and provide a better experience for guests.
In conclusion, utilising guest data to understand customer needs, preferences and behaviour is essential for hotels to improve their sales, inventory management, pricing strategies and customer service. By collecting and analysing this data, hotels can ensure that they are providing guests with the best possible experience while also maximising profits.
Subscribe to our newsletter