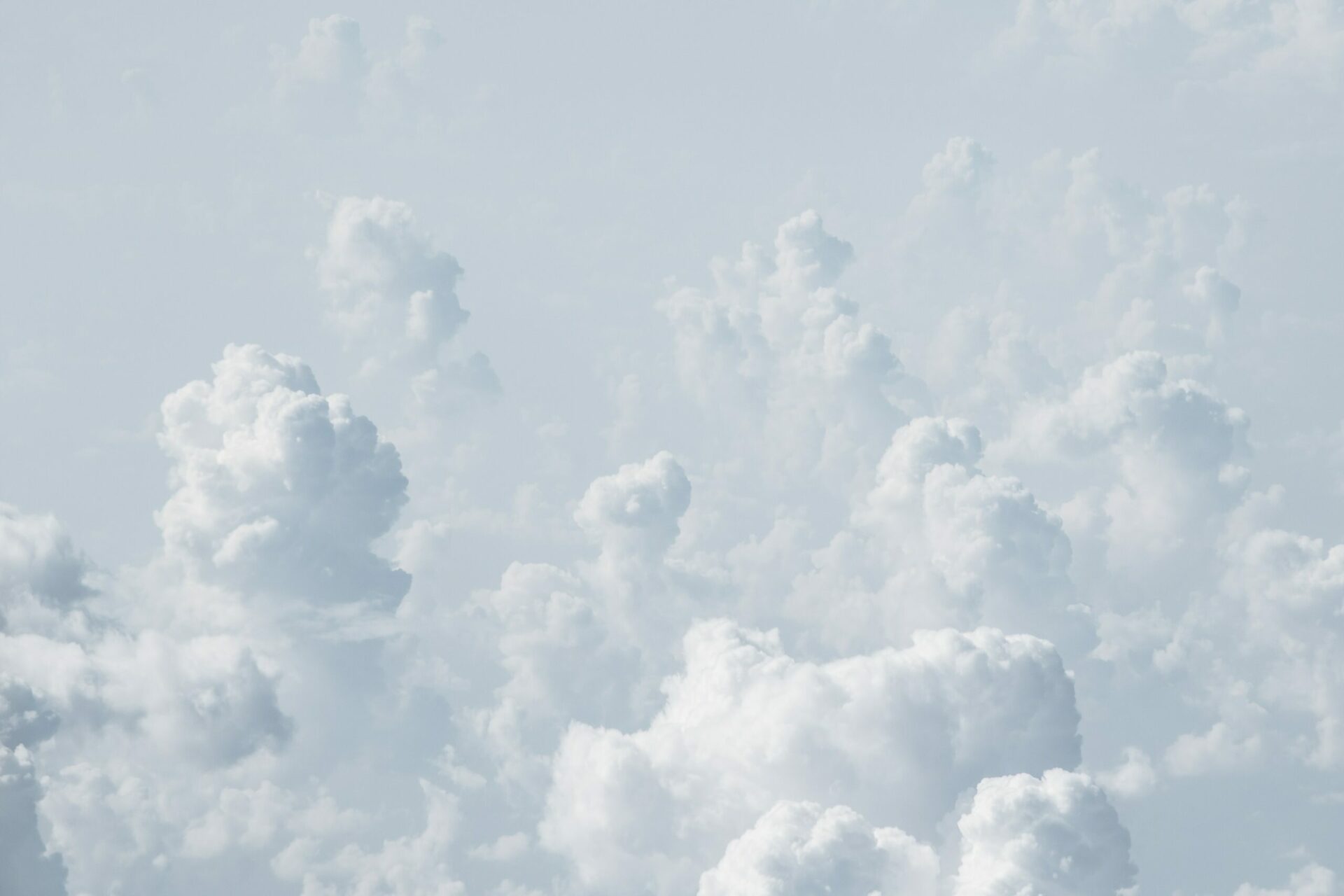 9 Reasons To Choose a Cloud PMS for Your Hotel
A cloud Property Management System (PMS) is a software solution for hotels, and it is hosted on a remote server which is accessible over the internet. Cloud based PMS enables hoteliers to automate and streamline their day-to-day operations. By utilising a cloud-based PMS, hotels can reap the benefits of rapid reliability and low maintenance costs. This efficient system is designed specifically to manage various aspects of your hotel's operations from one single dashboard; ranging from check-ins/check-outs, room reservations, inventory tracking and management, reporting capabilities for staff members housekeeping details as well as invoicing processes.
Cloud-based PMS has revolutionised the hospitality industry by giving hoteliers a simpler and more budget-friendly way of managing their businesses. What's even better is that cloud-based PMS systems are much safer, with backup and recovery services handled by the service provider – making it easier for you to save guest data as well as restore them if needed.
Here are the nine reasons why hoteliers should consider choosing a cloud-based PMS for their business:
Flexibility
With the cloud hotel PMS, staff are able to effortlessly manage lodging operations whenever and wherever. This system is easily accessible using any kind of device over the internet, permitting personnel to work remotely or on-the-go with remarkable flexibility.
With the cloud PMS, hotels can easily add users or adjust other operational needs. Plus, it allows for simple integration with other systems to provide a unified approach to managing hotel operations.
Cloud PMS gives hotels the flexibility to quickly pivot and respond to changing market conditions, giving them a competitive edge. With its power at their disposal, hoteliers have an opportunity for greater brand recognition that can make or break their business in today's competitive landscape.
Cost Savings
The hotel industry is very dynamic and seasonal, and it is important to leverage any cost saving benefits. Cloud PMS helps hoteliers manage costs associated with internal operations. The cloud system does not require any large upfront investments for hardware, software, or IT personnel.
Instead of having to pay upfront for a large equipment purchase, hotels using cloud-based systems can opt for a subscription model which spreads the cost over time and helps save money in the long run. This is more cost-effective and helps hoteliers better manage their budget for other important aspects of their operations.
Some key cost benefits of using a cloud PMS service provider:
Lower capital expenditure
Reduced IT spending
Low operational costs
Increased revenue
Quicker implementation
Automatic Software Updates
Software updates in hotel cloud PMS are managed by the cloud provider. This ensures that all updates can take place automatically and quickly, eliminating the need for manual intervention from internal IT teams.
The automatic software update feature helps to reduce downtime, increase performance and reliability of your hotel operations while ensuring data security protocols are at the highest level. Also, this feature allows you to keep up-to-date with the latest features, releases and improvements in the cloud PMS so that your hotel can stay competitive with current industry trends.
Some key advantages of auto updates in hotel cloud PMS are:
Improved Security
Increased Efficiency
Seamless Experience
Better User Experience
Reduced Downtime
Data Security & Backup
A cloud PMS system ensures that all data stored in the cloud is properly secured and backed up on a regular basis. This helps protect customer information from any potential threats such as cyber-attacks or data loss. Certain systems also provide other advanced security features such as two-factor authentication, encryption of data in transit, regular audits and assessments for compliance, and more. This ensures that hotels have the highest levels of security for their data stored inside the cloud.
It is extremely important to also ensure that your cloud service provider complies with the industry standards for security and backup. Backup is critical from a disaster recovery point of view.
To provide top-notch data safety and backup protection, cloud providers employ a wide range of practices for their PMS. Such measures include:
Encryption
Access Controls
Data Backup
Compliance
Monitoring and Alerts
Real-time Reporting & Analytics
The real-time reporting and analytics are extremely critical for hotels, given the dynamic nature of the industry. The benefit of using cloud-based software is that it allows hoteliers to access performance data in real-time, anytime and from anywhere.
Analytics help hotels understand their customer behaviour better and take necessary steps to improve the service they offer. Analytics also allow hoteliers to track revenue, occupancy rates, booking trends, peak demand times, etc. By tracking this data over time, hotels can anticipate customer needs, optimise pricing, and increase overall profitability.
Some key benefits of real-time reporting & analytics are:
Improved Decisions
Increased Efficiency
Better Guest Satisfaction
Improved Revenue Management
Competitive Advantages
For instance, real-time reports and analytics can give hotel personnel insights into pricing trends. Consequently, the hotel can take advantage of current demand levels and adjust its prices accordingly to bring in maximum revenue. It can also assist in making a more informed and data-driven decisions than their competitors.
Mobile Access
Having PMS in the cloud enables staff to log in from anywhere on any device. This allows staff to work from anywhere and take decisions based on the real-time data.
For example, you're able to access all the front-desk functions, such as check-in or check-out, and answer guest inquiries right from your mobile device. Additionally, you can access up-to-date changes across housekeeping, reservations, and more, in real-time. This gives both owners and operators more flexibility while working, allowing them to step away from their desks while staying connected and up-to-date with operations.
Improved Guest Experience
Using a cloud PMS also helps hotels improve the guest experience. There are many different ways this can happen, from having quick access to guest preferences, to email automation and more.
By having all the guest information centralised in one system, hotel staff can easily access it from anywhere and act on it quickly if needed. Hotel staff can check prior guest information to get an understanding of the guest's preferences, so they can provide a more personalised service. For example, if your guest has requested oat milk for their morning coffee and a certain type of pillow, the hotel will know this in advance and have it ready for them when they arrive. This type of personalised service helps create a better guest experience and can help improve customer loyalty.
Another benefit is that admin can be automated, such as guest newsletters and feedback surveys. This helps hotels reach out to their guests in a more efficient and effective way, and ensures you're connecting with guests in a more perceptive and helpful manner.
For example, having an automated email system can help hotel staff send out welcome messages, thank-you emails, or any other information related to the guest's stay. This helps in creating a connection between the hotel and the guest.
In addition to this, hotel staff have the freedom to step away from their desks and spend more time with guests, ensuring that the guests are always receiving high quality service.
Remote access can provide several benefits to hotel guests such as:
Improved Communication: It facilitates communication between hotel guests and staff.
Enhanced Efficiency: It can improve the efficiency of hotel operations and improve the overall guest experience.
Personalised Experience: It allows hotel staff to offer more personalised services.
Time-Saving: Automation of certain tasks can save time and effort for both guests and staff.
Increased Efficiency
Cloud PMS makes the work of hoteliers easier. The ability to access customer data, booking information, and other business operations from any device and location saves a lot of time and energy. With cloud-based software, all records are updated in real-time which facilitates decision making and streamlines business processes.
In addition, cloud PMS can be easily integrated with a variety of other systems such as property management systems, booking engines, and third-party services. This increases the efficiency of operations by consolidating all the information into a single platform.
A hotel cloud PMS can increase efficiency in several ways such as:
Streamlined Operations: It helps streamline check-in and check-out, room assignment, and billing. This in turn helps increase efficiency.
Real-Time Data Access: It provides real-time access to operations like inventory management, such as for toiletries, which allows staff to stock up according to the room occupancy rate.
Mobile Access: A cloud-based PMS can provide hotel staff with mobile access. This can help improve efficiency by enabling staff to respond to guest requests and issues in real-time.
Automated Reporting: It can automate the generation of reports and analytics. Which in turn improve overall efficiency.
Easier Integration with Other Systems
It is important to choose a cloud-based PMS which can handle integration with other systems, such as a booking engine, accounting software, online travel agencies, and more. This way, hotel staff can access data from one centralised reporting dashboard with ease.
Integrating with external services can help increase the visibility of your hotel's availability and bookings, as well as its reputation. This can help drive more direct bookings and improve overall profitability. It can also enable you to manage back-office operations such as invoicing and payroll more efficiently.
It also removes any additional cost which the hotel may have to cough up if the system is incompatible with third party. If the system is incompatible, then the hotel will require additional infrastructure to support the new system and also hire staff to work on different system. Having multiple sources for information also makes it difficult for the management to make immediate decisions. This will not only increase the operational cost but also make the decision-making slower.
By using cloud-based PMS, hotels are able to reduce their operational costs while also increasing their revenue potential as they have more time and resources to focus on providing better customer service and improving guest experience. It is the perfect solution for any hotel looking to streamline processes and increase efficiency.
Subscribe to our newsletter