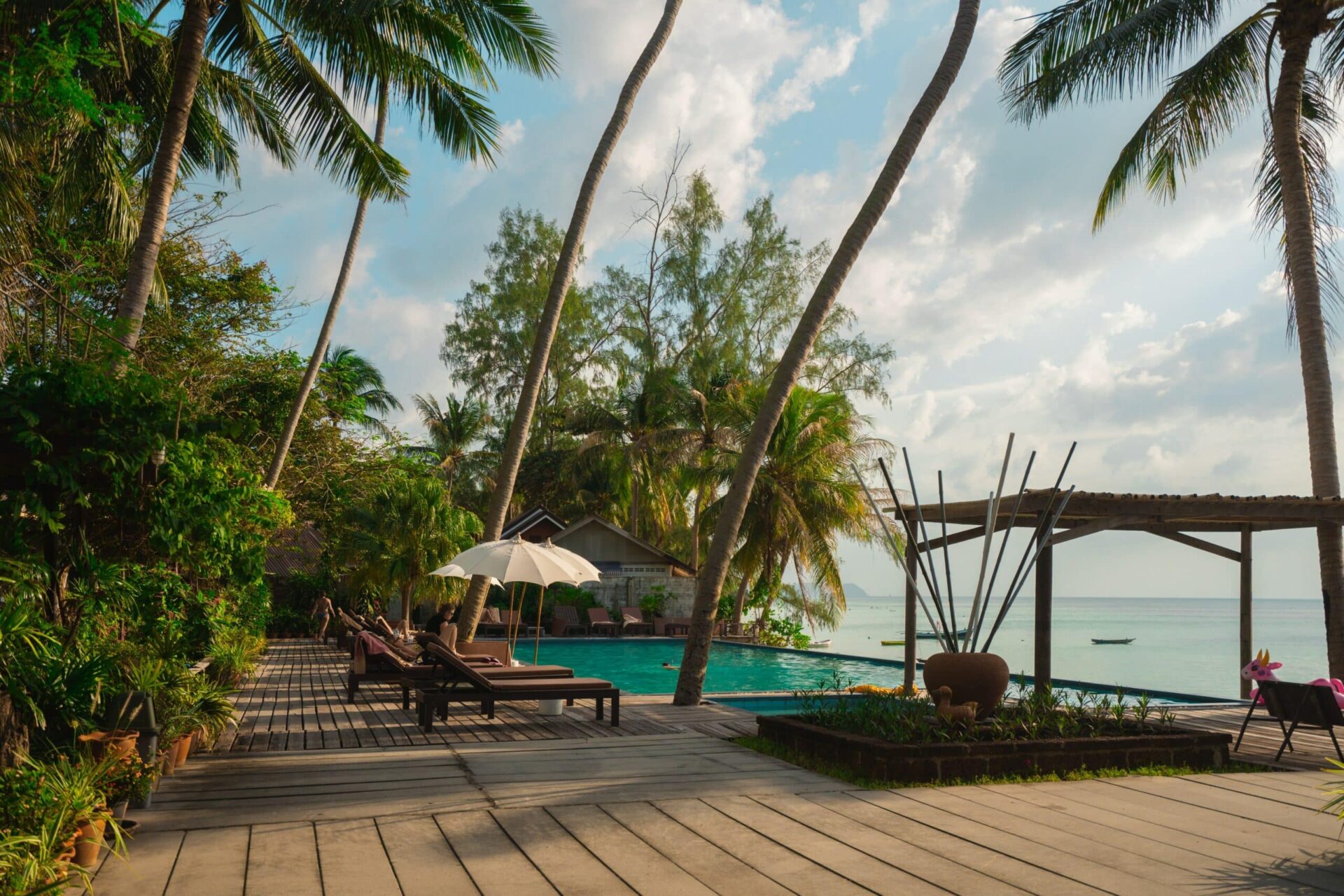 How To List Your Property on Agoda: A Step-by-Step Guide
Looking to enhance your property's online visibility and drive more bookings? You might want to consider partnering with Agoda, the highly-regarded online travel agency (OTA) that can offer you a vast global reach and help you hit those targets. In this blog post, we'll detail the steps involved in listing your property on Agoda, covering everything from eligibility criteria to account setup, setting rates, uploading property photos, and managing customer bookings. Plus, we'll offer useful tips and insights to help you optimise your listings and increase bookings using Preno as your property management system. Let's dive in!
Why List Your Property on Agoda?
Agoda is a popular OTA with over two million properties listed worldwide. Being featured on Agoda means you'll get your property in front of a global audience of millions of potential guests who are ready to book. Plus, Agoda offers a wide range of features and tools to help you manage your property, such as real-time updates, detailed analytics, and multiple payment options. By listing your property on Agoda, you'll be tapping into a huge network of international travellers, which could increase bookings and revenue for your property.
Eligibility Criteria for Listing on Agoda
Before you list your property on Agoda, there are a few eligibility criteria to fulfil. Your property must have a valid operating license, and comply with local regulations and Agoda's quality standards. These standards include having a minimum guest rating of 7/10, maintaining a certain level of cleanliness, providing basic amenities such as towels and linens, and having clear and accurate property descriptions. It's also important to note that Agoda charges a commission fee for each booking, so be sure to factor that into your pricing strategy.
Listing Your Property on Agoda: Step-by-Step Guide
Agoda is an increasingly popular OTA that specialises in providing travellers with a wide range of accommodation options, from hotels and vacation rentals to bed and breakfasts. With its user-friendly platform and extensive global reach, Agoda offers property owners and managers an opportunity to tap into a massive audience of potential guests. Here's how you can list your property on Agoda in a few simple steps:
Step 1: Check Eligibility Criteria
Before listing your property on Agoda, ensure that it meets the platform's eligibility criteria. Agoda accepts a variety of accommodation types, including hotels, vacation rentals, guesthouses, and hostels. To list your property on Agoda, it must be licensed and compliant with local regulations.
Step 2: Create an Agoda Account
To get started, you'll need to create an Agoda account. Visit www.agoda.com/homes and click on "List your property" at the top of the page. You'll need to provide your name, email address, and password to create an account.
Step 3: Set Up Your Property Listing
Once you've created an account, Agoda will guide you through the process of setting up your property listing. This includes providing essential information about your property, such as its name, address, and contact details. You should make sure to include information about your property's amenities, such as Wi-Fi, breakfast services, and parking facilities.
Step 4: Upload Property Photos
High-quality photos are crucial for attracting potential guests. Upload clear, well-lit images that showcase your property's best features, including exterior shots and photos of individual rooms or amenities. Ensure that your images accurately represent your property to help set realistic expectations for guests.
Step 5: Set Rates and Availability
Next, you'll need to set your room rates and availability. Agoda offers a variety of rate plans, including standard rates, non-refundable rates, and promotional rates. You can also set minimum and maximum stay requirements and update your availability calendar to ensure that guests can only book when your property is available.
Step 6: Manage Customer Bookings
Once your property is listed on Agoda, you'll be able to manage customer bookings through the platform. This includes confirming reservations, handling cancellations, and responding to guest inquiries. Agoda also offers a messaging system that allows you to communicate directly with guests before, during, and after their stay.
Tips and Insights for Optimising Your Agoda Listing
To make the most of your Agoda listing and increase bookings, consider these tips and insights:
Use Preno as Your Property Management System: Preno can help you manage your OTA listings, including Agoda. By integrating with Preno, you can automate your pricing and availability updates, track your revenue and performance metrics in real time, and manage your bookings more efficiently.
Optimise Your Listing: To boost your property's visibility on Agoda, optimise your listing by using relevant keywords and phrases and providing detailed descriptions of your property's features and amenities. Additionally, regularly update your property photos to keep your listing fresh and appealing.
Offer Competitive Rates: Research the rates being offered by other properties in your area and adjust your prices accordingly. Offering competitive rates can help you attract more bookings on Agoda.
Consider Offering Special Deals and Promotions: Offering special deals and promotions, such as last-minute booking discounts or free breakfast with stays, can help you entice more guests to book your property on Agoda. These promotions can be highlighted on your property listing page to increase visibility and encourage bookings.
Maintain Positive Guest Reviews: Positive guest reviews can go a long way in attracting more bookings on Agoda. Ensure that you provide excellent customer service, maintain a clean and well-equipped property, and promptly address any complaints or issues guests may have. Encourage guests to leave reviews by following up with them after their stay and kindly requesting honest feedback.
Monitor Your Performance Metrics: Keep track of your performance metrics on Agoda, such as occupancy rates, average daily rates, and revenue per available room. Monitoring these metrics can help you identify areas for improvement and inform your pricing strategies.
Listing your property on Agoda can be a great opportunity to increase your online presence and attract more bookings from a global audience of potential guests. By following the eligibility criteria and step-by-step guide outlined above, you can easily list your property on Agoda and start reaping the benefits. 
Don't forget to optimise your listing, offer competitive rates, and maintain positive guest reviews to maximise your bookings and revenue. And, with Preno as your property management system, you can automate your pricing and availability updates, track your performance metrics, and manage your bookings with ease.
You may also like:
Subscribe to our newsletter