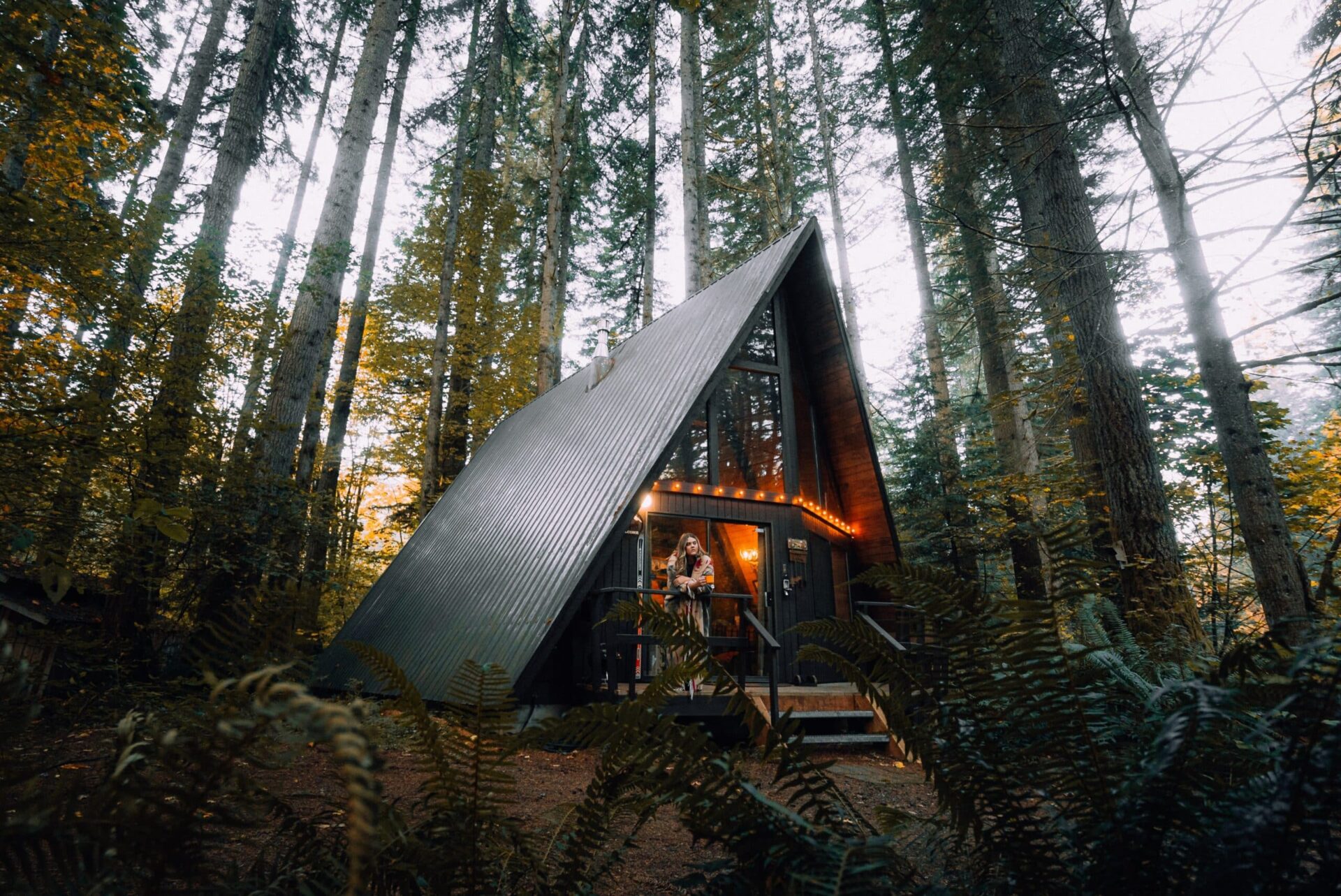 How To List Your Property on Airbnb: A Step-by-Step Guide
Are you looking for a new way to make money? Have you ever thought about renting out your property on Airbnb? Want to learn how to start an Airbnb? Becoming an Airbnb host is a great way to make some extra cash, and it only takes a few minutes to get it up online. In this blog post, we walk you through the process of listing your property on Airbnb. We will cover everything from creating a listing to selecting photos and pricing. So whether just starting out or looking for some Airbnb tips to improve your current listing, let us guide you through the process.
Creating a listing on Airbnb is easy and only takes a few minutes. You can start by going to Airbnb.com and clicking on "Become A Host." Then, you will need to create an account or sign in if you already have one. Once you're signed in, you can begin creating your listing.
Step One: Select Your Property Type
There are six types of properties you can list on Airbnb. When selecting your property type, you will need to consider the size and layout of your space. Airbnb allows you to rent out uncommon spaces too, so if you have a spare room in your house or even a treehouse, you're able to do so easily by selecting one of the following options:
Apartment

House

Self-contained Unit

Unique Space

Bed and Breakfast

Boutique Hotel
Step Two: Choose A Specific Type Of Property
There's a reason why Airbnb is a leading online travel agency (OTA) – it offers a plethora of accommodation types, making it easy to rent out any extra space you have. When listing your property on Airbnb, it is important to choose the specific type of property you are advertising. This will help guests know what they can expect when booking your listing. For example, if you are listing a room in your house, list it as a "residential home." There are more niche options available too, like bungalow, houseboat and farm stay.  The options for types of properties to list on Airbnb are endless, so be sure to choose the one that best suits your specific listing.
No matter what type of property you choose to list on Airbnb, remember to always keep your guests' expectations in mind. If you're unsure what type of property you're offering, Airbnb provides in-depth descriptions of each. Choose one that guests would expect when they first walk onto your property.
Step Three: Choose The Type Of Space
There are a few things to consider when choosing which specific type of space to list on Airbnb. The first is what kind of experience you want your guests to have. If you want them to feel like they're staying in a home away from home, then listing an entire property may be the way to go. On the other hand, if you're looking to provide a hotel-like experience, then listing a private room may be better.
There are three types to choose from:
Entire Home/Apartment
When you rent an entire property on Airbnb, you are essentially renting the home or apartment for their exclusive use. This can be a great option if you have a spare home and are looking to rent more space than what a standard hotel room can offer, or if you want guests to have a little more privacy during their stay.
By renting an entire property, it's important to know that guests expect to have all the amenities of a normal home at their fingertips. This includes a full kitchen, cooking utensils to laundry facilities. This type of accommodation attracts bigger groups and families, and can often be rented out for longer periods at a higher price point.
Shared Room
Renting a shared room is when you list a space that is shared with other people. Examples of this are a hostel or bunk beds in a bedroom. This is perfect for guests who are looking to meet new people as they will often be sharing the space with someone else. With this type of room, guests tend to be more transient and expect a lower price point.
It's still recommended that you provide all of the necessary amenities for your guests, such as sheets, towels, and toiletries. You will also need to make sure that you are comfortable with having someone else in your home, as you'll be sharing the common areas.
Private Room
This option provides guests with their own private space, while still allowing them to socialize with others. This type of accommodation attracts solo travellers or couples that want to experience living in a new city but don't want to commit to renting an entire place. Plus, it's often cheaper than staying in a hotel.
Step Four: Select Your Location
Once you've decided on your type of rental, the next step is to add in your location. This needs to be accurate because it will be given to guests who book your property. For browsers, they'll only be able to see your exact location if you choose to turn this option on. Your location will also show up in Airbnb's map search function, so bear this in mind when listing your property.
Step Five: Your Bedrooms and Amenities
An important aspect of creating a successful rental on Airbnb is including clear and specific details about the bedrooms and amenities that are available. By outlining these features in your listing, you can help guests better understand what your space has to offer and whether it will meet their needs. Additionally, providing this information up-front can help avoid any misunderstandings or disappointments during their stay – in return, gaining you more positive reviews.
This is a key part of setting up your property on Airbnb because, if anything should go wrong, you'll be able to use this to validate your concerns if you choose to file a report. Such as, having too many guests stay at your property when the group staying stated they had less.
Firstly, you'll need to select how many guests you allow in your space, how many beds you're providing, how many bedrooms are available and how many bathrooms there are.
Next, list any amenities you have or will have. Airbnb makes this easy by providing all the popular ones broken down into groups, such as "stand out" amenities, "safety items" and "guest favourites." If you're unsure what to offer guests, take note of what is listed under "guest favourites." These are often requested or expected amenities, and if you provide them, they'll help sell your listing to browsers.
Step Six: Add Your Photos
Adding photos to your Airbnb listing is important for several reasons. First, potential guests want to see what your space looks like before they book it. Secondly, well-chosen photos can make your listing more inviting and help it stand out from the competition. And finally, good quality photos will help you get better reviews from guests as they'll provide an accurate representation of the experience they'll have at your property. So how do you choose the right photos for your Airbnb listing? 
Here are a few tips:
Pick bright, clear photos that accurately represent your space. Avoid using dark or blurry pictures.

Make sure your space looks inviting by removing clutter or mess.

Include a mix of wide shots and close-ups so guests can get a sense of the layout of your space as well as details like furniture and decor.

If you have a particularly unique or special feature in your space, make sure to include a photo of it.

Avoid using photos with people in them, as guests may feel like they are intruding on someone else's space.
Airbnb recommends that hosts upload at least 5 pictures taken in a width-to-length aspect ratio of 3:2, with a minimum resolution of 1024px x 683px, and they must not be distorted in any way.
Step Seven: Give Your Property Some Detail
When creating a title for your property, be deliberate with your choice of wording. Remember to utilise keywords and use terms that prospective guests are likely to search for when looking for a place to stay, such as "quiet" or "beachside. This will help your listing rank higher in the search results, and increase your chances of securing a booking.
It's important to make sure you select ones that best reflect the property. You're telling a story with each word you choose and you want that to accurately depict the experience you're offering.
Next, you need to create a description. Your description should be reflective of the overall atmosphere and tone of your rental listing. Are you going for something cozy and inviting? Something luxurious? Make sure to communicate this to potential guests. 
In addition, add a comprehensive list of features your property offers. What kind of amenities does it boast? What activities can they enjoy there? The more detailed you can be, the better. This will help set your listing apart from others in the search results. This, again, is another great opportunity to utilise keywords that will ensure your property is seen by as many people as possible. It's also important to highlight what makes your listing unique, so they can understand why they should choose it over others.
Make sure to mention your house rules too. This includes things like check-in and check-out times, noise restrictions, and pet policy. 
Step Eight: Pricing
Setting the price for your Airbnb listing is a balancing act – you want to gain bookings, make money but also keep guests happy. Make sure that your price is fair, but that it also covers all of your costs and leaves you with some profit.
There are a few things to keep in mind when setting your price:
Your location: how desirable is your location? Is it close to the city centre or in a more rural area?

The time of year: demand for Airbnb rentals changes throughout the year. Generally, prices are higher during peak travel seasons (summer and winter) and lower during slower times (spring and autumn).

The type of rental: prices change depending on the property size and type.

The amenities offered: are you providing breakfast or laundry service? These extras can add to the cost of your rental.
When setting your Airbnb price, it's important to do your research and see what similar listings are charging in your area. Use this information as a starting point, and then adjust your price accordingly.
If you're signing up for the first time, there is also an option available to give the first 3 guests a 20% off discount to gain initial bookings quicker.
PRENO TIP:
Preno's Channel Manager makes it easy to manage your Airbnb listings. With Preno's Channel Manager, you can easily update seasonal pricing changes and availability in just a few seconds.
Step Nine: Final Questions
Lastly, you'll need to answer whether there are security cameras, weapons or dangerous animals on your property. This needs to be answered truthfully and must comply with local laws and regulations.
If you've made it through all the steps, it's time to review your listing and publish it. You're now ready to start welcoming guests into your home and sharing it with the world.
Want to see how easy it is to manage your Airbnb listings with Preno? Sign up for a free trial today!
You may also like:
Subscribe to our newsletter