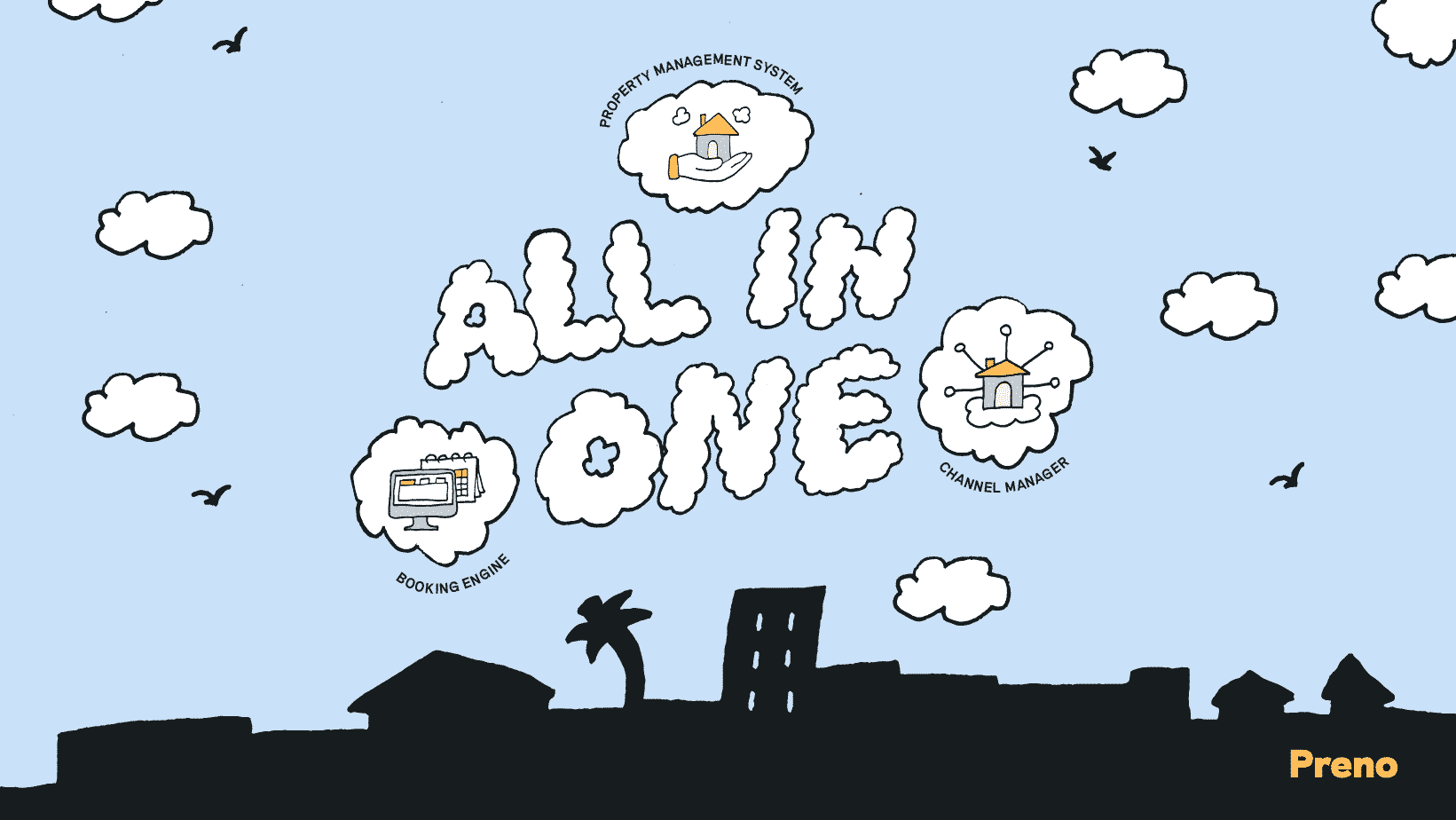 All-in-one vs Best of breed software for hoteliers
With the growing importance of internet-driven technology for hotel operators, there is a growing divide between the different tech providers. On one side there is the all-in-one platform and on the other the best of breed/class products that comprise a stack. A stack refers to a combination of independent technologies that help hoteliers optimise their operational processes. It's just the term used for all the software you use together.
So how do you make the decision between an all-in-one product and a tech stack when it comes to choosing the technology to run your accommodation?
Ask yourself what your needs are. Starting backwards from the goal you are trying to accomplish will help guide you towards the right solution. A PMS should provide you with simple, yet powerful solutions where you have your bookings visible from anywhere at any time.
We look at how best-of-breed software compares with an all-in-one solution:
Best of breed:
Easy to use, affordable, flexible. Implementation without a developer.
Shouldn't require any technical skills to start
Solutions tailored for every budget
Provides increased customisation
For an accommodation system, the heart of your stack will be your property management system. You can then add-on complimentary software that you need to run your accommodation (this could be accounting, POS, payment gateway software).
There is no right or wrong way to arrange your stack, and there isn't an optimal number of technologies to use in it. It all depends on what you're trying to accomplish for your accommodation.
All-in-one solution:
Convenient
Integrations provided as part of the all-in-one solution
Implementation costs are high and/or require technical skill
While the all-in-one platform will look like it has it all, you should be wary of the solutions promising integrations without the full functionality. Many all-in-one platforms have established processes, which will require you to adapt to those processes, rather than having those processes suit you.
You should also consider the flow of data and how the different components interact and communicate together. Do you need all the functionality and features? Do you use them all? These are just a few questions you should be asking when looking at an all-in-one platform.
Where the industry is going?
The hotel property management software industry is fast-moving, with increased innovation, providing accommodation providers with more choice. This rapid movement favours the best of breed approach to technology. Where accommodation owners can tailor a software solution that suits your business and needs.
Whether you run a property with 2 or 200 rooms, Preno's property management software can help. Our best-of-breed approach gives you flexibility when it comes to choosing complimentary software, specifically designed by hoteliers for hoteliers.
Subscribe to our newsletter