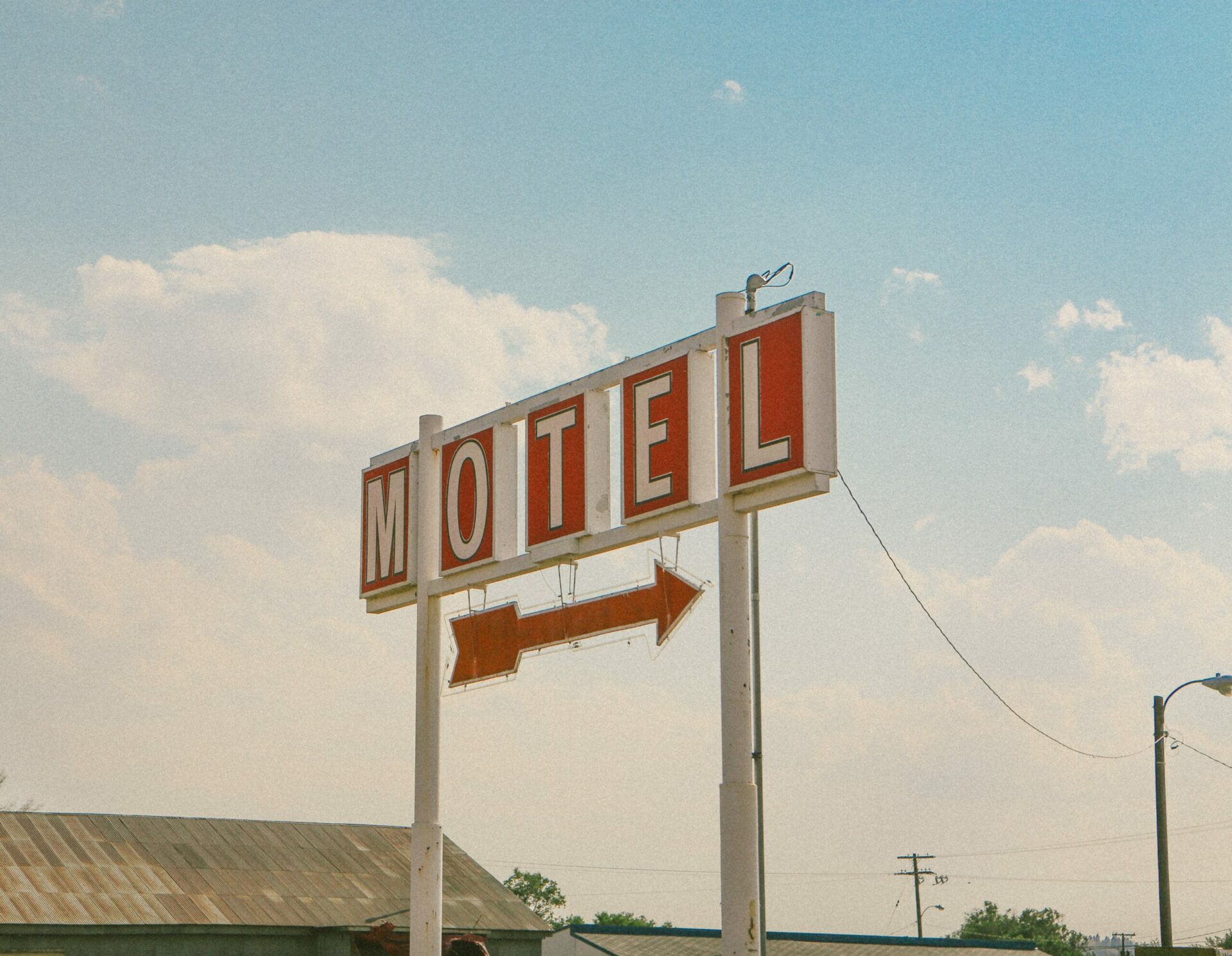 Top 5 Motel Management Software to Boost Your Business Efficiency
As a motel owner (motelier) or motel manager, your goal is to attract as many guests as possible to your motel. In all probability, your establishment is already registered with one or more online travel agencies like Agoda, Expedia, Airbnb, or Booking.com, which has increased your online bookings considerably. But how efficient is your current booking system? Do you have a hotel PMS system? 
If you have a person or even a couple of people keeping an eye on bookings – that's fantastic. But, like all day-to-day work, this too is prone to human error. Your managers have their hands full; to top it off, they must juggle bookings and ongoing booking changes. If your motel bookings are managed manually, you can expect embarrassing problems like double bookings, underbooking, and overbooking. Fail to impress your guests even before they step into your motel, and you will have some very dissatisfied customers. Enter the Hotel Property Management System – the answer to all your online and offline booking woes.
What are motel or hotel PMS systems?
A motel or hotel PMS system is software that allows you to manage all your front-office tasks efficiently. Your motel's bookings and reservations across all online travel agencies (channel management), check-ins and checkouts, room assignments, room rates, housekeeping, billing, and payment processing are all managed effortlessly from a single platform. The result is a fantastic reservation/booking experience for your guests. For you, it means fewer administration hassles and booking errors, as well as more time for other tasks.
How to choose a hotel PMS system
Several hotel PMS systems are available today that can be easily hooked up with your motel to take care of various day-to-day operations. These systems offer multiple packages –the accounting package and customer relationship management (CRM) package are two essential packages. When choosing a hotel PMS system for your motel, it's important to keep your motel in mind – and the kind of features you will require. Here are some features to consider when investing in a hotel PMS system:
Cloud-based
If you've never used a software system before or are used to a traditional or legacy system, you may naturally be worried about this. Installation, costs, support from your PMS service provider, software deployment, integration with third-party solutions, and data security can all seem overwhelming. The best part about cloud-based hotel PMS systems, though, is that you don't have to worry about any of that. Here's why:
Cloud-based solutions are:
Affordable with a minimal subscription.

You do not have to install or maintain any dedicated IT infrastructure – it's all in the cloud.

You do not require any dedicated resources to run or manage the system.

Your staff can perform multiple operations simultaneously. Reservations, check-ins, checkouts, housekeeping duties, and report generation can all be made instantly.

You can access all your hotel's data on your mobile device if you are on the move.

Seamlessly integrate the system with other solutions that are on the cloud – for example, channel managers, revenue management systems, multiple payment gateways, email marketing tools, and accounting modules.

Minimise dependencies on your staff for less human error.

Share details and data of your guests across all your departments – housekeeping, accounting, etc., in real-time.

Never be concerned about your data's security again. All your data is stored securely in the cloud, and you won't have to worry about downtime.
Channel Manager 
A PMS system with a hotel channel manager is the bridge that links your PMS and all OTAs that your motel is connected to today. With a channel manager feature, you can:
Connect with as many online travel agencies (OTAs) as you like.

Target customers from across the globe.

Build a more powerful brand image online.

Manage multiple sales channels on a single platform.

Share new prices, offers, discounts, and more across all channels simultaneously.
Reservations
The reservation feature on the hotel PMS system allows you to manage all your online and offline reservations on a single platform. No matter which OTA your motel's guest bookings come from, you can seamlessly manage them, ensuring no overbooking, double booking, or underbooking.
The central reservation system (CRS) feature allows the system to hold the inventory data and dates that your front desk has access to all the time. When it is integrated with your website's booking engine and distribution channels, it automatically:
Checks room availability and the status of every room. It shows free rooms across the various OTAs you use and your website booking engine.

Collects e-payments, identifying types and categories of payments.

Manages your motel's room inventory and allocation of rooms (sometimes this is a part of the channel management module).

Sends confirmation emails to guests once they have completed booking.

Allows your guests to book activities you have planned in your motel.
Reports and analytics
The reports and analytics feature is critical to understand better what works and does not work at your motel. This business intelligence feature collects relevant data and provides it to moteliers as various automated reports like: 
Night audit reports

Tax reports

Arrival/departure reports

Housekeeping reports

Shift audit reports
Booking system
Motel management software does not work just for you – it's also fantastic for your customers. The booking system makes it easy for your guests to book their rooms from any device. You can use it to accept bookings on your website, so you don't have to pay online travel agencies a commission fee. Top hotel PMS systems offer several other features, and you can read all about them here.
The top five motel management software
If you are wondering which motel management software is best for your business, here's our list of the top five.
1. Preno
Preno is a cloud-based hotel PMS system for independent moteliers, hoteliers, and other accommodation providers. The system offers channel management, account management, booking management, housekeeping, and reporting functionalities. The system's back office management feature includes agent commissions, housekeeping, channel management, and rate management. Xero integration seamlessly allows you to manage your invoices, agent commission payments, bank deposits, and reconciliations. You can get more information on how Preno works here.
2. Cloudbeds
Cloudbeds and Cloudbeds alternatives are designed to simplify your motel operations through its integrated management suite. Cloudbeds' suite includes room assignment, reservation management, housekeeping, and accounting tools. The software works seamlessly with top online travel agencies like Expedia and TripAdvisor. Cloudbeds has been rated as one of the top choices in its class of PMSs. 
3. Lodgify
Lodgify is a cloud-based hotel PMS system for vacation rental owners. The system allows you to build their vacation rental website in multiple languages, accept direct books, and oversee your daily operations. Lodgify's central reservation system has a wide variety of features, including instant calendar updates, real-time availability, automated payment scheduling, and email reminders to help you manage your motel business more efficiently.
4. Hotelogix
Hotelogix is one of the most popular motel management software, and it is used in over 100 countries. Its multi-device booking engine capability and single-point dashboard make this one of the most straightforward hotel PMS systems. The Hotelogix software is available in nine languages and can be integrated easily with third-party software like TripAdvisor and Jovago.
5. innRoad
InnRoad aims to help moteliers and hoteliers streamline all their operations and increase their revenue even while they focus on providing for their guests' stay. InnRoad streamlines all your motel's operations, automates all your administration tasks, and ensures increased efficiency in running a successful motel.
There is no doubt that your motel can do with motel management software. The hotel PMS system you choose for your motel will depend on your required features. They should be able to ease your day and remove the load of admin tasks you and your team are inundated with today.
Subscribe to our newsletter