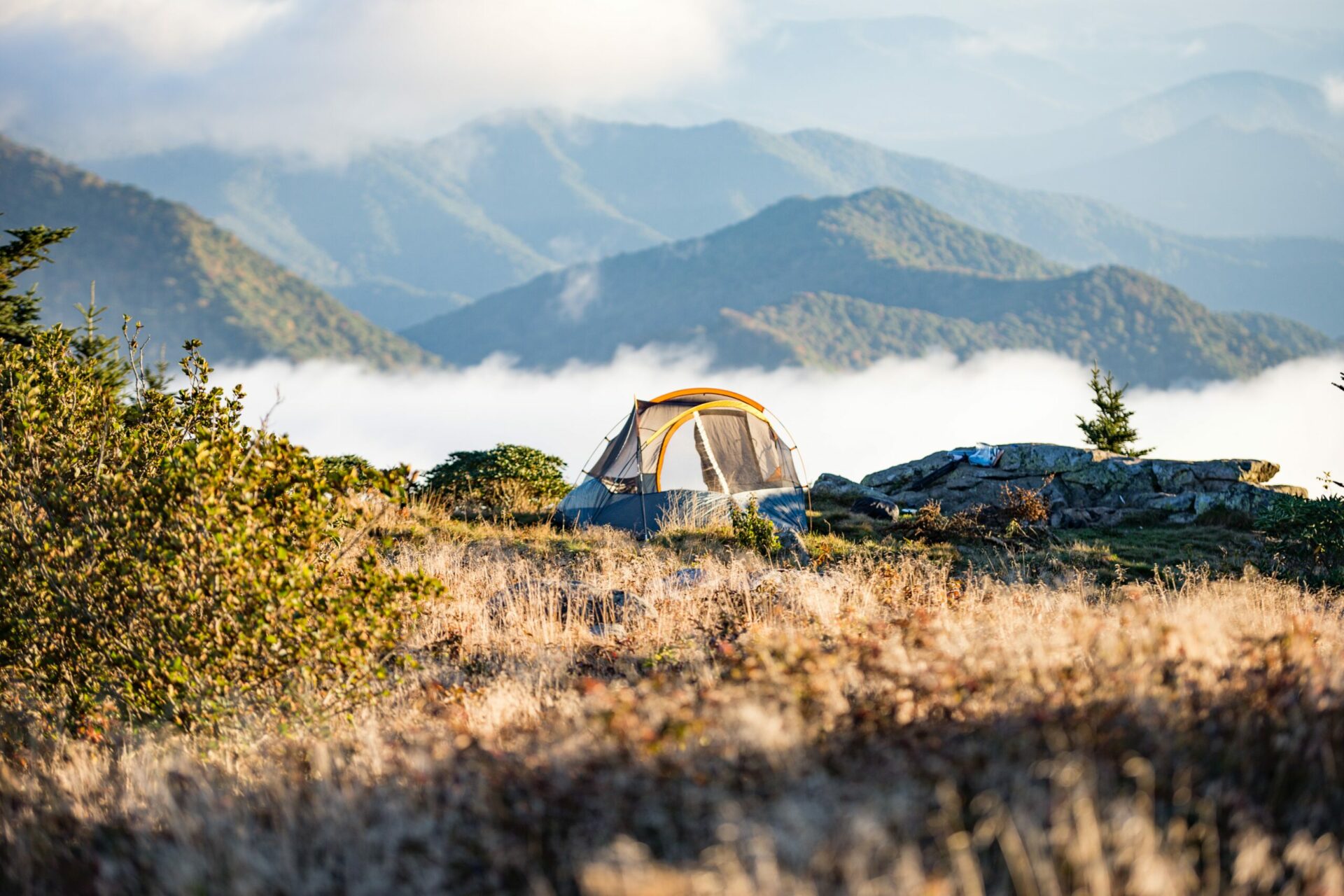 Top 6 Campsite Management Software
As more and more people are looking to campgrounds as a travel destination, it is important for these businesses to have effective campsite management software. This software can help improve the visitor experience, by making it easier to gain access to accomodation in remote destinations. It can also increase the efficiency of campground businesses. But what makes for an effective campsite management software? In this article, we'll take a look at some of the best software for campgrounds and what factors to consider when choosing a solution for your business.
Campground management software is an innovation that works wonders to improve spot management, online bookings, streamlining amenities, and payment processes.
If you are a campground owner or operator looking for the best management software, look no further. In this article, we have listed the essential features that you should look out for when choosing a PMS for campgrounds and some suggested PMS you can use with confidence.
What is a Campground Management Software?
A campground management software is a system that helps business owners and operators manage their campsites. It can provide a range of features, such as online booking, workflow management, payment processing, customer management, and reporting. In addition, an efficient campground management software generates reports of the core business in real-time, which help campsite owners identify their weaknesses, strengths, focus areas, and loopholes in their operations.
When choosing a campground management software, it is important to consider the needs of your business. For example, if you have a large campground with many sites, you will need a software that can handle online bookings and payments. If you have a smaller campground, you may not need all the bells and whistles of a larger system.
Elements to look for in campgrounds software 
The following are the elements to look for in a campground management software:
Connecting Rooms
Connected rooms is a feature that allows accommodation businesses to market a single room as multiple options. This is an ideal feature for small properties like campgrounds because you can increase the offering of your room, increase your REVPAR and maximise the revenue collection for your business. Preno's connected rooms allow hoteliers to get the maximum out of their campground accommodations.
Housekeeping Management 
The right campground management software allows efficient tracking and management of housekeeping status. You should be able to log instant updates and specific guest notes. This will help ensure that your staff is always on the same page.
Booking Engine 
The PMS solution for campgrounds sets up an online booking engine. You can accept hassle-free online reservations by embedding this engine in your website. You want a system that allows you to take reservations online and manage them easily. This includes being able to see availability, as well as check in/check out times.
Cloud-Based
Cloud-based campground management systems are the best solutions for businesses that require flexibility and huge data storage capabilities. In addition, it is highly convenient because it allows campground owners to access online services and solutions effectively.  It also provides an efficient way to manage, connect and promote your business.
Multi-Property Management 
This is a must-have for businesses that manage multiple properties. A good campground management software will allow you to manage all your properties from a single platform. This includes being able to view availability, create and manage bookings, and track individual performance.
Reporting and Analytics 
This is a crucial element in any business, but it is especially important for campgrounds. You want to be able to track your performance and understand your customer behaviour. A good reporting and analytics tool will help you make data-driven decisions to improve your business.
Pricing Plans 
When choosing a campground management software, you want to make sure that it is affordable and offers a pricing plan that meets your needs. You don't want to overspend on a system that you won't use or end up underpaying for a system that doesn't have the features you need.
Top 6 software for campgrounds
Preno 
Preno is the best software for campground management because it fits its requirements seamlessly.
Personalising guest experiences
With Preno, you can conveniently store credit card details in its comprehensive guest profiles so that check-outs can be lightning fast. As a hotelier, you can save details like your guests' favourite brand of coffee or their favourite room to personalise their experiences to the maximum.
User-friendly interface
Preno was created to be intuitive and quick to learn. With its user-friendly modern interface and 24/7 customer support, Preno boasts minimal user errors. This means that its platform runs smoothly and effortlessly.
Flexible grid view
Preno's flexible grid view lets you keep close track of everything happening around your business. This means you can add public holidays, school breaks and event dates. In addition, the grid view protects you from any event that might impact your business' revenue.
Seamless syncing with OTAs
Preno improves efficiency and maximises revenue generation by syncing your website to 56 of the most popular OTAs, including Airbnb and Booking.com. In addition, Preno will instantly update any rate change, availability dates, and other information.
Drag & drop
With its effortless drag & drop services, Preno can be used to make changes on the dashboard easily. For example, rooms and booking dates can be shifted and instantly rearranged to confirm a new reservation. This feature also comes in handy when popular or cheaper rooms are made available through free room upgrades.
Automated emails
Preno makes digital marketing its priority. With it, you can schedule emails to be sent automatically. Furthermore, you can personalise emails and build generic email templates to email guests within Preno easily. In addition to this, you can also set criteria according to which the email is sent.
RMS Cloud
RMS Cloud offers one of the most innovative PMS solutions for the hospitality industry. It is a cloud-based technology that provides businesses with best practices, insights and user-friendly software. This enables campgrounds to optimise their guest experience and operations and increase revenue.
RMS Cloud is the perfect software for managing multiple properties because it offers a centralised platform. From this platform, you can manage all your properties, view availability, create and manage bookings, and track performance.
eviivo Suite
Powerfully built to optimise campground properties, reservations and guests, eviivo Suite is a cloud-based PMS. With it, properties – be it a multi-property portfolio or a single room – can be efficiently managed for property owners and managers or hosts. It is an all-in-one booking system integrated with the major OTAs like VRBO, Google Hotel Ads, Airbnb and Booking.com and synchronises all rates and availabilities across platforms.
RoomRaccoon
RoomRaccoon is a cloud-based campground software that provides an all-in-one solution for managing your properties. With it, you can manage bookings, guest communication, operations and finances from a single platform.
RoomRaccoon also offers a channel manager that syncs with popular OTAs to manage reservations and rates. In addition, RoomRaccoon's automated payment system ensures that you get paid on time, every time.
What sets RoomRaccoon apart is its focus on providing an excellent guest experience. With its automatic confirmation and check-in emails, as well as its personalised guest profiles, RoomRaccoon ensures that your guests have a seamless and enjoyable experience from start to finish.
ResNexus 
ResNexus is a cloud-based property management system designed to increase your business's revenues and reservations. It includes integrations with OTAs like Booking.com, Expedia and Airbnb, credit card processing, and business reports, among other tools. In addition, it is PCA compliant and is accredited by third-party audits.
What sets ResNexus apart is its focus on providing excellent customer service. With its 24/7 customer support and live chat, you can be sure that you will always have someone to help you with any issue you may have.
Checkfront
Checkfront is a cloud-based PMS offering payment processing, activities, reservations and booking management for campgrounds, tour operators and rental companies. It integrates user websites with popular travel websites like Expedia, TripAdvisor and Booking.com so that they can publish their packages on such platforms.
What sets Checkfront apart is its focus on security. With its PCI and GDPR compliance, as well as its encrypted credit card storage, you can be sure that your guests' personal and financial data is always safe.
There is a wide range of software available for campgrounds, all of which offer different features and benefits. When choosing the best software for your campground, it is important to consider your needs and what would best suit your business. Some software platforms are better suited for small businesses, while others offer more comprehensive solutions for larger businesses. Ultimately, the best software for your campground will be the one that offers the features and benefits that are most important to you and your specific business.
Need a campsite management system that has every feature you need? Sign up for Preno's free trial today.
Subscribe to our newsletter