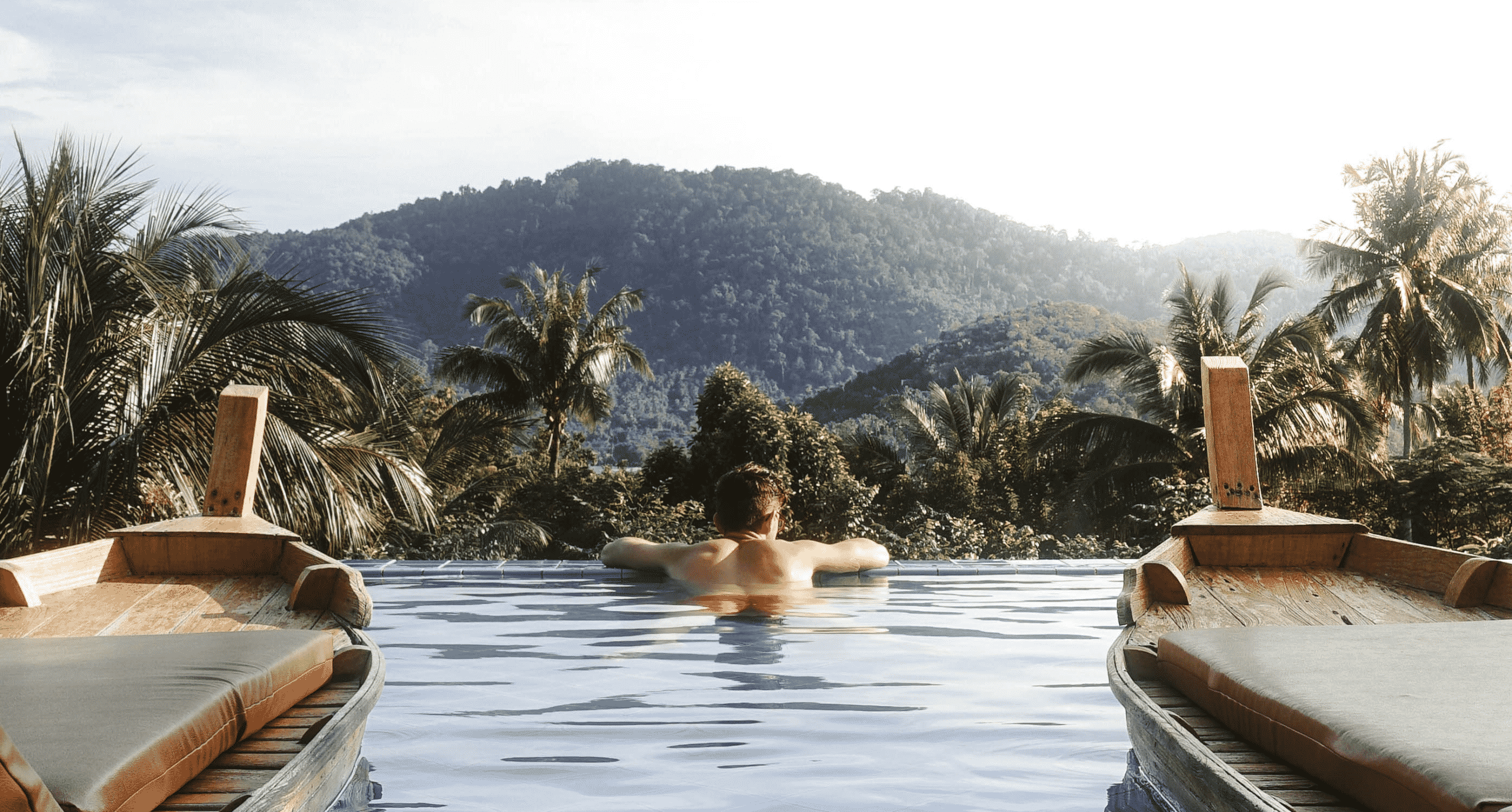 5 hotel sales strategies you should be trying
Covid-19 got you down? Wondering how to increase hotel room sales?
Well, you've come to the right place.
As you know, covid-19 has utterly shaken the hospitality industry. Now, more than ever, hotel sales are a concern.
As a hotelier, occupancy rates and revenue are at the forefront of your mind. You're unsure how long this pandemic is going to hang around, and you're wondering how to increase hotel sales.
It's time to think outside the box, and refresh your hotel sales strategies
As a hotelier, your goal is to provide memorable guest experiences – as a business owner, your goal is to make hotel sales. When considering business strategies, you must consider both, as each significantly impacts the other.
Essentially, in order to make hotel sales and meet targets, you must first create amazing guest experiences – set yourself apart from competitors and you'll rein in the sales.
Following are 5 hotel sales strategies to help you transform your hotel performance and fill your rooms during those difficult periods (like covid-19).
1. Hotel room sales strategies
When considering how to improve hotel sales, one of the methods you could try is re-angling your sales towards room based strategies.
For instance, you might try group hotel sales strategies, where you offer your property to large groups such as corporates, or extended families (depending on your property scale).
Another example might include re-angling advertising to increase direct bookings (cutting out the middleman and reining in more commission for your property).
2. Guest rewards & loyalty programs
Although the travel industry is evolving, with a large focus now on independent travel – those who visit new and unique destinations (therefore, various accommodation providers), there is still an industry niche of repeat travellers.
As a hotelier, you need to capture your industry niche of repeat guests, and angle your sales strategies towards this niche. Loyal guests are an invaluable asset to your hotel, so don't overlook them.
When considering hotel sales strategies, you might try implementing guest reward schemes, such as discounts for repeat visits, special loyalty packages, or discounts for referring a friend or family member.
Many families and corporate guests stay loyal to one accommodation provider, so during difficult times, these are the guests who will help your hotel sales.
3. Destination marketing strategies
Destination marketing is a great way to get your hotel's name out there, as well as form partnerships and create industry connections.
When travel demand is low, and target markets shift, you need to update your hotel sales strategies to reflect these changes. So in the case of covid-19, this means shifting the focus of your sales strategies to domestic travellers.
Team up with tourism providers in your area or region and create a destination marketing campaign that'll encourage domestic travellers to support local businesses (including your own).
This could involve co-hosting events, or creating deals and packages with local tourism providers (e.g. a package with a hotel stay and tourism activity included).
4. Up-selling & cross-selling
A classic hotel sales strategy method which will help your business increase revenue during those times when occupancy rates are low, is up-selling and cross-selling.
The extras that your guests spend money on will act as a buffer to those empty rooms you're struggling to fill. Try your best to encourage spending at your hotel – but remember to not be pushy, because the guest experience is still the most important factor, and you don't want to upset them.
It might be as simple as providing guests with a free drink voucher at your hotel restaurant, to encourage them to dine-in. Or perhaps, you suggest adding extras to their stay with you – such as beauty treatments, shuttle transfers or local tours (all of which you'll earn commission off).
5. Hotel promotions & special events
The last sales strategy you should be trying, when considering how to increase hotel sales is implementing and hosting new and unique promotions and events.
The accommodation industry is showing rapid change, increased competition, and now, it's even facing a global pandemic – promotions are no longer an option, they're a necessity.
It may seem contradictory to reduce rates or offer discounts, but sometimes this is necessary in order to attract new guests. Especially when your target market has shifted (domestic travellers may have less to spend than international travellers, for instance).
Host events, create unique packages, offer deals and specials – try something new, and make your property affordable and desirable. This will help with increasing hotel sales when times are tough.
Small or large, the strategies you try now will reap benefits into the future
Updating your hotel sales strategies during covid-19 will help your business continue to thrive beyond the pandemic. (Not to mention, ease some stress.)
In fact, trying and testing new tactics now, will provide you with invaluable insights for your hotel's future – a future beyond covid-19. One where you can go back to 'low season' being your main concern (though you should still have unexpected impacts in the back of your mind).
If covid-19 has taught us anything, it's that we don't know what's around the corner – but we can implement tools to prepare for it.
Increasing hotel sales involves a continuous flow of innovative strategies
Covid-19 aside, no matter the circumstances, as a business, you should be continuously updating and improving your sales strategies, in order to remain fresh and competitive.
Keep on top of industry trends, know what you're customers are searching for and try new hotel sales strategies – you won't know if it'll work until you try, so go ahead and get started.
Want to see Preno in Action? Join our webinar: Sign up here
Track your hotel sales with insightful reporting
Trial Preno – your smart property management software.
Subscribe to our newsletter