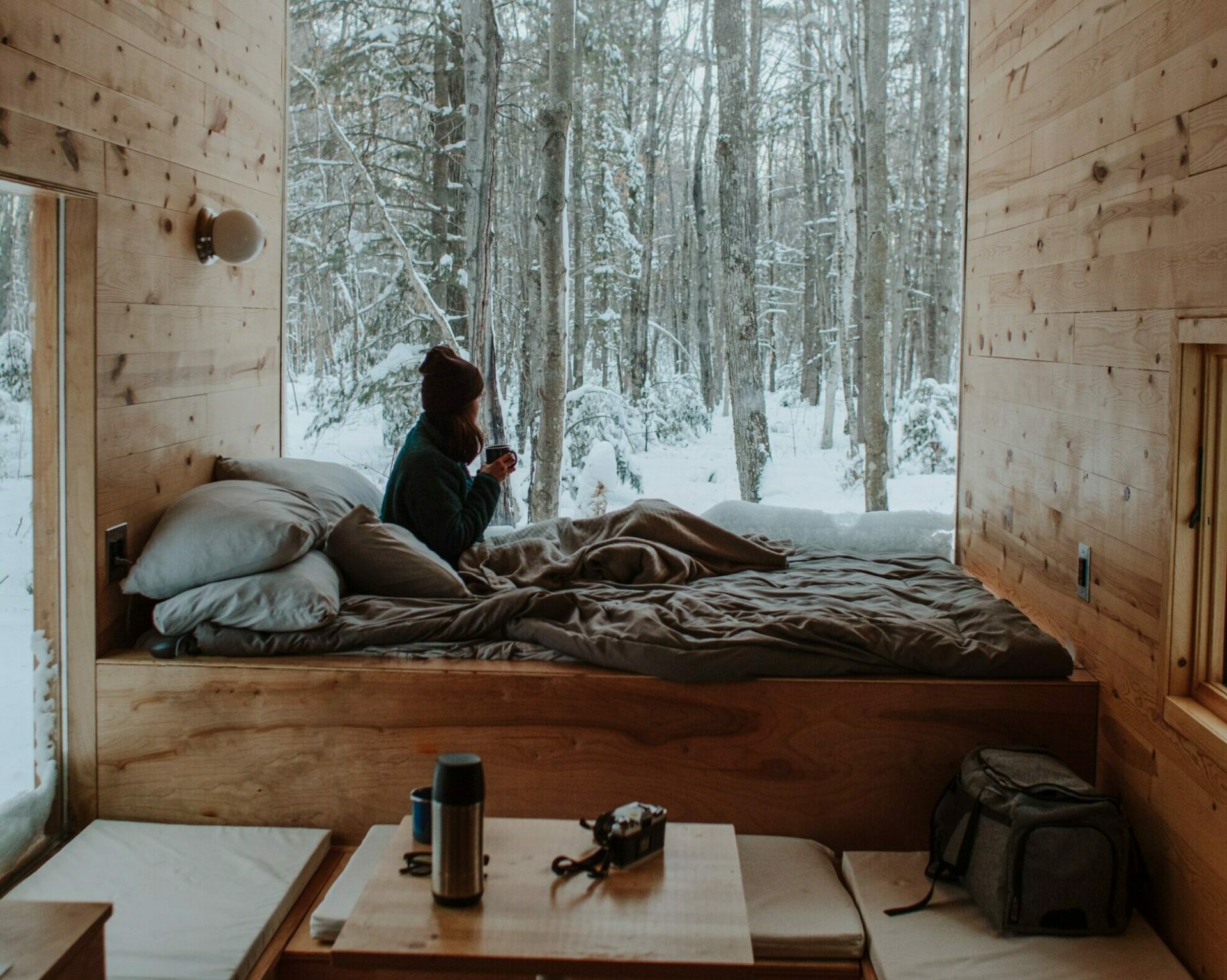 5 Most Popular Management Software Systems for Lodges & Cabins
If you manage a lodge or cabin, you know how important it is to have good software. Not only does it make your job easier, but it can also help you keep track of everything to do with your property and make sure your guests have the best experience possible.
In this article, we will guide you through the most important features that you should look for in your property management systems and then list the best lodge management software out there. So, let's get started.
What all-in-one PMS system features do cabins/lodges need? 
The following are the essential features you need to look out for when choosing a lodge management software.
Housekeeping Management 
The best lodge management software will automatically provide a portal for housekeeping staff where departmental heads or property managers can create tasks to be completed and allocate respective housekeepers. In addition, such software can help the managers keep track of all the rooms and spaces and find out if they have been cleaned and maintained.
Maintenance Management 
A good software for lodges & cabins should also have a maintenance management system. This will enable you to create work orders and assign them to the right staff. In addition, you should be able to track all the progress and ensure that the work is being carried out in a timely manner.
Guest Management 
Of course, you will also need a system that helps you manage your guests. This includes everything from making reservations to check-in/check-out and even managing loyalty programs. The best software will make it easy for you to keep track of all your guests and their preferences so that you can offer them a personalised experience.
Cloud-based 
A cloud-based PMS system is essential for your lodge or cabin for a number of reasons. Firstly, it allows you to access your data from anywhere in the world. Secondly, it is much more secure than an on-premise system as all your data is stored off-site. Thirdly, it is much easier to scale a cloud-based system as you can simply add more users or storage as you need it. Finally, a cloud-based system is usually much more cost-effective than an on-premise system.
Analytics & Reporting 
To foster future growth, your lodge management software should provide an in-depth analysis of your lodge or cabin, including your REVPAR or the revenue available per room. Apart from providing you with daily, weekly, or monthly financial reports, it should also provide custom reporting according to your specific needs.
Booking Engine 
A booking engine is a great tool for lodges as it allows guests to book directly through your website. This is convenient for both you and the guest as they can see all the available rooms and rates in one place. In addition, a booking engine can help you increase your direct bookings and save on commission fees.
Channel Manager 
You might have an advanced internet booking engine on your website. But it is important to offer your guests the chance to book your lodge or cabin through other popular platforms because it increases your property's visibility. A PMS with an in-built channel manager seamlessly links all the bookings from the hotel's website and OTAs, into one easy to use dashboard.
Top 5 management software systems for lodges & cabins 
1. Preno 
One of the best lodge management softwares available, Preno, already has over 7000 hoteliers using it to ease the management of their properties. Preno offers a free trial and doesn't have any hidden costs, which makes it perfect for small to medium sized property operators to try.
Preno Benefits:
With a user-friendly interface and flexible grid views, you can have access to all your guest bookings on a single page. You can conveniently switch between multiple windows to view unpaid invoices, check-ins, and returning guests. It also allows you to look back and forth between two weeks to help you compare and plan reservations.
The booking engine offered by Preno is optimised for mobile, which drives more direct bookings. With it, you can avoid the 15% OTA fees, collect payments and guest details, and embed the booking button for instant bookings directly from your website.
Preno's Channel Manager synchronises with 56 of the most popular OTAs, including Airbnb, Booking.com, and Expedia. With it, you can maximise your revenue by making updates about reservations and availabilities. Preno updates all your OTA channels seamlessly whenever there is any change in your hotel details, like rates and rooms.
Preno allows you to personalise your guests' experience by storing their preferences, like favourite coffee flavours or rooms. It also stores their credit card information, so check-outs can be lightning fast.
Preno is extremely user-friendly and easy to learn, making setting up and using the interface effortless. In addition, its customers are guaranteed 24×7 free training and support for all the hotel staff, while its modern design workflow also ensures low user errors.
You can track and update information about housekeeping with Preno while also enabling notifications for them. You will also be able to set tasks and add special guest notes for particular rooms too.
With its comprehensive reporting, Preno allows you to gather a detailed overview of your hotel's business performance. It helps you to take more control over your business by allowing you to drill down to specifics like date, room type and source.
2. RoomRaccoon
RoomRaccoon is a cloud-based lodge and cabin software that is used by over 1500 hoteliers across the globe, providing you with automated precision. It offers all the tools you need to manage your property, including a powerful PMS integrated with a booking engine and channel manager.
RoomRaccoon Benefits:
RoomRaccoon's interface is designed with the user in mind. It is uncluttered and easy to navigate, so you can focus on what's important- your guests. The software is also easily implemented, so you can start using it right away.
RoomRaccoon's team is available 24/7 to help you with any issues you may have. They will even help you to set up your property on the software and migrate your data over from your old system.
With RoomRaccoon, a lot of the tedious tasks that come with managing a lodge or cabin are automated. For example, it will automatically update your prices and availability on all your OTAs whenever there is a change. This way, you can focus on giving your guests the best experience possible.
3. Clock 
Clock PMS+ is a new gen digital platform for all-round hotel management. It is complete with engagement tools like rate intelligence and online distribution that is fully automated. Clock PMS+ significantly increases guest satisfaction and staff efficiency through auto-emails, commission-free direct bookings, self-check-ins and digital room service. Additionally, Clock PMS+ is accessible on any device and comes with a free mobile app for hoteliers and their staff.
Clock PMS Benefits:
Boosts ancillary revenue with upsell features such as digital concierge, in-app digital room service ordering and minibar management.
Enhances guest satisfaction with automated check-ins and check-outs, express lane reservations, self-service features and mobile keys.
Reduces costs associated with traditional hotel management through paperless operations, real-time data tracking and energy saving features.
Increases staff efficiency with task management features, intelligent automation of mundane tasks and role-based access control.
Automates distribution to increase online visibility and reach, generating commission-free direct bookings in the process.
4. Guestline 
Guestline provides an end-to-end property management system, digital marketing and channel management to hoteliers in over 20 countries. With Guestline, you can manage your property from one central platform and reduce your reliance on OTAs.
Guestline Benefits:
The all-in-one platform integrates seamlessly with popular accounting, email marketing and eCommerce solutions.
Guestline's unique approach offers full control of your digital marketing, from website design to SEO and PPC, as well as a state-of-the-art channel manager.
Guestline's solutions are backed by world-class support, with a team of experts on hand 24/7 to help you with any issues you may have.
5. Cloudbeds
Cloudbeds is an all-in-one reservation management software that manages rate plans, emails, reporting and reservations from only a single log-in. The dashboard alerts everyone regarding the daily activities of the lodge or the cabin and what is supposed to happen the next day. With its intuitive drag-and-drop calendar, hotel owners can easily manage reservations. It also creates reports that keep everyone in sync.
Cloudbeds Benefits:
Cloudbeds gives hoteliers the ability to manage all aspects of their business from a single login, including reservations, rate plans, emails, and reporting.
Cloudbeds' intuitive drag-and-drop calendar makes it easy to manage reservations, and its reports keep everyone in sync.
Cloudbeds' solutions are backed by free 24/7 support and training, so you can be sure that you're always getting the most out of the software.
The above are some of the most popular lodge and cabin management software solutions available on the market today. Each one offers a range of features and benefits that can help hoteliers to run their business more effectively. When choosing a hotel management software solution, it is important to consider your specific needs and requirements, and to select a solution that will offer the best fit for your business.
Subscribe to our newsletter