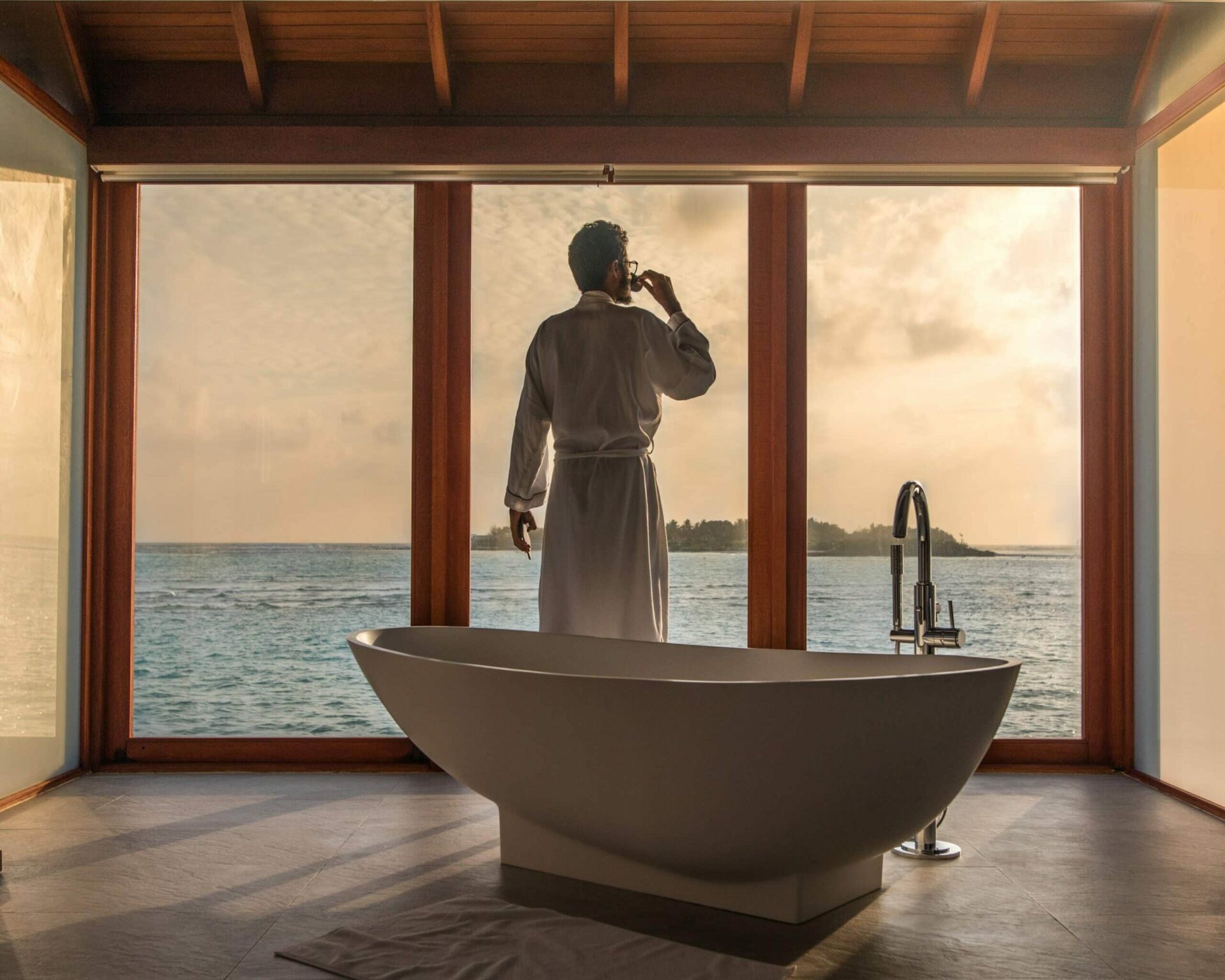 Boosting Hotel Occupancy Rates: A Comprehensive Guide
Achieving a high occupancy rate is a crucial goal for any hotel, given its direct impact on profitability. This blog post will delve into top strategies for boosting your hotel's occupancy rate, emphasising the significance of this metric in gauging your hotel's success.
It's important to note that the ideal occupancy rate can vary depending on various factors, including but not limited to the location of the property, the level of competition in the area, and the current demand for accommodations. These factors play a crucial role in determining the optimal occupancy rate that property owners should aim for to maximise their revenue and overall success. By carefully considering these factors and adjusting their strategies accordingly, property owners can achieve a sustainable occupancy rate that aligns with their business goals and market conditions.
Understanding the Role of Occupancy Rates
Occupancy rates play a pivotal role as they indicate the percentage of rooms occupied at any given time, providing valuable insight into hotel profitability. However, it is important to consider other key revenue metrics that contribute to the overall financial picture of your hotel.
These metrics include the Average Daily Rate (ADR), which represents the average price per room, and Revenue Per Available Room (RevPAR), which takes into account both occupancy rates and ADR to gauge the revenue generated per available room. By analysing these metrics in tandem, hoteliers can gain a better understanding of their financial performance and make informed business decisions for the future.
Strategies to Increase Your Hotel Bookings
There are several strategies that hoteliers can adopt to improve their occupancy rates:
Optimise Your Website
When it comes to your hotel, your website is usually the first way potential guests get to know you. So, it's super important to make sure it's easy to use, looks great, and encourages people to book directly. You can do this by using SEO tricks, showing off positive reviews, making it visually appealing, and integrating an efficient booking system to gain bookings right then and there.
Leverage Content Marketing
Good quality content can go a long way in driving organic traffic to your website, thereby increasing direct bookings. To captivate the interest of potential guests, create compelling and informative content that not only answers common travel questions but also offers valuable tips and insights.
Additionally, highlight the unique local attractions and hidden gems that will undoubtedly pique their curiosity and ignite their desire to explore. When you provide thorough and captivating information, you can easily grab people's attention and inspire them to choose your destination for their next exciting adventure.
Utilise Social Media
Social media is an incredibly powerful and effective tool that can greatly enhance your hotel marketing efforts. One of the key strategies is to share captivating and visually stunning images of your property, showcasing its unique features and amenities. Additionally, engaging with your audience through interactive posts, responding to comments, and encouraging user-generated content can foster a strong sense of community and loyalty.
Another effective approach is to consider partnering with influencers or micro-influencers in the travel and hospitality industry, who can help broaden your reach and expose your hotel to new audiences. By incorporating these tactics into your social media strategy, you can maximise the impact and visibility of your hotel, ultimately driving more bookings and revenue.
Collaborate with Influencers
Influencer marketing has emerged as a powerful strategy that can greatly impact guest behaviour. When you strategically team up with influencers who share similar values as your brand, you can make the most of their influence to promote your hotel to their dedicated followers. Their genuine endorsement and captivating content can create a strong bond between your brand and potential guests, building trust and sparking interest in your hotel offerings. This mutually beneficial partnership can boost your hotel's visibility, reach, and reputation in the competitive hospitality industry.
Leverage Email Marketing
Email marketing is an effective way to stay in touch with your guests and provide them with personalised offers, discounts, promotions, and updates. You can use email campaigns to keep them informed about the latest news and special deals they might be interested in. Also, don't forget to include a call-to-action button that makes it easy for guests to book directly from the email.
Furthermore, you can use the data from previous campaigns to segment and personalise future emails, thereby increasing open rates and click-throughs. By incorporating a comprehensive email marketing strategy into your overall marketing plan, you can effectively engage with guests while boosting your hotel occupancy rate.
Forge Partnerships
One great idea is to team up with other hotels, especially if your place is conveniently located along a popular tourist route. By partnering up, you can create a network of reliable accommodations for travellers on their journey. This not only attracts more tourists but also builds a sense of community within the hospitality industry.
Just imagine the possibilities. You can offer exclusive discounts and promotions together and even organise joint events or cross-promotions. By pooling resources and expertise, you can create a unique and unforgettable experience for guests.
What's more, collaborating with other hotels allows you to share insights and best practices, leading to continuous improvement and innovation. You can work together on sustainability initiatives, implement new technology, or even coordinate transportation services to enhance the overall guest experience. With this win-win mindset, you can collectively raise the bar for hospitality in the region and establish a reputation for excellence.
Stay Updated on Market Trends
Staying well-informed about the latest market trends, upcoming events, and shifts in demand is crucial for devising effective strategies at the opportune moment. By continuously monitoring these factors, you can ensure that your hotel remains competitive in the ever-evolving hospitality industry, attracting and satisfying guests with precision and finesse.
Design Competitive Offers
Attract your guests with a range of special offers that are sure to catch their attention. From exclusive discounts on local activities, allowing them to explore nearby attractions at a fraction of the cost, to exciting events hosted on-site that guarantee unforgettable experiences. You can also consider bundled deals that combine accommodations with extra perks or services. These enticing incentives not only encourage longer stays but also elevate guest satisfaction to a whole new level, ensuring a truly memorable and fulfilling experience.
For example, you can quickly adapt to shifting customer behaviour in response to economic conditions, such as offering discounts during low-demand periods or creating packages around holidays and special occasions. Of course, the goal is to turn one-time guests into loyal ones by providing exemplary service and unique experiences that will have them coming back for more.
Focus on Guest Satisfaction
Ultimately, customer satisfaction should be at the heart of your hotel operations. Guests have a plethora of options when it comes to choosing accommodations, so make sure they receive exceptional service and amenities that will keep them coming back.
Focus on providing seamless guest experiences that are personalised and tailored to their needs. Additionally, ensure that your staff is well trained to provide effective communication and help guests in whatever they may need. Offer rewards and loyalty programmes to reward guests for their patronage, incentivising them to choose your hotel again in the future.
Encourage Longer Stays
To encourage guests to stay longer, you can plan a series of events that match their interests. This gives them more things to do and helps build a sense of community during their visit. Plus, offering discounted rates for extended stays can give them even more reason to stick around and fully enjoy all that your place has to offer. By trying out these ideas, you'll not only boost your occupancy rate but also create an unforgettable experience for your guests.
Improve Pricing Strategies
By implementing dynamic pricing strategies, such as adjusting rates based on demand and market fluctuations, offering enticing upgrade options, and providing attractive group discounts, businesses can effectively boost their occupancy rates. These tactics allow for increased revenue generation without the need to compromise on pricing, ensuring a win-win situation for both the business and its customers.
You can also use property management system tools such as Preno's Dynamic Pricing to automatically adjust your rates based on real-time market data, giving you the power to make informed decisions and maximise your profits. With these strategies in place, you'll be well on your way to achieving a higher occupancy rate that is sure to benefit both your business and its customers alike.
Promote Your Location
If your hotel is located in an attractive destination that draws tourists year-round, it is crucial to emphasise this in your marketing efforts. By highlighting the unique local attractions, activities, and events, you can create a compelling narrative that captivates potential guests. Showcase the breathtaking natural wonders, cultural landmarks, and vibrant festivals that make the destination truly special. From stunning beaches and hiking trails to world-class museums and renowned culinary experiences, there is something for every traveller to indulge in.
Understanding your target audience and competition is crucial in forecasting demand and selecting the most effective strategy for each season. In conclusion, enhancing your hotel's occupancy rates and profitability throughout the year requires adaptability and market awareness. By incorporating the strategies discussed in this blog post, you're well on your way to improving your hotel's performance.
Subscribe to our newsletter