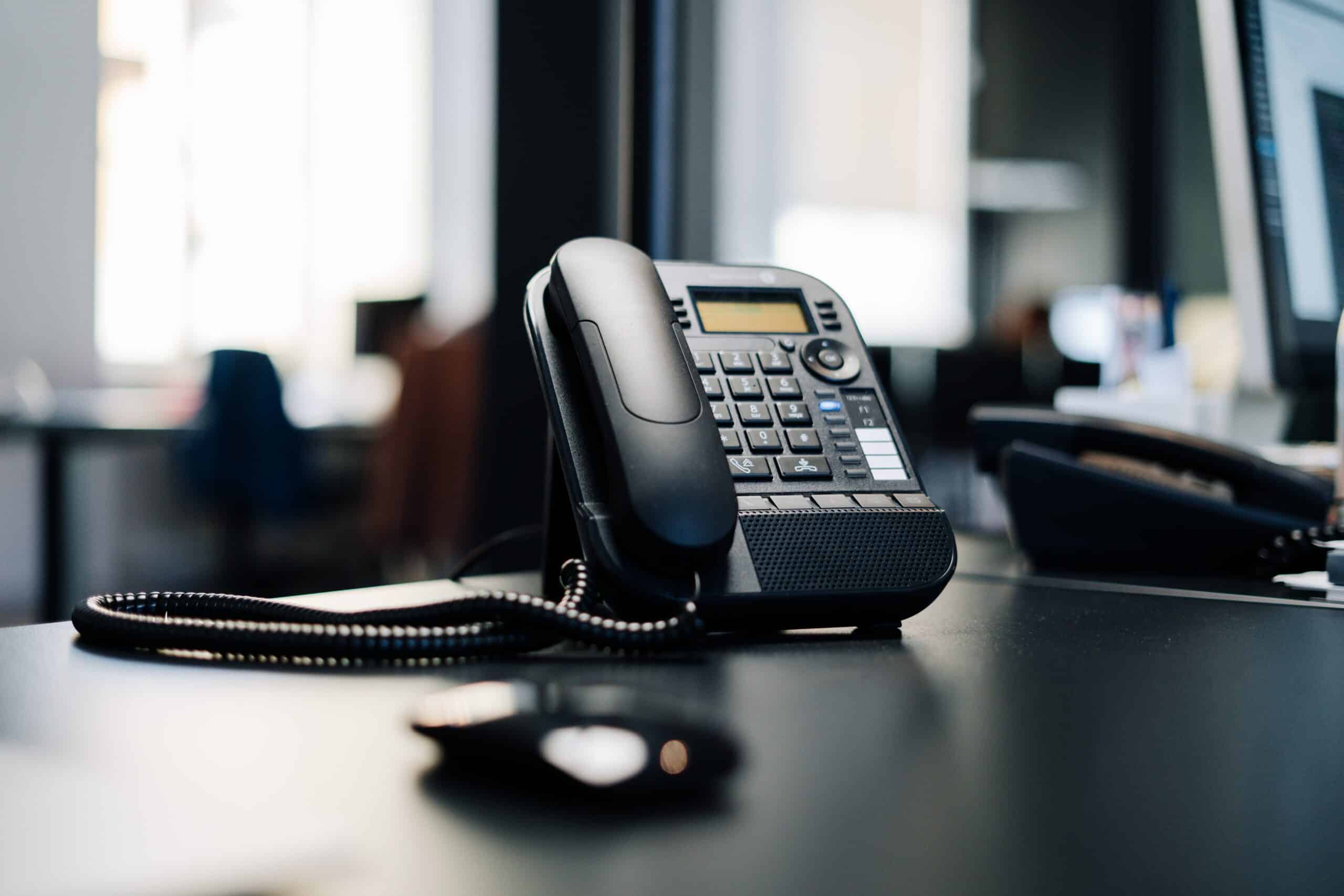 Common Hotel Guest Complaints & How to Handle Them
As a hotel, providing top-notch customer service is crucial in ensuring guest satisfaction and repeat business. However, it's inevitable that guest complaints will arise during their stay.
Here are some common complaints in the hotel industry and tips on how to handle them:
Poor housekeeping
Dirty laundry left uncollected, used cutlery left in the room, floors not cleaned – the list of housekeeping complaints can be endless. But your guest does have a right to make a fuss about these if the housekeeping staff isn't doing their jobs properly.
Ensure that the housekeeping is on their toes during the guest's stay and they have a clear set of instructions about what all falls within their job description. A schedule marking out a time for each task and cross checking by a supervisor goes a long way in avoiding these common hotel complaints.
Learn more about how Preno can help your business grow
Subscribe and you'll receive an information pack with everything you need to know about optimising your hotel with Preno.
If a guest does complain about housekeeping, apologise immediately and offer to rectify the situation. Offer to send in a supervisor or housekeeping staff to tidy up immediately and give the guest a complimentary amenity as compensation for their inconvenience.
Noisy guests
What do you do when one guest complains of another raising a ruckus and disturbing them? The toughest part of handling guest complaints arises when you have to ask one guest not to do something because another has complained.
Remember that your guests pay to enjoy their stay in your hotel. That means they are entitled to peace and calm.
Talk to the noisy neighbour calmly and politely. Tell them that they have to quieten down so that other guests in the hotel can go about their business peacefully.  Offer to move them to another room if necessary. And, of course, apologise to the complaining guest for any disturbance they may have experienced.
Uncomfortable beds
Uncomfy beds, small beds, not enough beds – these complaints are common with high end business guests or families. A simple solution would be to switch the mattress if the complaint seems genuine.
But if it's not possible, offer extra pillows or blankets for added comfort. If the guest wants to change rooms, try and accommodate their request if there are available rooms.
Mentioning the bed sizes and numbers prominently in your brochure or on your website gives you a simple way of handling guest complaints about 'small beds', 'not enough beds'. Politely point out to the guest that this is what they signed up for and offer to upgrade them to a bigger room with bigger bed for an extra charge.
Slow service/ Inconsistent service
If your staff hasn't responded to a call or a reasonable problem has not been sorted out by your staff, then first apologise. Next, rectify the issue and ensure that a better staff member is handling the guest's needs in future.
Ensure that you get to the root of the problem immediately. Find out why the service was patchy and who was responsible and resolve. Such experiences can dent your hotel's reputation badly, so try and ensure that your staff is well trained to handle any and all problems efficiently. Offer a complimentary amenity or a discount on the guest's bill as compensation for their inconvenience.
Handling complaints successfully can turn an unhappy guest into a loyal repeat customer. Always apologise sincerely and try to rectify the problem immediately, showing the guest that their comfort and satisfaction is your top priority. And, of course, use these experiences to train your staff and improve hotel operations in the future.
Elevator issues
Guests expect that getting to and from their rooms should be easy, hassle free and convenient. Whether this is at check- in/check- out time, when they have luggage with them or during their stay, offer to have bell boys taking the luggage to the room.
If the elevator is out of order, apologise and ensure that a maintenance team gets to it immediately. Offer to help guests get to their rooms if they are on a higher floor, or offer them another room on a lower floor in the meantime. Keep the guest informed about when the elevator will be fixed so they can plan accordingly. And offer them a complimentary amenity or discount on their bill as compensation for any inconvenience caused.
Transportation issues
An extension of these hotel complaints could be about hotel transportation that did not pick them up from the airport. Or, maybe their shuttle to a nearby attraction did not arrive on time.
In such cases, apologise and make sure the transportation issue is rectified immediately. Offer an alternative solution if necessary – perhaps call for another cab or arrange for a hotel car to pick them up.
Maintaining a proper guest arrival schedule with notes on pick up, drop service required, accessible to the relevant staff, eliminates the transportation glitches.
Lack of amenities
Before the guest arrives, run a thorough check of the room to ensure that all the amenities promised are available/ in perfect working order.
For example, check the wi-fi connection, availability of hot water, extra bedding/ blankets if they have been requested etc. Other amenities like breakfast or dinner must be systematised so that there are no hold-ups or disappointments.
Ensure that each guest's preferences are noted down and passed on to the service personnel so the right items reach the right room. Another common complaint is that of inadequate food or poor food quality. If the complaint seems reasonable, apologise and offer complimentary coupons for their next meal. If unreasonable, politely offer extra food at a charge.
It's important to run quality checks on your complimentary meals regularly to ensure that the food and beverage options meet the standards promised in your hotel's marketing materials.
Unfriendly staff
Slow service is one thing but rude staff is not something you can afford at all. Hire well trained staff who know the ins and outs of hospitality business and have the right attitude about guest service.
Often, guests complain about unfriendly staff who are not doing everything they can. Or the complaint may be about staff who won't converse politely or who seem disinterested. Proper training and periodic surprise checks ensure that your staff understands that guests are your most valuable asset.
However, avoid reprimanding your staff in front of your guests, especially when you are unsure the complaint is justified. Talk to them later, listen to their side of the story and then act appropriately to avoid demotivating or losing good staff.
Hidden fees and charges
Mention all the charges on the tariff card and on the reservation confirmation. This ensures your guest knows exactly what they will be paying for at check-out time.
Handling guest complaints about fees is easy when you have utmost transparency about your billing. All you have to do is show the guest that all the charges have been mentioned in advance.  If the complaint is about fees for additional amenities requested, offer a discount or waiver to maintain customer satisfaction.
Poorly trained staff
Trainee staff can often become the cause of hotel complaints inadvertently. They may not know to anticipate guest needs or they may misunderstand guest requirements or get mixed up. The guest cannot be expected to bear the brunt of their inexperience but the trainee staff must get some leeway too.
Allocate non-critical tasks to new staff members. Let them be overseen by experienced ones who can teach them the ropes before they are given sole charge of guests.  Regular training sessions and performance reviews also ensure that staff remains on top of their game.
Apologise for the inconvenience caused to the guest and offer a complimentary service or discount to make up for it. Use it as a learning opportunity for your staff too, so that they can avoid making similar mistakes in the future.
Maintenance issues
Air-conditioning or heating that is not working properly. A tap that leaks. Doors and windows that won't close properly – these are all general maintenance complaints.
As a hotelier, it is best to avoid a situation where you are handling guest complaints of this nature. Regular maintenance of the rooms and everything within, periodic service of all appliances, replacing faulty ones – all these should be a part of your regular hotel upkeep to avoid these hotel complaints.
If you do receive a complaint about maintenance issues, apologise to the guest and immediately send in a staff member to rectify the problem. Offer them some form of compensation for the inconvenience, whether it be coupons or discounts on future stays. Make sure that such complaints don't repeat themselves by ensuring regular maintenance checks.
Parking fees
Guests who are driving in often don't expect to be charged parking fees. One good way to avert these hotel complaints is to specifically mention on your hotel/room brochure and website that parking is available but at a charge.
When guests call or email to book rooms, check if they require parking. If they do, intimate about parking charges beforehand. Mention the tariffs on booking confirmations too.
Check-in and check-out problems
Handling guest complaints about check- in/check-out timings is very common. Again, clearly mentioning the timings on the website, brochures and advertisements is a great way to avoid such complaints.
For those guests who complain despite this, politely point out that this is hotel policy and all guests must abide. Accommodate guests who have a real emergency and offer to others to make necessary adjustments at a charge to discourage the practice.
To ensure the check-in/check-out process goes as smoothy as possible we recommend using a property management system (PMS) such as Preno. This will consolidate all your hotel operations, including room bookings, payments and check-ins, making it easier for both staff and guests.
Unsafe conditions
These are no-compromise hotel complaints and your hotel should not be getting these at all. All safety measures and precautions should be taken seriously and any complaints about fire alarms, security or hygiene should be dealt with immediately.
If the complaint is justified, immediately offer alternative arrangements with profuse apologies and offer compensation for their trouble. Then go to the root of the problem to find out how unsafe conditions were created for guests so that you can avert any such future incidents.
Take steps to rectify the problem and ensure that such complaints don't crop up again in future. This may involve calling in experts or even a complete overhaul of the hotel's safety protocols. Your regular maintenance should be ensuring that such hotel complaints never come your way.
Remember, happy guests who feel safe and secure in your hotel are more likely to return and recommend it to others. Don't let such complaints slide – take immediate action for the betterment of your hotel and its reputation.
Lack of privacy
If a guest requests privacy by means of letting the reception staff know or by hanging the 'Do not disturb' board outside, then they are not disturbed. Period! All your staff must be given this instruction without fail.
Your guests have every right to expect their privacy respected in your hotel when they expressly make their wishes known.  Apologise to the guest immediately if they come to complain about a breach of privacy and take steps to ensure it doesn't happen again.
In the end, it is important to remember that each guest complaint should be taken seriously and handled promptly. These complaints give you valuable insight into possible areas of improvement for your hotel. Keep communication open with your guests and always apologise sincerely for any inconvenience they may have experienced. By taking proactive steps to prevent common complaints and addressing them effectively when they do arise, you can create a positive and memorable experience for your guests.
Subscribe to our newsletter