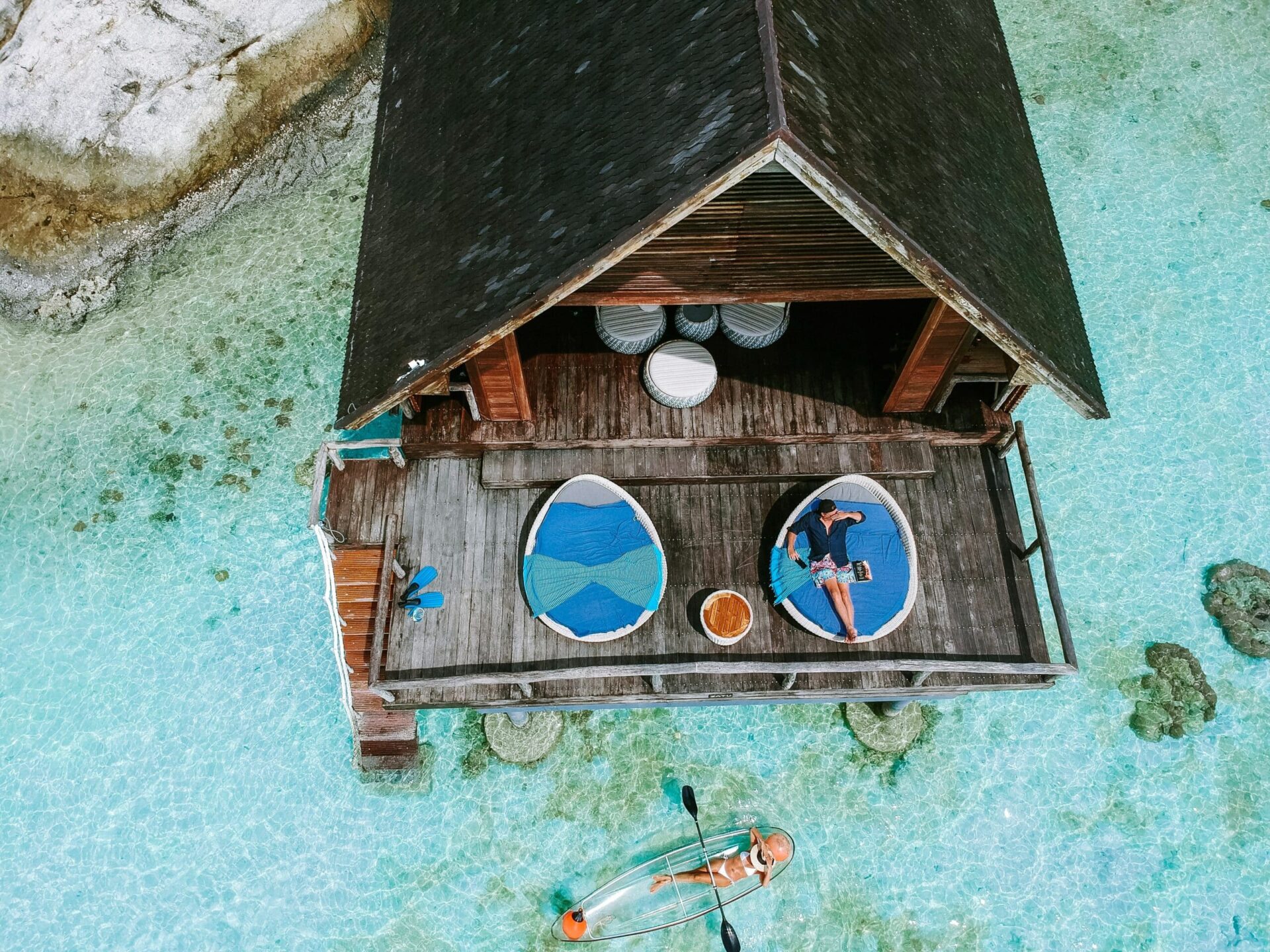 Strategies to Reach More Travellers with Online Hotel Marketing
As a hotel owner or manager, you may be looking for ways to attract more travellers and expand your market. To do this, you need to understand the different marketing strategies that can help reach more potential customers. This article will explore some of the most effective marketing strategies for hotels and how they can bring in more guests.
Hotel marketing: the what and why of it
Hoteliers understand that people fall into two broad categories – those who love hotels, and those who cannot stand the mere mention of the word "hotel". While some travellers prefer cozy Airbnb apartments with a homey touch, others seek out five-star luxury experiences in exclusive hotel accommodation. Regardless which camp you may belong to when travelling, it is essential for any place of stay to be able to effectively market itself if it wishes to draw customers from either side.
So, what is hotel marketing? In a nutshell, hotel marketing is all about how hotels present themselves to potential guests. If you're presented with both an Airbnb and a hotel that promises to make your stay absolutely worthwhile at reasonable prices, chances are the latter will come out on top in terms of preference. But, by having a well-crafted marketing plan in place, an Airbnb can easily gain an edge over a traditional hotel.
Key strategies for hotel marketing 
Do you want to make your hotel a success? It all starts with creating the right marketing strategy. To get started, it is essential that you map out a plan of action that encompasses these key elements:
Content Creation
Digital Presence management
Social Media Engagement
Crafting engaging content is the very foundation of a successful hotel marketing strategy. Highlighting relevant information about your accommodations, amenities, and local attractions will draw in potential customers that are interested in what you have to offer.
Once your content is ready, you can launch into the rest of your promotional efforts. As a hotelier, it's crucial to understand all elements that comprise an effective hotel marketing strategy.
Content creation and the creation of your business
For hoteliers, making your property irresistible to potential customers starts with content creation. Writing blog posts, creating videos and podcasts, and even leveraging user-generated content can all help to make your hotel stand out from the competition.
When marketing your hotel you should focus on the following key areas:
Location – Describe the advantages of staying at your hotel such as its proximity to local attractions, restaurants and entertainment venues.
Amenities – Highlight what makes your accommodations unique from other hotels in the area, including special amenities and services you offer.
Experience – Focus on creating an immersive experience for guests. Describe what it's like to stay at your hotel and all the fun activities or amenities that come with it.
Amenities are an important factor to consider when booking a hotel, so highlighting all of your property's offerings can be a great way to capture potential customers' attention. Include details on any complimentary services you offer such as breakfast, spa treatments, or shuttle services. Additionally, emphasising any special features that make your property unique—such as a rooftop pool or fitness centre—can help draw in more travellers.
You should also consider creating content that goes beyond the physical features of your hotel; if you're located in a popular city, highlighting its history and culture can be an effective way to engage potential customers. Exploring stories of local people, showcasing unique customs and festivals, or going into detail about the cuisine can all be fantastic topics for content creation.
Additionally, you should make content that showcases the experience your guests have when staying at your property. Describe what it feels like to be at your hotel, and include quotes from people who have stayed with you to build trust with potential customers. You can source more of these by conducting customer surveys.
Finally, user-generated content can also be an effective way to boost the visibility of your hotel. Encouraging your guests to share their experience on social media networks or review sites will help show potential customers that your hotel is popular and worth staying at.
Your digital presence matters
Once you have your content ready to go, it's important to focus on maintaining an effective digital presence. This starts with your website. Your hotel website needs to be informative, but also visually appealing in order to draw customers in. In addition to providing detailed information about your hotel and its amenities, you should also include high-quality photos and videos to showcase what you have to offer.
From there, you need to leverage all the possible channels of distribution available to you. You should ensure that all the content you have on your website is optimised for SEO and mobile-friendly. Make sure all information is accurate, up-to-date and easy to find. This includes ensuring that your opening hours, check-in and check-out processes, and room rates are all easy to locate. It's important to keep this fresh, with regular business updates and specials, so that potential customers can see that you are an active business.
In addition to this, you should focus on collecting leads through your website. You can do this by setting up an opt-in form, offering discounts or special offers in exchange for contact information, or simply providing a way to sign up to your newsletter. This will help you build an engaged database of potential customers who may be interested in staying at your hotel in the future. Then, you can set up email marketing campaigns to nurture these leads and keep them interested in staying at your property.
Engage your travellers through social media
Before you jump into any hotel marketing strategies, take a moment to consider how people are already promoting themselves. Nowadays, it's as if everyone is their own marketer – sharing images of themselves every couple hours and giving others an inside look at where they eating, who they're with, and where they're travelling.
Understanding the power of this self-promotion can help give your hotel marketing strategy a boost. Utilising social media platforms such as Facebook, Twitter and Instagram allows you to engage with potential customers in real time. You could post photos or videos highlighting your property, share upcoming promotions or discounts, and even create competitions to engage more people. This could also be a great way to increase reviews and ratings of your hotel, as customers can easily provide their feedback on these platforms.
As a hotelier, this also means taking advantage of the opportunity that social media provides: by getting your guests to post videos from your premises on Instagram or Facebook, you can easily promote yourself without expending too much effort. This will also help you get more organic reach and potential leads.
Plus, it's always beneficial to feature direct quotes from guests who have enjoyed their experience at your hotel. Stating that "I had a wonderful time staying at Hotel X" or "The staff were incredibly accommodating" can be very powerful in helping other travellers to trust your brand. Encouraging customers to review and share their experience on your social media channels is a great way to engage with more people.
Overall, your hotel marketing strategy should focus on building relationships and connecting with customers. By leveraging content, optimising your digital presence, and engaging travellers on social media, you can ensure that your hotel stands out from the competition and reaches more travellers.
You should also consider using your own social media channels to show potential customers what it's like to stay at your hotel. You can do this by posting pictures of the rooms and common areas, as well as short videos that capture the atmosphere of your property.
Finally, you can use social media for customer service purposes as well. Monitor conversations about your hotel and join in if you see any negative comments. You can also use social media to answer customer queries and make them feel valued.
Influence your hotel marketing with influencers
Influencers have a clear purpose: to influence an audience to buy something or use a service. They form relationships with their target audiences, creating powerful marketing campaigns that can make or break businesses. When it comes to hotel marketing, influencers wield tremendous power in the decisions of any potential customer simply through word-of-mouth recommendations and reviews. With their expert knowledge of topics, ranging from hotels to horticulture, influencers can use their persuasive communication skills to boost your business. If you're a boutique hotel owner looking for an edge in this niche market, having the right influencer on board could put your business into prime position.
As a hotelier, you can strike a deal with an influencer, offering up a free night's stay at your hotel in exchange for a number of views while promoting your hotel. This will not only get you more leads, but also help to create a community of influencers who are familiar with your hotel.
Don't underestimate the power of blogging for hotels
Bloggers can be very influential in driving travellers towards you, with their writing and photography skills able to showcase everything from the property's unique amenities to staff members who make sure every guest's stay is a memorable one. Blogging for hotels also allows some leeway to tell stories that capture a potential customer's imagination and urge them to book a stay. Furthermore, blogger reviews can be used as an endorsement tool – which is great for your hotel marketing strategy.
Be sure to reach out to bloggers who specialise in travel and/or hospitality, with the goal of giving them a free night or two at your hotel so that they can write about their experience. This will help you to get your hotel name out there, creating more brand visibility and boosting the numbers of leads generated from potential customers. Also be sure they link back to your hotel website, this will help build your SEO strength and increase your online visibility even further.
Similarly, you should also make sure you keep a blog for your hotel. This can be used to update customers on news concerning your property, as well as highlight some of the unique features that make it stand out from other hotels. Most importantly though, by using SEO you can ensure your website pops up higher in the search engine rankings. Doing this will increase the chances of customers finding your hotel, and potentially booking for their next trip.
By combining influencer and blogging strategies with your hotel marketing efforts, you'll be able to reach more people while keeping existing customers engaged and satisfied.
Hotel marketing doesn't have to be complicated or expensive, but it does require attention and creativity. By following the strategies outlined here, you can make sure your hotel is reaching more travellers than before and building relationships with customers that will last far beyond their stay. So get creative and start connecting with potential customers today.
Subscribe to our newsletter