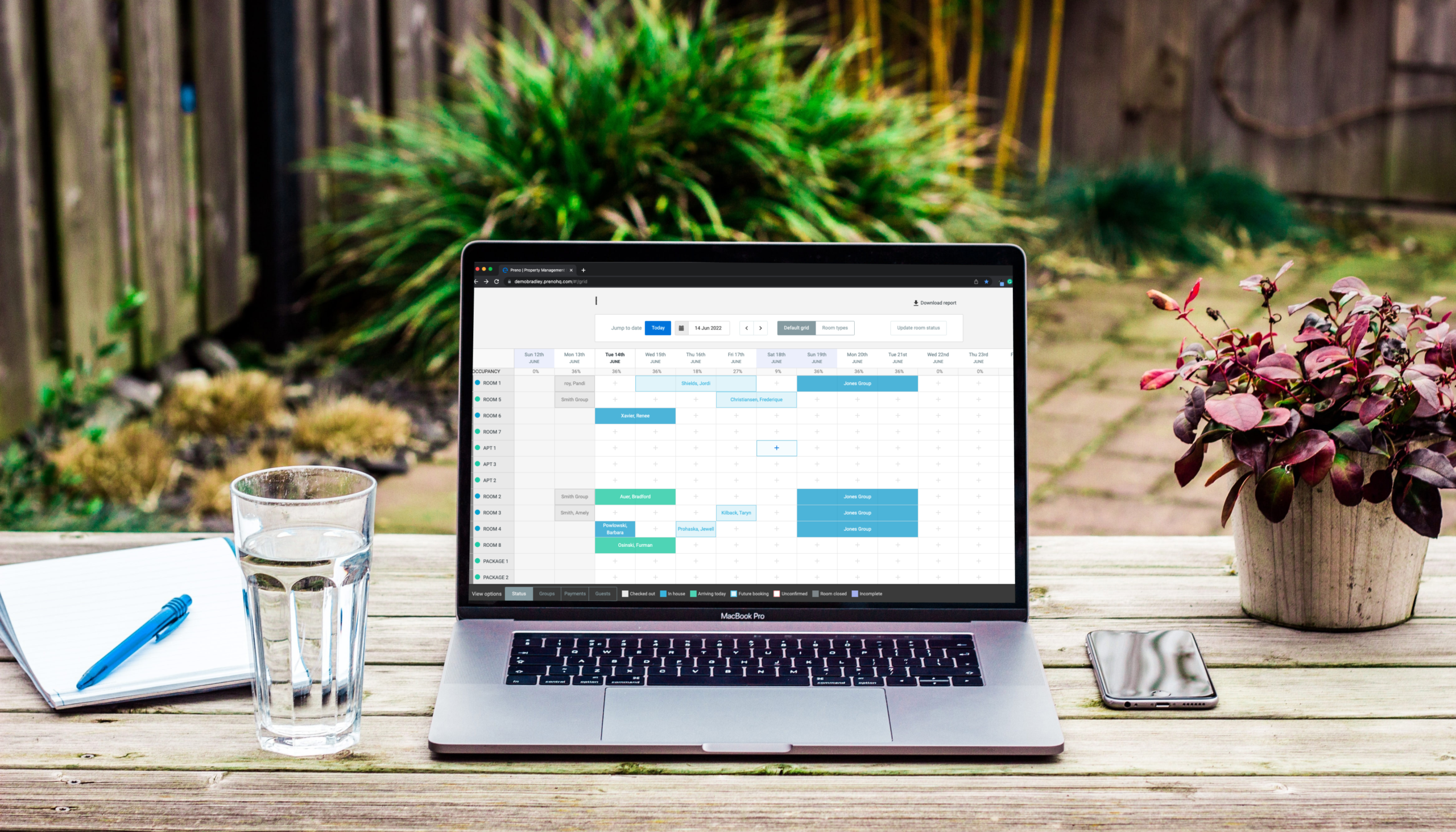 Connecting Your Property Management System With a Channel Manager – What Are the Benefits for Hoteliers?
The way that technology is changing the way we do business is amazing, but it can be hard to know which solutions are necessary, and which are nice-to-have. 
A good property management system (PMS) and channel manager software are two solutions that any hotelier shouldn't go without. Working in combination, they have the potential to bring plenty of benefits to your business and offer great return on investment as explained in our blog that focuses on the problems a PMS can solve for hoteliers.
Before we outline what those advantages are, let's first take a look at what these solutions are exactly.
What is a Property Management System?
Property management systems offer a centralised place to organise and manage the day-to-day front-desk functions of an accommodation business. These tasks could include managing bookings, check in and check out, billing, budgeting and accounting, inventory management, reporting and guest information.
Essentially, it replaces the disparate paper and spreadsheet processes that you've likely been using, and pulls everything into one easy to access place, online. A good PMS will also integrate with other essential software, such as point-of-sale or accounting software.
What is a Channel Manager?
As a hotel business, it's likely you're promoting your business on various booking managers such as online booking sites or travel agents. Keeping on top of changes and updating or adjusting listings can become more trouble than it's worth – this is where a channel manager steps in. It automatically updates room availability across all of your listings in real-time when a booking is made, or when you make changes in availability or pricing.
How do they work together?
By integrating your PMS and channel manager, the changes you make in your PMS will automatically send information to your channel manager to update listings. Likewise, any bookings made on online booking websites will then automatically reflect in your PMS in real-time. In other words, updating your inventory is taken care of, pretty much with the click of a button, saving you time and reducing the likelihood of discrepancies.
Why integrate your PMS and channel manager?
If the two systems aren't talking directly to each other with a seamless integration, you run the risk of letting customers down through overbooking, misinformation or delayed communication. Here are some more benefits of combining a PMS with a channel manager for your hotel business:
Optimise opportunity for online bookings
In a digital world, online bookings are on the rise. A channel manager allows you to take advantage of the multitude of opportunities that exist in the many online booking sites that travellers are choosing to use.
Reduce booking errors


Overbooking, double booking and room booking errors are reduced when you're always working with up-to-date, real-time information. With a channel manager, potential guests are only ever able to book rooms that are actually available.

Create staff efficiency


An integrated system removes the need for tedious and time-consuming manual processes that slow down your staff and cause frustrations for your customers.

A single, seamless solution


Instead of having siloed software solutions to manage your business that requires updates and manual inputs, an integrated solution means you only need to handle the information once. No double-handling, less room for error. This also gives you transparency of data across your business, giving you a clearer picture of performance.

Increase revenue


Increased accessibility to your offers means increased likelihood of capturing potential travellers. With live rates and availability across all booking channels, it's easy for travellers to make a decision to book on the spot. Interestingly, promoting your business through multiple channels can also result in more direct bookings, as often leads choose to visit your website to research your property in more detail before booking.

Total transparency


All employees can access and update the most up-to-date information about availability and bookings. As

the hotel owner/operator you can set different user permissions to have visibility of all your operational functions in one place.
If you're considering implementing a PMS and channel manager in your business, it pays to have vendor partners you can rely on. Easy access to support when you need it is important for the all-critical business continuity. After all, online travel booking platforms never sleep! Cloud-based solutions are your best bet as they remove the need for on-premise server technology. Software updates are automatically installed, and trouble-shooting can be done remotely, with round-the-clock tech support. This on-going service and support are important to us here at Preno. Our friendly customer support team is there to assist 24/7 at no extra cost.
Find out more about how Preno works hand-in-hand with channel managers to extend your business reach by downloading our guide here 
Subscribe to our newsletter