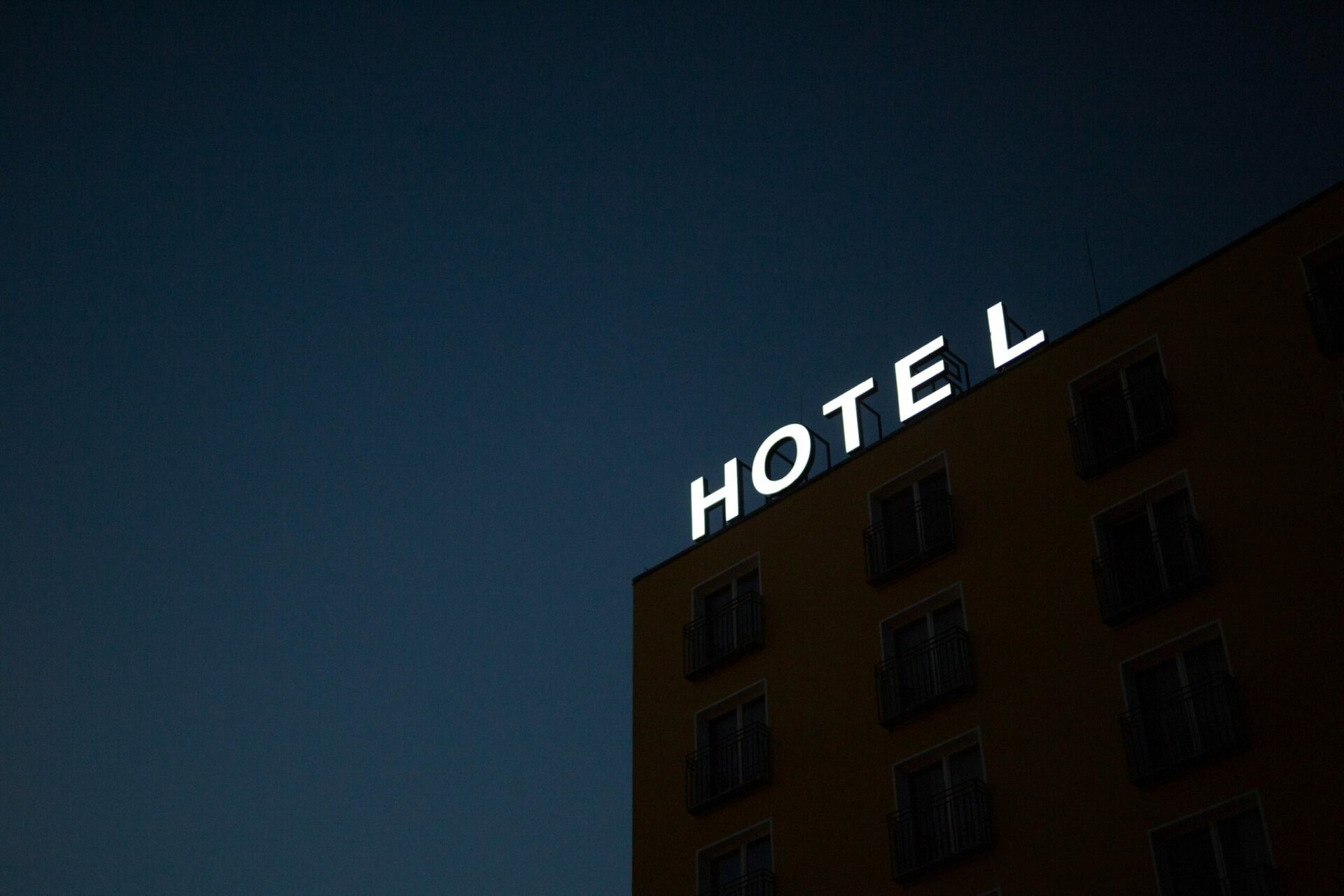 How Does an Accommodation Booking System Work?
An accommodation booking system is a digital system that helps manage the reservations and bookings for accommodation providers such as hotels, resorts, hostels, and vacation rentals. This type of system can be used by both guests and staff to make searching for and booking accommodations much easier and more efficient.
There are many benefits of using an accommodation booking system. For guests, the process of finding and booking a suitable place to stay is often simpler and faster. They can easily search for accommodations that meet their specific criteria, such as price, location, and amenities. In addition, many systems offer the option to view photos and read reviews from other guests, which can help make the decision-making process easier.
For accommodation providers, an accommodation booking system can help save time and resources. It can automate many of the tasks involved in managing reservations, such as sending confirmation emails, processing payments, and generating reports. In addition, a good system will provide powerful tools for managing inventory and rates, which can help to maximise occupancy and revenue.
So, if you're not sure whether you need an accomodation booking system for your property, continue reading to find out more.
What is an accommodation booking system?
An accommodation booking system is essentially a software that can help businesses manage room bookings, rates, inventory, and more. To put it in simple terms, it allows guests to make secure accommodation bookings online, without any intermediaries. When the guests make the reservation via your website, the accommodation booking system passes the relevant information to your hotel's backend operations. This makes it easier for your staff to manage all the guest bookings.
Sometimes referred to as the CRS, this software is either housed in the Property Management System (PMS) or connected to the PMS as a standalone software. The CRS is the heart of this reservation ecosystem, and it often includes:
A website booking engine
A revenue management system.
All these components together help hospitality businesses in managing room availability, reservations, distributions, and revenue, among other things.
Having a dedicated accommodation booking system has become a must for every business operating in the hospitality industry today. Now you might be thinking – why is that? Why do I need this system when I'm already getting some regular guests? The fact is that majority of the new-age travellers prefer to make their accommodation bookings online. With an accommodation booking system, you'll be able to tap into this audience base, and increase the reach of your business. Since this system can be synced to your website, the clients would never have to navigate away from the page to complete the booking, which is another plus.
Besides helping your customers complete their bookings online, an accommodation booking system can also provide you with several additional resources. For instance, some accommodation booking systems might include a channel manager. This makes it easier for you to distribute your live availability simultaneously to the whole network of online travel agents (OTA). We'll cover the workings of an accommodation booking system more comprehensively in the next section.
How does an accommodation booking system work?
By now, you must be familiar with the basic purpose of an accommodation booking system – allowing guests to make their bookings online. This system automates the booking process by syncing the booking system with your website, so that your guests don't have to navigate to another site to make their reservations.
Let's take an in-depth look at how this system is usually set up:
Step 1: All your inventory, rate codes and restrictions are fed into the accommodation booking system or CRS (central reservation system).
Step 2: The information is then added to the Property Management System (PMS).
Step 3: Thereafter, the channel management tool helps in distributing this information into the booking channels. These booking channels include the website booking engine, global distribution system, online travel agents, metasearch sites and wholesalers.
Now, when a guest books accommodation through any of these channels, the entered information is passed through the CRS and PMS. Here, the information is stored until it's time for retrieval during the guest check-in process. At the same time, the CRS ensures that the availability is updated on all the other distribution channels.
As you can see, the entire process is largely dependent on the connectivity of the CRS with other components. For automating the entire process of booking, it's important for all these components to be integrated. If it were not so, all these tasks would have to be completed manually, which would obviously entail a lot of time and effort.
What are the benefits of an accommodation booking system?
By investing in an accommodation booking system, you can take your hospitality business to the next level. Not only will you be able to serve your guests better, but you'll also be able to increase your revenue 
An accommodation booking system is a common choice in the hospitality industry because it allows the customers to book their stays themselves through a software. Besides facilitating a smoother booking process, this system makes it easier to gather guest information and increase the efficiency of your operations. What's more, is that it allows you to gain an edge in the market by giving you the ability to offer a better customer experience.
While many businesses in the hospitality industry moved to the online booking system years ago, a large percentage of small businesses still rely on manual processes to manage their bookings. If yours is also a business that has not adopted this booking system yet, there are many advantages that you're missing out on. Let's have a look at some of the benefits that an accommodation booking system can offer:
Increased reach: By integrating your website with an online booking system, you make it possible for guests to book their stays without having to pick up the phone or visit your property in person. This gives you the opportunity to reach out to a larger audience and attract guests from all over the world.
Better customer experience: An online booking system offers a more convenient and hassle-free experience for your guests. By streamlining the booking process, you make it easier for them to do business with you – which is sure to leave a lasting impression.
Capture bookings easier: With an accommodation booking system, managing your bookings becomes significantly simpler and hassle-free. Even guests from different time zones will be able to make reservations online. You'll also be able to advertise packages and promotions for travellers on your website. It would be impossible to enjoy this kind of flexibility on third-party sites.
Use data to drive property decisions: These booking systems also come with trackers that can be used to analyse user activity. The data, trends and insights obtained from the user activity can help you provide better services to the guests. You'll be able to boost the performance of your business by knowing which offers will give you the best results.
Faster online payments: Whenever a guest makes a booking through a phone call, it is merely a reservation. This reservation is only considered to be complete once the payment is made. An accommodation booking system essentially provides you with the ease of faster online payments. Some systems also come with an automatic rate changing feature, in which the derived rates are adjusted after you set the room rate rules for the individual rooms.
 Allows 24/7 bookings: Since this is an online booking system, you'll have the freedom to take bookings 24/7. You'll never lose a guest because you weren't able to take a call. This feature in accommodation booking systems is especially great if you have travellers booking from other countries.
Eliminates no-shows: Whenever a traveller makes a booking through an accommodation booking system, they are sent a mail telling them the booking is confirmed. The system also sends reminders from time to time until the date of their booking to eliminate the problem of no-shows. In case a guest doesn't show up, the system ensures that rooms become available automatically.
Improves efficiency of your business: An accommodation booking system is crucial for improving the efficiency of your operations. Since it automatically updates the availability of your rooms across different channels, the administrative tasks of the front desk operations are reduced. You would also never run the risk of overbooking.
Manage your inventory and rates more effectively: By using an accommodation booking system, you can easily keep track of your room inventory. You can also offer different rates for rooms based on the seasonality and dates. This would give you the opportunity to make more informed decisions about pricing and promotions.
Access to integrations: By opting for an accommodation booking system, you also get access to other valuable integrations. For example, a channel manager would help you connect your inventory with multiple online travel agencies (OTAs) and global distribution systems (GDS). This way, you can easily make your rooms available on popular third-party sites.
Get real-time reports: Most accommodation booking systems come with inbuilt reporting features. These features give you access to real-time data that can help you track your bookings and understand the trends. You can also use this data to improve your marketing strategy and boost your property's revenue.
Scale your business easily: With an online booking system, it becomes easier to scale your business. You can add new properties and rooms with just a few clicks. As your business grows, the system will be able to handle the increased bookings without any issue.
Make group bookings: An accommodation booking system also makes it easier to take group bookings. You can manage the availability of multiple rooms and offer discounts for group bookings. This way, you can encourage guests to book more rooms at your property.
Offer promotions and discounts: Many online booking systems come with features that allow you to offer promotions and discounts. For example, you can offer special rates for certain days or periods. You can also offer discounts to guests who book early or make longer bookings.
An online accomodation booking system is the perfect way to streamline your accommodation business and enjoy a host of benefits. By making it easier for guests to book their stays, you can boost your reach, improve customer satisfaction and manage bookings more effectively. What's more, you'll be able to use data to drive property decisions, enjoy faster online payments and eliminate the problem of no-shows. An online booking system is an essential tool for any accommodation business that wants to succeed – now is the time to make the switch.
Need an accommodation booking system for your property? Sign up for Preno's free trial today.
Subscribe to our newsletter