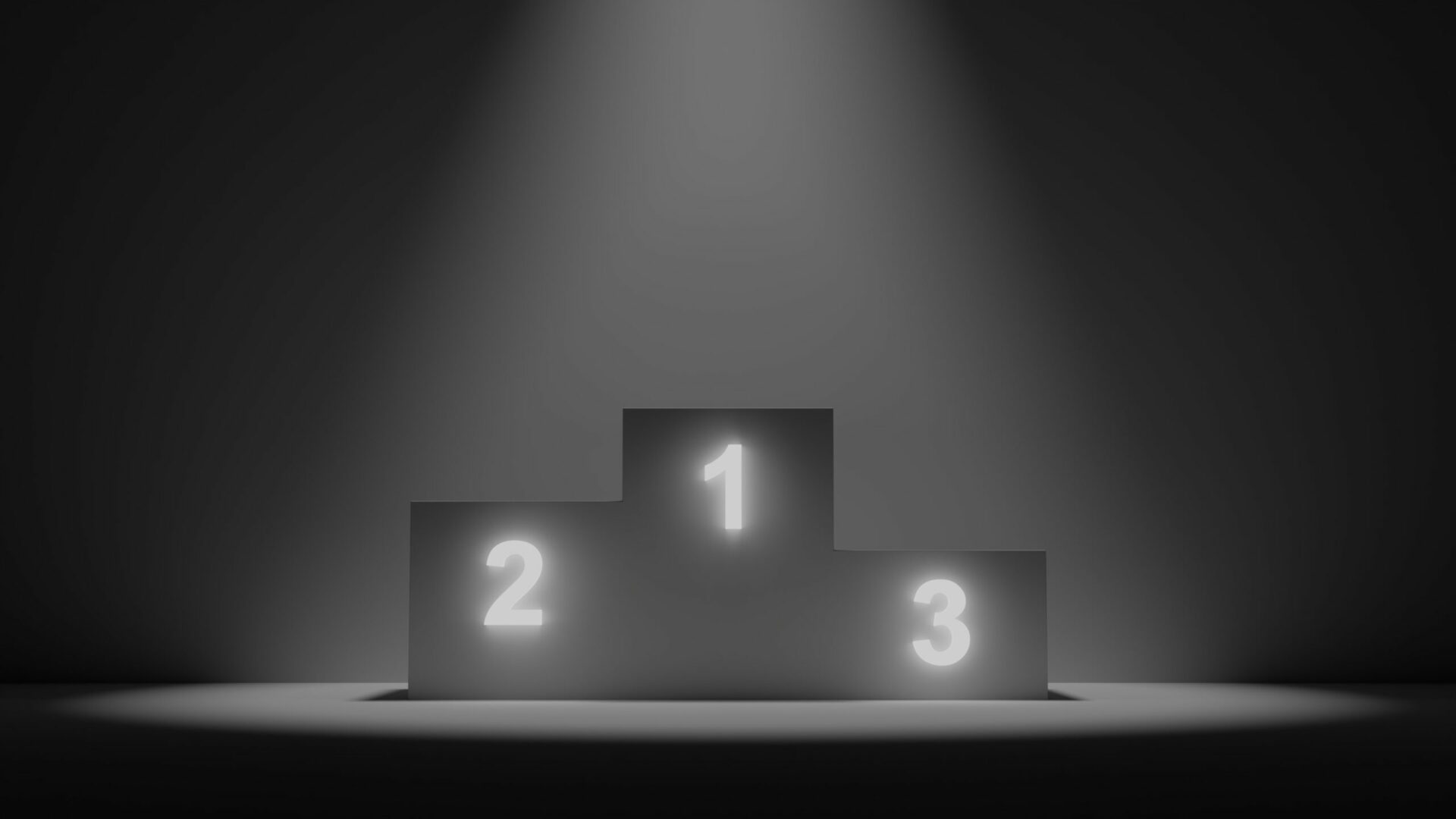 How To Improve Your Booking.com Ranking as a Hotelier
Booking.com rankings can be make or break for hoteliers. In this blog post, we will discuss tips for improving your listing so you can continue to generate more bookings. We'll also cover which tools on Booking.com's Extranet you can utilise to help guide you through the process.
Use the Booking.com Extranet tools
One element that is unique to Booking.com is the Extranet. The Extranet is a great way to manage your property on Booking.com. You can use the Extranet to update your calendar, prices, photos and more. You can also use the Extranet to monitor your property's performance. This is basically Booking.com's user dashboard and anyone with an approved listing can access this. There are three main tools your should take advantage of if you're looking to rank higher on Booking.com.
The Price Performance Dashboard
The Price Performance Dashboard is a great way to see how your prices compare to similar properties in your area. This is a valuable tool because it allows you to see if you're pricing yourself too high or too low in relation to the competition. If you find that your prices are out of line with the market, you can adjust them accordingly to improve your ranking on Booking.com.
The Ranking Dashboard
The Ranking Dashboard allows you to see how your property is performing in relation to other similar properties. There are many metrics in here that you can focus on, again, to improve your ranking.
There are 5 key results you should monitor that directly affect your score:
Conversion Rate – The percentage of people who book once they've seen your listing. This metric will help you predict how many guests you can expect over a certain period of time.
Average Daily Rate – Your average income per booked room.
Cancellation rate – The percentage of rooms that were booked and cancelled in the previous 90 day period.
Property Page Score – This score will measure your property on how attractive it is to potential guests compared to the current market.
Review Score – The average rating your property scored after guests checked out.
Analytics Dashboard
The Analytics Dashboard is a great way to track how your property is performing over time. This will show you real-time insights of your bookings, a look into your customer behaviour and an overview of your sales statistics. This is valuable information because it allows you to see what's working and what's not. If you see a sudden drop in bookings, for example, you can investigate why this is and take steps to rectify the situation.
Start by optimising your listing
Once you become familiar with the Booking.com Extranet, you'll next need to optimise your listing. As a property owner, this is one of the most important things you can do to improve your ranking on Booking.com. This means making sure that all of the information on your listing is accurate and up-to-date.
Firstly, you should aim to include plenty of photos so potential guests can get a good idea of what your property looks like and what they can expect when they stay. Make sure these are well-lit and are look as professional as they can be with the budget you have available. If you don't have the funds to hire a professional photographer for these, try teaming up with a content creator that will provide you with photography in exchange for a free stay at your accommodation.
You also need to put your best foot forward – be sure to order your photographs from the most attract to the least. You want to peak the interest of guests as quick as possible so they don't continue scrolling past your listing.
Next, you'll want to write a detailed title and description that highlights all of the key features and amenities your property has to offer. Your focus here needs to be on SEO optimisation. Make sure to include keywords that your guests will be searching for and that correctly describe your hotel and what you have to offer, such as "beachside" "indoor pool" and "restaurant".
Tips for naming your accommodation:
Geo-focused: mention your city or landmark. This works particularly well if you're based in a luxury location.
Traveller/Property Type: make sure to include popular search terms. Try 'guesthouse' 'villa' or 'honeymoon' for example.
Amenities: only add this in if it adds value to your listing. These can be anything from spa to bed & breakfast.
Be Precise: you want guests to know what your property is as quick as possible. Instead of "Sydney apartment with beach access & breakfast" try "Bondi Beachside Apartment."
These tips work for your description too. When you're writing this you'll want to assume they don't know anything about your property, so you'll need to describe every feature to the best of your ability, but keep it precise. Even if you have to include this same information, such as amenities, in other areas of the sign up process it's still important to talk about them here.
Improve visibility on Booking.com
Another important tip for improving your rank on Booking.com is to make sure that you are available. This means having a good system that updates Booking.com with your reservations in real time. If you're using multiple OTAs, you should consider using a PMS that allows you to manage all your bookings from within one platform. This will ensure your calendar is accurate and up-to-date at all times, while minimising your admin.
Booking.com also recommends to have your calendar open to at least a year into the future. This is important because it will allow visitors to book well in advance, and naturally, opens you up to more potentially customers. It also ensures that if people like the look of your property, they can seek out a time period that works with their schedule.
You can check how successful the content in your listing is by checking the property page score in the property section of the extranet. Here you can also find resources and tips that will help you to improve your listing too.
PRENO TIP
If you are managing multiple OTA platforms simultaneously we recommend trying Preno. Preno helps you managed 50+ of the most popular OTAs on the market – making it easy to update reservations and pricing in minutes.
Reassess your pricing strategy
One way to improve your ranking on Booking.com is to offer different pricing strategies for your accommodation. This means having a flexible pricing structure that allows you to charge different rates depending on the time of year, or even the day of the week. For example, you could charge a higher rate during peak season and a lower rate during off-peak season. You could also offer discounts for guests who book early, or for those who stay for a longer period of time. By offering different pricing strategies, you'll be able to attract a wider range of guests and improve your overall ranking on Booking.com.
You also need to be strategic about pricing to stand out against competitors. Consider what kind of customer you want to attract and what they'd be willing to pay for the type of accommodation you have to offer. You'll also need to price your property to compete with the market, so keep an eye out of what listings are similar to yours and adjust prices accordingly.
Pricing strategy isn't only about your room rates – it's about flexibility too. You'll want to consider offering lenient cancellation policies and check in/out times too. This is a good way to ease the minds of those who book in advance, and is an easy way to set yourself apart from other listings that are priced similarly.
If you're still unsure where your rates are positioned in the market, you can check this via the Performance Dashboard in your Analytics.
Join the Booking.com Genius program
Property owners can use the Booking.com Genius program to attract more repeat guests and improve their ranking on Booking.com. By joining, you'll benefit from ranking boosts as well as many marketing initiatives exclusive to program members. You'll also benefit from better quality guests – ones that stay longer, spend more and regularly.
The Genius program is a loyalty program for guests who book frequently on Booking.com. Guests who are members of the Genius program can enjoy special benefits, such as early check-in, late check-out and complimentary breakfast.
To join the Genius program, property owners need to meet certain criteria, such as having an average review score of 7.5 or higher and have at least 3 property reviews. Once you've joined the Genius program, you'll have access to exclusive tools and resources, such as custom banners and a listing badge. You can use these tools to promote your property to guests who are members of the Genius program.
Join the Booking.com Preferred Partner Program
The Preferred Partner Program is available to the top 30% of Booking.com users. You'll need to gain a performance score of 70%, review score of at least 7 and offer competitive pricing according to the Performance Dashboard scale.
If you're able to qualify, Booking.com will reward you with greater search visibility and a badge on your profile. According to Booking.com, "Preferred partners also receive up to 65% more page views and 40% more bookings." If you are considering joining, it's important to note that Booking.com will increase your commission rate.
These are just a few ways to improve your accommodation's visibility on Booking.com. If you do choose to join one of the programs, we recommend you look into the requirements and the cost that you'll incur. If you're currently investing in paid marketing on other platforms, joining these programs may cause a drop in your success rate rate as Booking.com discounts your listing rate often. The success, ultimately, is up to you and what works for your current marketing strategy.
If you need a PMS that allows you to work with Booking.com and other OTAS, trial Preno today!
Subscribe to our newsletter