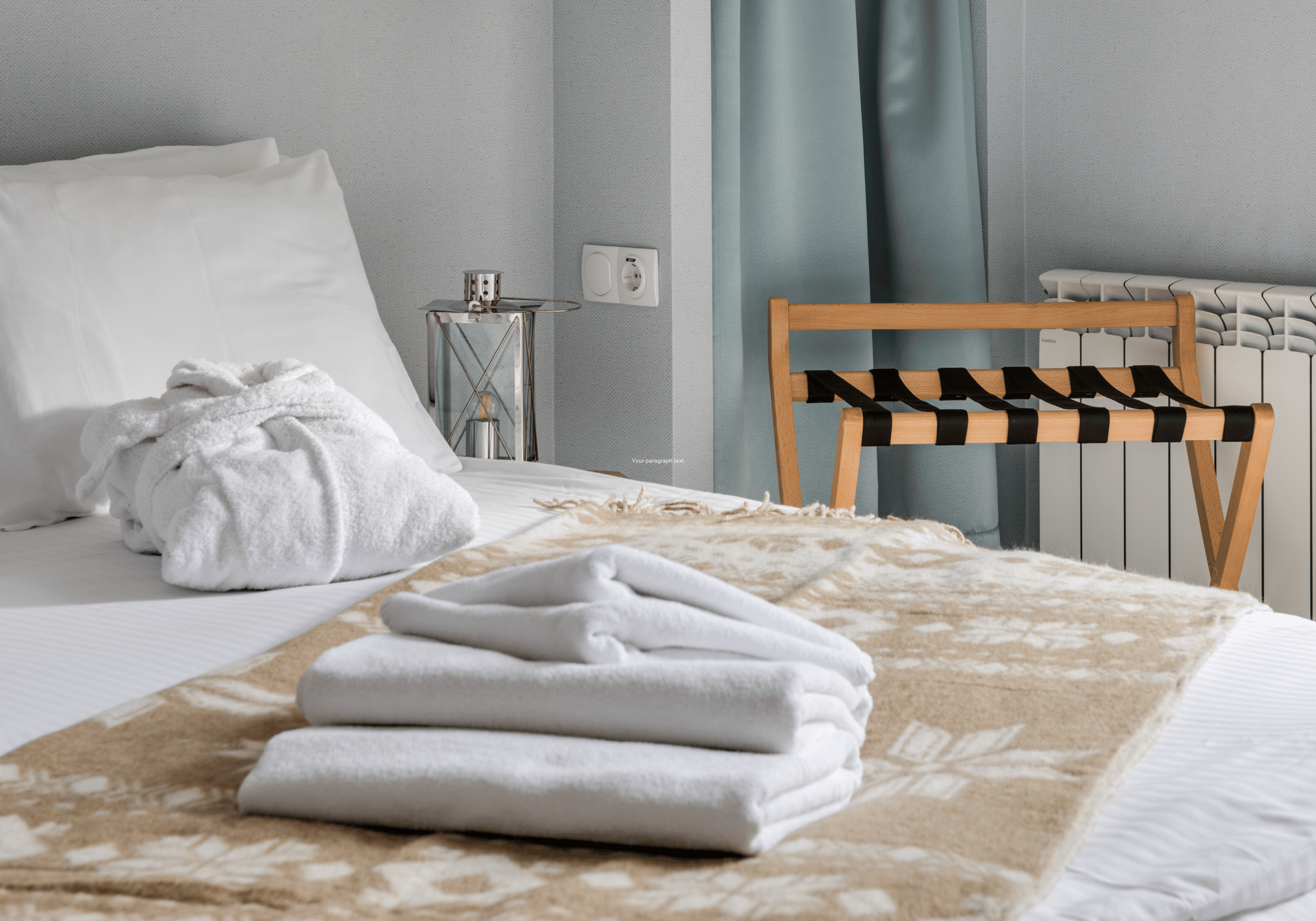 How To Increase Your Bookings on Booking.com
The Online Travel Agency, or OTA, is the term given to an online platform that enables clients to research and book travel goods and services. The hotel business, on the other hand, sees OTAs as a way of attracting new clients who may not have heard of their establishment before.
As an example of an OTA like Booking.com, a customer may search for travel items like a hotel or airfare. The Booking Extranet enables hotels to maintain their listing on the site to attract visitors. The OTA then collects a commission charge for facilitating the transaction when a booking is made.
What is Booking.com?
Online travel agency Booking.com is based in Amsterdam, the Netherlands, and serves customers worldwide. As a primary booking site for hotels and other accommodation, the platform also provides consumers with the option to book flights, hotel+flight combo packages, car rentals and airport cabs. Booking.com is accessible in almost 50 languages and has over 25 million listings.
Since its inception in 1996, the platform has served as a go-between for travellers and hotels alike, connecting them in the process. The company offers a wide variety of filters to help travellers zero in on the right kind of accommodation for their needs, whether it's a specific type of room, rate, or location.
Hotels can sign up for free and create a listing for their property. They can then manage their reservation calendar and receive real-time alerts about new bookings. Traveller's can use the site to search for accommodation, compare prices, read reviews, and make a booking.
When it comes to booking, Booking.com uses the agency model. The rooms booked via booking are not sold at a markup, but rather a commission is collected from the customers who use the booking service. When a customer books a room through Booking.com, they are typically charged the full amount upfront. The hotel then receives the money (minus a commission fee) within 2-3 days. This way, transactional expenses are kept to a minimum for both consumers and suppliers due to this method.
Strategies to Boost Your Bookings on Booking.com
As a hotelier, it is essential to understand how to increase your bookings on Booking.com. After all, this OTA is one of the most popular platforms used by travellers when searching for accommodation.
There are a few key strategies that you can implement in order to boost your bookings and increase your visibility on Booking.com.
Intriguing property description
Booking.com allows you to add a description of your hotel to your listing, which is a critical step in the process. In addition to emphasising your hotel's most appealing features, your description must also address several additional factors. In an ideal world, you'd do keyword research and incorporate smart terms to help your site rank well in search results. Search engines will give you a boost in visibility as a result. As a part of your Booking.com digital marketing strategy, hotel descriptions should introduce new hotel features or services.
Sync your calendar and Channel Manager
A accurate and up-to-date availability calendar for your hotel is essential for maximising reservations and avoiding instances of double-booking. Your channel manager, which should be integrated with your property management system, is by far the best way to keep your Booking.com calendar in check. Any time you make a new reservation, all of your other distribution channels will be immediately updated – including Booking.com. This will help to ensure that would-be guests have the most accurate information about your property before making a decision. When pricing rooms, be mindful of the fact that you may want to change rates depending on the time of year and any special events that are taking place in the area. By using a channel manager, you can change your prices with just a few clicks and ensure that they are properly reflected on all of your distribution channels.
Use country rates to your advantage
Use country-specific hotel pricing. It is a terrific feature that is present within the Booking.com platform. This is particularly useful if you're aiming to draw clients from a certain region or country. You can also use this to your advantage if you want to target business travellers from a specific area or country. For instance, if you're looking for more bookings from the United Kingdom, you would enter a lower rate for guests coming from that region. By using country-specific rates, you can encourage more bookings from the regions that are most important to your business.
Pictures and videos in high definition
Travellers are looking for hotels with plenty of high-quality photos and videos. HD quality is important because it allows potential guests to get a realistic sense of what your property looks like. Make sure that all of the photos on your listing are clear and accurately depict your hotel. You should also consider shooting some video footage to give travellers an even better idea of what your property has to offer. You can upload videos directly to your Booking.com listing, or you can embed them from YouTube.
Establishing and maintaining a positive online presence
When it comes to making travel plans these days, many people rely largely on what other people say about their experiences. Customer service is very important, and guests should be encouraged to submit feedback following their stay. It's also critical that you monitor your hotel's online reputation. Positive feedback should be acknowledged with a thank you note, but you should also address any bad feedback that has been offered in good faith with the same level of decorum. Thank them for their evaluation, and explain what you'll do to fix the issue they've brought to your attention.
Mobile rates should be introduced
The rise of reservations made solely via mobile devices has been a key hotel trend in recent years. Mobile rates are indeed a terrific method for hotels to increase their exposure on Booking.com, which is why so many adopt this method as part of their marketing strategy. The Booking Extranet gives hotels the option to automatically reduce all mobile reservations by 10%. Given the fact that nearly all of us bring our phones with us everywhere we go, this is a fantastic way to reach potential guests who may not have considered your property before.
Use the Focus Finder tool
Focus Finder is a tool users can access on Booking.com. This tool allows you to identify key dates in which bookings should be made. You can use this data to change your prices on those days and take advantage of higher demand periods. Doing so will result in a significant increase in reservations, as well as greater profits for your hotel.
Take advantage of the Visibility Booster
The Visibility Booster is a feature that allows you to improve the position of your hotel listing on Booking.com. It is a great way to increase exposure and attract more guests to your property. The cost of the Visibility Booster is based on the destination, seasonality and availability of your hotel. However, it is important to note that this is a one-time payment, and there is no need to renew it. When you sign up for the Booking.com Visibility Booster, you agree to pay a higher commission in return for higher rankings on the Booking.com hotel. The Visibility Booster may be utilised to offer short-term or long-term effects for hotels, and hotels can choose to participate or not at any moment.
By following the tips above, you can encourage more bookings on Booking.com and make your hotel more profitable. By offering country-specific rates, improving your property's photos and videos, establishing a positive online presence and take advantage of the Visibility Booster, you can make your hotel more visible to potential guests and increase your bookings.
Subscribe to our newsletter