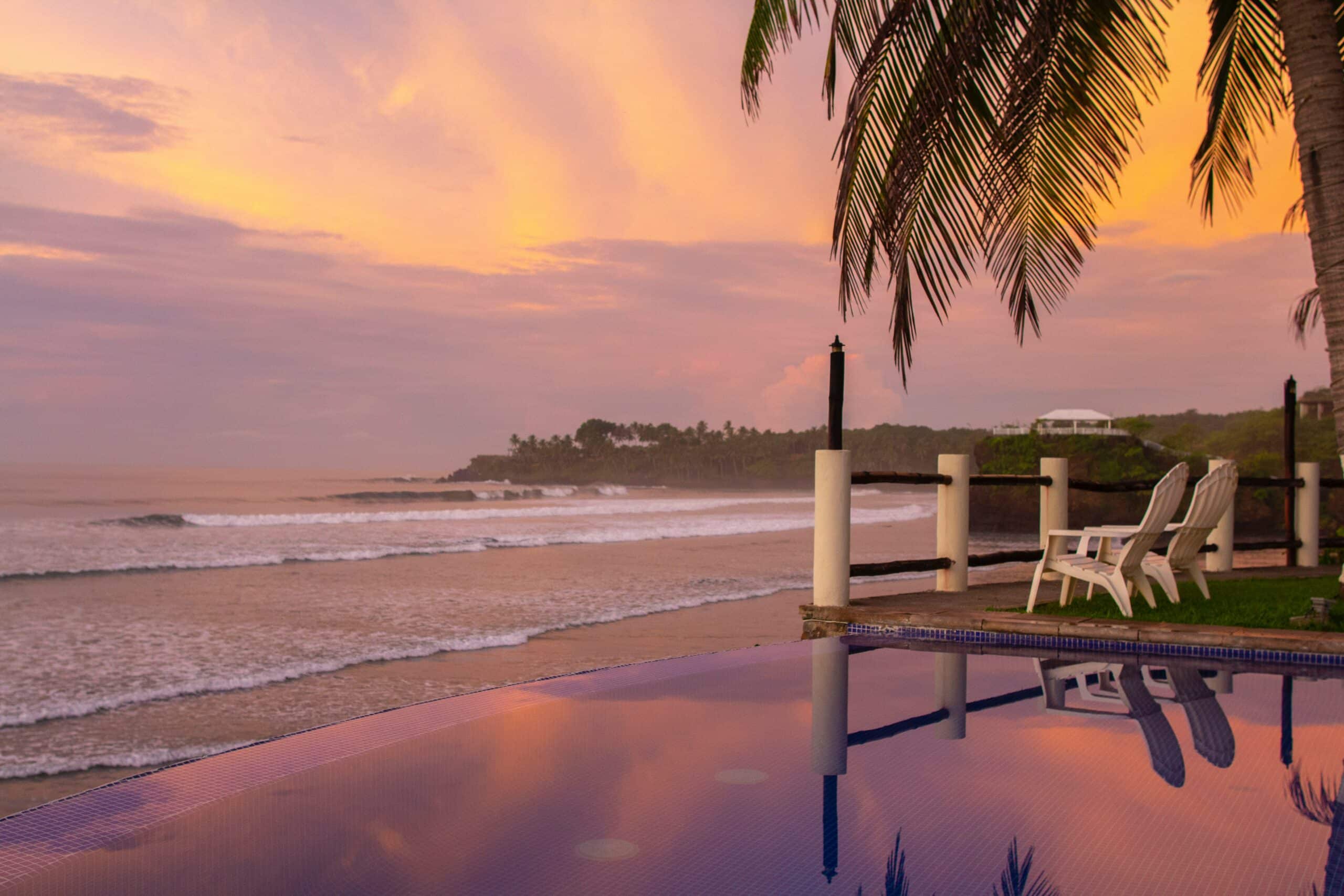 How To List Your Property on Trip.com: A Step-by-Step Guide
So, you've decided to enter the world of accommodation ownership or management. Congratulations! One of the keys to success in this industry is effectively marketing your property, and that's where online travel agencies (OTAs) like Trip.com come into play. In this comprehensive guide, we'll walk you through the process of listing your property on Trip.com, offering tips and tricks to make the process smooth and efficient. We'll also introduce you to Preno, a Property Manager that makes managing OTA listings a breeze.
Exploring the Origins of Trip.com
Trip.com, founded in 1999 and headquartered in Shanghai, has evolved into one of the world's leading online travel agencies (OTAs). Initially established as a Chinese travel booking platform under the name Ctrip, the company expanded its global presence with a series of strategic acquisitions and partnerships. In 2017, Ctrip rebranded as Trip.com Group Limited, reflecting its commitment to serving a global audience. Today, Trip.com offers a comprehensive range of travel services, including flights, hotels, vacation rentals, and tour packages, catering to millions of users worldwide. With a mission to make travel more accessible and enjoyable, Trip.com continues to innovate and invest in cutting-edge technology, ensuring a seamless and user-friendly experience for both travellers and accommodation providers alike.
Why List Your Property on Trip.com?
Trip.com is a leading online travel platform that has become a popular choice for property owners to list their accommodations. The reason behind its popularity lies in the myriad of benefits it offers, such as increased visibility, global reach, and easy-to-use management tools. By listing on Trip.com, property owners can tap into a vast network of potential guests, expanding their customer base and boosting bookings.
Moreover, the platform provides user-friendly features to help manage reservations, pricing, and inventory effortlessly. This seamless experience, combined with Trip.com's commitment to customer satisfaction, makes it an ideal choice for accommodation owners looking to grow their business and enhance their online presence.
Preparing to List Your Property on Trip.com
Gather Necessary Documents
Before you begin the listing process, it's essential to have all the necessary documents ready. This includes:
Proof of property ownership or lease agreement

Business registration/license (if applicable)

Valid photo ID for the property owner or manager

High-resolution photos of your property
For proof of property ownership, you'll need to provide a deed, title, or mortgage statement. If you're renting the property, you'll need to provide a copy of your lease agreement. A business registration or license may be required by your state or local government, depending on the type of rental property and the number of guests you'll be hosting.
As for photos, it's recommended that you provide at least 10-15 high-quality images that showcase all areas of your property, inside and out. This will give potential guests a good sense of what they can expect when staying with you.
Present Your Property in the Best Light
To attract potential guests, it's crucial to present your property in the best possible light. Here are some tips:
Invest in professional photography to showcase your property's features.

Write a compelling and accurate description of your property, highlighting unique selling points and nearby attractions.

Clearly outline any rules or restrictions (e.g., no smoking, no pets).
Consider the type of guests your property would attract when crafting your description. If you own a family-friendly vacation home, mention nearby parks or attractions that families can enjoy. Alternatively, if your property caters to business travellers, highlight its proximity to public transportation or conference centres. Don't forget to include details about your property's amenities like a fully equipped kitchen or access to a pool or gym.
Determine Pricing Strategy
To remain competitive with other properties in your area, consider researching market rates and setting a pricing strategy accordingly. Some factors to consider include:
Seasonal demand

Local events

Comparable properties
When deciding on your property's pricing strategy, take into account factors like location, seasonal demand, and competition. Do some research on other similar properties in your area and see what they charge. Consider offering promotions or discounts to attract guests during a slow season. Trip.com offers a dynamic pricing tool that adjusts your rates based on supply and demand.
Step-by-Step Guide to Listing Your Property on Trip.com
Step 1: Create an Account
Visit Trip.com and sign up for a free account using your email address. Once your account is verified, log in and navigate to the "List Your Property" section.
Step 2: Enter Property Details
Fill in the required fields, providing accurate information about your property, such as location, type, and amenities. Ensure that your description is engaging and highlights your property's unique features.
Step 3: Upload Photos
Upload high-quality photos of your property, showcasing various rooms and common areas. Remember, first impressions count, so make sure your images are well-lit and inviting.
Step 4: Set Pricing and Availability
Enter your pricing and availability information, making sure to keep it up-to-date to avoid overbooking or missed opportunities. Consider offering special promotions or discounts during off-peak seasons to attract more guests.
Step 5: Review and Submit
Double-check all the information you've provided, ensuring its accuracy, and then submit your listing for approval. Trip.com will review your submission and notify you once your property is live on their platform.
Managing Your Trip.com Listing with Preno
While listing your property on Trip.com is an excellent start, managing multiple OTA listings can be time-consuming. That's where Preno comes in. Preno, an innovative property management solution, is specifically designed to cater to the needs of hoteliers who are looking to streamline their online travel agency (OTA) listings. With Preno, hoteliers can take full control of their OTA listings, managing pricing, promotions, and inventory with ease. By centralising the entire process, Preno allows hoteliers to make real-time adjustments to their listings, ensuring they remain competitive in the market. Moreover, Preno's user-friendly interface makes it simple for hoteliers to navigate and manage their properties across multiple OTAs.
Key features of Preno that you can take advantage of for your Trip.com listing include:
Centralised calendar management

Real-time inventory and rate updates

Automated guest communication
What truly sets Preno apart from other solutions is its data analysis capabilities. Hoteliers can leverage Preno's comprehensive reporting tools to gain valuable insights into their property's performance. By analysing metrics like occupancy rates, revenue, and booking sources, hoteliers can make informed decisions to optimise their marketing strategies and drive bookings. Furthermore, Preno's integration with various industry-leading tools and platforms ensures seamless connectivity, making it a one-stop shop for all hoteliers' OTA management needs.
In conclusion, choosing the right platform to list your property is crucial for maximising bookings and revenue. Trip.com has proven itself to be a reliable and effective solution for property owners seeking increased visibility and a user-friendly interface. With its extensive global reach, powerful management tools, and commitment to customer satisfaction, Trip.com is an ideal choice for hoteliers and accommodation owners looking to expand their business. 
You may also like:
Subscribe to our newsletter